Looking for a way to download subtitles from YouTube?
Then, you are in the right place.
VidPaw YouTube Subtitle Downloader is an online downloader for free. If you want to download subtitles from YouTube movie, music, or TV shows, VidPaw might be the best choice for you.
This post is showing you how to download subtitles from YouTube videos in SRT format with VidPaw.
The process is all foolproof and easy to follow.
Just don't miss.
Part 1: What is VidPaw YouTube Subtitle Downloader Online?
If you are tired of downloading lots of software on the computer which will take up space, then online YouTube subtitle downloader must be a perfect choice for you, especially VidPaw Online Downloader. VidPaw is an online YouTube subtitle downloader which allows users to download YouTube subtitles handily. As an online downloader, it has many amazing features, included:


One-step download service - VidPaw also supports downloading online YouTube videos.

Be compatible with all browsers such as Firefox, Chrome, Safari, Internet Explorer and so forth.

Downloaded subtitles/closed caption will be saved in SRT format which is supported by most media players.

More than 1000 sites are supported.
NOTE: SRT files, known as SubRip format files, contain subtitles/closed captions information for videos such as the sequential number of subtitles, start and end timecode, subtitle text. Besides, SRT file itself does not store any video data.
Next, let's move to part 2 to learn how to download subtitles from YouTube videos in SRT format.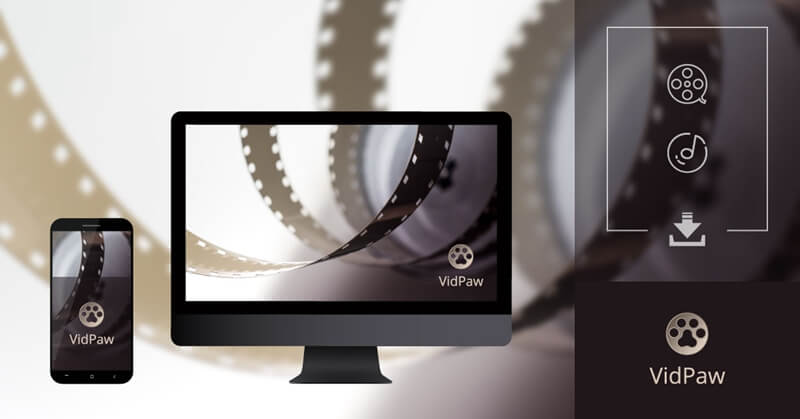 Part 2: How to Download Closed Captions from YouTube?
VidPaw Online Subtitle Downloader is totally free for users to download YouTube subtitles/closed captions. What's more, to download YouTube subtitles, all you need is just a few simple steps.

STEP 1. Launch a browser like Chrome/ Firefox, Internet Explorer, etc.
STEP 2. Open a YouTube video that owns closed captions.
STEP 3. Copy the video URL.
STEP 4. Go to VidPaw.com.
STEP 5. Paste the URL to the input area. And then, click "Start" button.
STEP 6. On the preview page, move to "Subtitle Download" section. And click "Download" button to download SRT file.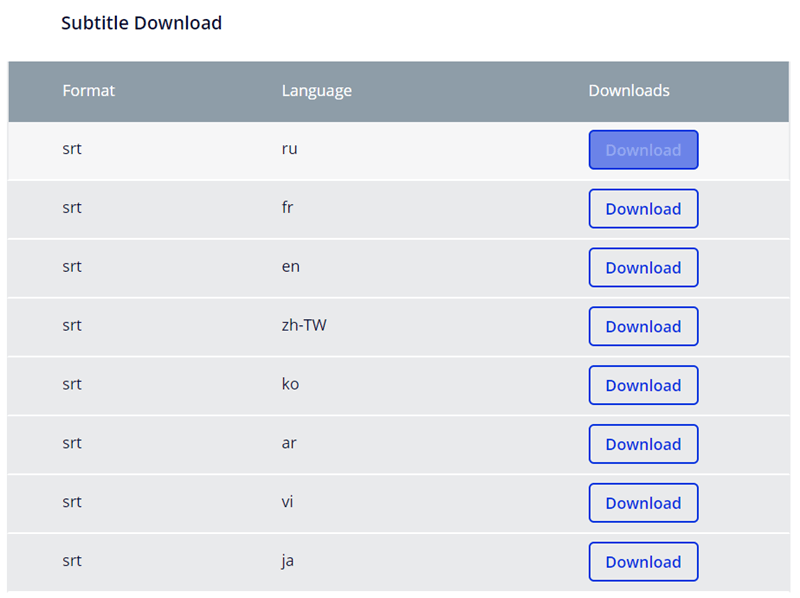 After that, you can upload SRT file to embed subtitles in the video.


NOTE: You can also directly open the YouTube video on a browser. Next, type "paw" after "youtube" and hit "Enter" button. And then, you can download the subtitles according to the language you need.
Can I Download YouTube Videos with Subtitles/Closed Captions?
The truth is ambiguous.
Sometimes you can and sometimes you can't, which depends on whether or not the subtitle is already embeded in the video.
If yes, this whole thing becomes a cinch.
Just use VidPaw YouTube downloader to download the video and the closed caption will be in the video.
If no, you can only download subtitles from YouTube video in SRT format.
If you happen to need the SRT file, then you're lucky.
When a subtitle is embeded in a video, it becomes part of the video and there is no way to seperate them.
If you want to download SRT files, you should make sure that the caption is an individual file.
That's easy to tell. Just open a YouTube video.
If you see the "cc" button at the right corner, that means the closed caption is an individual SRT file and you can simply download it.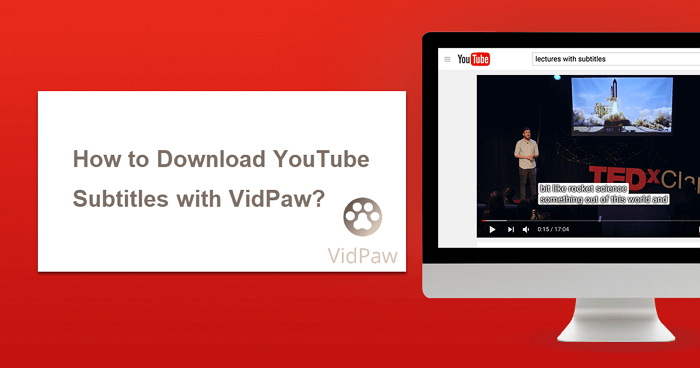 You see, downloading YouTube subtitles is very easy with VidPaw Online Downloader. So why not use VidPaw and have a try? If you have better solutions to download YouTube online subtitles, please comments below to share with others.




Published on March 28, 2019