[Solution] The Best Way to Download YouTube Videos in MP4
May 09, 2020
If I name an online video sharing and streaming platform, I believe the first one that comes to your mind and that you will think popular is YouTube. Indeed, there is no doubt that YouTube is rated as one of the most recommended platforms to view updated and interesting content from all over the world. You will find a lot of videos and contents that you have never thought or imagined before. For example, you can search for movies for enjoyment or educational video clips for your children.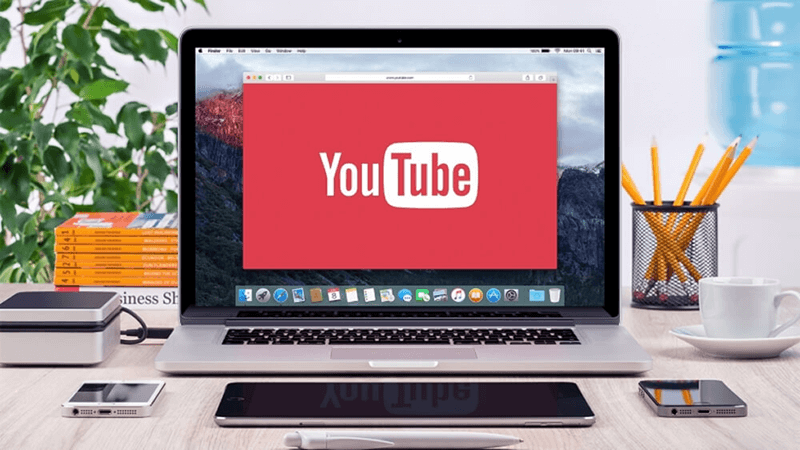 Furthermore, you can add comment to videos that are uploaded by others. These videos allow you to gain interesting points of view or useful life and work skills. No matter you are looking for videos for personal purposes or for professional application, YouTube can give you various options. However, with so many contents, you are not allowed to download any one of them even those YouTube videos are copyright-free. But solutions will always be more than questions. Check the following blog to get the way to download YouTube videos in MP4!
Part 1. How to Download Online Videos from YouTube in HD MP4 Easily?
For some of you, what you are searching for is not just one YouTube video downloader. Maybe you are also figuring out whether you can use this YouTube video downloader to download YouTube videos in HD MP4. We know what your concerns are, so we recommend a professional and reliable YouTube video downloader, VideoHunter, to help you not only convert YouTube videos for offline usage but also convert them in HD MP4 which is highly compatible with many video players.
As a 100% workable video downloader, VideoHunter thrives to assist its users to download and convert online videos that are originally shared on over 1,000 platforms, including video sharing platforms like YouTube, Vimeo, Bilibili, Dailymotion and social media platforms such as Facebook, Instagram, Twitter, etc. With VideoHunter, you are able to download these videos in various formats like MP3, MP4, and WEBM with high qualities like 8K, 4K, 2K, 1080p, etc.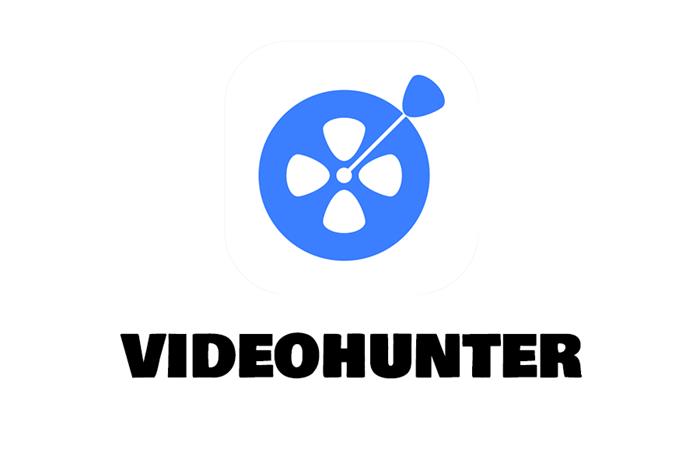 While downloading and converting videos, VideoHunter has the capability of downloading the videos in a super high speed, without letting you wait for a long time. Furthermore, VideoHunter is also an outstanding multi-tasking performer. It can output multiple videos at the same time. If you want to download subtitles for your YouTube videos, VideoHunter can also help you to obtain YouTube subtitles in SRT format.

Now, for Mac users, VideoHunter also offers a video converter if you want to convert local videos to more formats such as MOV, FLV, etc. This converter supports over 20 mainstream formats, and fortunately, Windows version will also add it soon.

But how to use such a helper with excellent performance? Let's see!
STEP 1. Download and Install VideoHunter on Your Computer
VideoHunter offers both free trial and registered versions, the differences between them include:
1. Free trial only allows users to download up to 10 videos;
2. The free trial duration only lasts for 15 days;
3. Free trial users can only convert videos for up to 2 minutes
So just select the version you need and install VideoHunter for use.
STEP 2. Copy and Paste the YouTube Videos URL
Second, please open YouTube and search for the video that you want to download and convert. After copying the URL of the video, now open VideoHunter and go to its Downloader for pasting the URL to the downloading bar. After the URL is inputted, click on Analyze to resolve the URL.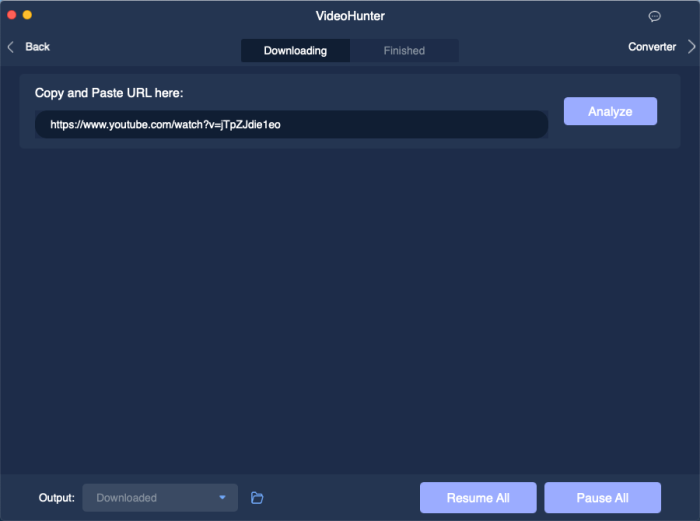 STEP 3. Convert YouTube Video to MP4
When VideoHunter analyzes the URL and generates different outputted options to you, you can select the output format as MP4 and choose a quality you like to encode the YouTube video. Finally, click the Download button and you can save the YouTube video to MP4 offline on desktop.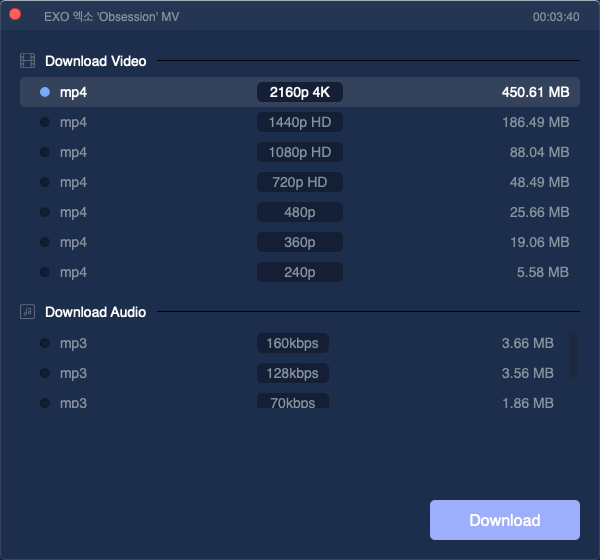 Part 2. Video Tutorial on Downloading YouTube Videos on Windows/Mac?
I know maybe you are bored with reading this long blog, so here I provide two video tutorials for you to gain more detailed and visualized explanations of using VideoHunter to download YouTube videos on the computer.
VideoHunter Tutorial for Mac
For Mac users, please refer to this video tutorial and see how to download online videos on Mac computers. With images and narratage, it will be easier for you to follow the process.
VideoHunter Tutorial for Win
Windows users? No worry! This video tutorial is totally set for you.
Actually, to download and convert a YouTube video, finding a right and helpful downloader is the most difficult step because you need to search for information and compare among various video downloaders. Nevertheless, we skip this part for you because we have the most professional downloader. VideoHunter won't disappoint you. So, use it at ease and gain your offline videos!
Excellent

Thanks for your rating.