[3 Ways] Download YouTube Videos with Chrome Using YouTube Download Helper
August 18, 2018

Is there a way out to download YouTube video from Chrome? Since YouTube stands as an excellent online video watching platform, video download is not included into its function list.

But there are times that you get to think of saving some impressive video clips for certain reason, educational, emotional or any.

If so, go on reading.

This Download YouTube Helper is to give you good answers to download YouTube videos with Chrome in 3 ways.

Better yet, there is a recommended Chrome Extension for YouTube video download.

Actually, today we cast attention to VidPaw to perform the YouTube video download task on Chrome.

What's VidPaw? Simply, it's a free and instrumental YouTube Video Downloader.

The download service supports links to over 1,000 sites including YouTube and opens free download pathways to the video resources there.

Normally, the easiest way is to directly visit VidPaw.com to download YouTube.

Also, VidPaw promotes some more tip to further simplify the process.

Now, let's explain them all to guide you how to download YouTube videos in Chrome.
Part 1: How to Download YouTube Videos from Chrome with VidPaw
First, we should mention the high feature of VidPaw, nearly all browsers supported, in which the popular Google Chrome is of course collected. Here, VidPaw functions as Chrome Video Downloader. Now please follow the steps to download YouTube videos with Chrome when visiting VidPaw.

STEP 1. First go to the YouTube website on your Google Chrome. Open the preferred YouTube video page. Copy video link from the address bar.

STEP 2. Click here to turn to the VidPaw.com, the Chrome Video Downloader. In the download bar, paste the YouTube video link. Then click "Start" button.

STEP 3. Then scroll down the page. You will see several options for video & audio format and quality. Select the one you need. Finally, click "Download" button to download and save YouTube Videos on Chrome.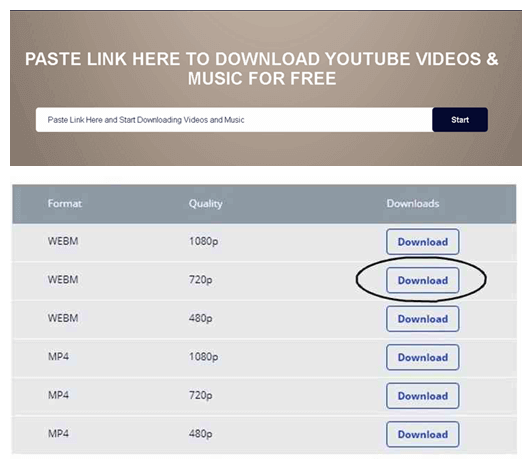 To make things easier, you are able to (Ctrl + D) bookmark VidPaw website on your Chrome browser instead of searching for it every time. Yet visiting VidPaw website to download YouTube video is within easy reach, we otherwise prepare two equally easy ways to achieve it. Let's go on.
Part 2: Use Chrome Extension/Addon for YouTube Download
VidPaw also comes out with the fastest Chrome extension to download YouTube videos, which provides a YouTube Download Button for Chrome. When you're watching a YouTube video, there is a YouTube Download button for Chrome under the video.

Note that if you haven't use extension before, please install install Tampermonkey on your Chrome. Please click on Google Chrome Tampermonkey.

STEP 1. First click the link VidPaw Chrome Extension to install it first.
STEP 2. Now you can come to YouTube website and navigate the video page.
STEP 3. You will see the paw-like icon below the video. Click it, and you will be lead to the download page.
STEP 4. Click "Start" button and then go to select the format and quality. Then click "Download" and everything is done.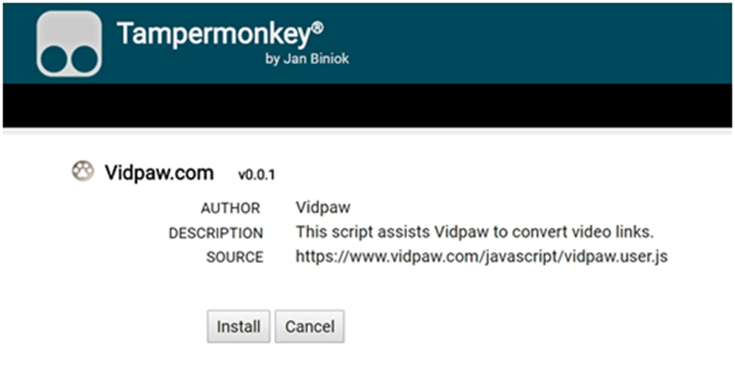 VidPaw provides this Chrome Extension for YouTube download. However, it works more than a YouTube downloader. VidPaw supports over 1,000 sites and that makes it a Chrome extension for downloading videos from almost any sites you want!
Part 3: Save YouTube Videos by Changing YouTube URL on Chrome
The third way to download YouTube video from Chrome is also by way of video URL and VidPaw YouTube video downloader. Here we mean changing the URL link to directly switch to the download page of VidPaw. More specifically,

STEP 1. First go to the YouTube website on your Google Chrome. Open the preferred YouTube video page.
STEP 2. We then go to the address bar on the top and type "paw" behind "youtube". Therefore, the YouTube video URL link changes from www.youtube.com... to www.youtubepaw.com...
STEP 3. Enter the new URL link, and you will come to the download page with the video URL link already in the VidPaw bar.
STEP 4. Follow the steps: click on "Start" button > select video & audio format and quality > click on "Download" button.

Eventually, you mange to download YouTube video from Chrome in an effort-saving way. All in all, there are three convenient approaches to use VidPaw to get YouTube video from your Chrome browser. Either on PC / tablet or on any portable device, VidPaw gives you the best way to reach YouTube videos for download.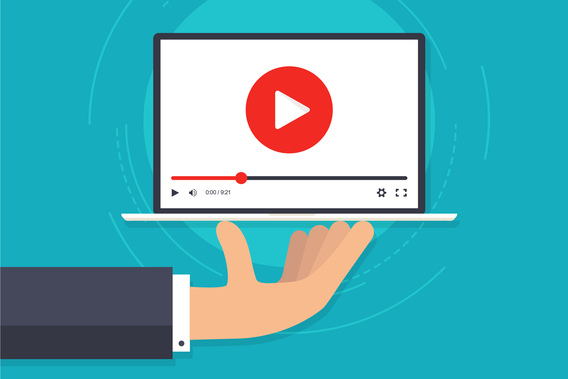 [Tips] What Format & Quality ViaPaw Supports?
Video Output Choice
Format: MP4, WEBM, 3GP
Quality: 144p, 240p, 360p, 720p, 1080p, 2K, 4K,8k

Audio Output Choice
Format: M4A, WEBM
Quality: 64kbps, 96kbps, 128kbps, 256kbps, 320kbps

Now that you've learned how to download YouTube videos in Google Chrome browser, which way do you like the most?
Personally, I like using VidPaw Chrome extension to download YouTube videos, for it's quick and supports far more than a single YouTube.
What about you? If you like VidPaw as well, Please feel free to share it.







Published on July 02, 2018
Updated on August 18, 2018

Excellent

Thanks for your rating.