[Do Not Miss] How to Download YouTube Videos in 1080p
April 30, 2020
Nowadays, more and more online video lovers prefer YouTube for online video streaming, because in YouTube, they can find and enjoy all sorts of online videos they want. However, many YouTube users complain that they can't enjoy the HD videos smoothly once they have stayed in a place with slow or poor internet connection. Then, the strong desire of getting the downloaded YouTube videos in 1080p for offline watching has grown.

Hence, in order to help those YouTube users play their favorite YouTube videos in 1080p offline wherever or whenever they want, VidPaw comes to our sight.

What Is VidPaw?
VidPaw is a powerful and amazing web downloader which provides free HD video and audio downloading service for video and audio lovers. As it can not only speak 8 languages including English, French, Spanish, Deutsch, Chinese, Portuguese, Russian and Japanese, but also support users to download online videos or audios in various formats and qualities from 1,000+ websites like YouTube. With VidPaw, people from all over the world can make their favorite online video or audio available with ease on all devices they want.

VidPaw must be the only choice for you to download YouTube videos in 1080p. Perhaps you are willing to have a try now? Keep reading and I will show you 3 different ways to get your HD downloaded YouTube videos via VidPaw.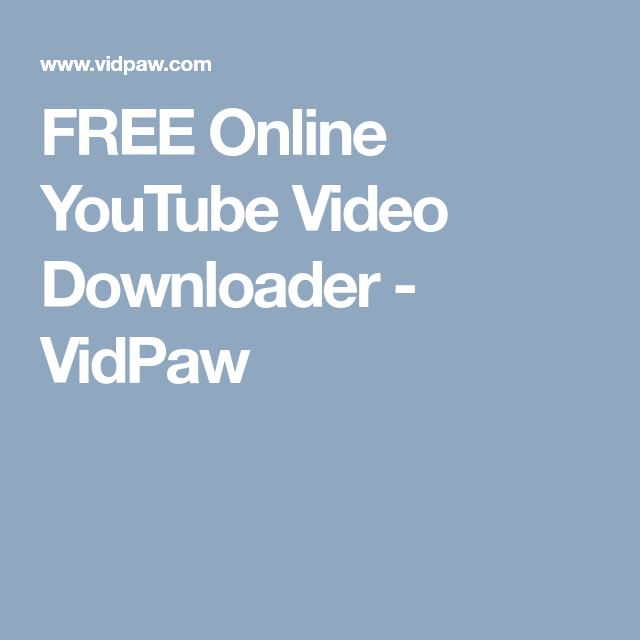 Part 1. Download YouTube Videos in 1080p with VidPaw Freely
In this part, you would know how to download YouTube videos by copying and pasting URL of YouTube video to VidPaw.

STEP 1. Copy the URL of the YouTube Video
To begin with, please head to the YouTube and search for the video you wish to download.
Once you open the video, copy the URL of your video as the following photo.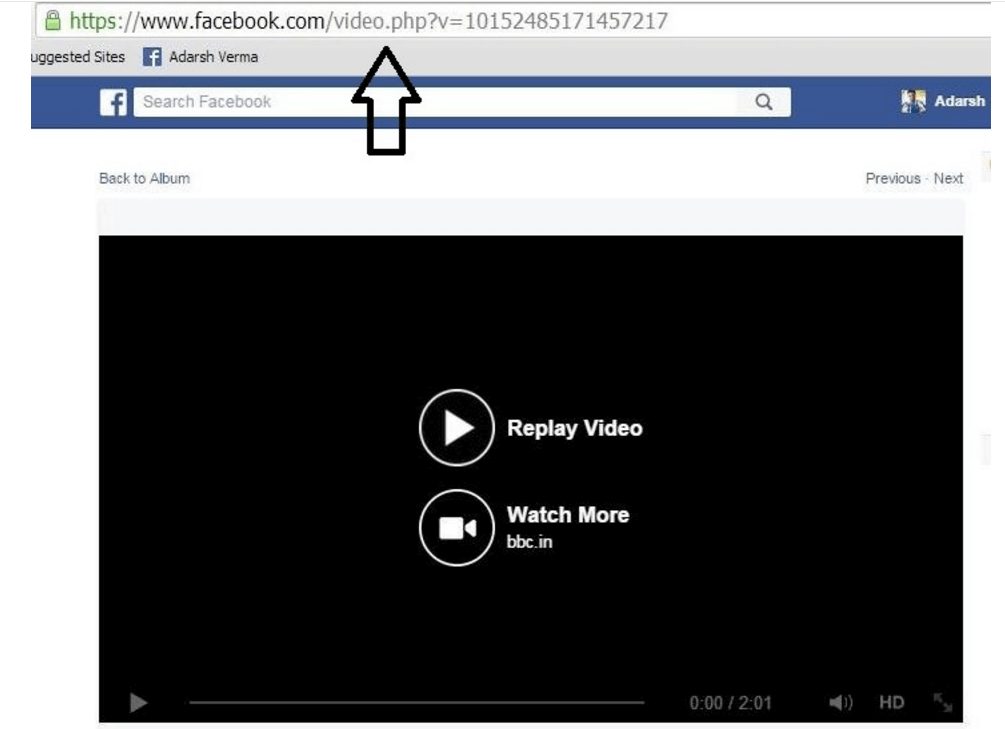 STEP 2. Paste the Link in VidPaw and Download the YouTube Video
Next, please open another tab and direct to vidpaw.com. Paste the link in the search bar and simply hit the "Start". You will find that more choices are upcoming.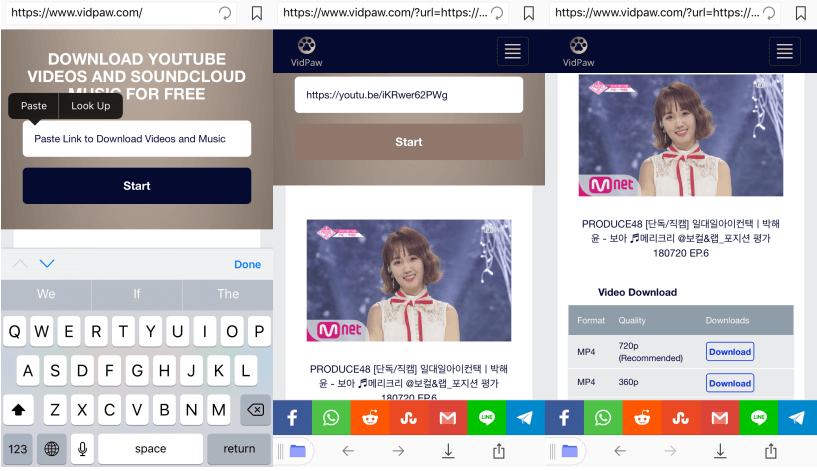 STEP 3. Download YouTube Video in 1080p
All you need to do next is to select the downloading format and quality - MP4 1080P, and finish downloading by clicking the "Download" icon. The video in 1080p will be finished downloading in just a minute.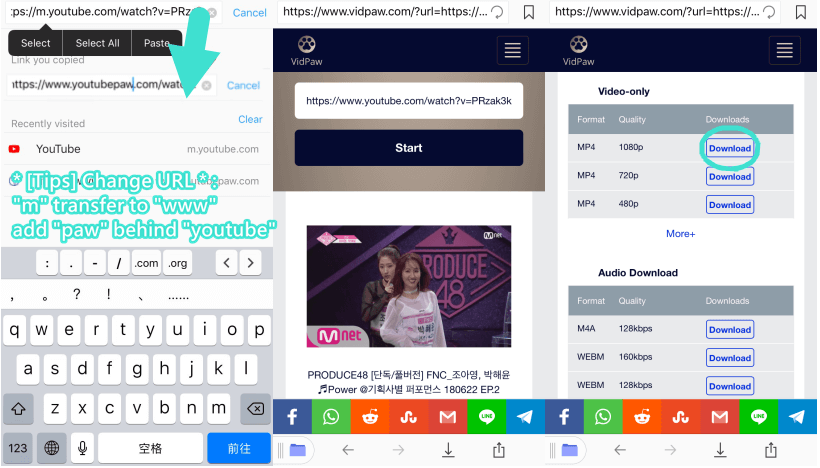 NOTE:
1. When you hit "Download" button, you will find that the name of the downloaded video is messy code! Please rename it by yourself!
2. Currently, VidPaw can only download online video in 1080p without voice. So remember to download the audio with your favorite format and quality seperately.
Part 2. Add An VidPaw Extension to Download YouTube Videos in 1080p Online
Want to simply hit the download button below the video and quickly save it to your desktop on Win/Mac? This way must be your choice. Follow my guidance step by step as following.

STEP 1. Add Tampermonkey Extension
Install Tampermonkey at first. Add the extension of Tampermonkey to ensure the extension of VidPaw will have a more stable and smooth performance. Simply hit here and choose the suitable one to download according to the browser you are using now.

STEP 2. Add VidPaw Extension to Browser
Once you have added the extension of the Tampermonkey, direct to "VidPaw Extension" now and hit the "Install" button for adding the VidPaw extension to your browser.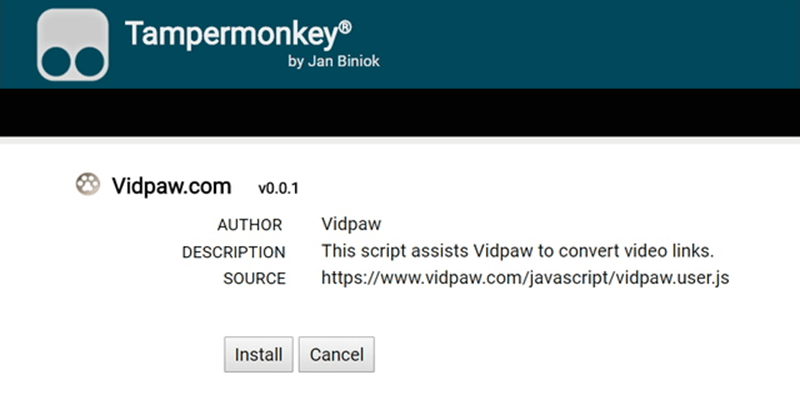 STEP 3. Download YouTube Video by Simply Hitting the VidPaw Icon
Have finished the 2 steps above? Congratulations! VidPaw Extension is now successfully installed in your browser. Just back to the YouTube video and refresh the page, and you would notice that an download icon is set below the video. And now, you can start downloading the YouTube video you want by simply hitting the VidPaw icon.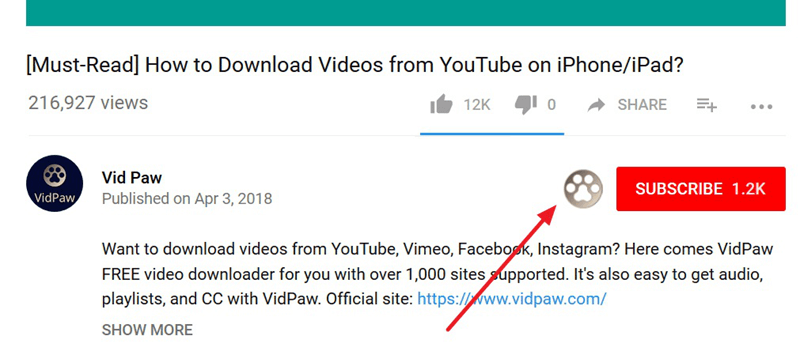 Part 3. Change YouTube Videos'URL to Download Them in 1080p
Still want a simpler way? Keep reading! I will show you the most simplest one!

In this way, you just need to directly add "paw" after "youtube", and changed "m" to "www" in the top address bar (if you are using mobile), then hit "Go". Then the screen would automatically redirect to VidPaw with the download interface for you. Now all you need to do next is just choose to download the YouTube video in 1080p!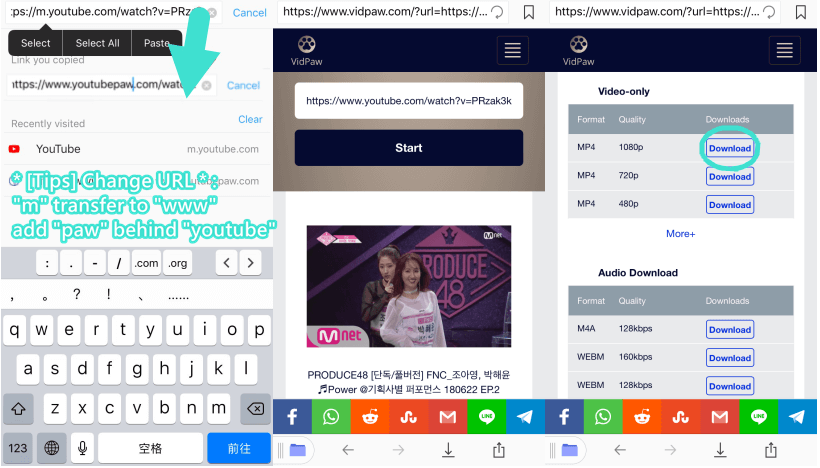 As we know, up to millions of video lovers enjoys their favorite online videos in YouTube. But facing with the disadvantages of watching YouTube video online, they are searching for the best tool to download them. However, not every online video downloader supports them to download YouTube video in 1080p, which also makes VidPaw become the most distinguishing one. In other words, comparing with VidPaw, you would find that none of the online video downloaders can be mentioned in the same breath. So, what are you waiting for, let's download your favorite YouTube videos in 1080p via VidPaw now!

Excellent

Thanks for your rating.