YouTube is the perfect place to watch Videos & listen Audios online, it basically provide a perfect platform to upload, share and view videos but except downloading them. Ever felt you liked some video and it's too eye-cathing & attractive that you want to watch it again-n-again. But you are afraid that it might got deleted or removed or your data is limited so you can't visit back to YouTube everytime you want.
NOTE: VidPaw also makes it easy to download YouTube videos to Windows PC, Mac, Android/iPhone, or without software.
Part 1. How to Download YouTueb Videos Without Software?
Requirement: Internet, Browser.
NOTE: You can use this method to download YouTube videos on iPhone & Android from browsers as well.
Detail Tutorial:
STEP 1. First of all, you need to get the link of a video you want to download from YouTube. Then, copy it on the address bar or click the share button to get it.

STEP 2. Go to VidPaw Online Video Downloader and paste the video URL into the blank bar. Then, it'll start to analyzing the video by URL.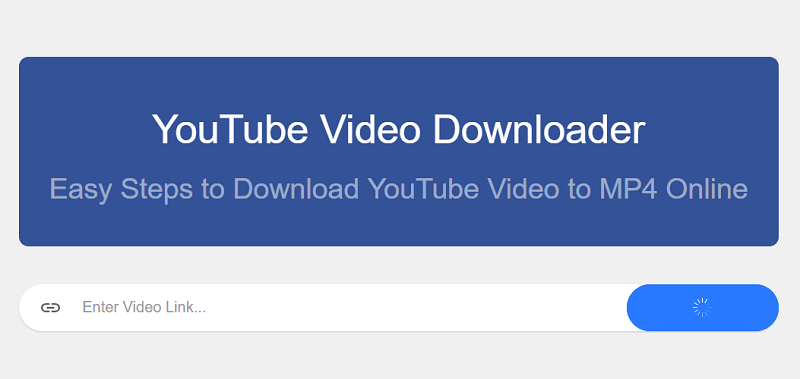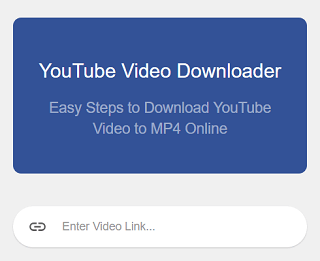 STEP 3. VidPaw YouTube Video Downloader has offered many output choices to choose. Based on your need, choose a suitable output format and quality. Always, MP4 is recommended for video file, while MP3 is recommended for audio file. Moreover, high quality is welcome.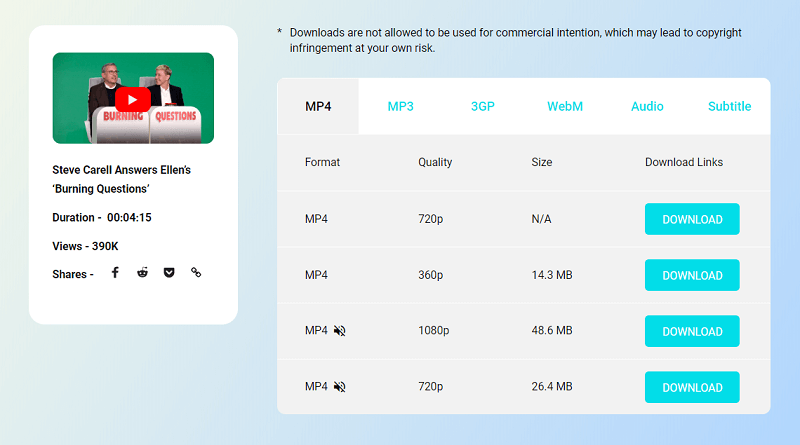 STEP 4. Now, you just need to simply hit the "Download" button to start downloading the YouTube video you need. Without a long time, downloaded YouTube video will be saved on the local folder. Now, let's enjoy.
Part 2. How to Save YouTube Videos to Windows PC?
Looking for saving YouTube videos to Windows? VidPaw for Windows is a 100% free video downloader for Windows running Windows 10, 8, 7, XP, and so on. How to download YouTube videos to Windows? Let's take a trip.
STEP 1. Of course you should install VidPaw for Windows for the first time.
STEP 2. Paste the video URL to the search bar and hit the "Download" button to proceed.
STEP 3. The video will be anaylized soon depending on your network connetcion. Then, you'll see a pompt of download options.
STEP 4. Now, select an option of desired format and quality to start downloading YouTube video to PC.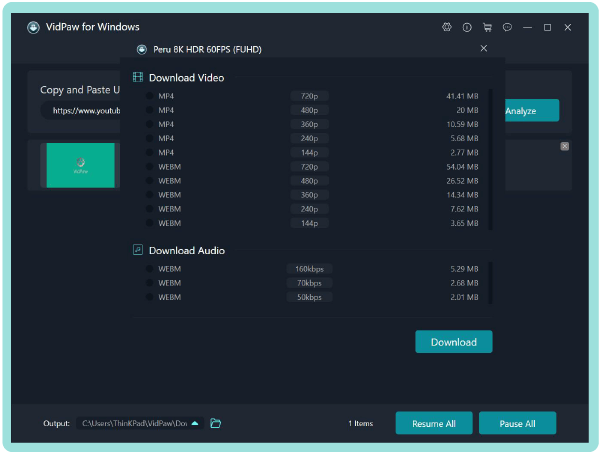 Part 3. How to Download Videos from YouTube to Mac?
Compared to Windows Users, Mac owners may have less choices to solve some nuisances. You may find most YouTube Downloader only works well on Windws. What's more, YouTube Downloader is not available in App Store. However, no worry. Here comes VideoHunter. This Mac Video Downloader works for Mac running macOS 10.12 and above and supports more than 1,000 sites including YouTube, Facebook, Instagram, Vlive, Dailymotion and much more. What about the security? I cannot be cleaner and safer. Check it out and you'll know. Here let's dive into how to download and save YouTube videos on Mac.
STEP 1. Install and run VideoHunter on your Mac.
STEP 2. VideoHunter comes with a Video Downloader and Converter. Here, let's try Downloader.
STEP 3. Paste the YouTube link to search bar and click to proceed anaylizing.
STEP 4. After a while, download options will display on the screen.
STEP 5. Choose one to download YouTube videos to your Mac.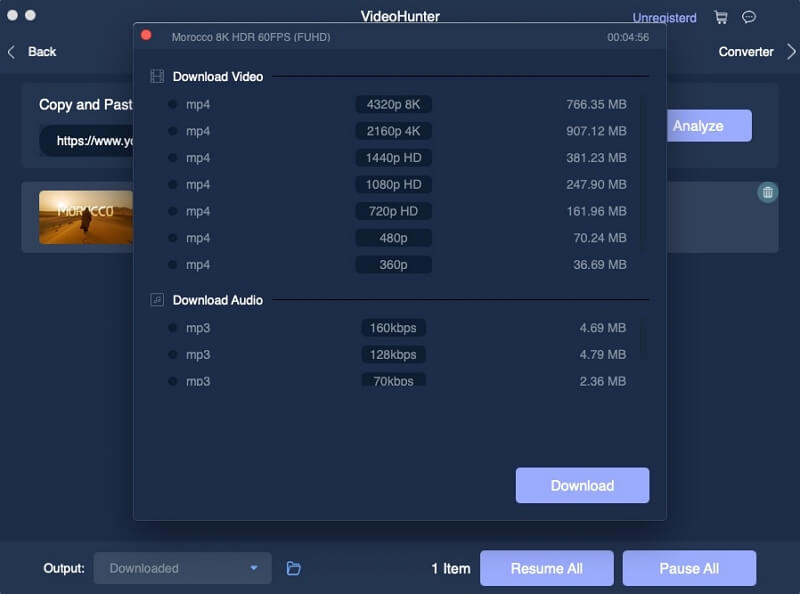 Part 4. How to Get Videos on Android Phone/Tablet?
VidPaw App is a video downloader for Android, which let you download YouTube videos to Android with ease. It's 100% free and workable for you to try out. Let's start!
NOTE: VidPaw doesn't have any software like VidPaw for iPhone, for Apple doesn't allow such apps to line up. However, after the iOS 13 update, iPhone and iPad users can directly download YouTube videos from Safari with VidPaw Online Video Downloader.
STEP 1. Install VidPaw App on your Android.
STEP 2. VidPaw App allows you to search and stream online videos freely.
STEP 3. Click the download button below the video or just search for the video you want to download.
STEP 4. Taking no time, it present you some options for downloading the video.
STEP 5. Choose one to download YouTube videos to your Android.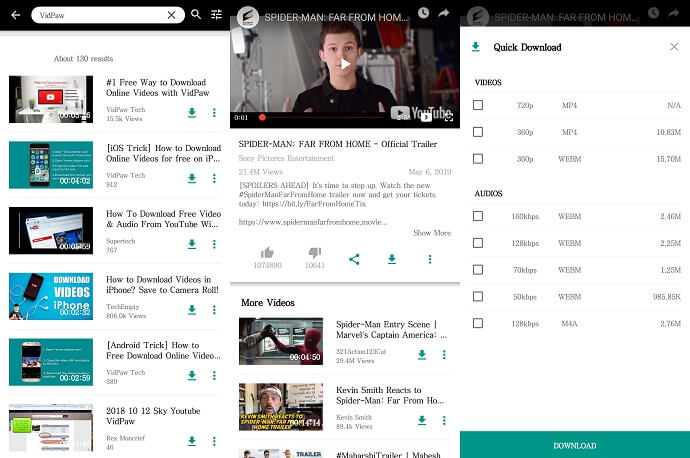 Hope this article dismiss your misgiving. Please enjoy the video and have a wonderful day!