What is YouTube to MP4 Converter?
YouTube is the perfect place to watch Videos & listen Audios online, it basically provide a perfect platform to upload, share and view videos but except downloading them. Ever felt you liked some video and it's too eye-cathing & attractive that you want to watch it again-n-again. But you are afraid that it might got deleted or removed or your data is limited so you can't visit back to YouTube everytime you want.
NOTE:VidPaw also makes it easy to convert YouTube to MP3 and download subtitles from YouTube with out a hitch.
How to Use YouTube Video Downloader?
Requirement:Internet, Browser.
NOTE:If you are iOS users, you need to download an app beforehand, called Documents, working as a file manager. And then, use its build-in browser to help you download YouTube video.
Detail Tutorial:
STEP 1. Copy a video URL.
First of all, you need to search for the video you want to download from Youtube.com. After you have found the video you searching, all you need now is to Copy / Cut the URL from the URL box / address box (by pressing the combination of keystrokes CTRL+L on a computer, the URL will be highlighted and you can easily copy/cut the URL by pressing CTRL+C or CTRL+X )

STEP 2. Go to VidPaw and Paste the video URL into the blank bar.
You are almost close to complete the second step; now at the homepage of 9xbuddy you can see big rectangular box just below the minions with captions as "Enter the url of the video you want to download", all you need now is to paste the media file URL in that box. After pasting the media file link in the box, just click on the Download Button or if you are on PC/Laptop simply press Enter. And that's the end of the second step, now let's move the third & final step.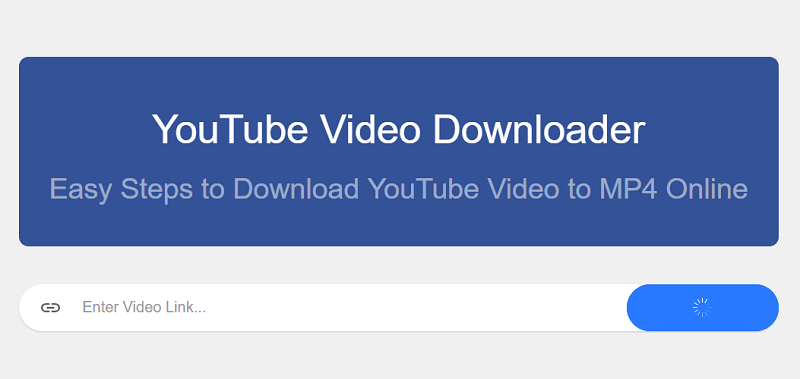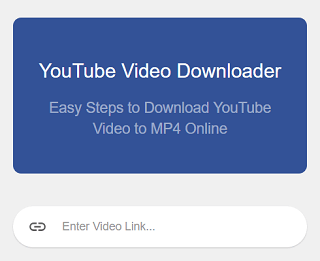 STEP 3. Choose an output format and quality
Basically you don't have to do much in the final step, everthing will be processed in the background, int short 'Let the magic happen'. After pasting & clicking on the download button, our script will take few seconds to extract the download links of the media file from the URL you just paste. And after the extraction process is finished & the final extracted links are generated you are ready to go. You can see various mediafile Formats & Quality sizes, all you now is to select the one which you need.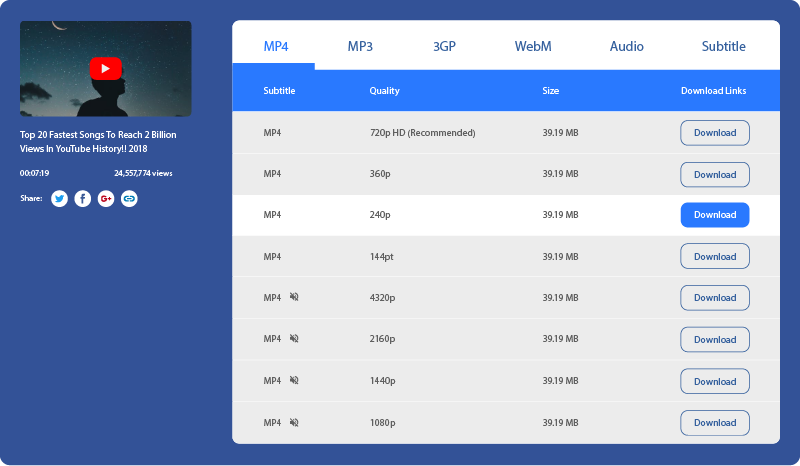 STEP 4. Start downloading YouTube video.
You can even view the file size by clicking on the button 'Show Size'. After selecting you desired video quality & format click on the Download button. That's it, your media file will start downloading automatically and thus you can watch it as many times you want afterwards. Isn't this the best & simplest way to download your media files without using any friends/relatives/non-relatives/stranger literally anyone.