[FREE] How to Download YouTube Videos on Android Phone/Tablet?
April 16, 2020
People are paying much time on streaming YouTube videos, which can be obviously seen from data - YouTube today has become one of the largest and most popular video sharing and streaming platforms, offering various kinds of videos/audios to 1.5 billion monthly active users - In addition to computers, people are also more likely to stream videos using mobile devices, because this is more convenient and flexible.

Today, we want to share the three best ways for Android users to download YouTube videos on Android phone and tablet, reaching an enjoyable YouTube video playback experience. Follow me and get these effective methods now!
Part 1. How to Download YouTube Videos to Android Directly Without App?
The best, free, and convenient way to download YouTube videos on Android is using an online video downloader. So we recommend VidPaw Online Video Downloader to you.
VidPaw Online Video Downloader has high compatibility, which allows users to use it to download online videos from 1,000+ sites on different devices. No matter iOS, Android, or Windows, Mac, VidPaw can be supported and used to download online videos smoothly. In addition, it supports to download YouTube subtitles and YouTube music videos as well. Therefore, VidPaw Online Video Downloader will be your best partner to download YouTube videos to Android without software.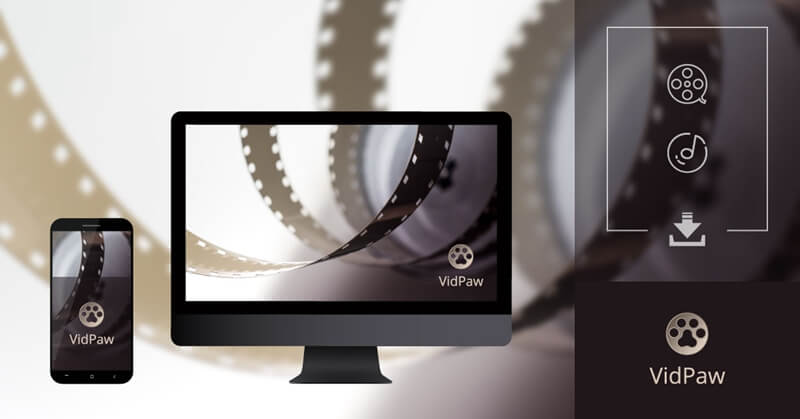 Let's see how to use it on Android phone/tablet now.
STEP 1. Use a browser and go to YouTube at first. You should find the YouTube video you want to download to Android phone/tablet. When you access it, copy the URL of the YouTube video.
STEP 2. Because VidPaw Online Video Downloader supports all mainstream browser. So on your Android device, you can use any browser for going to the platform. After getting there, paste the URL of the YouTube video to the downloading frame bar, then, click "Download" to convert YouTube video.
STEP 3. Then VidPaw Online Video Downloader will convert the YouTube video and load its video information to you after conversion completed. When you scroll down now, you can see VidPaw provides many different options for you to output the YouTube video. Just hit the "Download" button and you can save the video to Android device for offline viewing.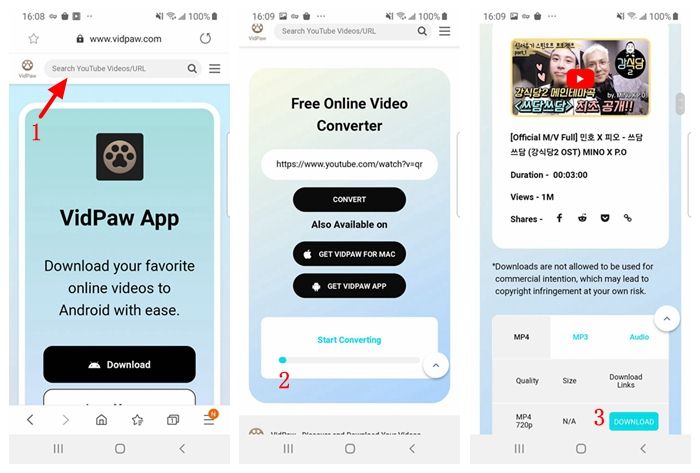 Part 2. How to Save YouTube Videos with VidPaw App in Mobile?
In addition to using the online video downloader, there is another super easy way for people to save YouTube videos on Android mobile. VidPaw developed an application named VidPaw App for Android users to search, stream, and download YouTube videos more conveniently.
VidPaw App
is specifically designed for Android system. More than a simple downloader, VidPaw App is also added a powerful search engine and a list containing lots of video websites. So you can search for and stream all online videos with this app easily. When you discover the video you like, you can notice that VidPaw App also prepares the download icon for you.
Another benefit of VidPaw App is that this application is completely free of charge and easy to use. Everyone can download it for using on Android devices. Also, people don't need to give up any information like signing up for an account.
It is quite easy to download YouTube videos within VidPaw on Android phone/tablet. There are two ways you can do:
Way 1. Directly Search YouTube Video and Download
When you launch VidPaw App, you can directly enter the keywords of the YouTube video you want to download to the search bar of VidPaw App. When you access the YouTube video, a downloading icon will appear. Just click on it and VidPaw App will analyze the video, then output format and quality will be offered to you for free selection.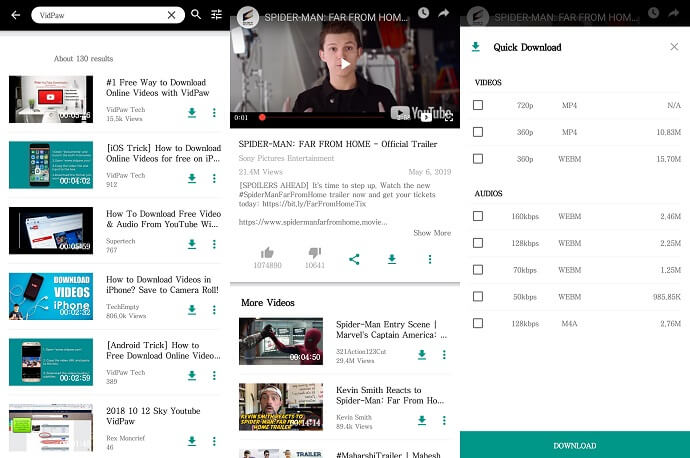 Way 2. Copy and Paste URL
If you get the URL of the YouTube video, just paste it to the search bar on the homepage of VidPaw App. After VidPaw App analyzes the YouTube video and generates downloading options to you, select one and click "Download" to save the YouTube video to Android device.
Extra Tip - Download HD Videos on Desktop from 1,000 Sites
If you are seeking for a way to download YouTube videos with the best quality on desktop, VideoHunter can be your choice (after downloading YouTube videos in HD offline, you can transfer the video to Android devices for playback too).
VideoHunter
is an upgraded version of VidPaw Online Video Downloader, which will provide higher quality and faster conversion speed to users. It also supports to download videos from 1,000+ sites such as YouTube, Facebook, Instagram, Vlive, Twitter, Dailymotion, Tumblr, Bilibili, and so on. Moreover, VideoHunter allows people to select high resolution for outputting the videos, including 1080p, 2K, 4K, and 8K.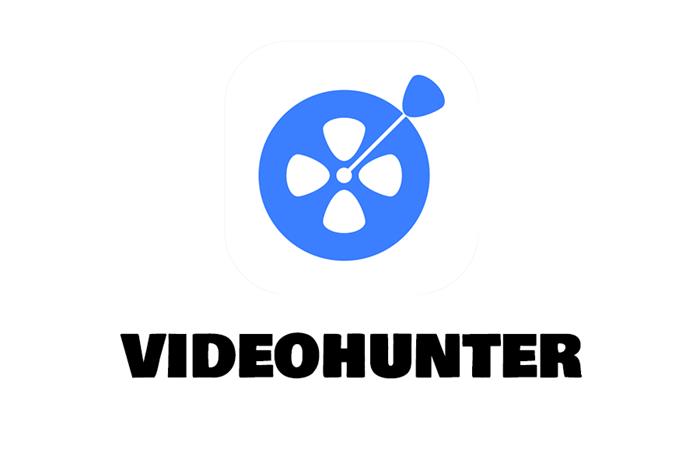 VideoHunter also has these features that make it an excellent video downloader:
* Popular output formats supported, such as MP3, MP4, and WEBM;
* Built-in video converter to convert video/audio to 20+ formats (now available on Mac);
* 6X faster speed and batch download supported;
* YouTube music and subtitle downloader.

Here are the steps to download YouTube videos in HD quality.

STEP 1. Firstly, go to YouTube and copy the URL of the YouTube video you'd like to download.
STEP 2. Launch VideoHunter on your computer. Then, go to "Downloader" and paste the URL of the YouTube video to the frame bar.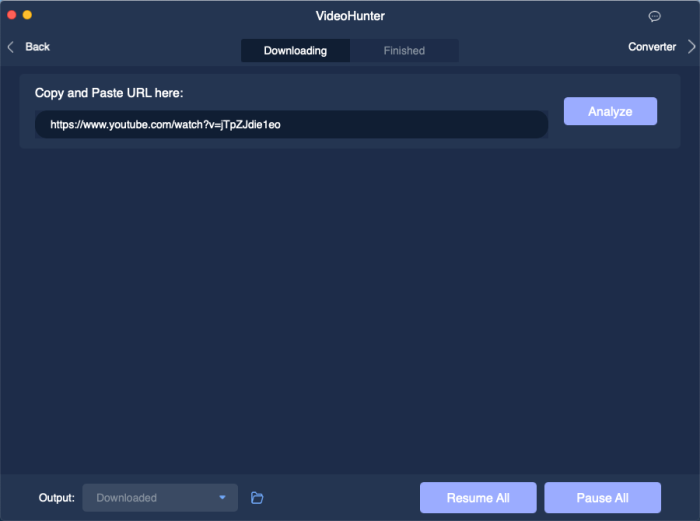 STEP 3. Hit the "Analyze" icon and VideoHunter will convert the video for you. When output choices show up, choose your desire option and tick it.
STEP 4. Download YouTube video with your select format and quality by clicking the "Download" button.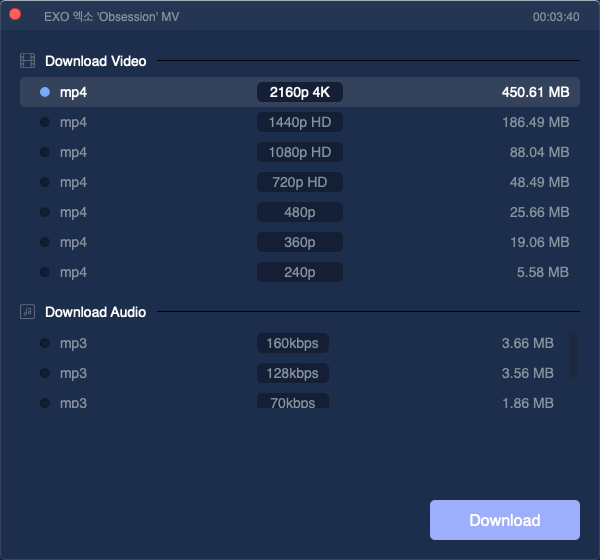 When you get the YouTube video downloaded offline, transfer it to your Android device by connecting it to your computer. Then, you can also enjoy the high quality YouTube video playback on Android offline!
Hope you get a nice idea of downloading videos from YouTube on Android.
If you're having trouble with downloading YouTube video on Android or have more ways to share, let us know by leaving your comments below!
Now, what are you waiting for? Instantly give it a shot on your own!
If you like this post, share it with your friends!
Excellent

Thanks for your rating.