Enjoy YouTube Videos on Kindle Fire with Ease
August 15, 2018
YouTube tends to let users only watch video on its site, so they are not allowed to download video directly from its site. As a result, not being able to watch YouTube video offline has become a problem for many users, especially those who want to spend their time watching YouTube video with Kindle Fire without network connection. However, this does not mean that we cannot download these videos. You can simply follow the following simple steps to download YouTube video.
Part 1. Quick Look at Kindle Fire - Why It Attracts so Many Users?
The Fire Tablet, formerly called the Kindle Fire, is a tablet computer developed by Amazon.com.
First-generation Kindle Fire devices employed a 1-GHz Texas Instruments OMAP 4430 dual-core processor. The device has a 2-point multi-touch color LCD screen with a diagonal length of 7 inches and a 600×1024-pixel resolution (160 dpi density). Both generations include 8 GB of internal storage—is said to be enough for 80 applications, plus either 10 movies or 800 songs or 6,000 books.
The first generation of Kindle Fire devices run a customized Android 2.3.3 Gingerbread OS. The second-generation Kindle Fire HD runs a customized Android 4.0.3 Ice Cream Sandwich OS.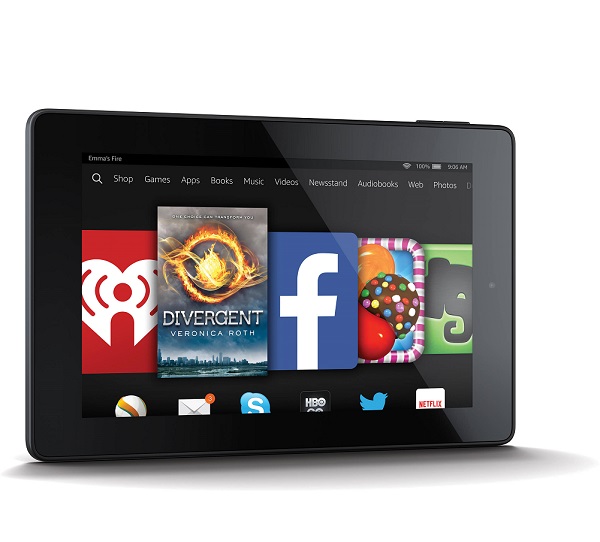 Along with access to Amazon Appstore, the Fire includes a cloud-accelerated "split browser", Amazon Silk, using Amazon EC2 for off-device cloud computation; including webpage layout and rendering, and Google's SPDY protocol for faster webpage content transmission. The user's Amazon digital content is given free storage in Amazon Cloud's web-storage platform, 5 GB music storage in Amazon Cloud Drive, and a built-in email application allows webmail (Gmail, Yahoo!, Hotmail, AOL Mail, etc.) to be merged into one inbox.

Everything in the kindle fire can be backed up in the cloud, and movies on the tablet can be played simultaneously on the TV via Whispersync!

Kindle Fire is very attractive to users who enjoy watching video in both hardware and software. So how to watch YouTube video offline on Kindle Fire is a major problem for most Kindle Fire users. Fortunately, you don't need to worry about this. Here we provide some ways to download YouTube videos easily on Kindle Fire.

Part 2. How to Download YouTube Videos to Kindle Fire for Better Enjoyment?
Method 1. Get YouTube Videos with VidPaw
There are many easy and free ways to download YouTube videos onto your computer. The most popular online website to do is VidPaw.

Features of VidPaw Online Downloader
• Unlimited downloads and always free
• No registration requirement
• Fully compatible with all browsers
• No ads on VidPaw's official website

STEP 1. Paste the URL to Download

Firstly, go to the Youtube video website to copy the URL, and open VidPaw homepage to paste the link to the VidPaw tab. Then hit the "Start" button.



STEP 2. Select Appropriate Format and Quality
As we all know, Kindle Fire only supports videos in MP4 and VP8 formats. Don't worry. VidPaw provides customizable formats and quality, so you can choose the right format and quality according to the format supported by Kindle Fire and your preferences.

When you click on the "Start" button, there will be FOUR sections shown: Video Download, Video-Only, Audio Download, and Subtitle.

| | |
| --- | --- |
| Video Download | Support to download MP4, 3GP, and WebM in 144p to 720p with sound. |
| Video-Only | Support to download MP4, 3GP, and WEBM in 1080p, 1440p, 2160p, and 4320p with no sound. |
| Audio Download | Download videos as audio files in M4A and WebM from 64kbps and up to 320kbps. |
| Subtitle Download | Closed Captions in a certain YouTube video. |

According to your own need to select and click on the download button, then start downloading the YouTube video to your computer.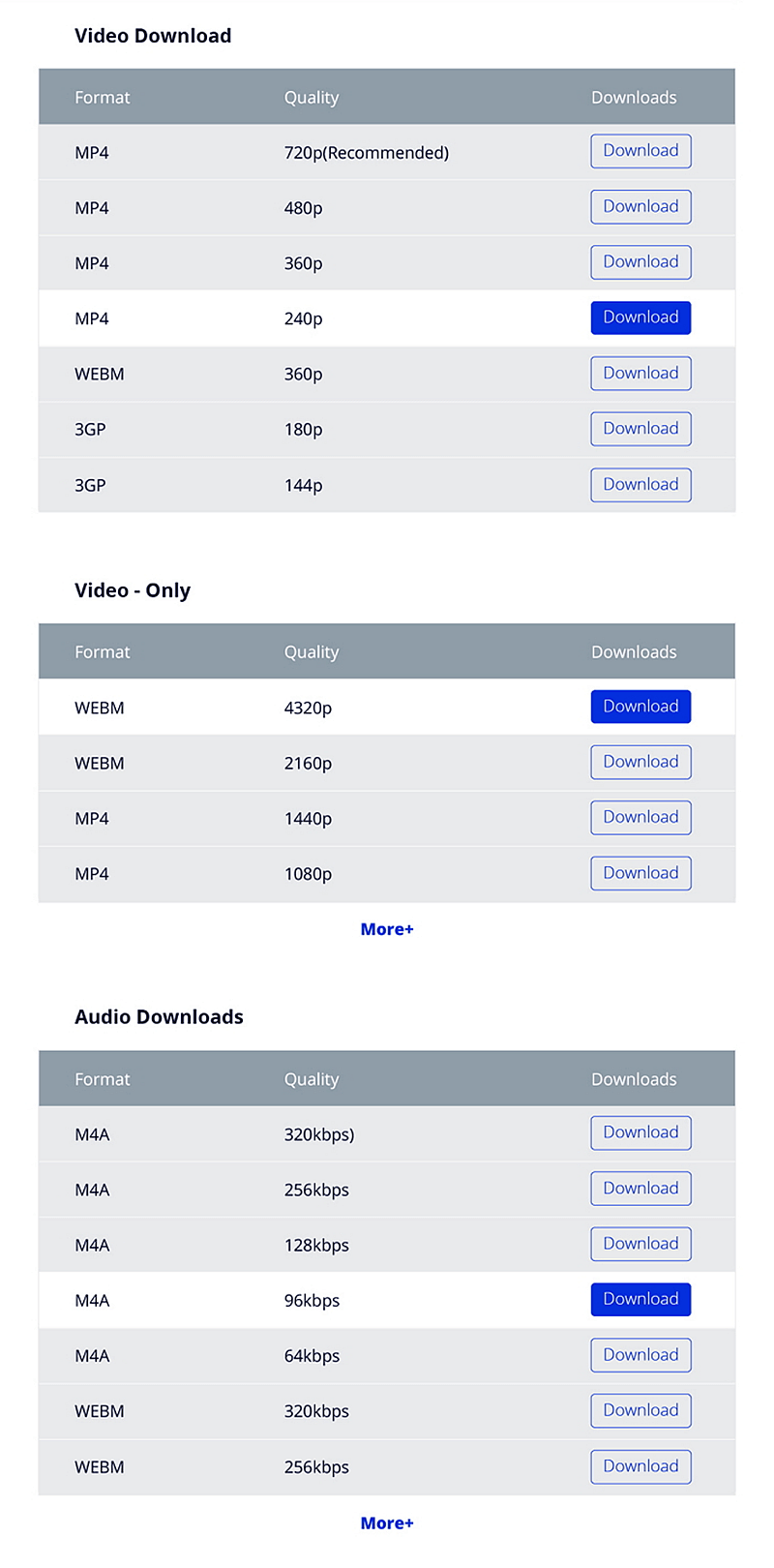 STEP 3. Transfer Video into Kindle Fire
Connect your Kindle Fire to computers through USB cable and transfer downloaded videos into Kindle Fire. Then you can play YouTube video on Kindle offline.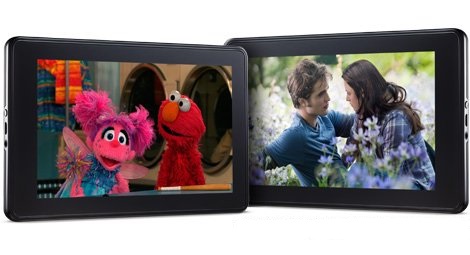 Method 2. Download YouTube video with VidPaw Extension


STEP 2. Install VidPaw Extension
Click here: VidPaw Extension. Then Click on the button "Install" to start to download.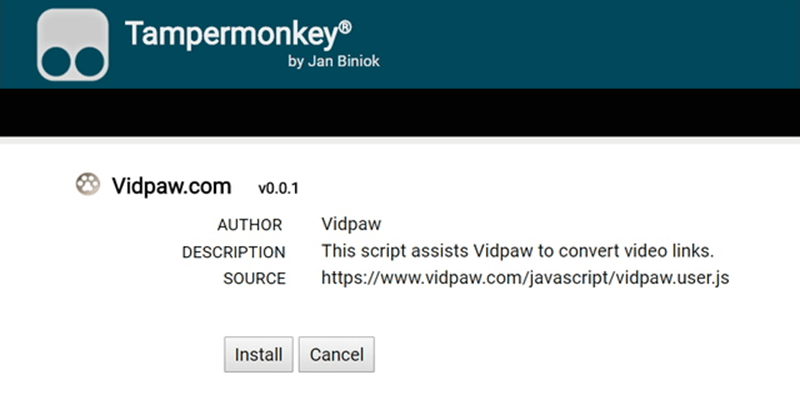 STEP 3. Download and Transfer YouTube Video
When you install VidPaw Extension, you can try to open your YouTube video, and then you will see an obvious VidPaw icon under your video. Click on this icon and you can download the YouTube video to your computer easily. Then transfer it to your Kindle Fire. Now, you can enjoy it!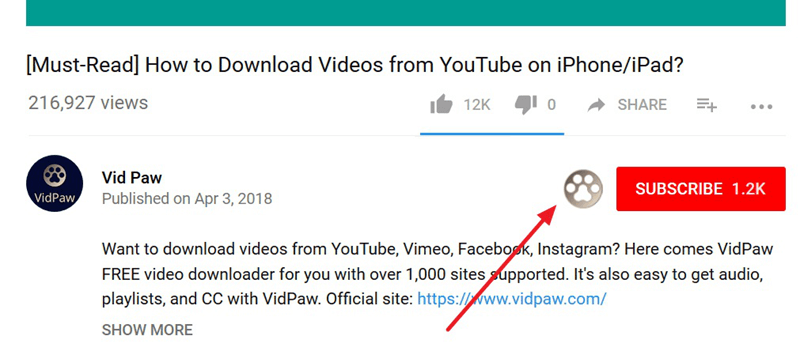 [Little Tips] An Easier Way to Download YouTube Videos with VidPaw
Finally, I'll give you a tip, which can help you download YouTube videos more conveniently and quickly. You can try it by following the steps below.

STEP 1. In the address bar, enter "paw" after "YouTube", such as, www.youtubepaw.com.
STEP 2. Press the "Enter" key then head to the download page.
STEP 3. Select the video / audio / subtitle that you want to download.
STEP 4. Sync and transfer them to Amazon Kindle Fire for playback.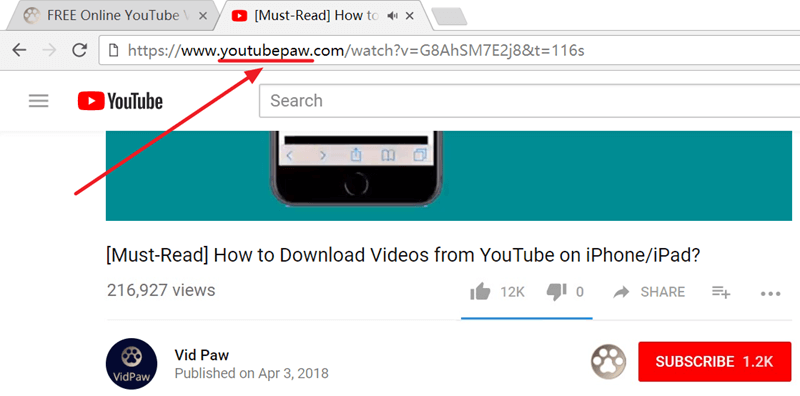 Now, you can follow this tutorial and download YouTube videos. Then you can just tap and watch them directly on Kindle Fire. As a result, you can watch YouTube videos without the Internet, and no longer bother with YouTube's advertisements!


Published on 15 August, 2018
Excellent

Thanks for your rating.