How to Download Doraemon Episodes in MP4 with HD Quality
December 13, 2019
There is no doubted that Doraemon is a popular cartoon for children to watch. Not only for kids, but also adults would feel it pretty familiar because Doraemn has accompanied us for a long period, since 1969. The story focuses on the stories happened among a machine cat Doraemon from the future, the main character Nobita, and the two naughty boys Honekawa Suneo and Goda Takeshi. Some stories are funny, some shows friendship and are touching.

When you need to download Doraemon full episodes in MP4 with HD quality for your kids to watch without Internet today, we offer a great way to help you. Let's have a look!
Part 1. One of the Most Popular Animated Series - Doraemon
Most people born in 1960s-1990s may have a deep experience with the Doraemon episodes. It is a Japanese Manga series which generates a cartoon character with great success. Everyone may dream for having the machine cat, Doraemon, in our childhood. This amazing robot cat, Doraemon, can go anywhere, and owns lots of future tools that can help Nobi to solve the troubles in his daily life. With the omnipotent pocket, Doraemon just like a superman we considered in our childhoods.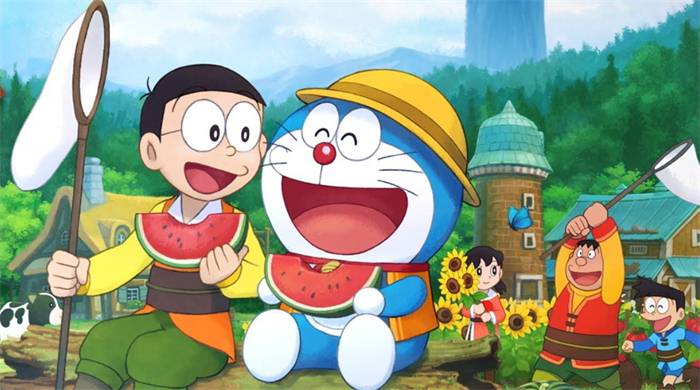 Unlike many years ago, we would use DVD to watch Doraemon episodes or wait for its episodes to be aired on the television, now people can easily find Doraemon episodes on YouTube, Hulu and so forth with English or Hindi sub. Although YouTube doesn't provide an access for people to to download the Doraemon full episodes in MP4, we have figured out another way - use a powerful online video downloader, named VidPaw.

Part 2. Free Download Doraemon Episodes to MP4 with HD Quality
YouTube Converter
is one of the emerging website for downloading online videos freely without installing any software. Even though VidPaw is a young website, the functions of VidPaw are reliable and professional. It supports up to 26 languages and can be used on many browsers like Google Chrome, Firefox, Safari, and so forth.
Therefore, how to download Doraemon episodes from YouTube using VidPaw? Let's go and check in the following guide.
STEP 1. Paste the Doraemon Episodes video URL to Download
At first, you need to copy the Doraemon episode URL in the top address bar of the browser from YouTube platform. Later, go to VidPaw.com to paste the link of the Doraemon episode to the search bar, and hit the button of "Download", which is beside the bar.


STEP 2. Download Doraemon Video in Desired High Quality
After you finish step one, you will notice the page have changed and have many output selections would be presented to you. Select the high quality or the one you like and click "Download".
And then VidPaw will start to download the Doraemon video with your preffered format and quality immediately.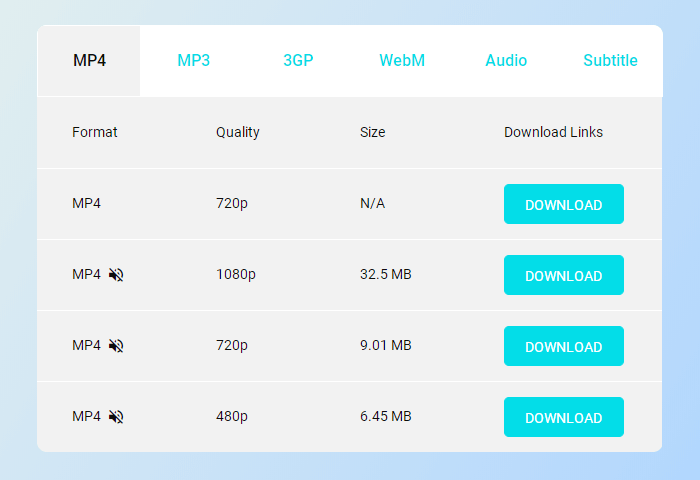 If you have some problem such as the video fail to be downloaded right away after clicking the download button, you need to click the three dots icon when a pop-up windows come out with this video playing. Then just hit the "Download" button again. After that, the video of Doraemon will start to download.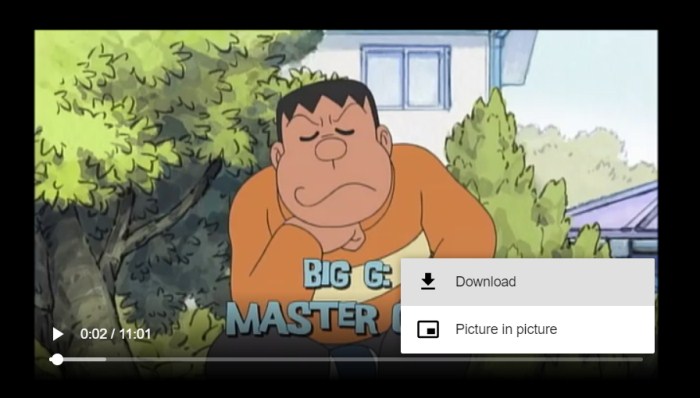 STEP 3. Enjoy Your Favorite Episodes of Doraemon
After finish the download, now you can enjoy Doraemon episode offline with your children together. It is extremely nice to watch Doraemon and get fun for relaxing as well.

Part 3. 2 Effortless Ways to Download YouTube Doraemon Episodes for free
For your convenience, VidPaw supports other two ways to download the Doraemon episodes from YouTube easily. Check these ways in the next!
A Simple Trick to Download YouTube Video
If you consider the first method is too complex, this simple trick may be more suitable to you. With this method, you don't need to navigate between different tabs in the browser.
STEP 1. After you select the Doraemon video on YouTube, type "paw" after "youtube" in the address bar, for example, change the URL into www.youtubepaw.com.
STEP 2. Press the "Enter" key and redirect to the Doraemon episode download page on VidPaw.
STEP 3. Give a choice to download your favourite Doraemon episode with your preferred format. Finally, hit the "Download" to get it saved.

NOTE: This little trick is currently applicable to YouTube only.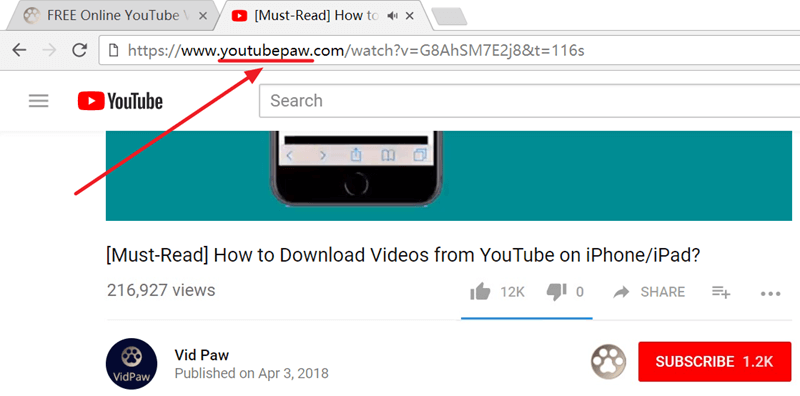 Download Doraemon Episodes with VidPaw Extension
VidPaw also offers with an extension to download YouTube videos, with which you can add a download button to the YouTube videos and save Doraemon episodes as soon as possible on your desktop on Win/Mac.
Here let me show the detailed steps for you.
STEP 1. Install Tampermonkey at First
Tampermonkey, a helpful browser extension, is used to provide a stable and instant environment for running VidPaw Extension on some mainstream browsers like Google Chrome, Mozilla Firefox, Safari, and Microsoft Edge.

STEP 2. Install VidPaw Extension
After that, you can see a special icon listed in your extension bar.
In this step, click here: "
VidPaw Extension
" to install VidPaw Extension in Tampermonkey, too.
Give it a click on the "Install" button and follow the instruction to finish the installation.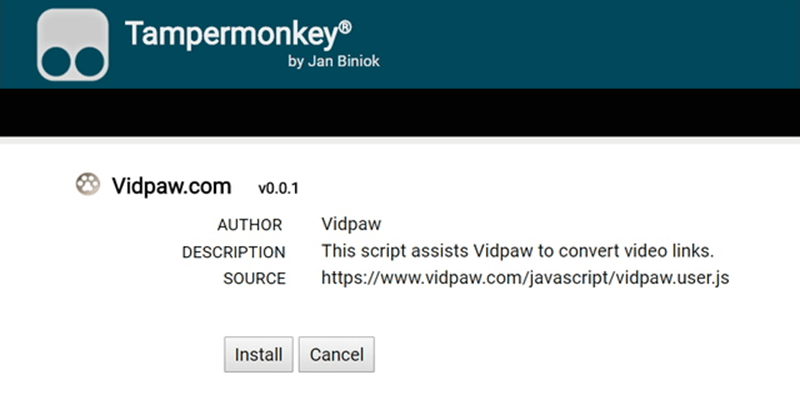 STEP 3. Click the VidPaw Icon to Begin Downloading
When you get to the Doraemon episode on YouTube, you'll see a paw-like icon below the video. Click it and you will get the surpeise! Choose the output selection and just wait for a minute, you can enjoy the Doraemon episode offline.
These are the 3 ways provided for you to download the YouTube Doraemon episodes in MP4 with high quality freely. I believe that both you and your kids would enjoy this interesting cartoon happily offline!
Excellent

Thanks for your rating.