How to Download Baby Shark Videos and Songs to MP3, MP4 for Offline Playback
March 27, 2020
"Baby Shark, doo doo da-doo da-doo…. Mommy Shark, doo doo da-doo da-doo…" If you have children in your family, you must be very familiar with this super cute melody. Although the Baby Shark song is aimed at children under the age of three, it can be said that Baby Shark, along with its accompanying crudely animated video, is one of the most popular cultural products of our time. In the official versions of YouTube and other platforms, the "Baby Shark" video has been watched 3 billion 300 million times.


Have you fallen into the glamour of the Baby Shark song and dance video? Are you looking for ways to download Baby Shark dance video and song to watch and listen to it offline? Well, through this post, you can catch up with the trend of the times.
Part 1. Download Baby Shark for Children with VidPaw
"Baby Shark" is a children's song about a family of sharks. Before becoming popular as an international internet challenge, originating in South Korea, it was a popular American camp song, taught to school children, Girl Scouts, and Boy Scouts, throughout the 1980's and 1990's.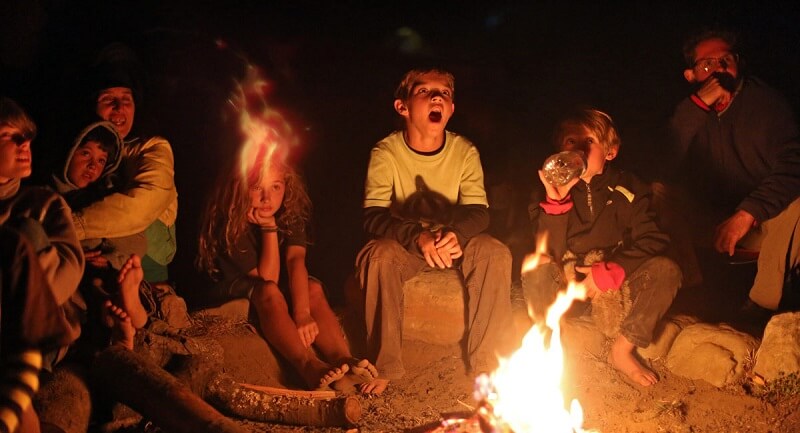 The most popular version of the song on YouTube, featuring two small Korean children demonstrating the "Baby Shark Dance". The dance version of the "Baby Shark" song, uploaded on June 17, 2016, has received over 1.7 billion views worldwide, making it the 34th most viewed video on YouTube as of September 2018. Due to its popularity, it has spurred an online dance craze (or referred to as Baby Shark Challenge) around the world, while being cited as "the next big thing after the domination of Gangnam Style".

So how exactly do you download Baby Shark song? We recommend VidPaw, which is arguably the best YouTube video download tool on the Internet.
The Website is a general-purpose tool that allows you to download audio and video files from online video websites on the Internet. Specifically, but without limitation. VidPaw offers
free Online Video Downloader
, supporting high-quality download service for over 1,000 video websites.
Amazing Features of VidPaw
Higher download speed with original video URL;
Enable users to free download high quality videos from 1000+ global popular video supported sites;
Need no charge;
Without adware, spyware, malware or virus;
Don't have to worry about messy ads.

Available Video/Audio Formats and Quality

| | |
| --- | --- |
| Video Formats | MP4, WEBM, 3GP |
| Video Quality | 144p, 240p, 360p, 720p, 1080p, 2K, 4K,8k |
| Audio Formats | M4A, WEBM |
| Audio Quality | 64kbps, 96kbps, 128kbps, 256kbps, 320kbps |
Here is the easiest steps to download Baby Shark from YouTube videos in seconds:

STEP 1. Copy Baby Shark Video URL from YouTube Site
First, go to Baby Shark Dance on YouTube. Click on the link, which is the most viewed version. You can also search for Baby Shark songs in YouTube's search box to find the version you like. And then, open the Baby Shark video you want to download and copy the video link from the URL address. Paste it to VidPaw and then hit the "Start" button.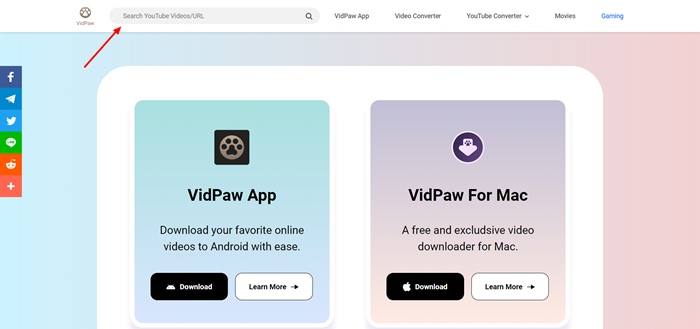 STEP 2. Choose Your Desired Format and Quality

When you hit "Start", VidPaw will analyze the YouTube Baby Shark video. After loading, you can start to select your desired format and quality from four sections to download the Baby Shark: Video Download, Video-Only, Audio Download, and Subtitle. Just move the mouse to select what you want and click on the "Download" button.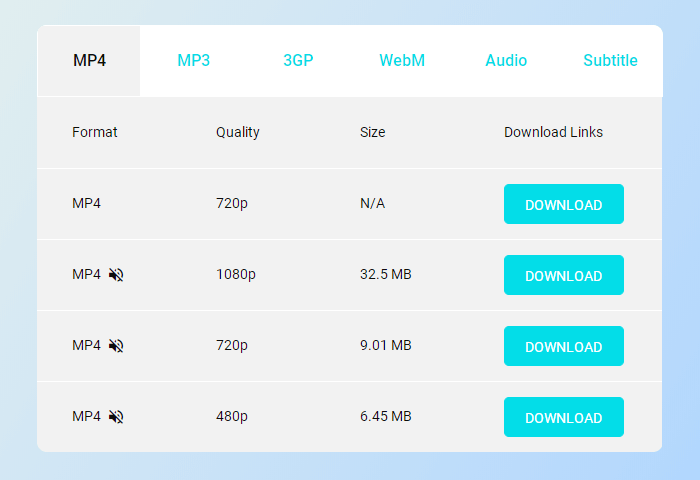 STEP 3. Enjoy Your Baby Shark Video and Song
When the download is completed, you can watch the video or play the song offline.

Powerful VidPaw Products to Download Baby Shark on Windows/Mac/Android
It's easy to install extension to download Baby Shark videos. But if you have a long-term demand for downloading videos from YouTube, I suggest you consider using more professional VidPaw products for specific devices you use, because they are more convenient and reliable.

Next, I will introduce VideoHunter, VidPaw App and the simple operation steps to download Baby Shark within one-shot.
VideoHunter Highlighted Features:
* The best free third-party HD YouTube video downloader;
*Allow users to download a specific video at any resolution you desire, including HD, 2K, 4K, and 8K;
* 100% safe and regular updates provided;
* Compatible with almost both Mac and Windows platforms;
* Allow users to batch download at a time;
* 1,000+ video sites supported;
* 20+ formats for converting to with its built-in video converter.
Follow the below steps to get the Baby Shark video downloaded with VideoHunter on Mac/Win.

STEP 1. Copy the URL of the Baby Shark video on YouTube.
STEP 2. Open VideoHunter and paste the URL into the download box, then click "Analyze".
STEP 3. Select a preferred file format and quality for saving the Baby Shark video.
STEP 4. Click "Download" button to start downloading the music video.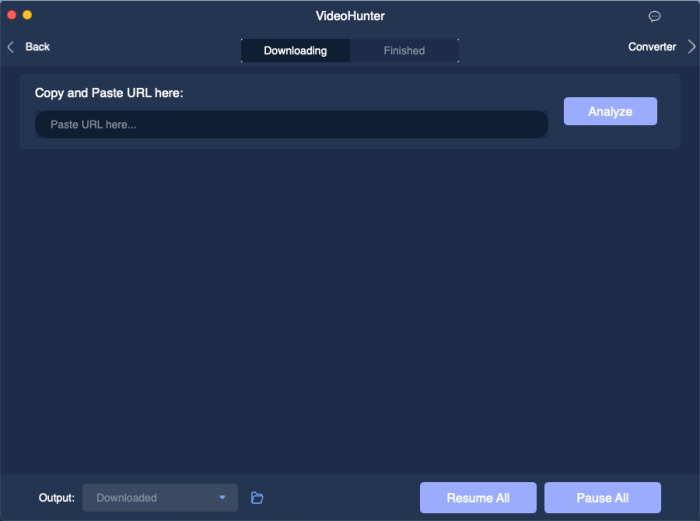 VidPaw App
* Equivalent to a video website, which integrates video streaming and downloading functions in one app;
* No ads, spyware, malware or virus;
* Quality of the downloaded video can reach 8K, 4K, 2K, 1080p, 720p, 360p;
* Download videos in HD resolution with fast downloading speed;
* Allow users to save video/audio to SD card on Android.
Download Baby Shark video to your Android devices using VidPaw App by the following step guide below.
STEP 1.
Install VidPaw App and launch it.
STEP 2.
You can type "Baby Shark" in the search bar to search the target Baby Shark video.
STEP 3.
Tap the icon of "Download" to initialize the video.
STEP 4.
Choose the video format as well as quality, and click "Download" to download this Baby Shark video to your Android device.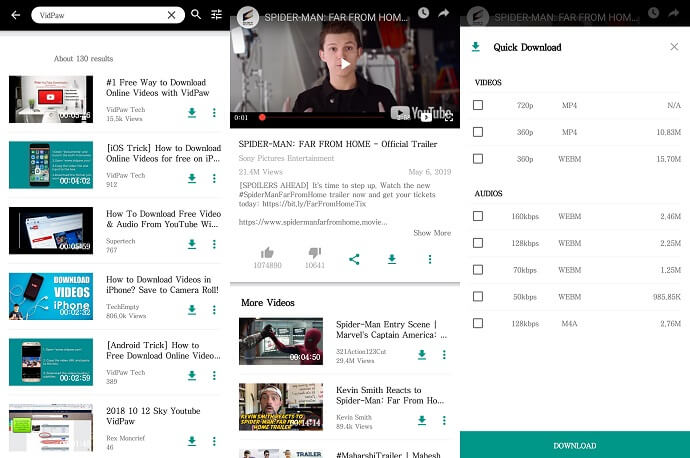 Part 3. [Small Trick] Download Baby Shark from YouTube with One-shot
STEP 1. Head to the YouTube page containing the exactly version of Baby Shark video you want to download. In the address bar, enter "paw" after "YouTube", for example, www.youtubepaw.com.
STEP 2. Press "Enter" key and redirect to the VidPaw download page.
STEP 3. Select the format and quality that you want download the Baby Shark. Hit on the button "Download" to start downloading your favorite Baby Shark YouTube video.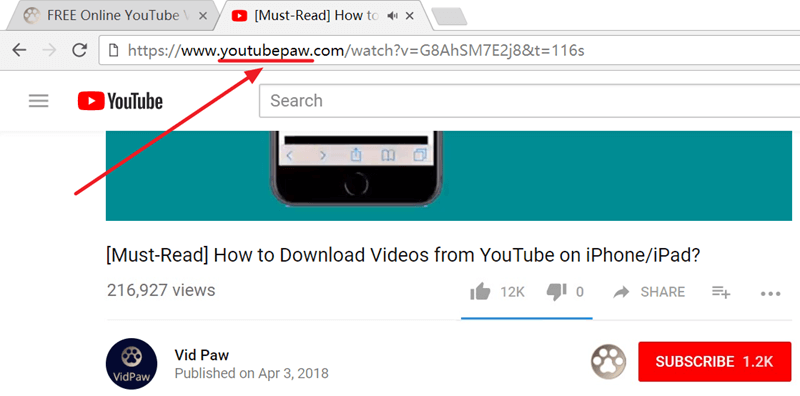 Actually, it's not just about being able to download Baby shark songs and video. VidPaw is a powerful service that allows you to find and download your favorite YouTube videos as well as music tracks quickly, easily and absolutely for free. It's an excellent YouTube downloader! Now there is no need to install different software or search for a web resource that will actually work. With VidPaw's help, you can watch any YouTube movie, TV show, sports game and even listen to music you like offline without opening the YouTube website. Just copy a video URL, select a format and click Download in VidPaw.

Interesting for You

Excellent

Thanks for your rating.