Today, when the online video streaming is occupying around the world and your daily life, DVD seems to be a less popular format to store videos. Why? The most direct reason should be that DVD playback is not convenient anymore. This has certain connection to people's life today, when convenience becomes a vital standard to evaluate the happiness of life. People just try to keep everything as simple and convenient as they could.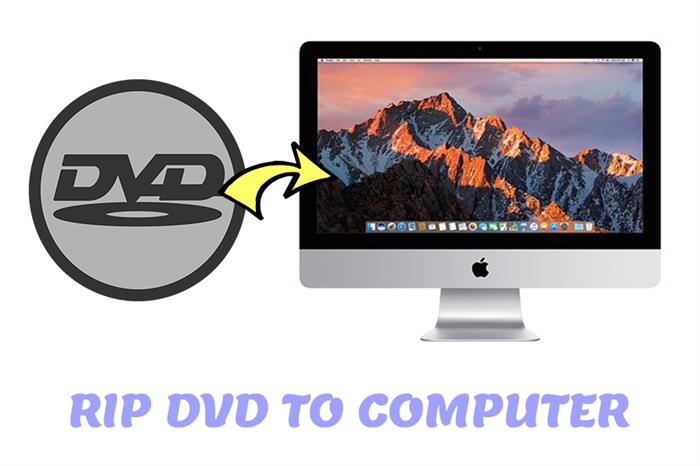 Imagine that if you need to play a DVD disc, you have to find the DVD and also the DVD drive before playing. How if you don't have a DVD drive at that moment or it is just broken unexpectedly? By comparison, if you turn the DVD video to a media format, you can keep the video on your portable device to everywhere you want. When you want to enjoy it, just give a click on the device, and that's all!
In order to bring you convenience too, this blog is provided here to guide you how to rip DVD to computer on both Windows and Mac for free. Hesitate no more and read the blog for bringing back your convenience again!
Part 1. Convert DVD to Windows Computer with VLC
The first tool that can be used to convert DVD to computer is VLC Media Player. I believe that many people are familiar with it as a media streaming application. But surprisingly, this open source media player has other hidden features that are really helpful for handling the media files. For example, the video converter equipped inside the program can help to convert video/audio to other formats.
Moreover, users can also convert DVD to common video formats as well, and thiss function is completely free of charge. So here, the tutorial illustrated below will show you how to rip DVD to computer on Windows devices.
STEP 1. Open VLC Media Player on your Windows computer. After entering the interface, go to "Media", then click "Convert/Save" option.
STEP 2. In the opened window, choose "DVD" option under "Disc" tab.
STEP 3. Then move to "Disc Device", where you need to select the DVD disc that you have inserted and want to convert to computer. After that, click the "Convert/Save" button in the lower right of the window.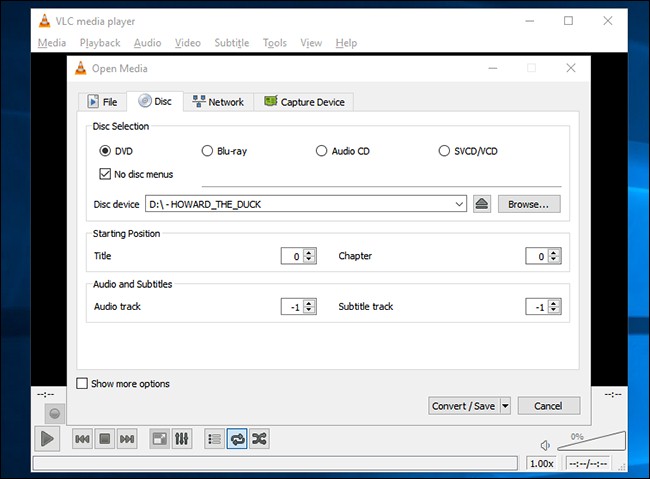 STEP 4. Now you can select an output format for the DVD video you want going to convert to. For example, MP4 is regarded as the most widely used format in the world as a video format standard, so you can select it as your output format in "Profile" section.
STEP 5. Then, you are also available to choose an output format to save the ripped video. And finally, just click "Start" and the DVD will be ripped to your computer with the selected output format.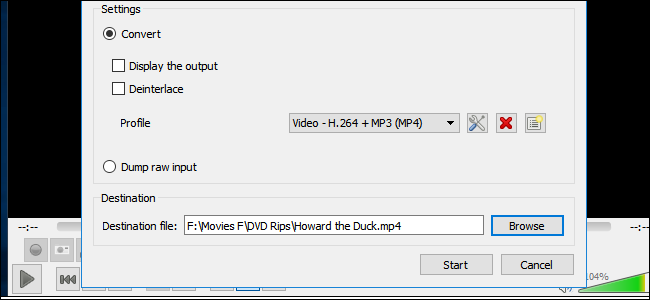 Part 2. Rip DVD to MP4 with VLC on Mac
In addition to Windows users, because VLC Media Player is a cross-platform media player, for Mac users, you can also use it to rip DVD to MP4 freely. So here, let's go to the tutorial directly to see how to convert DVD to MP4 with VLC Media Player on Mac.
STEP 1. Input and run the DVD disc you want to rip to MP4. Remember to prepare a DVD player because Mac doesn't have an internet drive. When the disc is inserted, open VLC Media Player on your Mac.
STEP 2. When VLC is launched, click on the "File" in the menu bar, then choose "Open Disc". You can also use the shortcut to go to there by pressing "Command + D" at the same time. If VLC can read the disc you are running now, load the content to VLC by clicking on "Open VIDEO_TS/BDMV folder" tab. Then click on the "Streaming/Saving" button.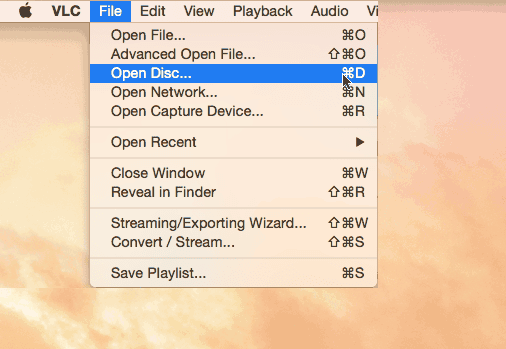 STEP 3. Now, you can click on "Browse" and choose an output folder to save the DVD videos you are going to rip. After this, go ahead to next step.
STEP 4. In this step, you should choose the output format as MP4 for ripping the DVD to. When you have done all the settings above, you can start ripping DVD to MP4 with the help of VLC on your Mac computer.
Part 3. VLC Alternative to Rip DVD to MP4 for Free on PC
Except for VLC Media Player, do you want a more professional tool that is more reliable on dealing with the DVD to MP4 ripping on PC? If your answer is yes, then this part is for you. The best VLC alternative to help rip DVD to MP4 on PC should be DVD Ripper.
DVD Ripper is an expert specialized in dealing with DVD ripping. This amazing tool allows users to easily rip DVD disc/folder/ISO to mainstream video formats such as MP4, AVI, MKV, MPG, WMV, MOV, 3GP, etc. and also audio formats like MP3, M4A, M4B, AIFF, and so on. Also, the quality of the output video/audio will be kept losslessly.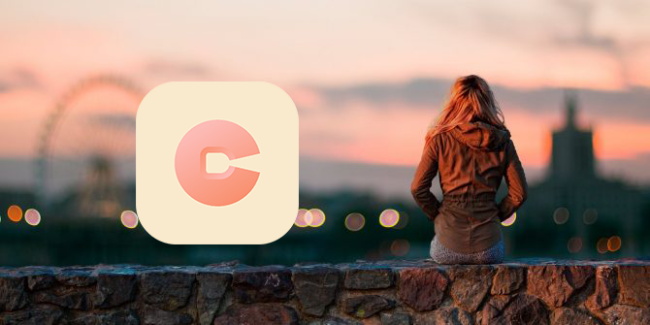 Here are other features of DVD Ripper you can pay attention to:
Easily rip DVD to supported formats for playback on different devices with the phone models provided;
High video quality such as ultra HD, 4K, 1080p, 720p are offered for saving the ripped videos;
6X faster ripping speed can be enabled to save your time;
You can edit the videos before ripping using the simple tools provided inside the program;
You are able to convert 2D videos to 3D freely with DVD Ripper.
Now, let's also go through the step-by-step guide to see how can we rip DVD to MP4 on Windows/Mac via DVD Ripper.
STEP 1. Open DVD Ripper and Load DVD in It
When you have installed DVD Ripper on your computer, launch the program and enter its interface. Remember to insert the DVD disc to the device as well. Then, in the top left corner, click "Load Disc" and choose "Load DVD Disc" option. Select your inserted disc and submit to import the content to DVD Ripper.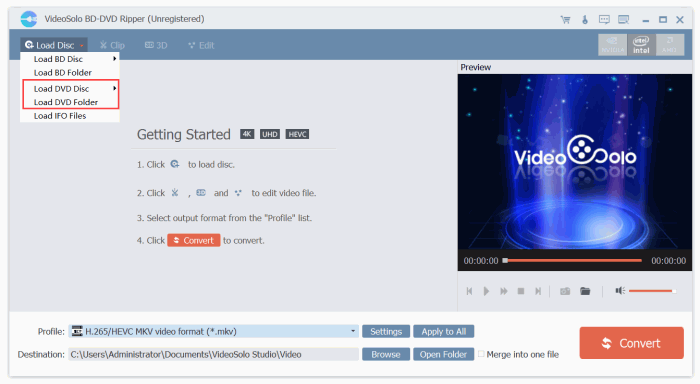 STEP 2. Edit the Video and Select Output Format
As mentioned in the above part, users can freely edit the video before ripping them. So just make full use of the editing tools provided inside DVD Ripper for adjusting the video as you need. After that, also select an output format in "Profile" under the workplace. Here you can browse the format menu and select MP4 directly.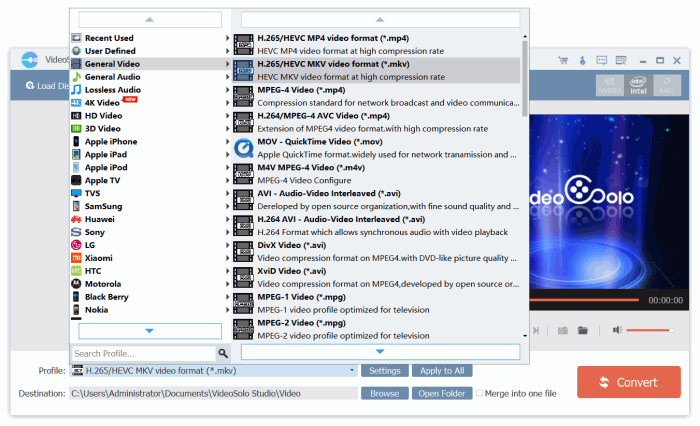 STEP 3. Rip DVD to MP4
Then, in "Destination", you can select an output folder to save the ripped video as well. When this step is also done, just hit the "Convert" button, and DVD Ripper will begin to rip the DVD content to MP4 for you. Just wait for the conversion done and you can get the video out of DVD.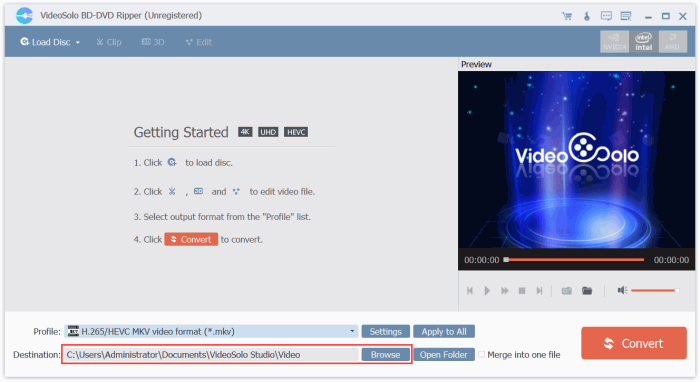 No matter which way you choose to rip DVD to computer, you can experience the fluent ripping process they bring to you. For sure, both VLC Media Player and DVD Ripper are good choices to help rip DVD. Therefore, you only need to compare them and select the most suitable one for yourself. After ripping, you can enjoy the DVD content freely!