[Solved] How to Play Blu-ray Movies on Xbox One
With advanced technology, we are able to download and watch videos or movies with higher and higher quality and richer formats. The second rated and recommended format for movies is Blu-ray. What is Blu-ray? Like MP4, Blu-ray is a digital disc format to store data which is invented to replace DVD format and is able to store larger videos with high definition such as 720p, 1080p, and 2160p. In addition to storing videos like the high quality films, Blu-ray can also save video games for the PlayStation 3, PlayStation 4, and Xbox One.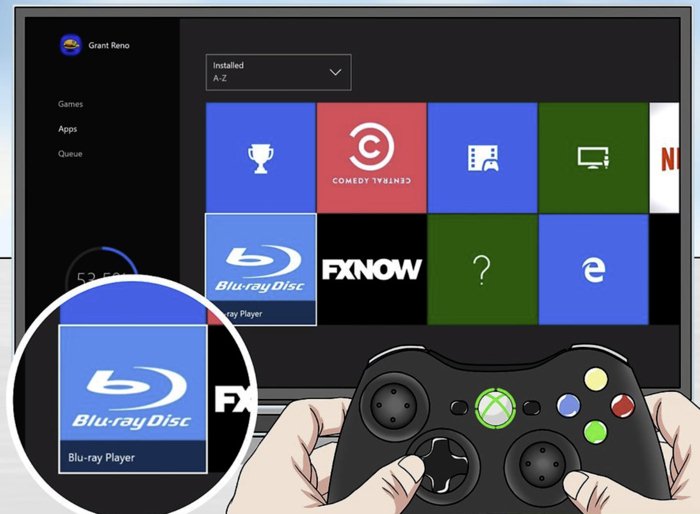 The reason why Blu-ray content is clearer than other with lower definition is that it is capable of storing data at a greater density. Blu-ray is more and more popular among movie lovers and video editors because it helps them gain more utility while "getting along with" the videos, which is their first need. But combining the movies with Xbox One may be a new option, which will be convenient for people because Xbox One can cater to their needs of watching movies and playing video games meanwhile. Now let's move on to see how to play Blu-ray movies on Xbox One!
Option 1. Directly Download and Install Blu-ray Player on Xbox One
The first feasible and efficient option is to directly download and install Blu-ray Player on Xbox One. Here we have two ways to download and install Blu-ray Player app, which are directly installing Blu-ray Player app from Xbox Home and using a disc with the information of Blu-ray Player app to help install. You can see the detailed guidance below.
Way 1. Xbox Home Helps You
STEP 1. Please open Xbox One and press the Xbox button in the centre of the remote controller, which will guide you to the home screen. Then please press to select Store from the left menu.
STEP 2. After you enter the store, please click on Search on the top of the screen and you will see a search bar. Now use your controller to scroll left and right for typing "blu-ray" in the search bar. Subsequently, please choose Search on the bottom right corner.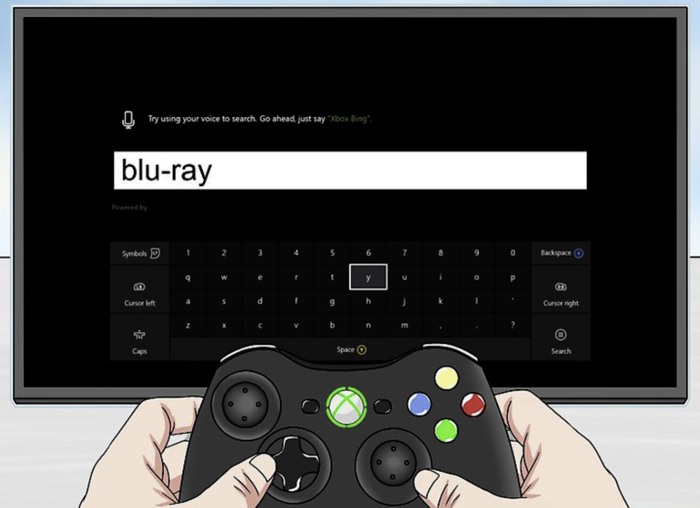 STEP 3. Next, Xbox One will automatically generate a list of applications for you. Please select Blu-ray Player from the list, which has a blue picture with the Blu-ray logo. Then Xbox One will continue to lead you to a new interface, on which you can see the option to submit to install.
Step 4. Please click on Install. After you get Blu-ray Player on your Xbox One, you can find the app on the Home screen or under My games & apps, the you can play Blu-ray on Xbox One whenever you want.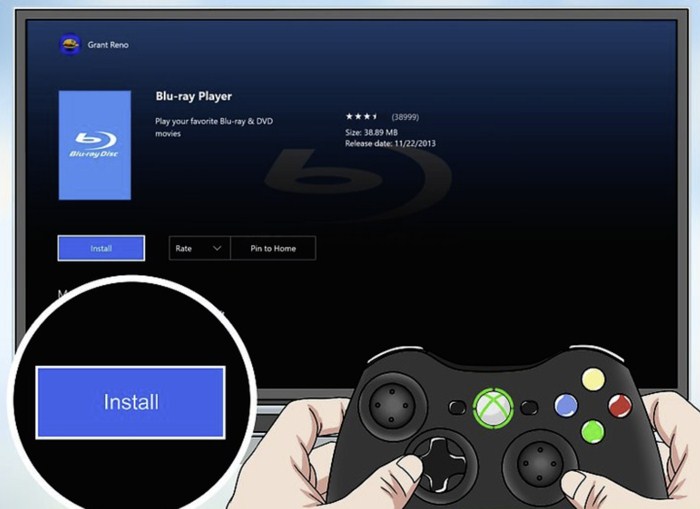 Way 2. A Disc Also Works
STEP 1. Please prepare a disc with the data of the Blu-ray Player app. Then plug in the disc to Xbox One. Subsequently, Blu-ray Player app will appear on your Xbox One. But note here, it is not installed on your Xbox One yet.
STEP 2. Please click on Blu-ray Player app when it appears on the screen of your Xbox One. Then Xbox One will intellectually lead you to the install page of Blu-ray Player app. Please tap Install as you will do in the first way. Then Xbox One will help you install the app.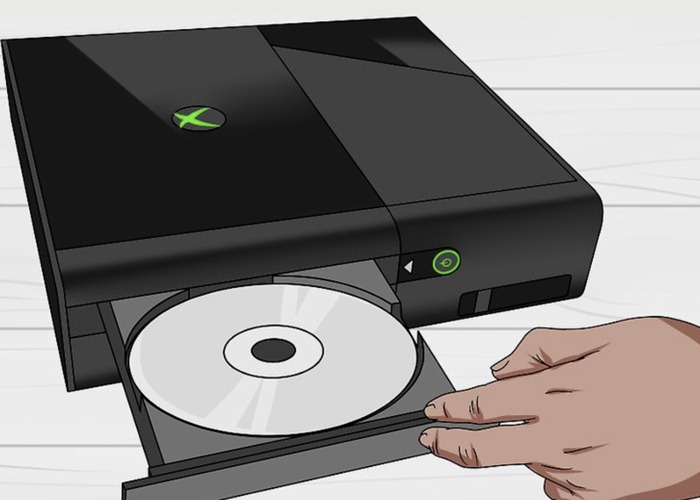 STEP 3. After your disc stop reacting, you will know that you have finished installing Blu-ray Player app. Similarly, you should find it on the Home screen or under My games & apps.
These are the complete instruction of downloading and installing Blu-ray Player app directly on Xbox One or by using a disc. However, downloading and installing is not the whole part of getting the best watching experience provided by the high quality Blu-ray content. Before watching, you need to customize some settings which will be complex and cost you a lot of time.
We all know time is money. Here I would like to help you save time by applying Blu-ray ripper, which can help you to rip and save the Blu-ray movies in common media formats. Let's approach the magic!
Option 2. Import Blu-ray Movies to Xbox One Via USB
The magic requires us first to download and install a powerful assistant, Blu-ray Ripper, to help us complete the whole process. Blu-ray Ripper is an amazing Blu-ray converter which can help users rip any Blu-ray videos and convert them to files in various qualities such as 720p, 1080p, and 4K with various popular formats like MP4, MOV, AVI, MKV, etc. What is ripped by Blu-ray Ripper will be lossless compression, which will provide you optimal experience.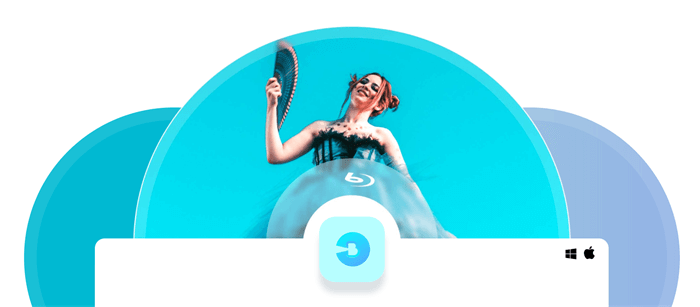 Additionally, you can directly customize the parameter settings for the outputted videos if you want to make the ripped Blu-ray content more advanced. Besides, there are more free editing tools provided in Blu-ray Ripper that you can use. For example, you can crop the video or add the watermark or subtitles for the video; adjust brightness and contrast of the video.
Most importantly, what makes Blu-ray Ripper stand out is its acceleration function. The registered version even offers NVIDIA GPU Acceleration, Intel App Acceleration, and AMD APP Acceleration, which allows you to get a speedy Blu-ray ripping and converting process up to 6 times faster than unaccelerated process.

Now are you ready to learn the new technology? Scroll down to read the guidance now!
STEP 1. Download and Install Blu-ray Ripper
Please open a new web page in your browser and go to the official site of Blu-ray Ripper. Once the official product page is opened, you can see a Download options, provided both free and free trial versions. Please choose one click on it. I recommend you to first try the free trial. If you appreciate some functions of Blu-ray Ripper, you can purchase registered version in the future.
STEP 2. Load Blu-ray Disc/Folder
Now please insert your Blu-ray disc to the computer and open Blu-ray Ripper. After you open Blu-ray Ripper, please select Load Disc >> Load BD Disc from the top of the screen. Then you can drag your Blu-ray movie that you would like to rip to Blu-ray Ripper and start the next step.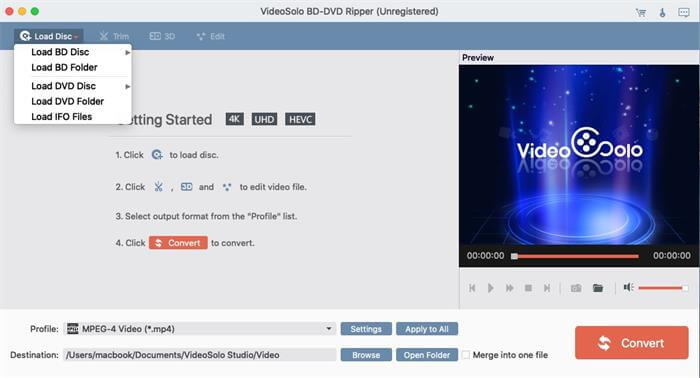 STEP 3. Edit the Blu-ray Movie
Subsequently, you are free to edit your selected Blu-ray movie. You can use the free editing tools provided by Blu-ray Ripper such as Clip, 3D, Edit, which can be easily found on the menu toolbar. Here you can adjust the brightness of the Blu-ray video or add subtitles to it. Besides, you can also make other modifications to the movie.
STEP 4. Choose An Output Format
As mentioned, Blu-ray Ripper offers 300+ different output formats for users to free select. Now please navigate to Profile in the bottom of the interface and choose one format from the drop-down list. In the list, you can find many popular options such as MP4. Choose any of the format you like in your preference.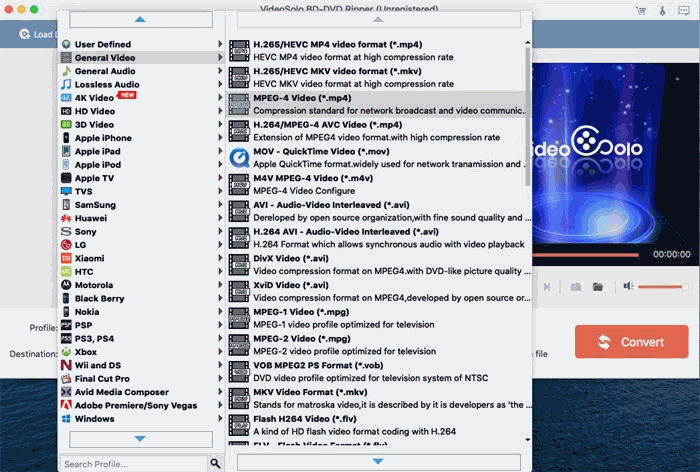 STEP 5. Convert the Blu-ray Movie to USB
After you finish all the settings above, you start to rip and convert the Blu-ray movie to your USB. Go to Destination under Profile and select the output path to be your inserted USB. Next, you can start converting the Blu-ray movie by tapping Convert in the bottom right corner.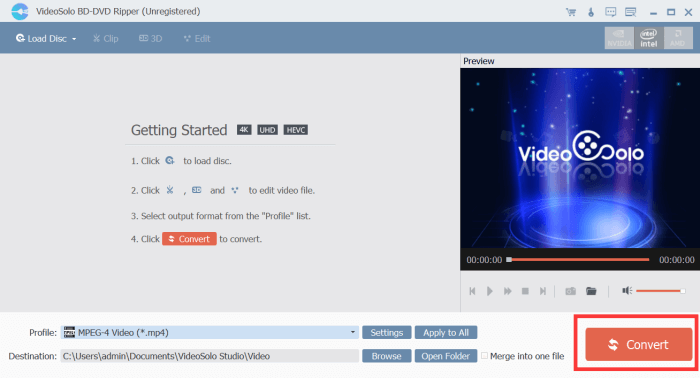 STEP 6. Play the Blu-ray Movie on Xbox One
The final step is to plug in your USB and transfer the Blu-ray movie to Xbox One for playback. Then just enjoy the high quality Blu-ray movie freely on your Xbox One without any limitation!
Up to now, you know the means to play Blu-ray movie on Xbox One. Choosing Blu-ray Ripper can save much time to rip and convert the movie from Blu-ray Disc or Folder to common formats, so that the playback can be more convenient. Therefore, if you want to get the movie free from Blu-ray Disc and Folder, Blu-ray Ripper will be your best choice!
Excellent

Thanks for your rating.