[Review] Domestic Box Office Set A Record High in 2018 with These Hot Movies
According to the record, the domestic box office once set a record high of $11.382 billion in 2016. After two years, at the end of 2018, it is good news that the record was broken at $11.383 billion. Many people have noticed that, in 2018, many popular movies have started a caze around the world. So in this post, we list the best movies released in 2018, which received good response from audiences.
Domestic Box Office Set A Record High in 2018 with These Hot Movies
1. Black Panther
Marvel selected to begin its 2018 with Black Panther, and it created a really good start, causing Marvel fans to have a high expectation towards Marvel movies in the following 2018. We have to admit that Black Panther is a really good movie since it shows a different side of Marvel movies series, with some similarities existing. The place where Black Panther comes from is created as an original but high-tech country, with palace intrigue. The movie contains fantasy action mayhem and subversive political critique.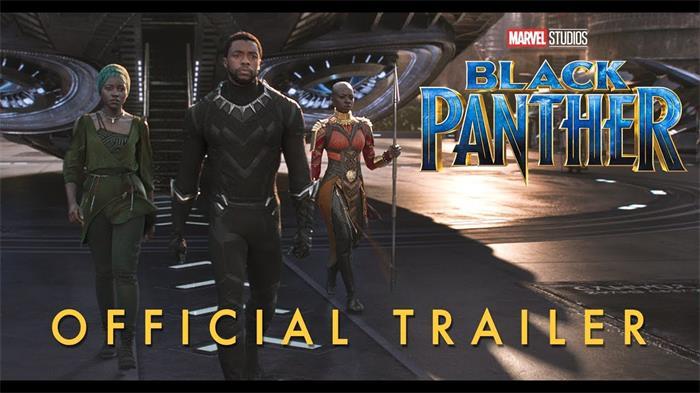 2. Avengers: Infinity War
If you are a Marvel movie fan, you must know that Marvel has set several hints for Avengers: Infinity War in its former released movie such as Thor: Ragnarok and Spider-Man: Homecoming. This can explain why people have such a high expectation towards the release of Avengers: Infinity War. Infinity War's attempts to make us cry for deaths by encouraging viewer's cynicism and trains us to care less once Marvel starts killing people off for real. Anyway, Avengers: Infinity War has broken numerous box office records and became the highest-grossing movie of 2018. This is the power of the Avengers!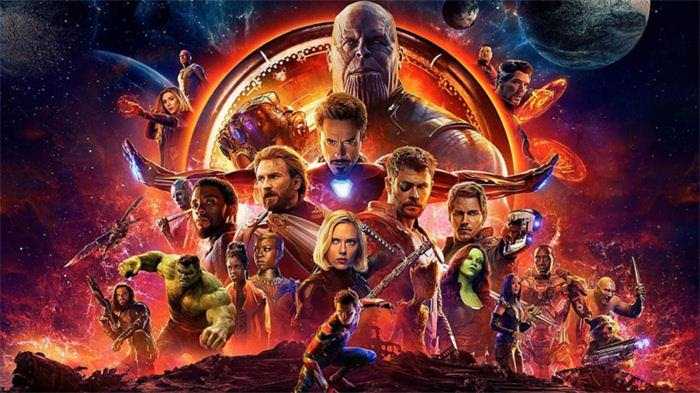 3. Incredibles 2
Incredibles 2 is a sequel to The Incredibles (2014), but it was released following The Incredibles after 14 years! Therefore, for those who love the characters in The Incredibles, they would look much forward to this movie until its release. Incredibles 2 brings both tears and laughter to audiences, and it is suitable for people at all ages to watch. The movie gained more than $1.2 billion gross worldwide. During the opening weekend, it made $182.7 million, setting a record high for the best debut as an animated movie.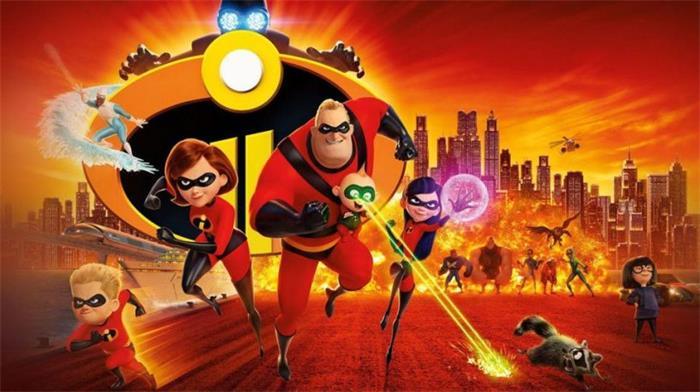 4. Ant-Man and the Wasp
Ant-Man and the Wasp is a sequel to Ant-Man, taking place between Captain America: Civil War and Avengers: Infinity War. Comparing to other superhero action movies, Ant-Man and the Wasp has less intense and violent, more levity and humor, making it suitable for both children and adults to watch. Ant-Man and the Wasp also mark the first time that its title includes the name of a female superhero among all Marvel Movies. You can also notice that the end of this movie sets a response to Infinity War, which makes the Marvel universe more completed. This movie grossed over $622 million worldwide, largely drove the domestic box office record.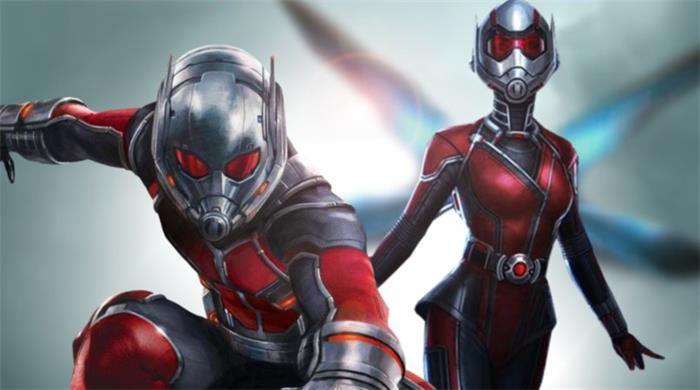 5. Solo: A Star Wars Story
Solo: A Star Wars Story caused a discussion this year. In the eyes of many, Solo was not so successful comparing to other Star Wars movies. The slow down of Star Wars's main storyline made people put much attention and expectation on Solo. But the absence of creativity and vision, letting Solo fail to reach a very high level. However, although Solo was considered as a box office "bomb" (it earned $213.8 million domestic and $392.9 million worldwide), which is the lowest-grossing movie in Star Wars series, it still ranked the ninth highest-grossing movie domestically in 2018.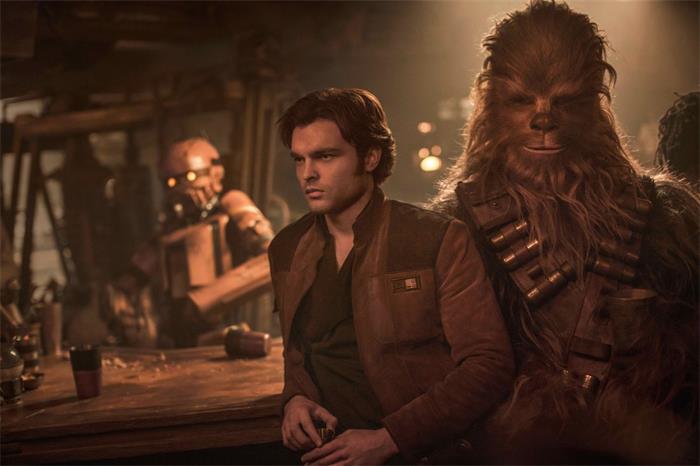 6. Jurassic World: Fallen Kingdom
Jurassic World: Fallen Kingdom follows the storyline of Jurassic World (2015), which happens three years after the damage of Jurassic theme park. The movie forms the nervous and hair-trigger atmosphere, shaping the atrocious image of the bad dinosaur, as well as some human beings. Jurassic World: Fallen Kingdom received many praises from the public, saying that the performances of the actors are a highlight. The dark moments in the movie is also perfectly created. The movie became the third Jurassic movie which received over billion dollar with over $1.3 billion worldwide, and it is also the third-highest-grossing movie of 2018.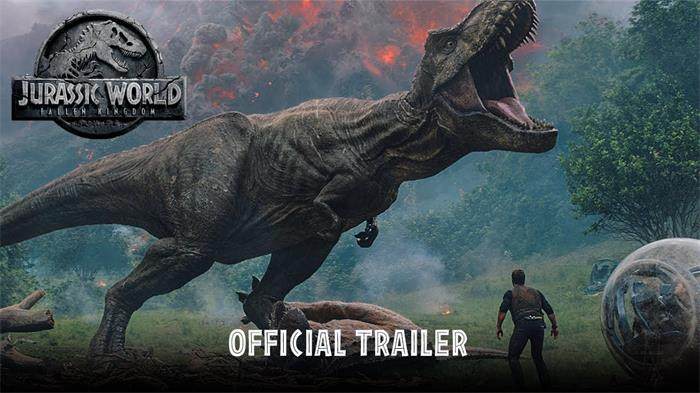 7. Deadpool 2
As Deadpool (2016) does, Deadpool 2 is also designed with humor, wonderful acting of actors, comprehensive storyline, and exciting action sequences. However, because the movie targets much at older audiences, and you will hear some dirty words often. So it would be better to accompany with your children while they are watching. Despite this, Deadpool 2 also promotes teamwork, collaboration, empathy, and believing people, being a kind person. Deadpool 2 gained more than $741 million gross worldwide and became the seventh highest-grossing movie of 2018.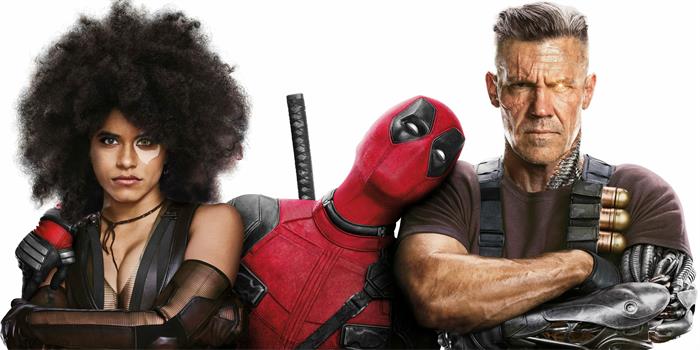 8. Crazy Rich Asians
Crazy Rich Asians can be regarded as the most successful and popular romantic movie of 2018. This movie will enable you to love romantic comedies again - its humor, interesting but a touched story, and the performances of all actors are all the elements that make it stand out. It is also said that Crazy Rich Asians will end up on the best romantic comedies in history list for it is not actually about how to get the guy and care nothing - Rachel proves how to own the greatest love by loving yourself as well as your parents.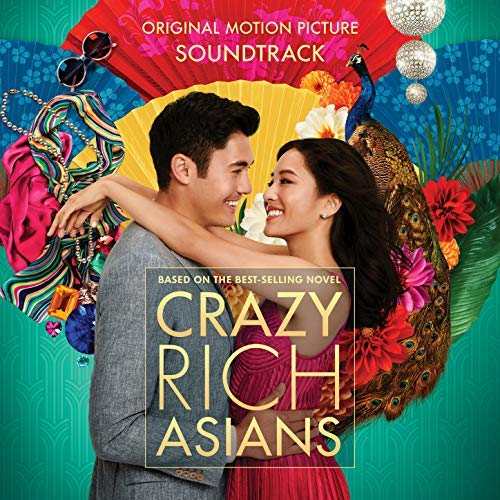 9. A Star Is Born
Bradley Cooper and Lady Gaga integrated their musical talents to form the raw and passionate tale of Jack and Ally in A Star Is Born. In the movie, these two artistic souls come along together and start their stories on stage and in life. A Star Is Born paints an iconic love story that can touch most people's heart - Cooper plays the experienced musician Jackson Maine, who finds himself falling in love with the struggling artist, Ally, who has given up on her dream to become a successful and famous singer. Until Ally meets Jack, Jack immediately sees her natural talent.
10. Fantastic Beasts: The Crimes of Grindelwald
The second movie of Fantastic Beasts, The Crimes of Grindelwald follows up with the storyline of the last movie Where to Find Them. The unresolved mysteries and a sense of nervous as well as disquieting atmosphere make the movie sort out. It's also a surprise that in The Crimes of Grindelwald, the Hogwarts appeared, which is from the universe that we've already know and love. This movie came as a Christmas gift that is worth watching. Fantastic Beasts: The Crimes of Grindelwald grossed more than $628 million worldwide and helped to boost the domestic box office at the end of 2018.
People spend certain money on watching fantastic movies throughout a year, so they would choose those movies that deserve paying money for. These 10 movies are the best ones that greatly drive the domestic box office of 2018 and even help to set a record high since 2016. As in the following 2019, there will be more awesome movies released, and even some have released a trailer already, such as Avengers: Endgame, Captain Marvel. So let's look forward to watching more wonderful movies in 2019!
Excellent

Thanks for your rating.