[Free Solution] How to Edit Videos on Windows/Mac for Free
Videos become an essential part in our lives. You would get in touch with videos in many situations, no matter you are at work, at school, or having some entertainment for enjoying a relaxing moment. For video creators as well as editors, how to make the videos attractive is also a difficult work. Except for having creative idea, you also need to be familiar with the video editing tools, knowing how to use them for creating some amazing effects to the videos, and edit them to be a better one.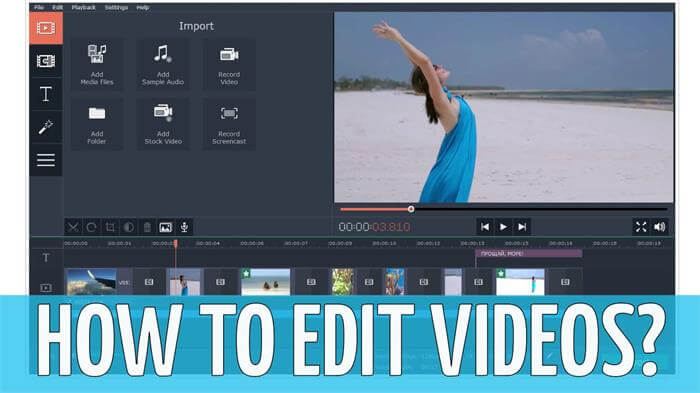 Set for these people who need to edit videos, this blog will offer three ways to edit videos on Windows and Mac. Actually, there are hidden video editing platforms provided for both Windows and Mac, but not so many people know about them. Also, another outstanding video editors would also be recommended for you to edit videos to make them better. Now start the reading below.
Part 1. Use the Hidden Feature on Windows 10 to Freely Edit Videos
On Windows 10, there actually exists a hidden feature that people can make use of to edit their videos freely. This tool offers some basic video editing tools, which is more suitable for beginners to use for editing videos. Or when you need to do the video editing work urgently but have not download an advanced program yet, this tool is completely prepared for using. So in the following, I will show you how to use the hidden video editor on Windows 10 to edit videos easily and freely.
STEP 1. Firstly, you need to transfer the video that you want to edit to your Windows 10 device from other devices like a USB, DVD, mobile phone, tablet, etc. After getting the video to the device, access it and give it a right click. In the menu, go to "Open with" and choose to open the video in "Photos".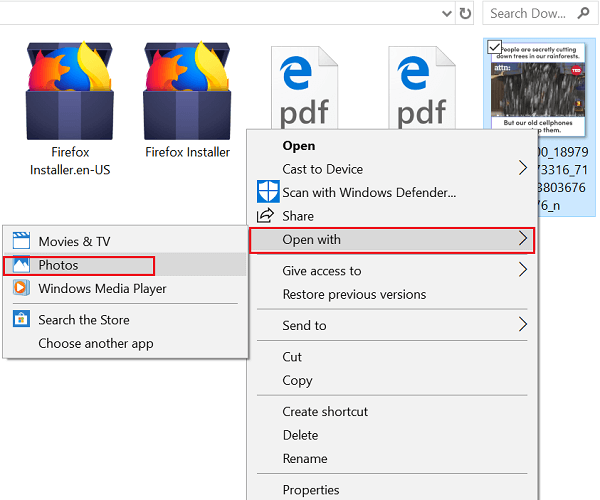 STEP 2. After the video is opened in Photos, hit the "Edit & Create" option on the toolbar and a list of video editing tools will be presented to you. You can trim the video, add slow mode, draw something in the video, create text, or add SD effects. Just edit the video to make it fill with your personality!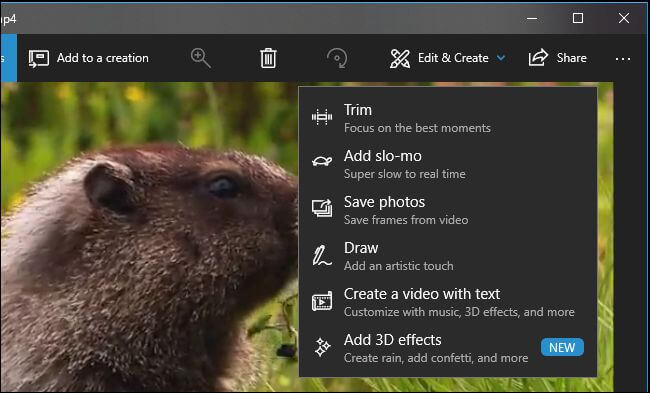 STEP 3. After doing the editions to the video as you like, finally, just click "Export or Share" icon to save the video project as a local file. You can also choose to add the edited video to the cloud for storing online. As you submit saving the video, Photos will show you the exact location of it. Then you can directly go to the folder and view the video you have edited just now.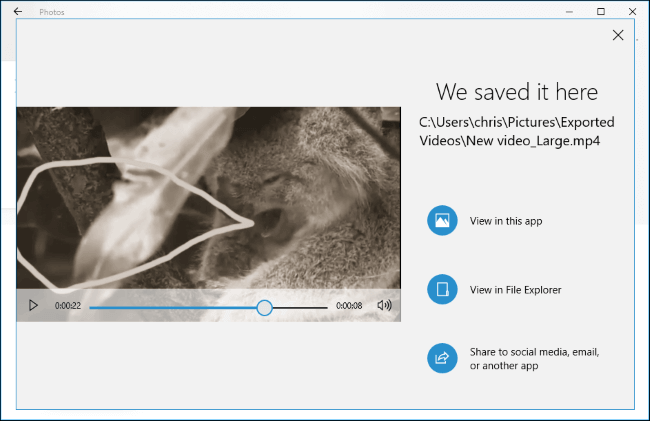 Part 2. How to Edit Videos on Mac for Free
Not only Windows, but also Mac has the hidden video editing feature that is freely provided for every Mac user to use. With this feature, people have no need to download an extra editing tool occupying the storage of your Mac. This tool is iMovie, one of the most popular built-in video editors on Mac. Not even the beginners, there are also many experts of video editing would use this tool to improve their videos. Let's have a look at how to go to edit videos on Mac with this free editor now.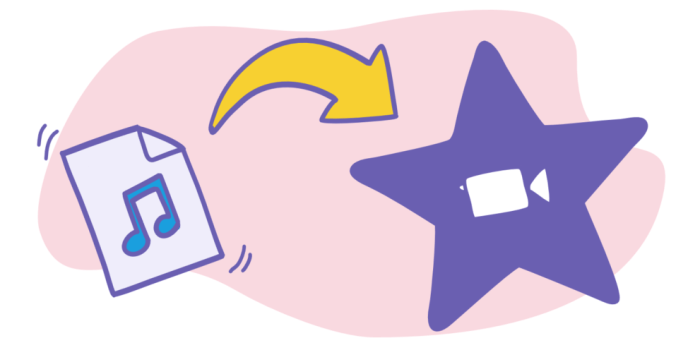 STEP 1. Firstly, like you do on Windows, you need to get the videos transferred to Mac. Then find it on the computer and click it for once. Then on the tool bar on top of the interface, click "File > Open With". After clicking on this option, a menu would pop up, and in the program list, please choose iMovie.
STEP 2. When iMovie app is launched, you will see your video is added in it and prepared for you to do some editing works. In the workplace, there are various editing tools you can use to prompt your video.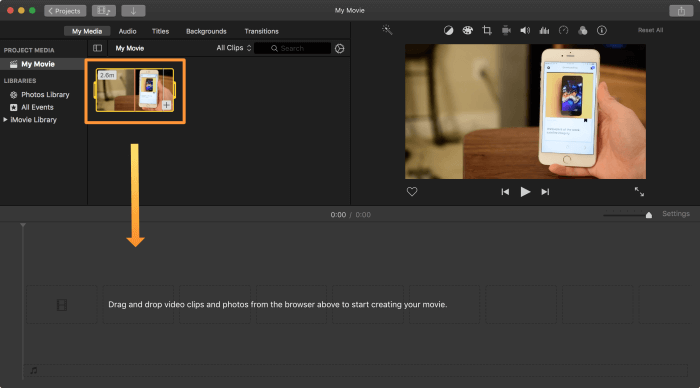 STEP 3. Finally, after going through all kinds of editing and make the perfect one as you like, now you can save the video to Mac. Click on the share icon in the top-right corner of iMovie, then check whether you have made the appropriate settings. After that, click "Next..." for creating a name for the edited video, select an output folder to store, and finally submit "Save".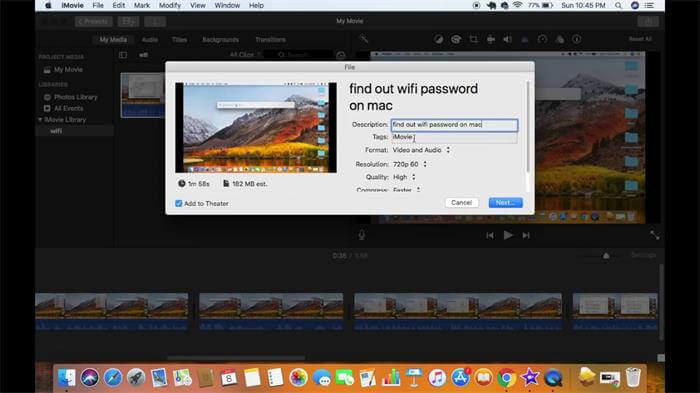 Part 3. Use A Third-party Program to Edit Videos on Windows/Mac
If you consider that these two ways for editing videos on Windows and Mac can not suit your needs, for example, the tools in Photos of Windows is too few and fail to meet some users' needs, while iMovie on Mac would be a little bit difficult to use for beginners because some of the effects are hard to handle. So to integrate the advantages and disadvantages of both tools, we would like to offer another third-party program, that has more professional video editing tools, but rather simple using steps, to you. That is EditMyVid.
EditMyVid has been chosen by many users, not only the beginners, but also many professional video editors. It offers a rich library, storing many video features that you can add to create or edit an awesome video. Making an enhancement among the video to make it outstanding is just an easy case for EditMyVid. It can even help removing the background noise, and support 4K video editing, to output your video losslessly.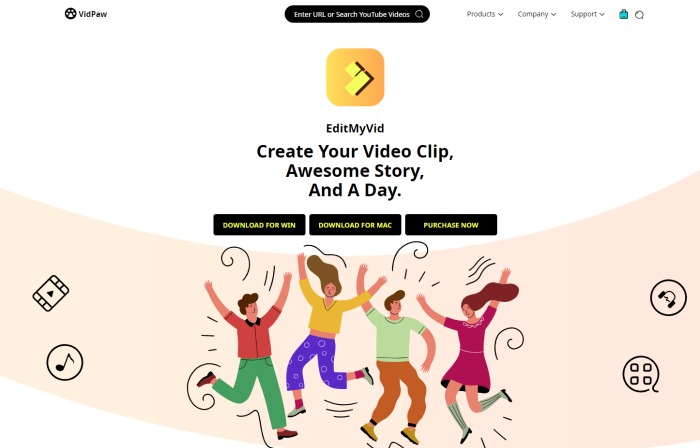 EditMyVid is available on both Windows and Mac, so you can have this amazing tool no matter which platform you are using currently. Both free and paid versions are available, so just choose the one you want and install for editing videos immediately.
Let's see the simple introduction of the usage of EditMyVid here.
STEP 1. Install EditMyVid on Win/Mac
At first, you need to download and install EditMyVid on your computer. The official program can be accessed on VidPaw official website. Navigate there and choose to download the right version on your device.
STEP 2. Import Video to EditMyVid
To import the video you want to edit to EditMyVid dashboard, you have to make sure that the video format is supported. Ensuring that EditMyVid supports your video, there are three ways you can use to import the video to the program.
1. In EditMyVid interface, click "File" on the toolbar and hit "Import Media", there are four options you can choose to add the files. You can add the media files one-by-one, the whole media folder. Also, adding media from a camera or phone, or importing it with Instant Cutter Tool, are all available.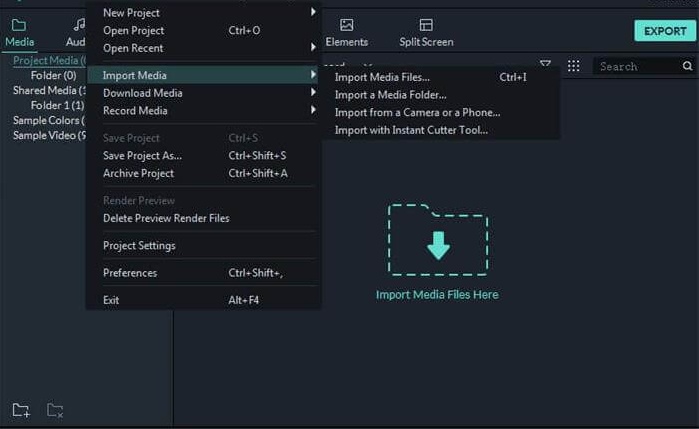 2. As you enter the interface of EditMyVid, you will notice a large file folder icon set in the workplace area. Click on the icon and it will trigger a pop up window to ask to select a media file from your computer.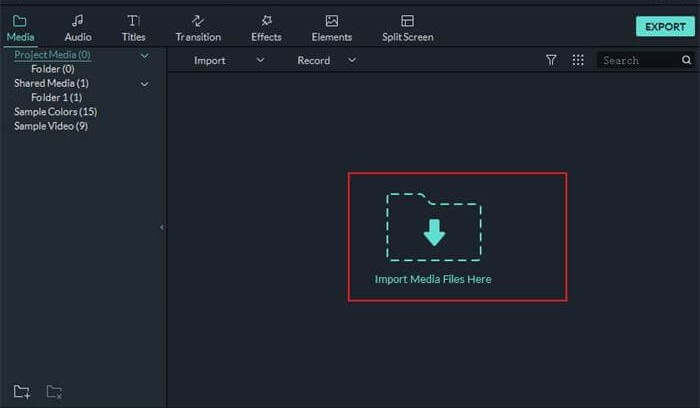 3. Instead, you can also directly drag and drop the media files to the Media Library in EditMyVid. Then the videos can be easily added.
STEP 3. Edit the Video in EditMyVid
After adding the video to EditMyVid, you can start to edit it according to your need. The toolbox is set in the interface. Just choose the section you want to edit, and use the effects provided by EditMyVid.
STEP 4. Save the Edited Video
If you have finished editing the video, now you are in the final step - to save the video to your computer. You only need to click on the "EXPORT" button in the top-right corner of the interface in EditMyVid. Then a window will show up and allow you to choose format, location, and other settings before saving the video. Finish all the choices and give a right click on the "EXPORT" button to get the edited video.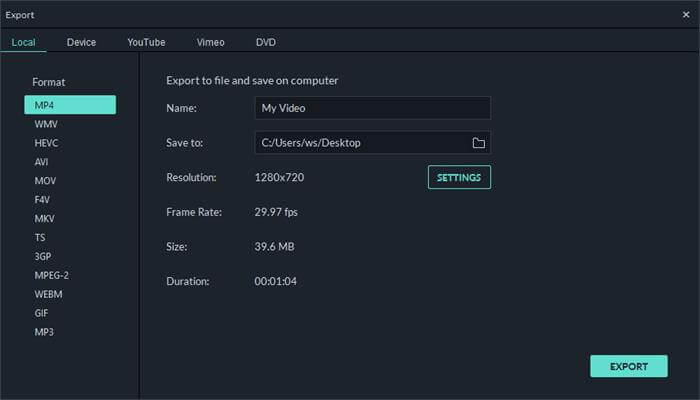 I have introduced the free and professional ways for you to edit videos on both Windows and Mac. If you feel troublesome to download an extra program, you can use the built-in feature on Windows or Mac to edit your videos easily. If you need another program, EditMyVid is totally what you need. Give it a try now.
Excellent

Thanks for your rating.