Once Soundtrack Download - Free Stream Once (2007) OST Playlist
Once is a moving and romantic musical movie that even those who are allergic to musicals can be won over by it. Produced with a tight budget of only $160,000, Once turned out to be an unexpected culture phenomenon. The movie was first released on cinema in Ireland on March 23rd, 2007, and had grossed nearly $9.5 million in North America and over $20 million worldwide.
Once's soundtrack contains many brilliant songs that you want to download for offline playback. The soundtrack received several awards because of its sweet and moving music. The popular and touching song "Falling Slowly" won the 2008 Academy Award for Best Original Song, and the soundtrack received a Grammy Award nomination.
In this article, we offer you download links of the complete Once soundtrack. In addition, you can know some interesting anecdotes about the making of Once. Besides, if you want to download your favorite clips from the movie, there is a simple solution to help you out.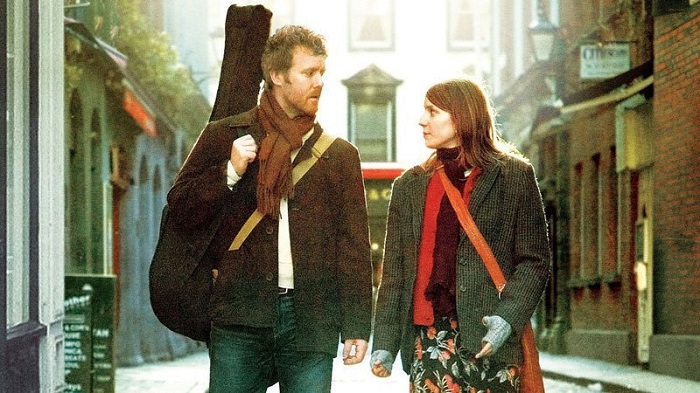 Part 1. Complete List of Once Soundtrack Songs (With Download Links)
The following playlist contains two additional unreleased Van Morrison covers: Hansard's "And the Healing Has Begun", and Hansard and Irglová's "Into the Mystic" which are included in a collector's edition of the Once soundtrack.
You can the download icon to download your favorite song from the Once soundtrack.
Glen Hansard and Markéta Irglová

Glen Hansard and Markéta Irglová

3

Broken Hearted Hoover Fixer Sucker Guy

Glen Hansard

4

When Your Mind's Made Up

Glen Hansard and Markéta Irglová

10

Trying to Pull Myself Away

Glen Hansard

Glen Hansard and Markéta Irglová

14

And the Healing Has Begun (Van Morrison, Collector's Edition only)

Glen Hansard

15

Into the Mystic (Morrison, Collector's Edition only)

Glen Hansard and Markéta Irglová
Part 2. Everything About Once (Film)
Once tells a story about an aspiring Irish musician meets a female flower seller and develops a fast friendship. It is a movie full of romantic male and female harmonies, even if the characters' names don't mention in the movie. Audiences can be touched by the two leads' natural performances. Also, Once's soundtrack wonderfully delivers the sweet and poetic sentiments of the movie. All the elements of Once is so perfect and right that makes it a charm and unexpectedness.
You might have just seen this wonderful movie and find it really lovely. Here are some interesting things you might not known about the musical hit.
01. Once has some autobiographical elements of the director John Carney.
The idea of the story came to John Carney in 2004, when he was sitting in a café and missing his girlfriend. And he finished the outline of Once in just five minutes. It is sort of a reminiscence of John Carney's life in Dublin.
02. Cillian Murphy was originally to play the male lead.
Considering Glen Hansard gave his nature performances in Once, it's difficult to imaging any other to play the character. But actually, Once was originally envisioned as a vehicle for Cillian Murphy, the actor who plays Tomas Shelby in the hit BBC series Peaky Blinders.
03. The male lead's girlfriend is the director's girlfriend.
In a montage, there are flashback scenes of Guy and his ex-girlfriend. In real life, Guy's girlfriend was director John Carney's girlfriend.
04. After filming "Falling Slowly" for the movie, Glen Hansard joked, "and the Oscar for Best Song goes to…"
Coincidentally, the song "Falling Slowly" did win the award for Hansard and Irglova the following year. And it is really a beautiful song.
Part 3. How to Download Video Clips of the Film, Once, From YouTube
Many scenes from Once leave deep impressions on our viewers. It is likely that you wonder how to download these beautiful video clips from YouTube. Luckily, we will recommend a simple to use online video downloader to help you out.
VidPaw YouTube Converter Key Features
VidPaw YouTube Converter is a 100% Free online video and audio downloader which enables you to fast download whatever online media contents you need.
- In addition to YouTube, VidPaw supports users to download online video or audio from over 1,000 websites.
- VidPaw provides users with multiple common output formats including MP4, MP3, M4A, WEBM and etc.
- VidPaw helps users to download online video or audio in high quality. Users can easily download videos in 1080p, 720p, 480p, and audio in 320 kbps in maximum.

Here is a simple guide to download video clips from Once with VidPaw YouTube Converter.

STEP 1. Navigate to YouTube and locate your favorite video clips from Once, and then, copy its YouTube URL.

STEP 2. Access to VidPaw YouTube Converter, then paste the URL to the download bar, and hit "CONVERT".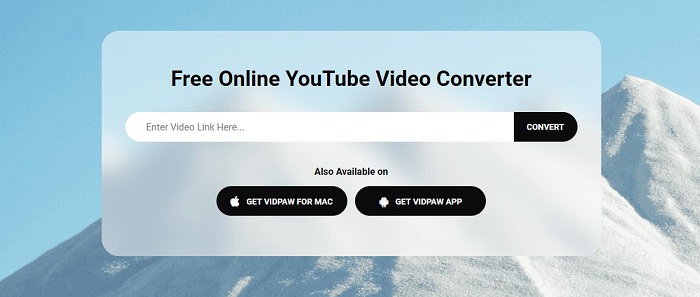 STEP 3. VidPaw start to analyze the link, and seconds later, it will automatically jump to a download page. Now select your preferred output format and quality, and click on "DOWNLOAD".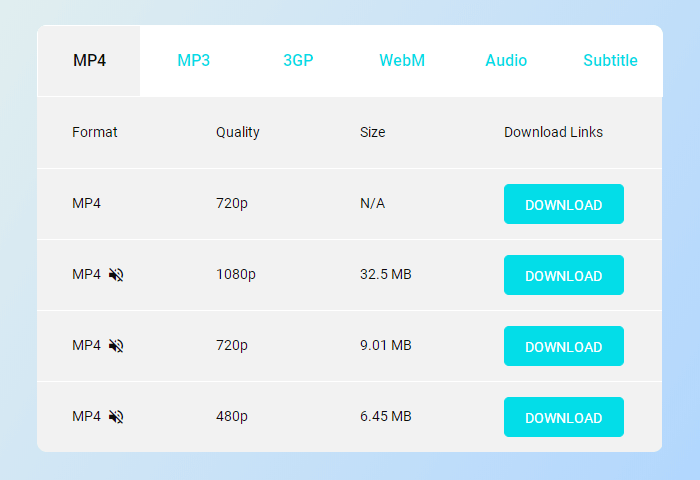 STEP 4. When the download process is over, the file will be saved on your browser's "downloads" folder.
Note:
To download YouTube video clips, you can also try this fast trick.
Change the YouTube URL by adding "paw" after "youtube", and then press the enter key, your browser will directly access to VidPaw's download page. And there provides multiple download links to meet your needs.

In the End…
Once is such a romantic movie that is touching, funny, and hard to forget. The emotion containing in Once is so real that people can never get enough of this wonderful movie. What is the moment in Once that gives you the chills? Feel free to share your opinion with us.
Topics:
Musical Movie
Movie Soundtrack
Music
Excellent

Thanks for your rating.