Best Movies 2018 - Top 12 Movies Released in 2018
It's been three quarters since 2018, during which a lot of movies have been released. Here's a brief review of the 12 outstanding movies that have been released so far in 2018. (We only listed the films officially released in the first 9 months of 2018). Now it's your time to check them through.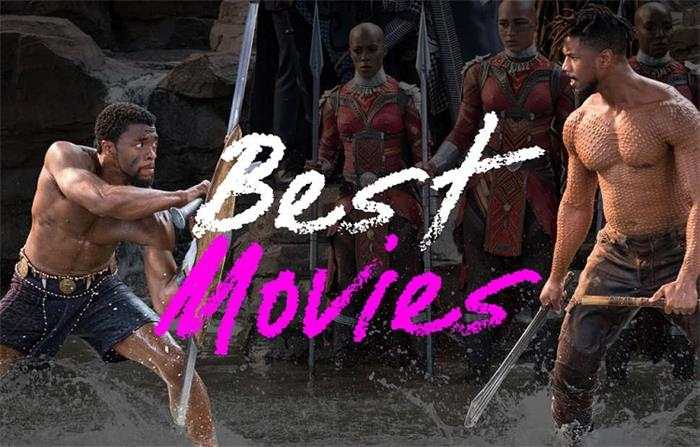 Part 1. Top 12 Movies Released in 2018
TOP 1. Annihilation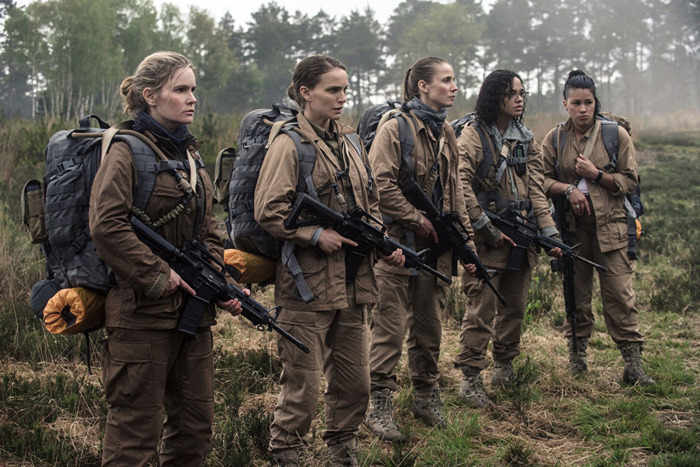 Annihilation is the best science fiction movie in years. The story describes a the character's mind-blowing trip into an inscrutable heart of darkness, which marks Alex Garland, the writer as well as director, as one of genre's most successful works. Being pretty desired to understand what has happened to her husband (Oscar Issac) while he was on his last mission, a biologist (Natalie Portman) goes on an adventure with four comrades, Jennifer Jason Leigh, Tessa Thompson, Gina Rodriguez, Tuva Novotny, into a mysterious, and rapidly growing hot zone, which is called the "Shimmer". The movie combines elements of numerous predecessors (Apocalypse Now, 2001: A Space Odyssey, Stalker, The Thing) to create something completely, frighteningly unique.
TOP 2. Black Panther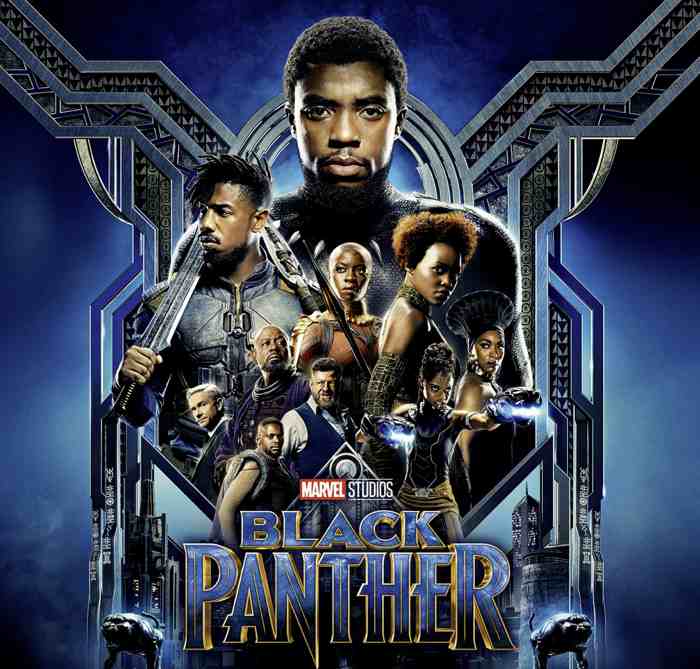 Coogler, the director of Black Panther, produces the place that Black Panther comes from to be a original but high-tech country but with palace intrigue. The movie contains fantasy action mayhem, and subversive political critique. The story tells about how T'Challa takes the place of king after his father's death and goes back to Wakanda. He encounters challenge from his brother. Through this excited Marvel movie, you can know how T'Challa arises the power of Black Panther to protect his people.
TOP 3. Isle of Dogs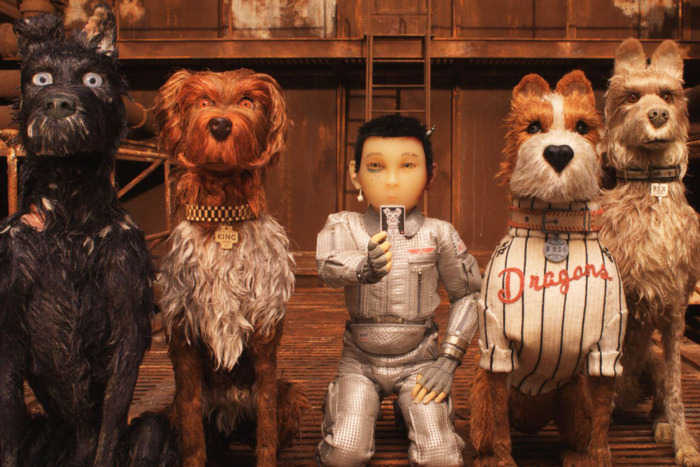 Isle of Dogs is an animated movie and it may be regarded as the most lyrically disjunctive movie ever made - nothing fits together and everything harmonizes, magically. Isle of Dogs follows 12-year-od Atari's adventure for searching for his lost dog, Spots. Since the release of the movie, it grossed over 64 million USD all around the world and received high praise for it combination of animation, story line and humor words. On the 76th Golden Globe Awards, Isle of Dogs received nominations for Best Animated Feature Film and Best Original Score.
TOP 4. Chappaquiddick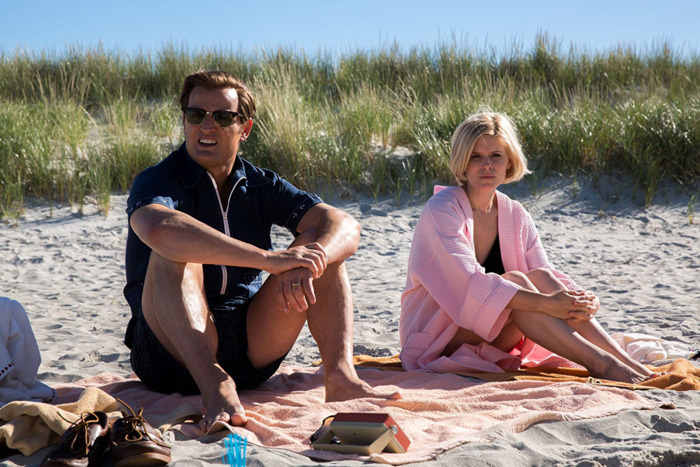 Chappaquiddick focuses on a young woman, who is surrounded by scandal and mysterious events. But one day when Ted Kennedy drove the car off a bridge and revealed in a new film that Ted Kennedy and Mary Jo Kopechne play, the event greatly changes the life of Kennedy and changes the course of presidential history. Chappaquiddick reveals the way how each character shows their insight cynical and deeply inquisitive about the morals. It trusts a roomful of entitled men to make the right decision, so that when they don't, every dimension of their thoughtlessness is felt. The story line, balanced screenplay, and Clarke's performance are highly praised by critics.
TOP 5. Double Lover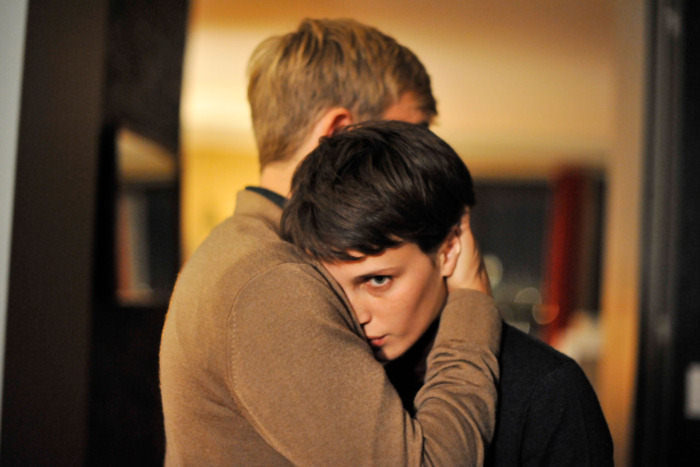 Double Lover (named L'Amant double in French) is a French erotic thriller drama movie produced for Valentine's Day. The movie is based on a novel called Lives of the Twins written by Kindred Passions. Double Lover tells the story that Chloé discovers her partner tries to cover his real identity, and that why the name of the movie is called "double" lover. Is there any crime scene that can carry more fascination for filmmakers than a twin-bearing womb? Double Lover is such a movie, which greatly represents bold new territory for twins and twin-like organisms.
TOP 6. Blockers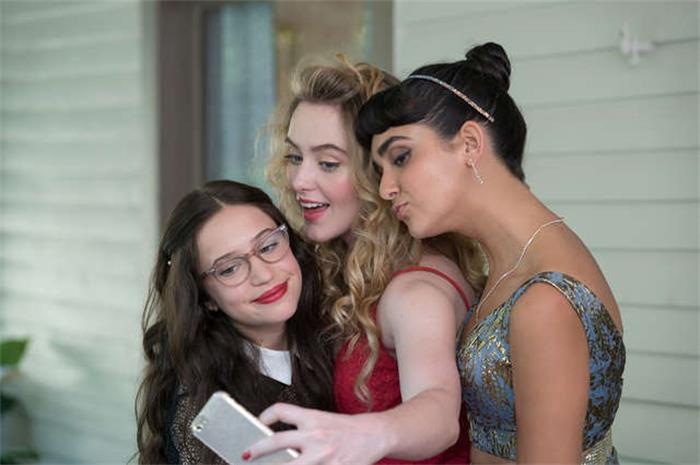 Blockers may reveal most parents' worries when their children are at the age to have a boyfriend or girlfriend. The movie mainly acts from adult's perspective, by telling three pairs of parents who try to stop their daughters from losing virginity on prom night. The plots of Blockers determines it a humor movies. Like American Pie and Superbad before it, the script mixes sentimental emotional beats with the requisite gross-out set-pieces, like a scene where Cena drops his pants and butt-chugs beer as a crowd hollers in encouragement.
TOP 7. Eighth Grade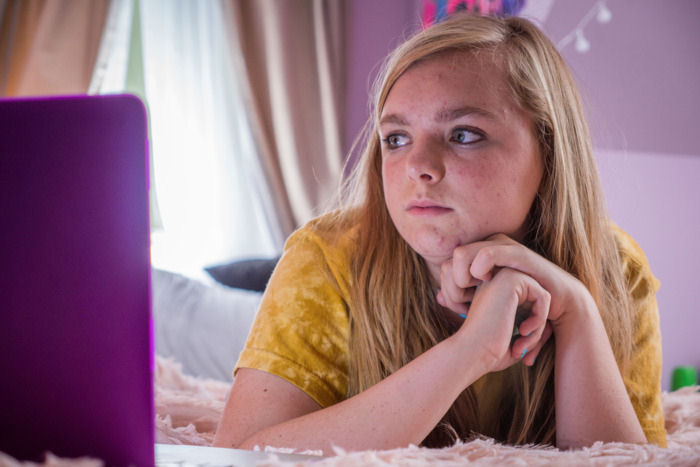 Eight Grade describes a teenager girl, Kayla, who tries to survive the last week when she is in titular school year. This movie greatly expresses what teenagers are facing nowadays - depression, anxiety, who are not as carefree as adults can imagine. This also explains why todays the suicide has a higher rate among teenagers that it used to be. Eight Grade is a way to express these to the society from teenagers' perspective. It;s really a thought-provoking movie.
TOP 8. Paddington 2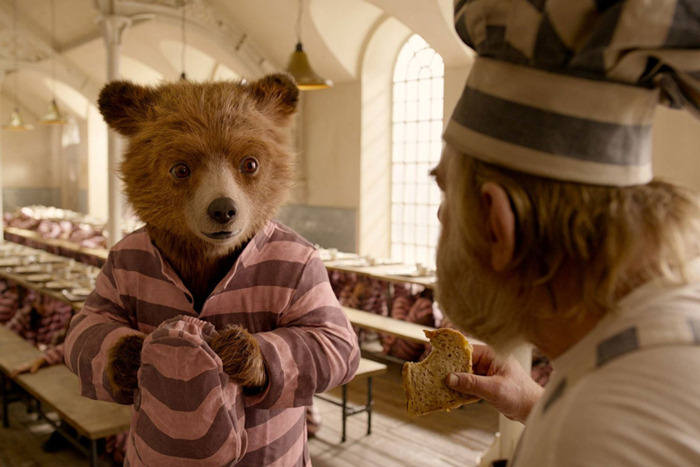 Paddington 2 is an animated comedy family movie released in 2017, following Paddington (2014). The movie focused on Paddington, a lovely and kind bear, settles and lives with Brown family in Windsor Gardens. And now it is going to be Paddington's aunt, Lucy's 100-birthday. Paddington wants to purchase a fancy pop-up book from Samuel Gruber's antique shop. But the book is stolen and unfortunately, Paddington became the crime suspect and was put in prison. Paddington 2 gains 100% approval rating on Rotten Tomatoes and is the best-rated film on the site.
TOP 9. The Death of Stalin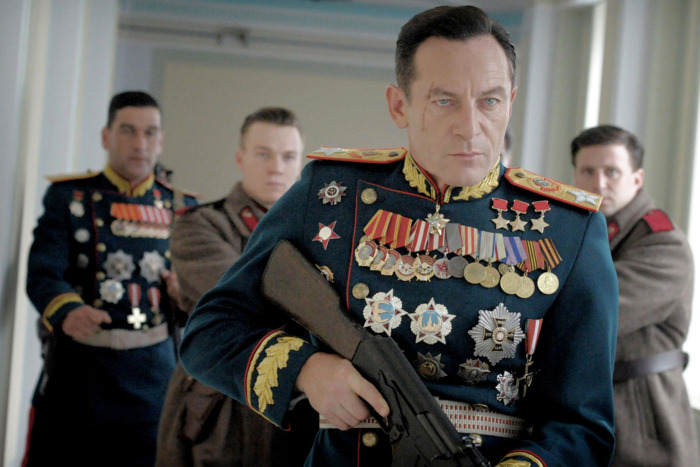 The Death of Stalin delivers the overwhelming fear that deeply inserted in everyday life. That's why people wear on their masks to face other people around them. This movie make the darkness of the society revealed before people's eyes, which is quite thought-provoking. Although The Death of Stalin arose some critisms, it also won praise for making people a choking laughs. Additionally, both the actor and character wave at the audience is also a familiar comic strategy, and that's also help The Death of Stalin successfully as a movie.
TOP 10. Leave No Trace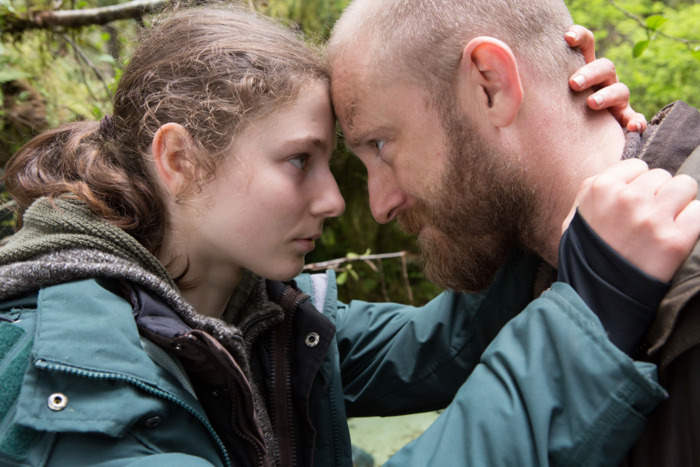 Leave No Trace is directed based on a novel named My Abandonment, written by Peter Rock, who was inspired by a story he read in the Oregonian. What likely attracted Granik (director of Leave No Trace) should be the though that a father who sees himself as his daughter's savior in a dangerous world could actually make her in danger - and that he'd continue to do so until the world (or, preferably, the daughter) severs the cord. But there isn't an instant in which Granik loses sympathy for Will or sight of what's rare and precious in this relationship.
TOP 11. Love After Love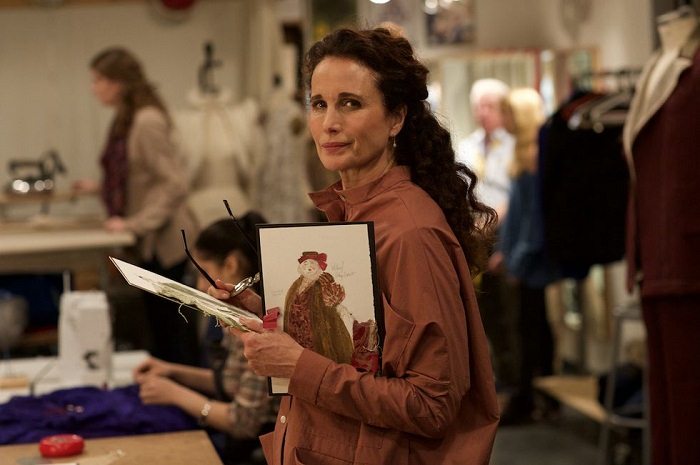 Love After Love is an American independent drama movie that is filled with hate, mostly self-hate. However, that's also the kind which tends to get projected most viciously onto others. The story focuses on how the two sons and their mother face and explore a new beginnings for the future after their father's death. As things can change when someone is gone, but Love After Love shows a different answer to this statement. They just lengthen the love after father is gone. It is a touched movie.
TOP 12. Sorry to Bother You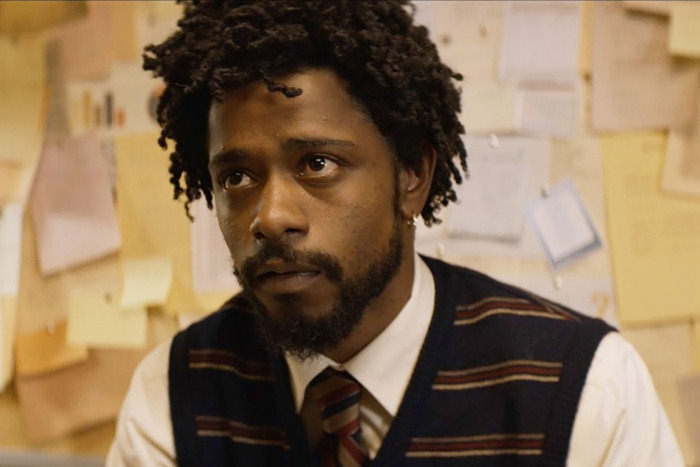 In the music he made as a member of the Oakland hip-hop group The Coup. Boots Riley, displayed a gift for tackling big, provocative ideas about politics, labor, inequality, and race with wit and nerve. It's unsurprising that Sorry to Bother You, the bracing comedy he wrote and directed about telemarketer Cassius Green (Stanfield) using his "white voice" to climb the corporate ladder, would pack a similar punch. What's perhaps surprising -- and, on a deeper level, inspiring - is that audiences are responding to the film's anti-capitalistic message and its Putney Swope-like jabs with nods of recognition and cheers of encouragement. While the surreal visual sensibility of the film recalls a string of indie hits of the 00s, particularly the freewheeling work of Sorry to Bother You is about reaching out into the world around you and shaking it up.
Part 2. Download Movies Freely with Online Video Downloader
VidPaw is a free online video downloader, supporting high-quality download service for over 1,000 video hosting sites. VidPaw is likely the fastest way to grab just about any video from the video Websites in desired formats with optional quality. Moreover the steps to use this downloader is very simple:

STEP 1. Copy and paste the video link that you want to download and paste it on the homepage of VidPaw.

STEP 2. Select the format and output quality for the movie you are going to download.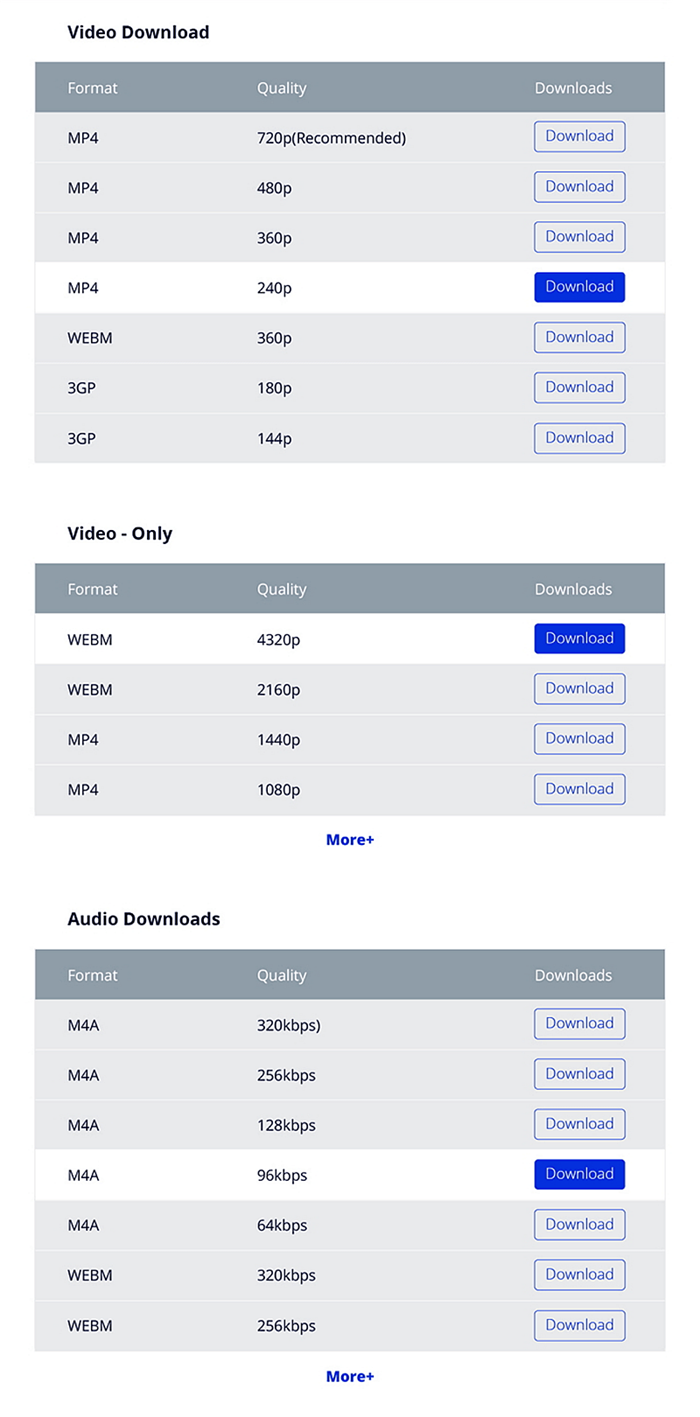 STEP 3. Click on the "Download" button and wait for it to be completed. When the download is done, you can enjoy your movies offline.
Have you missed any of these 12 awesome movies in 2018? There are many fantastic movies released this year, and there must be one you like! Discover your favorite movies of 2018 now, or you can share with us!
Excellent

Thanks for your rating.