36 years ago Steve Jobs launched the first Macintosh computer - a 17 pound iconic machine that provides word processors, graphical interfaces and a mouse. When Macintosh was launched, it was seen as Apple's last chance to break through IBM's dominance in the PC market and became a major player in the PC industry. Now Apple has become one of the world's leading PC suppliers.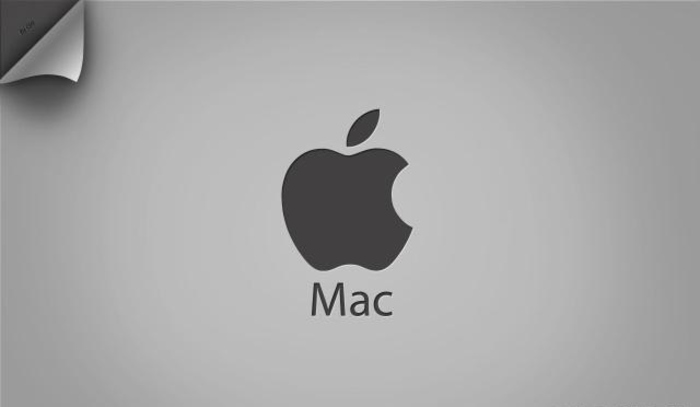 With the growth of Apple, the Mac produced by Apple is adopted so many advanced technologies, and many of its usages are different from Windows system. It can be a hassle at first, but after learning a few tricks, you'll find the macOS is quite useful and convenient. So today, some basic and helpful Mac tips would be introduced to Mac users.
Trick 1. Capture Mac Screen Activities
There must be some times that you want to capture the screen activities on your computer. For example, recording a live video, facetime call, etc. To record video/audio, you can use a professional recording software for Mac.
RecordAnyVid is a special tool for recording screen activities. It can easily record Mac screen, including videos, sounds, mouse movements, etc. In addition, it also has the functions of real-time playback and video editing. You can output the recording to various formats using RecordAnyVid, which is regarded as one of the best recorders today.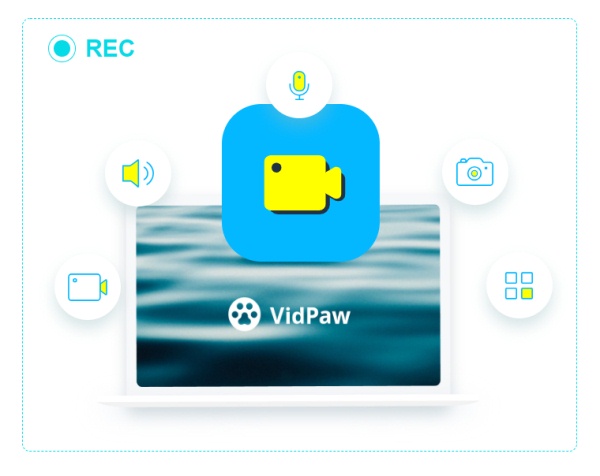 STAR FEATURES OF RECORDANYVID
Support custom recording screen or screenshot area. Users can select the full screen or selected specific area for capturing.
Four capturing modes are available: Video Recorder, Webcam Recorder, Audio Recorder, Screen Capture.
Support to enable visual or hide mouse cursor movement track.
You are free to enable or disable recording audio of the system or connected microphone.
Versatile and convenient editor: add text, arrow, line and draw on the video or screenshot.
After all, this is a software that can only be tested by practice. If you want to start recording your Mac screen, download RecordAnyVid right now. The software tutorial is also prepared for you below.
STEP 1. Download and Launch RecordAnyVid
After downloading RecordAnyVid, please open it on Mac. The interface of the software is very simple and is divided into four parts: Video Recorder, Webcam Recorder, Audio Recorder, Screen Capture. Click into the recorder according to your demand. For example, Video Recorder.

STEP 2. Custom Recording Area
Please click Video Recorder in the main interface to enter the Video Recorder interface, where you can choose to adjust the recording screen and sound. If you have selected area and adjusted the volume, you can start capturing the screen by clicking the REC button.

Note: Set the Preference
RecordAnyVid also provides additional settings. In order to select advanced settings, click the gear icon at the right upper corner and you can make more advanced settings for the recording that you are going to make.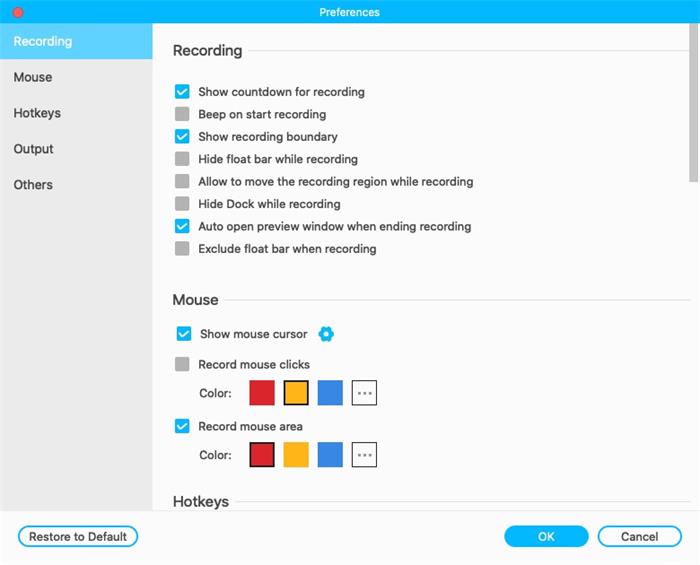 STEP 3. Editing the Recording Video
During the recording, you can use the drawing panel to highlight object or add arrow/rectangle/circle/text to the video.

STEP 4. Stop Screen Recording and Save
Once you need to stop screen recording, you can click the REC button on the bar. Then you can preview the recording can choose whether to save it to a specific folder. You can also click "Re-Record" to record the video again.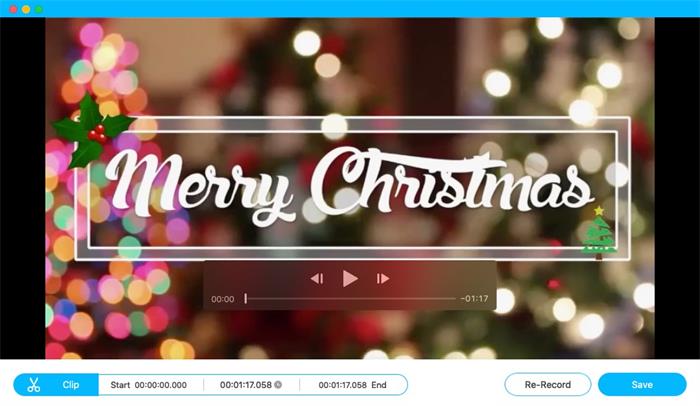 It's easy to capture a Mac screen with RecordAnyVid , and you can try it.
Trick 2. Show Password Hint on the Login Screen
When awake the login interface of Mac, if you input the wrong password three times in succession, or click the question mark in the password column, the prompt message will be displayed.
A password hint can help you recall your password and avoid wasting time trying to use your Mac because you forgot it. Next, we will show how you set your own Mac password hint step-by-step.
STEP 1. First click the Apple Logo Icon on the desktop, then click [System Preferences].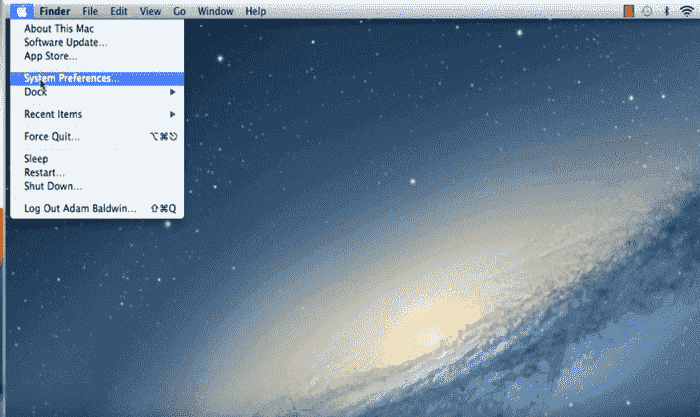 STEP 2. Click [Users & Group] after the System Preferences interface pops up.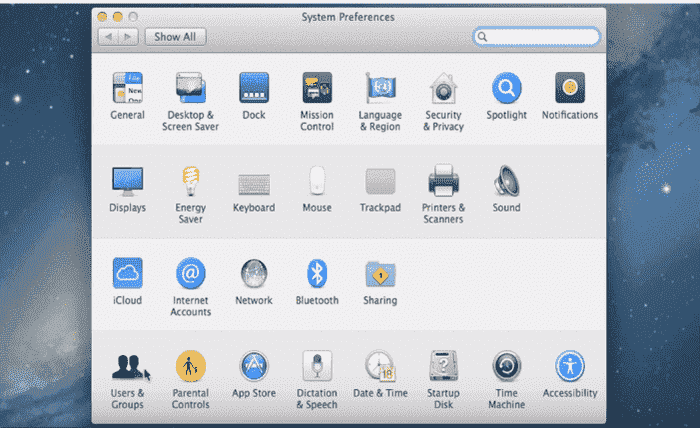 STEP 3. Click the lock icon in the lower left corner of Users & Group interface. Enter your password and click [Unlock].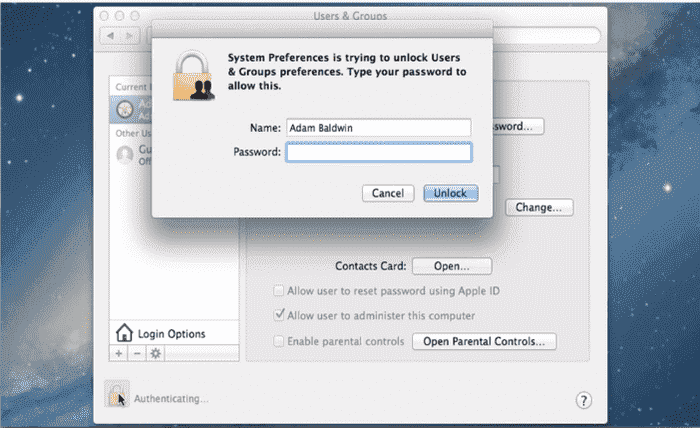 STEP 4. Then click [Login Options] at the bottom left and check [Show password hints].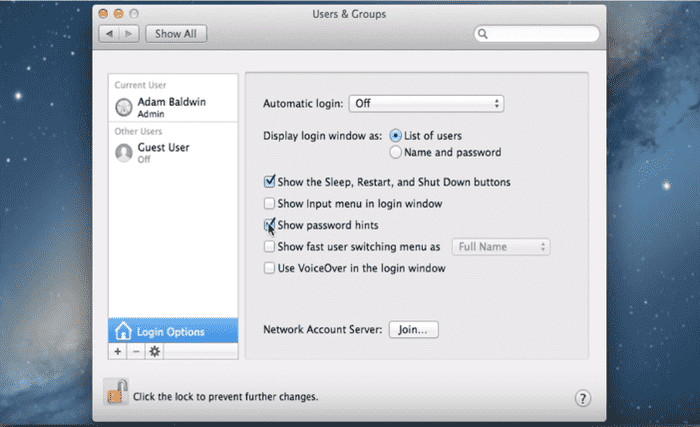 STEP 5. Finally, click [Lock] again to lock your changes.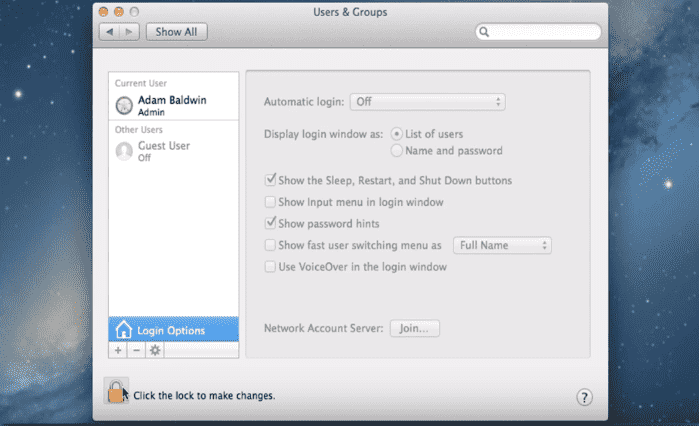 Trick 3. Clear System Caches
Have you ever had the experience when your macOS pops up a warning tips that you have insufficient storage space, but actually, nothing is installed in the computer. Even if you painfully delete some personal files, only a few hundred MB of space will be released. Now, you can follow this cleanup tutorial to free more storage space for your Mac.
STEP 1. Close all running applications using order [Command + Q].
STEP 2. Now Use [Command + Shift + G] to open the [Finder] window, and then enter
[~/Library/Caches/].

STEP 3. Open each folder and move all the files in it to the trash. You can use [Command + A] to select all the files at once.
Trick 4. Change Folder Colors
If you're tired of the default folder icon color matching in macOS X, let's learn how to change the color of folders in the Mac.
STEP 1. Create a new folder anywhere on the desktop and select the created folder.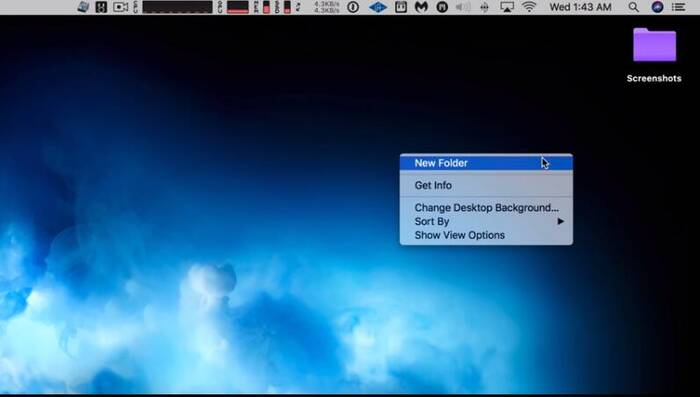 STEP 2. Right click the created folder, select [Get Info] to pop up the folder information interface, and click the folder icon in the upper left corner.
STEP 3. Then click [Copy] under [Edit] in the menu bar.
STEP 4. Then find and open [Preview] in the LaunchPad.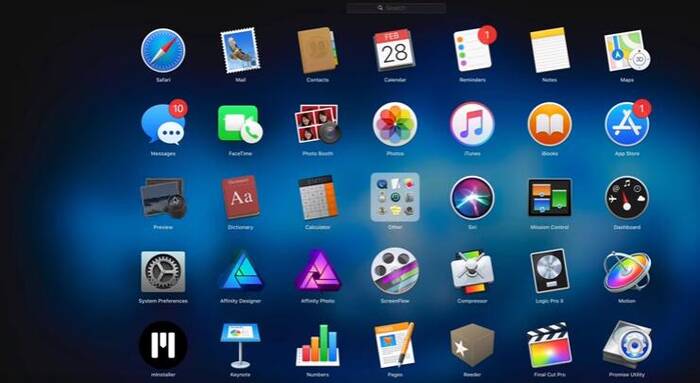 STEP 5. Click [New from Clipboard] under [File] in the menu bar.
STEP 6. Click [Show Markup Toolbar] in the new window, and then click [Adjust Color] in the middle.
STEP 7. Adjust the folder color as you want.
STEP 8. After adjustment, click [Select All] under [Edit], and then click [Copy] under [Edit] again.
STEP 9. Click the folder icon on the folder Info interface, and then click [Edit] > [Paste] to change the color.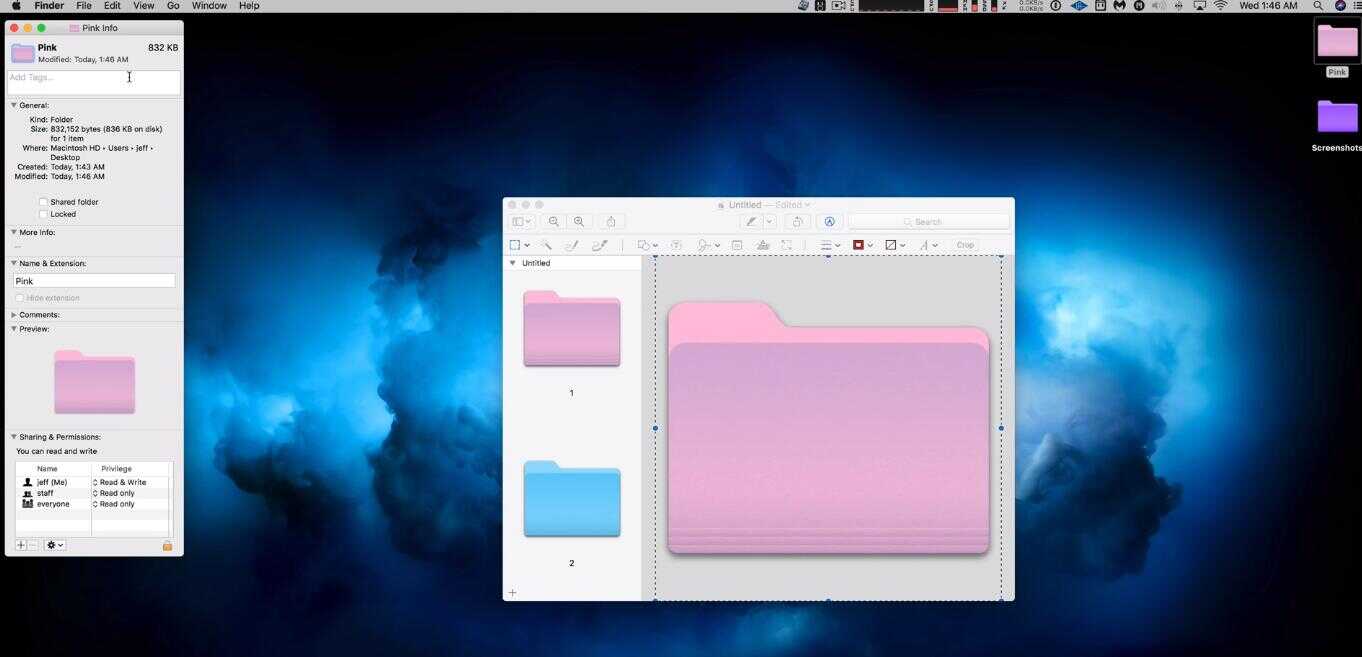 Trick 5. Say Hi to Siri
Mac users can enable "Hey Siri" on their computers, allowing simple voice activation of virtual assistant, which is similar to that on iPhone, iPad or Apple watch. When we enable "Hey Siri" on Mac, we can interact with Siri completely using voice commands, without clicking to activate it. Just say the command after "Hey Siri" and Siri on the Mac will activate and respond. So, how to turn on "Hey Siri" on a Mac.
First, wake up Siri with "Hey Siri" on the Mac, which is currently applicable to some MAC models:
Macbook Pro 2018 or later
MacBook Air or 2018 newer or later
iMac Pro
STEP 1. Go to the menu of Apple icon and select [System Preferences].
STEP 2. Scroll down and find the [Siri] icon.
STEP 3. Now in Siri window, tick to enable [Listen for Hey Siri].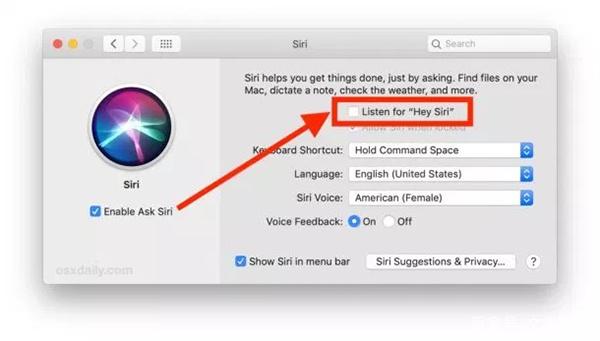 STEP 4. Click [Continue] to set up the "Hey Siri".
STEP 5. Complete the oral setup by repeating the command displayed on the screen.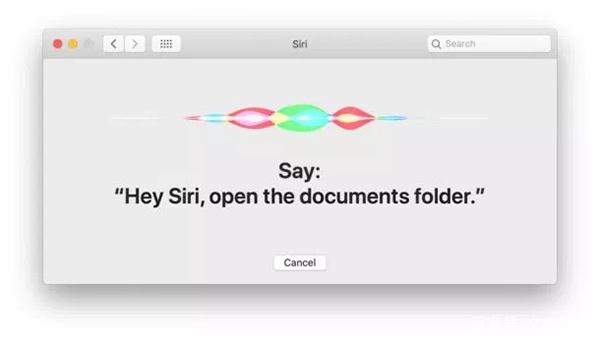 STEP 6. When you have finished setting up the "Hey Siri", click [Done] and close the system preferences panel. Now you can use the "Hey Siri" feature to let it understand or command quickly.
Trick 6. Enable Dark Mode on Mac
The Dark Mode introduced by macOS Mojave brings a better user experience. The Dark Mode available in Mojave or later, which is a new look that's good for the eyes and helps you focus on your work more easily. So how to turn on dark mode on Mac?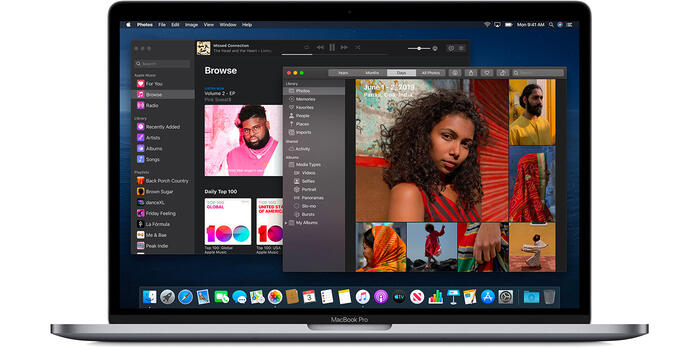 STEP 1. From the Apple icon menu, select [System Preferences].
STEP 2. Click on the [General].
STEP 3. From the Appearance option at the top of the window, choose [Dark].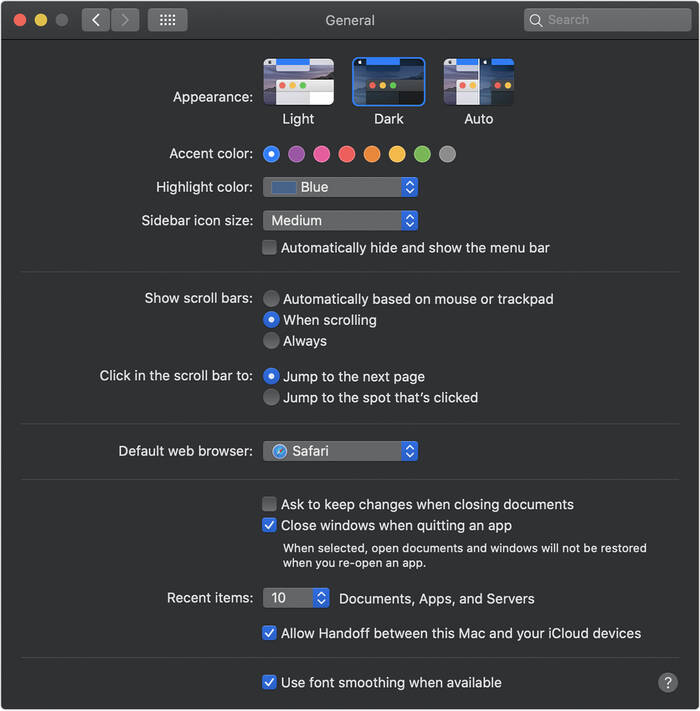 After reading the six Mac tips shared in this post, I believe you will get a lot. If there is anything unclear in the post, or there are more questions about Mac, you are welcome to share the options with us in the comment area.