[Guide] Solution to Copy Blu-ray Movies to Windows 10
With the development of technology, people's life quality is improved with a high speed. Not only the infrastructure, but also many digital content are developed to be higher quality, and much easier for accessing.
Movies work as an essential role in modern people's daily life. Watching movies can be a good way to let people escape from the stressful and busy life for relaxing in one or two hours. To provide better playback experience, the quality of the movies is getting higher and higher. As Blu-ray movies came out, this marked a remarkable milestone of movie industry, letting people to possess the high quality movies without wasting any storage space.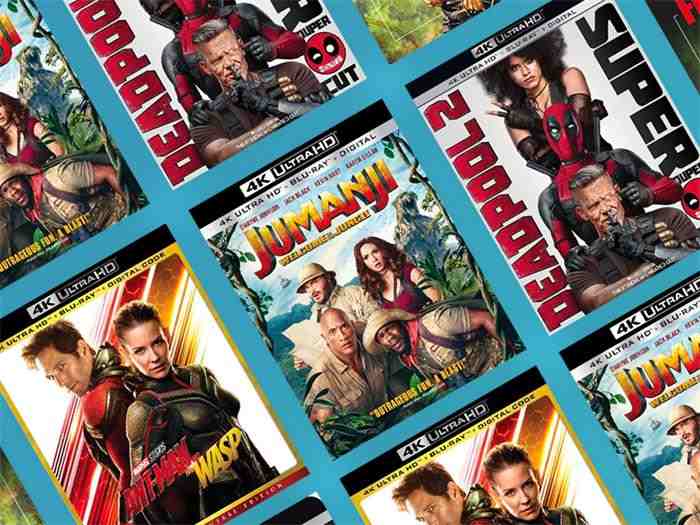 But Blu-ray movies' playback can be a little bit inconvenient, for the reason that they always require a Blu-ray player for accessing the content inside. What if we don't have a Blu-ray player right now but extremely want to enjoy the high quality Blu-ray movies? To remove this limitation, we'd like to offer a solution to help copy your Blu-ray movies to device like Windows 10 so that you can enjoy the movies even without a Blu-ray player.
Part 1. The Best Tool for Rippering Blu-ray Movies to Your Windows 10
To bring more convenience to your Blu-ray movies playback experience, here the best Blu-ray movies ripper is going to be introduced. Blu-ray Ripper is a professional and reliable Blu-ray ripper, which offers the best ripping services you help you get the copy of your Blu-ray movies with easy effort.
There are 300+ audio/video formats you can choose to save the outputted Blu-ray movies, and save them to your computer for offline playback. For video, the output formats of video include the popular ones such as MP4, MKV, MOV, M4V, etc., and audio has MP3, AAC, OGG, WAV, M4A, and so on.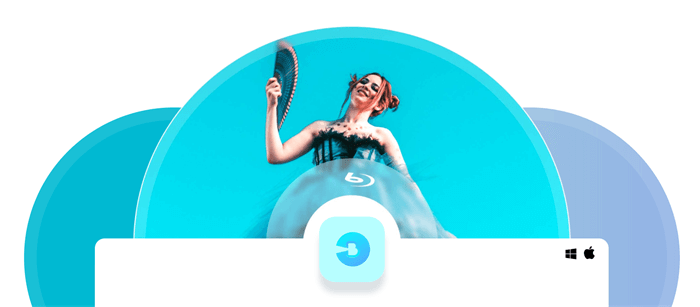 Part 2. Why Choose Blu-ray Ripper?
Except for the above general features, Blu-ray Ripper has more outstanding highlights for why so many users are willing to choose it.
1.High Ripping Speed and High Quality
Blu-ray Ripper can rip Blu-ray movies and videos with high speed because there are three acceleration technologies, including multi-threading, multi-core, and GPU acceleration. Meanwhile, the output quality of the ripped Blu-ray video is guaranteed, which can access up to 720p, 1080p, and even 4K.

2.Parameter Settings for Advance Users
Users are free to customize their ripped Blu-ray videos/audios in Blu-ray Ripper, for example, the resolution, aspect ration, bitrate, frame rate, video encoder, audio channels, sample rate, audio encoder, etc. are all available to adjust inside the software.
3.Video Editing Features
There are more small features that are available in Blu-ray Ripper. For example, you can trim/crop/rotate the video, add the text/image watermark you like to the video, or adjust brightness/contrast/saturation to make the video look better. In addition, other effects such as 3D effect, subtitle, audio adaption, etc. are all provided in Blu-ray Ripper.
Part 3. How to Rip and Copy Any Blu-ray Movie to Windows 10
Have you known more about this excellent Blu-ray movie ripper? In the next, the details of how to rip and copy Blu-ray movies on Windows 10 using Blu-ray Ripper will be introduced to you. Just start your first Blu-ray movie ripping journey with the assist of this great ripper now!
STEP 1. Download Blu-ray Ripper on Windows 10
First, open a browser on your Windows 10 computer, and go to the official site of VidPaw. On VidPaw, navigate to Blu-ray Ripper product page. Blu-ray Ripper offers both versions for Windows and Mac, just choose Windows and click to download the free-trial version for experiencing at first.
STEP 2. Insert and Load Blu-ray Disc/Folder
Then you need to get the Blu-ray movie you want to rip and copy into Blu-ray Ripper. To do this, please insert the Blu-ray Disc into your Windows 10 computer. Then open Blu-ray Ripper as well. In the interface of Blu-ray Ripper, please click on Load Disc > Load BD Disc or Load BD Folder to help add the Blu-ray movie you want to rip into the program.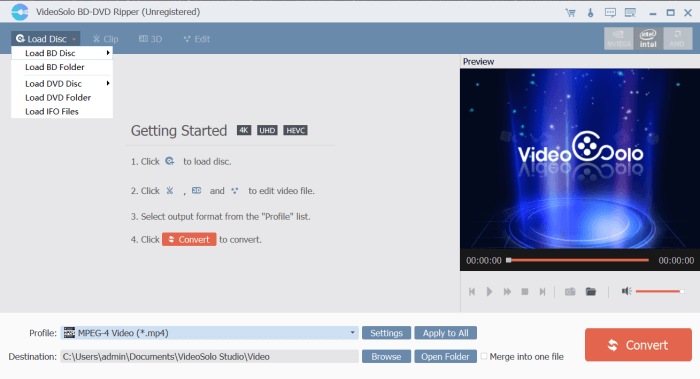 (Optional) Edit the Blu-ray Movie
Blu-ray Ripper offers some simple video editing tools to let you free editing the Blu-ray movie before ripping it out of the Blu-ray Disc. You can trim/crop/rotate it, add watermark/subtitle to the video, or adjust its brightness/contrast/saturation according to your need to make the Blu-ray movie look better.
STEP 3. Choose Output Format
In this step, we need to offer an output format to the Blu-ray movie for saving it out of the Blu-ray Disc, and make it playable on more devices as well as players. So please move to Profile under the workplace, here click on the browse list and you can select an output format from the 300+ output formats.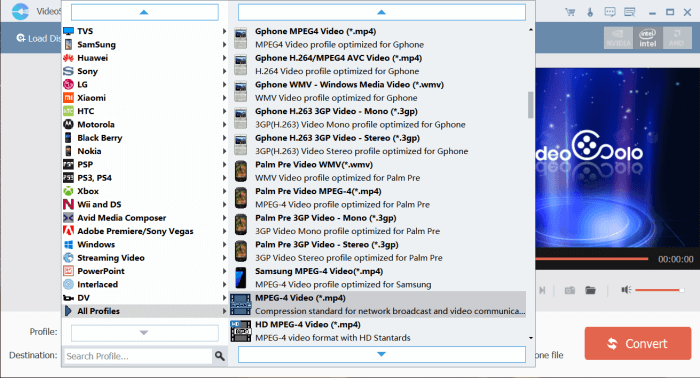 You can also select the device you are going to play the Blu-ray movie on directly. Also, if you need more advanced settings to customize the video, beside the format selection bar, click into the the Settings and you can freely set the data according to your need.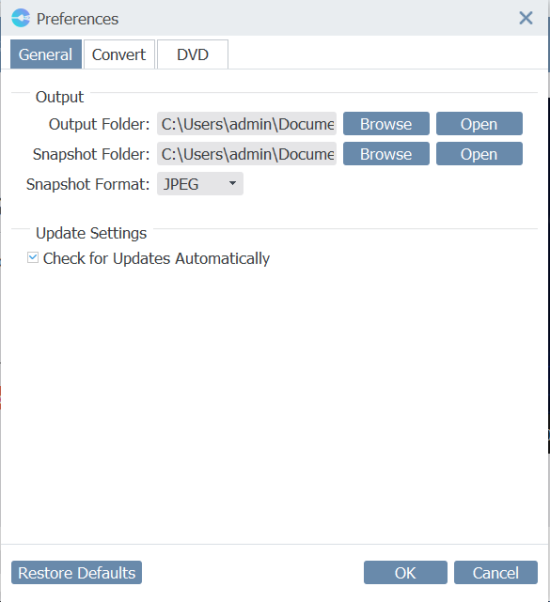 STEP 4. Start Ripping Blu-ray Movie
You can also choose a path you like for saving output Blu-ray movie. Generally, Blu-ray Ripper has a default folder, if you don't set the output path by yourself, the ripped content would be saved to the dafault one. Finally, just click on Convert button and Blu-ray Ripper will begin to rip the Blu-ray movie. After a while, you can get the copy on your Windows 10 computer.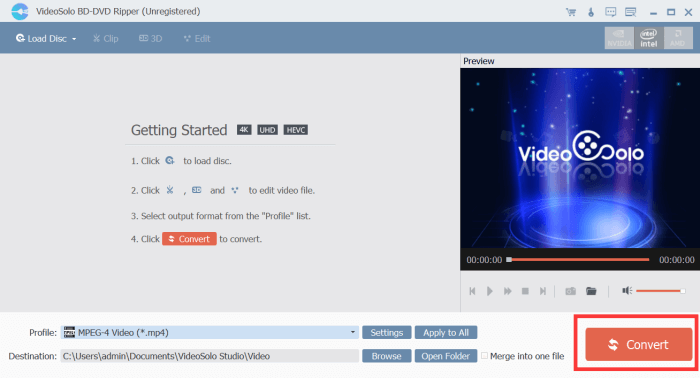 After getting the Blu-ray movie copy on your computer, feel free to play it at anytime and anywhere when you want. You can also stream the high quality Blu-ray movie with your friends and family together. Enjoy!
Excellent

Thanks for your rating.