Do you know how to convert Blu-ray disc audio to FLAC? Wait, we may know what is MP3, but what is FLAC? And is there any advantages to convert Blu-ray disc audio to FLAC? Don't worry that we will introduce these in details step by step. And then we will teach you tips to convert Blu-ray disc audio to FLAC.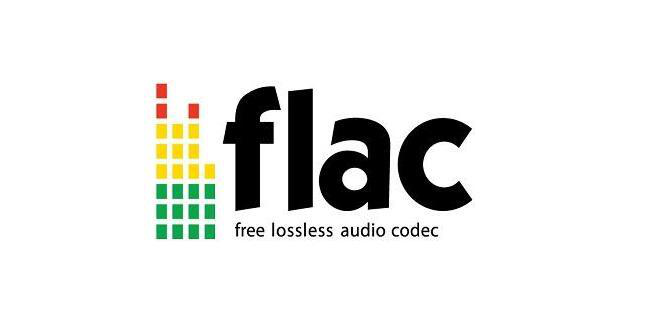 Part 1. FLAC VS MP3, Which is Better?
What is FLAC?
First I'd better introduce what is FLAC in brief.
FLAC is short for Free Lossless Audio Codec, and we can see from its name that this is an format when coding for lossless compression of digital audio. Also FLAC is the name of the free software project producing the FLAC tools. Digital audio converted to FLAC can typically be reduced to between 50 and 70 percent of its original size.
The FLAC project consists of the stream formats, libFLAC, a simple container format for the stream (FLAC or Native FLAC) and other components.
We have long been familiar with format MP3, so why we should choose FLAC rather than MP3 when converting Blu-ray audio? Let's make a simple comparison:
FLAC uses lossless compression, while MP3 uses lossy compression.
Lossless compression can give you back the original, uncompressed file but lossy compression can't. So unlike an MP3, a compressed FLAC file can be restored to its original WAV format fully.
Higher Listening Experience
Can be restored to its original WAV format doesn't mean it's the best to use FLAC at all times, if you think, then the higher listening enjoyment FLAC audio offers you cannot miss. So when converting Blu-ray audio, you can get a great quality of audio by converting it to FLAC form. Also, FLAC is really important when facing archiving music. With it you can rip your CDs to a hard drive then store them up in your garage.

But typically, FLAC files will be lager than MP3 files.
Having known more about FLAC's outstanding advantages when converting Blu-ray audio, next we will introduce a tool help to convert blu-ray audio to FLAC.
Part 2. Recommendation: Best Blu-ray Ripper to Convert FLAC Audio from Blu-ray Disc
Blu-ray Ripper is a powerful application available for both Mac and Windows users. It can rip the Blu-ray disc to FLAC audio format with fast speed and easy operation.
Full-Featured
It can rip the Blu-ray movie disc to many kinds digital formats like H,265 and 4K, also to MP4, MOV, and besides FLAC we focus on, it can convert to many other audio format like MP3 and WAV. You will certainly find any format besides FLAC you'd like to rip to.
High Output Quality
Blu-ray Ripper can keep the original quality as much as possible and you can also choose the quality you want when ripping to get better quality. But please note that better quality always means larger file size.
Flexible Parameter Settings
In Blu-ray ripper, you to adjust aspect ration, bitrate, video encoder, audio channels, sample rate, audio encoder and so on as an advanced user. And as a common user, you can also directly choose the output parameters when ripping.
Multiple Device Presets
No matter Samsung, Sony or iPhone Huawei, and no matter smart phones or game console, the output file can be used on any devices you'd like. It's quite convenient !
Fast Conversion Speed
You do not need to wait for long to get your ripped videos since it has made great efforts to improve the ripping speed, although the conversion time also depends on your CPU and DVD driver speed.

So, How can we use it to convert Blu-ray disc audio to FLAC?
Part 3. Free Tutorial to Convert Blu-ray Disc Audio to FLAC Easily on PC
Following the previous part, we will introduce how to convert Blu-ray disc audtio to FLAC.

STEP 1: First please download the Blu-ray Ripper application to your PC, then open it:
Here please note that Video BD-DVD Ripper has two editions: the one for free and the one for register. You can just click the "Order Later" after downloading the app to enjoy the free edition. If you like the register edition, click the "Purchase" button and follow the steps to apply for your own account.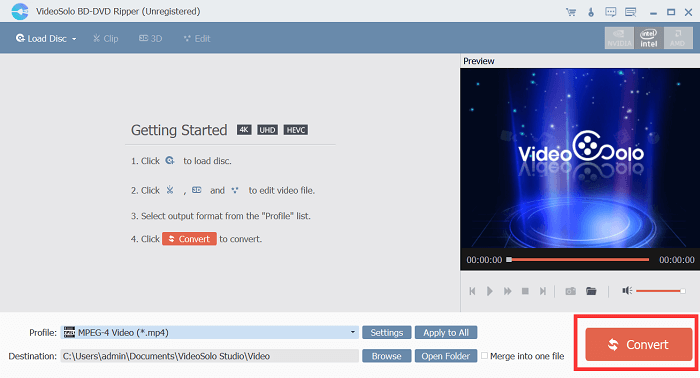 STEP 2: Click the "Load Disc" button above and load the Blu-ray disc audio you'd like to convert. Then before converting, click the "Settings" and please find FLAC format and the format suitable to your PC here: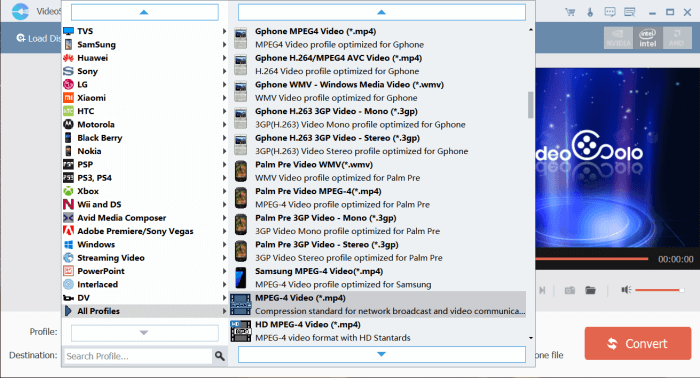 STEP 3: After choosing the format and quality, just click the "Convert" button and wait for a moment. Then you will get your Blu-ray disc audio ripped to FLAC format and hence you can just enjoy it now!

After the detailed introduction above, a personal experience may be more practical, so you can try the Blu-ray Audio Ripper now and enjoy a audio in format FLAC in comparison with MP3.