10 Best TED Talks in 2019 to Watch Later
TED talks are influential videos covering from various topics including education, business, science, technology and creativity. Most of the TED Talks are not only entertaining but also loaded with valuable ideas that you may not even think of before.
TED talks help broaden your horizons and reshape your brains. And if you are feeling frustrated or confused, maybe watching TED talks can helps you develop a strong spirit. The idea conveying by TED talks is also conducive to getting inspiration and imagination.
Perhaps you don't know where to start with. Don't feel overwhelmed, we've collected 10 best TED talks in 2019 for you to enjoy. Just sit back, relax, and get ready to get the charm of these courageous and compelling TED talks.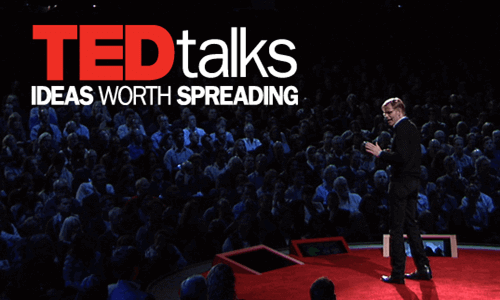 Part 1. Top 10 Best TED Talks in 2019
If you are looking for a spark of inspiration, these are the 10 best TED talks of 2019. Since it is the new beginning of 2020, it is a great time to set up new goals for 2020. And these TED talks should inspire you with some new ideas and help you think differently.
"3 Psychological Tricks to Help You Save Money" by Wendy De La Rosa
Most of the people want to save more money, but it's easier said than done. Behavioral scientist Wendy De La Rosa offers some feasible psychological strategies to change the situation.
"How to Gain Control of Your Free Time" by Laura Vankerkam
Good time management is beneficial to improving productivity. You may strictly follow your schedule during workdays but pay little attention to spend your free time and possibly let it slip away. Time management expert Laura Vanderkam offers some strategies to help gain control of your free time in order to "build the lives we want in the time we've got".
"Why 30 is Not the New 20" by Meg Jay
Psychologist Meg Jay finds that the choices you're making in your 20s are laying the foundation for your future in big ways – both personally and professionally. If you are a 20-something, give a watch to this TED talk and it deserves to share with your friends.
"Your Body Language Shapes Who You Are" by Amy Cuddy
If you are looking for a way to build up self-confidence, you may start from changing your body language. Amy Cuddy's research on body language finds that simply changing body positions enables us to change other people's perceptions and perhaps even our body chemistry.
"Do Schools Kill Creativity?" by Sir Ken Robinson
Some people may wonder what schools can bring to us. Sir ken Robinson makes an entertaining and profoundly moving case for creating an education system that nurtures our creativity.
"8 Lessons on Building a Company People Enjoy Working for" by Patty McCord
Patty McCord, the iconic former chief talent officer at Netflix, helped create the Netflix Culture Deck. She shares the key insights on operating a company. If you are frustrated about whether to set a bunch of rules or build a company looking less to control, check this TED talk and it could give you some inspirations.
"The Puzzle of Motivation" by Dan Pink
It is common belief that strong motivation helps us better achieve our goals. But career analyst Dan Pink explores the efficacy of rewards and punishment in the workplace and find surprising results – traditional rewards aren't always as effective as we think. He explains the reason in this TED talk.
"The Secrets to Desire in a Long-Term Relationship" by Esther Perel
Psychotherapist Esther Perel gives a new perspective on what it means to be in love and shares her view on how to sustain desire. Her witty and eloquent words let you unravel the mystery of erotic intelligence.
"The Mind Behind Tesla, SpaceX and SolarCity" by Elon Musk
Entrepreneur Elon Musk, the founder of PayPal, Tesla Motors and Space X shares his innovation thoughts behind his visionary projects. He also explores the future of sustainable energy.
"How to Spot a Pyramid Scheme" by Stacie Bosley
We want to make money. But we should keep an eye on the opportunities we encounter. As many pyramid schemes disguise themselves as legal multi-level marketing, economist Stacie Bosley helps us to identify and avoid a pyramid scheme.
Part 2. How to Download the Best TED Talks to MP4 Online for Free
You may not want to download a TED talk app in order to save your mobile phone storage and wonder if it is an online video downloader to download TED talks to MP4. VidPaw TED Talk Video Downloader helps you out.

This method can also be applied in downloading TED talks from YouTube.

STEP 1. Copy the URL of the TED talk that you want to download.
STEP 2. Navigate to VidPaw TED Talk Video Downloader and paste the URL to the download bar.

STEP 3. After VidPaw analyzing the TED talk URL, choose your preferred output format and quality, then click "Download".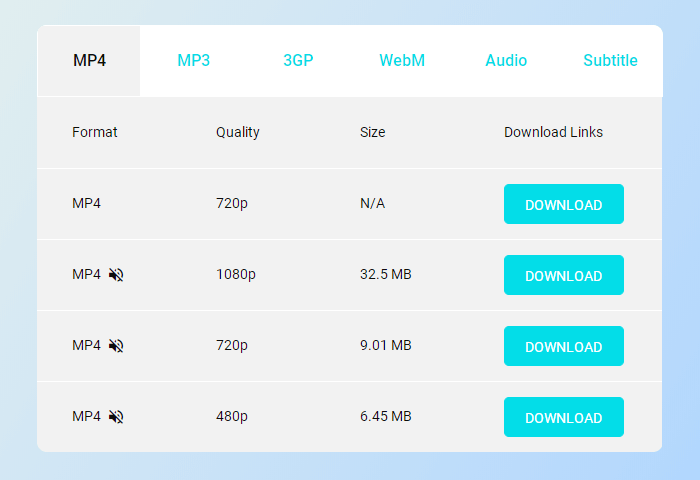 STEP 4. When the download process is over, the TED talk video will be saved on your browser's default downloads folder.
In the End…
After viewing these best TED talks of 2019, do they offer you a new perspective and make you want to change? If you have some other TED talk suggestions, let us know in the comments. And just try using VidPaw to download your favorite TED talk for offline watching. The download service is 100% Free!
Topics:
HD Video
Video Site
Excellent

Thanks for your rating.