Top 30 Best Guitar Songs of All Time to Enjoy
We can't lack music in our daily life today. To meet people's need, there are many types of music produced for enjoying, such as R&B, Pop music, Hip Hop, orchestral music, and so on. Today, we want to recommend a most popular and easy-to-learn musical instrument, which is guitar.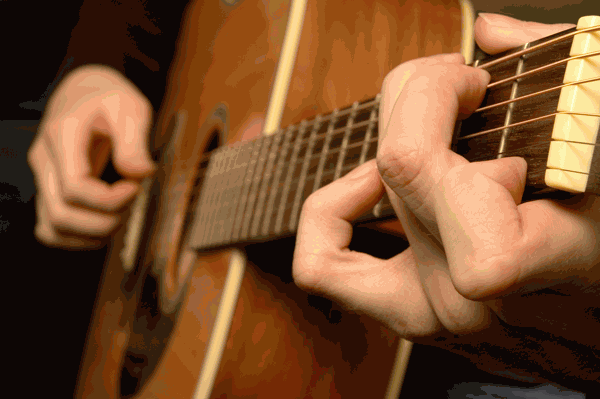 Many people who love music may have listened, learned, or played guitar for once. The sound of guitar is just so clear and beautiful, and different chords can easily mixed up to be a good song. There are many guitar songs that are popular around the world. Today, we would like to invite you to enjoy the 30 best guitar songs of all time below. You can also download those you like for offline playback. Scroll down and enjoy!
Part 1. List of 30 Greatest Guitar Songs of All Time
Here is the full playlist of the 30 greatest and most popular guitar songs of all time. Go down and click the playback icon for streaming the music online! You can also download them to your devices so that offline playback is also available.
12

Have You Ever Seen the Rain

CCR

16

House of the Rising Sun

The Animals

21

Sitting on the Dock of the Bay

Otis Redding

30

Smells Like Teen Spirit

Nirvana
Part 2. Ultimate Guide to Download Guitar Songs Easily
Except for the above 30 top guitar songs of all time, there are more music you would like that are not listed on this playlist. So we would like to offer you an tool, VidPaw Online Video Downloader, to help you save the top guitar songs easily on different devices such as iOS, Android, and PC.
VidPaw is a mature tool that is used for downloading online video/audio to any device for offline storing and playing. It supports to download from over 1,000 online platforms, including YouTube, Facebook, Twitter, Instagram, and so on. You no matter on which platform you find your favorite guitar songs, you can come to VidPaw and download them immediately.
In the next are the guidance on how to use VidPaw to download the guitar songs on different devices.
On Computer
STEP 1. Paste Guitar Song URL to Download
In the first step, you need to go to the online platform such as YouTube to get the URL of guitar song you want to save.
After discovering the song, just copy its URL.
Then go to VidPaw YouTube Converter to paste it to the search bar on top of the interface, letting VidPaw to analyze it.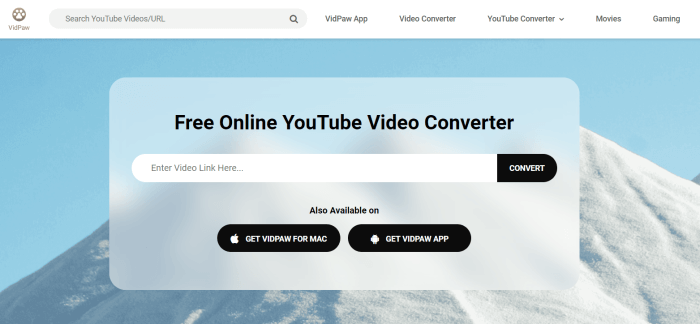 STEP 2. Download Guitar Song in High Quality
When the URL is finished conversion, the output selections will be provided for you to choose for saving the guitar song. Moving to the quality and format you prefer, then click "Download".
If the song is not downloaded, and VidPaw notifies you an error message, you just need to follow the tips and click the provided hyperlink and go to Y2Mate.info for analyzing the URL again.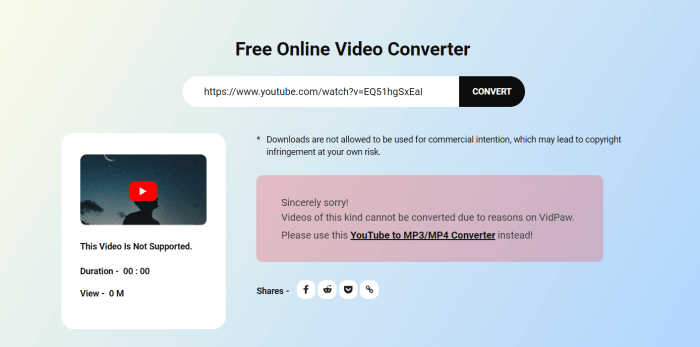 After Y2Mate analyzing the URL, you can get the output choices as VidPaw provides. Then choose one and hit the "Download" button, and you can save the guitar song offline on your computer.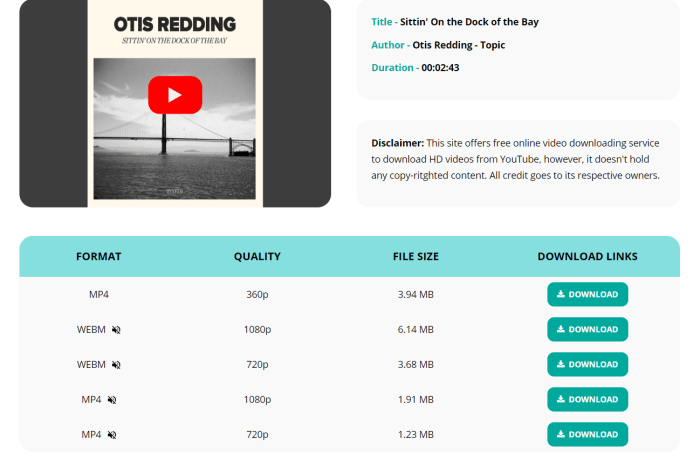 STEP 3. Enjoy Your Favorite Guitar Song
When you get the downloaded guitar song on PC, you are available to play it back at anytime and anywhere you like. Just have a good time with your favorite guitar song now!
On Android
Other than the VidPaw Online Video Downloader, there is a simpler tool for Android users, which is VidPaw for Android.
This app is completely invented for Android users, allowing you to have a very good video searching, streaming, as well as downloading functions. By searching for your favorite guitar songs inside the app with its powerful engine, you can easily access the song. Then only by clicking the provided download icon, you can download the guitar song on your Android device without hassle! Then you can play the guitar songs freely even when your mobile phone has no network connection.
On iPhone
For iPhone users, because there still hasn't provided the VidPaw for iOS yet, so the most ideal way to save guitar songs is to use VidPaw Online Video Downloader. But there is little differences between those who use iOS 13 or higher, and others who use iOS 12 or below. Let's check.
iOS 13 or Higher
On iOS 13 or later systems, users can directly use Safari to download the guitar songs you like using VidPaw.
STEP 1. Go to Safari and Copy the URL of the Hit Song
You need to get the URL of the guitar song before downloading it. So open Safari in your browser and go to YouTube.
Here you can find lots of popular guitar songs of all time.
When you find the one you like, go to copy its URL.
STEP 2. Paste the URL to VidPaw
Now you should go to VidPaw in a new tab in the browser.
Then paste the URL of the guitar song to the search bar on VidPaw, and you will find that VidPaw will start analyzing the URL for you.
When the conversion is successfully done, some output formats and quality will be provided for you to choose.
STEP 3. Download the Guitar Song
If VidPaw notices that the conversion is failed and you need to go to a new platform to analyze the URL, just click the link and go to Y2Mate to let the video convert again.
The output selections are just the same as VidPaw, so just click "Download" and you can get the guitar song you like.
On iPhone with iOS 12-
If your iPhone is not installed iOS 13 and you are still using the system that is iOS 12 or lower, then you need to use VidPaw inside an app called Documents.
STEP 1. Install Documents
Firstly, you need to go to App Store and download Documents app.
After downloading it, you can open it and use its built-in browser to go to VidPaw.
STEP 2. Copy URL of the Guitar Song
Now also go to YouTube in the browser, where you can search for the guitar song you would like to download.
Once you find it, just copy its URL.
STEP 3. Paste URL to VidPaw and Download Guitar Song
Then turn back to VidPaw in Documents. When you go to the interface of VidPaw, you should paste the URL of the guitar song to the search bar, which is on top of the main page.
If VidPaw fails to analyze the URL and asks you to use another converter to download the guitar song, click the provided link and the other converter, Y2Mate, will convert the song for you.
Finally, click the "Download" icon and the guitar song will be downloaded in Documents.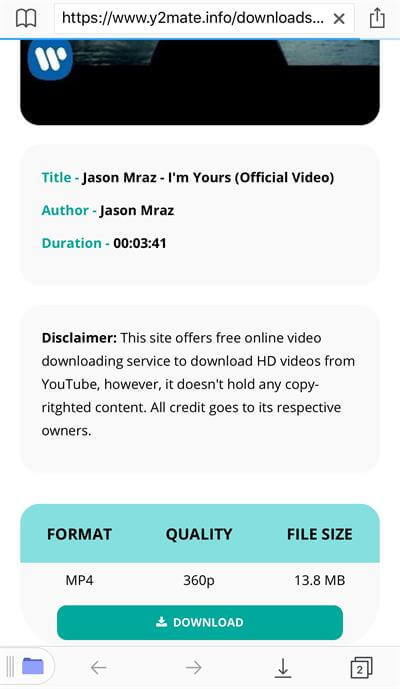 When the guitar songs are downloaded, you can play them freely with any media player that supports the format of the songs. You can enjoy the beautiful voices of the guitar at anytime you want.
Excellent

Thanks for your rating.