Top 5 Best Blu-ray Rippers in 2020
Nowadays we are familiar with Blu-ray videos and Blu-ray videos do have brought greater watching experience for us. But this advantage can sometimes becomes a trouble when copying videos to your computer from the CD. The main problem is that Blu-ray videos need larger storage space which makes simple copy-and-paste impossible. Besides possible questions that may occur, you may find some parameters of the video not so comfortable and want to change, like convert Blu-ray to MP4 or rip Blu-ray to MKV. Hence Blu-ray ripper, a powerful converting app can be quite important and useful.
We will next introduce five best Blu-ray rippers for you and you can find the best one for you!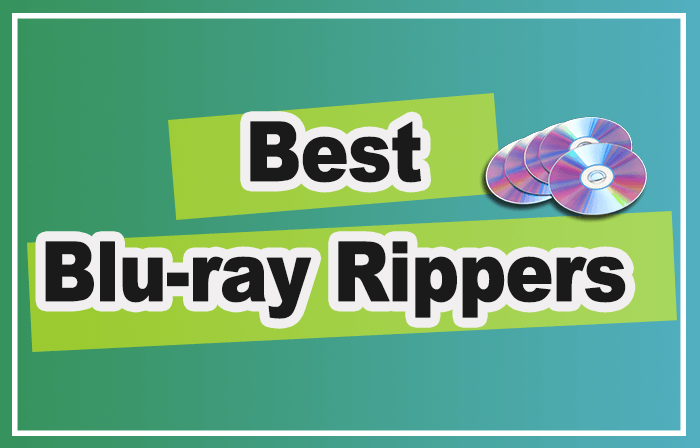 1. VideoSolo BD Ripper
VideoSolo Blu-ray Ripper can be used for both Mac and Windows users. It can rip the Blu-ray disc to regular video format quickly and easily. Without any complicated operation, Blu-ray ripper is easy-to-use for everyone. Also, it has many great features: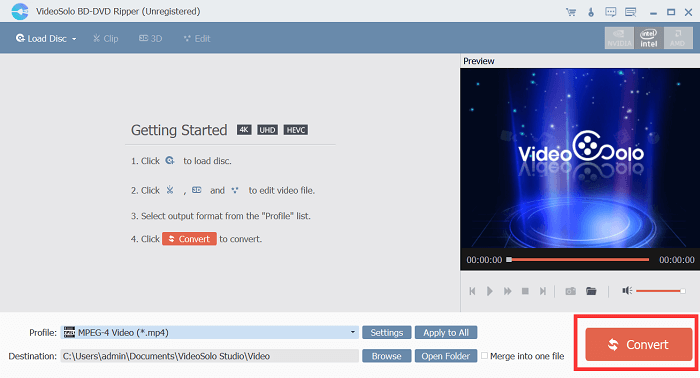 Colorful
It can rip the Blu-ray movie disc to many kinds digital formats including video format and audio format. Like H,265, 4K, MP4, MOV, and even WAV as well as MP3.
High Output Quality
VideoSolo BD-DVD Ripper can keep the original quality and you can also choose the quality you prefer when using it convert videos. You can get better quality or more flexible quality. But please note that better quality always means larger file size.
Multiple Output Platforms
Samsung, Sony, iPhone and Huawei, no matter what smart phones, computer or game console, the output file can be used on any devices you'd like.
Fast
The speed is confirmed since BD Ripper has made great efforts to improve its ripping speed. Just wait for seconds, and you can get your ripped videos but please remember that conversion time also depends on your CPU and DVD driver speed.

More surprisings and great features are waiting to be found!
2. MakeMKV
The second I will introduce is the MakeMKV, wich is available for Windows, Mac and Linux users. The name "MKV" stands for "Matroska Video". It can be a great choice as Blu-ray ripper with following feathers.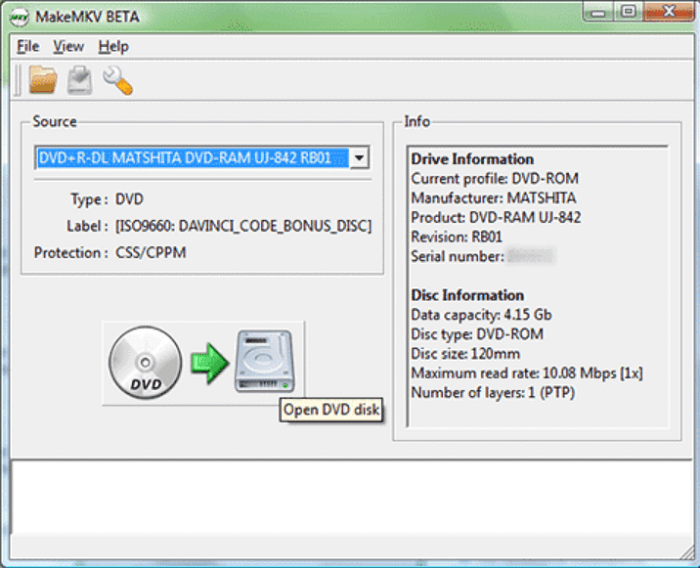 Open and Free
Anyone can use it freely and no licenses are need, and hence nearly every software and hardware can support it. Quite amazing?
Drive-free
After ripping, you can download or copy the files to your laptop and watch anytime, even if your laptop do not have Blu-ray drive, or any other drive.
Free to use
MakeMKV is possible to put entire movie, which is usually has subtitle tracks, chapters information, multiple sound and movie thumbnail, into single file and finally, one file is one title. Because of this, if you don't like to watch trailers before the movie, you don't have to. And you can remove the audio track you do not need by moving the files.
3. HandBrake
HandBrake is a tool for converting video from almost any format, and certainly it can rip Blu-ray. Also it has a broad practical platform that it can be used on Windows, Mac and Linux.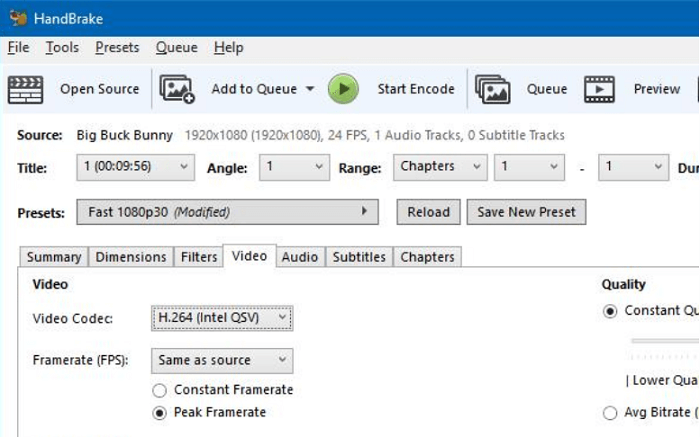 Simple, easy, fast
These three words can describe the feathers of HandBrake clearly. You can get started with HandBrake in seconds thanks to its clear and simple interface, and you can choose for your loved quality easily. The file ripped can be gotten at any device which is quite convenient for use. Also, the proceeding speed is fast and you do not need to wait for too long.
Supported Input Sources
Its powerful function makes Handbrake being able to process any Blu-ray sources unless it contains copy protection.
Multiple Outputs:
With HandBrake, you can get the Blu-ray videos be ripped to any format including MP4 and MKV and you can choose from H265, H264 and so on.
Also, if you like, you can use it to rip Blu-ray video to audio where you can choose the quality and format from MP3, FLAC, AAC and so on.
4. Freemake Video Converter
Freemake Video Converter enable you to convert Blu-ray videos to MP4, MP3, AVI, WMV, DVD, iPhone, Android and so on absolutely for free! The great freedom is one of its greatest features. And there is no limitation when using Freemake Video Converter. The only fault may be that this ripper can be only used on Windows.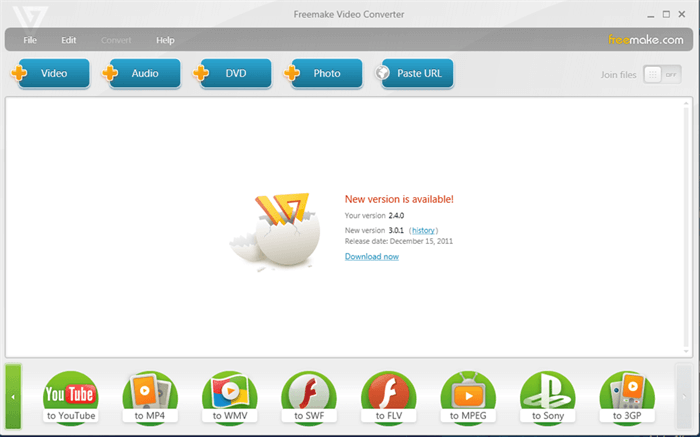 Cut, Join, and Rotate Clips
What special is that this converter can be used to cut videos that you do not need before converting. And you can rotate or join clips with the help of this converter.
Upload Clips to YouTube
Send your visuals, DVDs, photos or music to YouTube directly from your desktop. The tool saves your account info for regular use. Transform your MP4 to MP3 & upload multiple files at once.
Embed Video to Websites Online
Encode clips to Flash FLV, SWF or HTML5 media formats: MP4 (H.264), WebM (VP8), OGG (Theora). The freeware gives a ready web player & embed code to put on a site or blog.
5. WinX DVD Ripper
This Windows and Mac available converter has the same multiple choices as the four rippers introduced above, and the file gotten after converting can be viewed on computers, smart phones and so many kinds of devices.
Also, it is unique:
Its free, you can use it quite freely. WinX DVD Pipper applies a unique title check mechanism, so it can support to read any types of old and new DVDs, and you can use it to disc Blu-ray easily.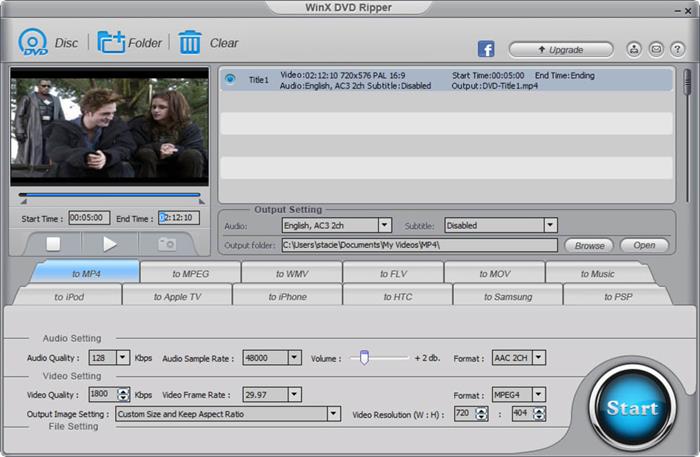 After knowing many useful Blu-ray ripper, do you find the one that fits you best? If you do have loved Blu-ray videos to download, you can just try to use one like the VideoSolo BD Ripper right now and enjoy the ripped videos in your phone or laptop!
Excellent

Thanks for your rating.