Begin Again OST - Free Stream and Download Begin Again Soundtrack
Many people come to know John Carney from his 2007 musical movie Once. On the heels of Once's success, John Carney wrote the script for Begin Again in 2010. This movie hit North American screens in 2013 and received positive reviews from critics. The music from "Begin Again" are amazing. The song "Lost Stars" by Adam Levine was nominated for an Academy Award for Best Original Song.
For the fans of this movie, we here provide links to stream and download the full soundtrack of Begin Again and a brief review of this endearing movie. Besides, you can also learn two useful tools to download the movie.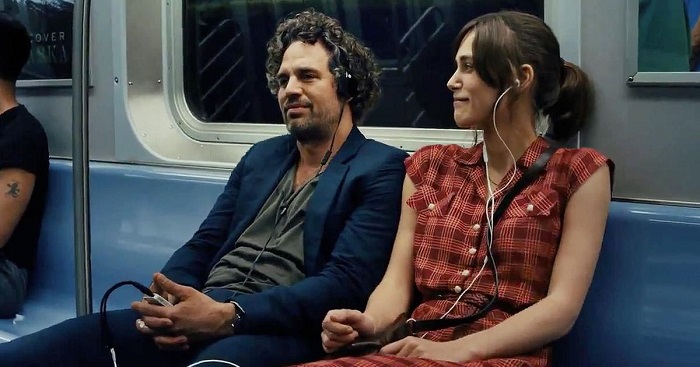 Part 1. Full Album to Free Stream Begin Again Soundtrack
The deluxe version of Begin Again soundtrack contains sixteen tracks, and it features music with cast members Keira Knightley, Adam Levine, and CeeLo Green. In addition to the well-acclaimed "Lost Stars", which was nominated for numerous awards, the Begin Again soundtrack contains many great songs you should not miss out.
It includes the same two songwriters who formed the 90s group New Radicals, and Glen Hansard, who starred in the movie Once also won an Oscar for the song "Falling Slowly". You can even hear five songs sung by Kiera Knightley.
Here is the full playlist for the Begin Again soundtrack.
2

Tell Me If You Wanna Go Home

Keira Knightley

8

Did It Ever Cross Your Mind? (Demo Version)

Cessyl Orchestra

9

Women of The World (Go On Strike!)

CeeLo Green

12

A Step You Can't Take Back

Keira Knightley

13

Lost Stars (Into the Night Mix)

Adam Levine

14

The Roof is Broke (Demo Mix)

Cessyl Orchestra

15

Tell Me If You Wanna Go Home (Rooftop Mix)

Keira Knightley(feat. Hailee Steinfeld)
Part 2. About Begin Again
Begin Again tells a story about a disgraced record label executive meets a young songwriter who is new to Manhattan, and the two talents collaborate to produce an album recorded in public locations all over the New York City.
As a movie which glorifies music as an art form, the soundtrack of Begin Again does an amazing job to fulfills the movie's premise.
This soundtrack includes many of the actors from the movie showcasing their musical capabilities. Keira Knightley gives her singing debut in this soundtrack. Her voice is surprisingly soulful and some what childish. In "Tell Me If You Wanna Go Home", and "A Step You Can't Take Back", her voice is perfectly accompanied with the tune and makes listeners feel the sentiment of the music.
The album's lead single "Lost Stars" is a gem that needs to be mentioned. Adam Levine shows his amazing vocal technique accompanied with the beautifully-written lyrics, which lets the listener feels closely related to. It was not surprised that the song was nominated for numerous awards.
Overall, Begin Again is a great movie that uses music to depict love without sentimentalizing it. And the songs from Begin Again soundtrack exactly prove that music is an art form that can deliver one's emotions.
Part 3. 2 Best Solutions to Download Begin Again Movie
After having a general idea of the movie Begin Again, you may wonder if there is a solution to download the full movie. Lucky for you! There are two useful tools to help you out.
1. Using VidPaw YouTube Converter
VidPaw YouTube Converter is a free online downloader which is capable of downloading video or audio contents from over 1,000 websites. Within some simple clicks, you can download online video or audio to high quality files for offline playback.
- VidPaw can download online audio/video to common formats like MP4, MP3, M4A and more.
- VidPaw is compatible with multiple platforms including Windows, Mac, Android, and iPhone.
- VidPaw supports you to download movies in high quality, including 8K, 4K, 2K, 1080p, 720p and 360p.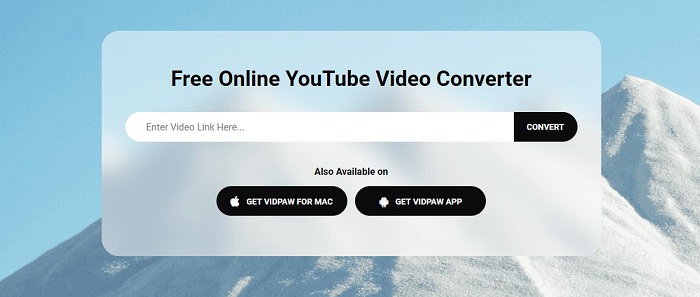 In addition to VidPaw, it is also feasible to use a screen recording software to record your favorite movies. Here we'd like to recommend RecordAnyVid.
2. Using RecordAnyVid
RecordAnyVid
is a powerful screen recorder allowing you to capture your screen or create a screencast. It provides a free-trial version letting you to record full screen or customized region of screen with simple steps.
- RecordAnyVid enables you to capture your screen with no watermark.
- RecordAnyVid supports you to capture screenshots in PNG, JPG/JPEG, GIF, TIFF, BMP and more.
- RecordAnyVid is equipped with webcam recorder allowing you to add webcam video of yourself.
- RecordAnyVid provides useful real-time editing tools to create your screencast.

In the End…
Begin Again is a perfect movie that many people would like to share with. And its wonderful soundtrack can soothe your mind when you are down. What is your feeling about this movie? Feel free to share your comments. Besides, try using VidPaw or RecordAnyVid if you need download or record your favorite online contents.
Topics:
RecordAnyVid
Movie Soundtrack
Music
Excellent

Thanks for your rating.