The Best Method to Backup Blu-ray Movies to MP4, MKV on PC
Movies become a must in our life. People enjoy watching movies because we can feel relaxed by indulging ourselves into the world inside the movies. To enable audiences better watching experience, the quality of the movies becomes higher and higher, and there are more forms of movies showed up so that people can access them more conveniently. For example, the online movie theatre provides high resolution movie streaming experience; movies are also stored in the DVD, Blu-ray discs so that people can play them on larger screen, moving the cinema to home.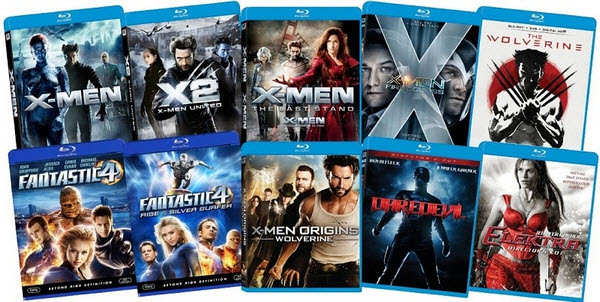 Blu-ray movies are really excellent in their quality. But one inconvenience attributes to that the movies are not so compatible with all media players or devices. Most Blu-ray movies can only be played using a Blu-ray player. So some people come up with an idea - can I backup the Blu-ray movies to a common video format like MP4 or MKV, so that I can play the movies on more devices? Today, we would like to show to the best method to do so, which is by virtue of an excellent Blu-ray movies ripper - RiAnyBlu-ray.
Part 1. The Best Tool to Backup Blu-ray Movies - Blu-ray Ripper
Blu-ray Ripper is the best tool to backup your Blu-ray movies, with its powerful ripping feature. The high resolution Blu-ray movies, including the H.265 and 4K videos, can all be easily ripped with the professional Blu-ray Ripper. In addition, 300+ audio/video formats are available for selecting to store the Blu-ray movies, for example, the popular formats such as MP4, MKV, MOV, M4V, etc. Are supported by this ripper. Therefore, you can backup your favorite Blu-ray movies to different devices such as iOS devices, Android, Windows or Mac for more convenient and high quality playback.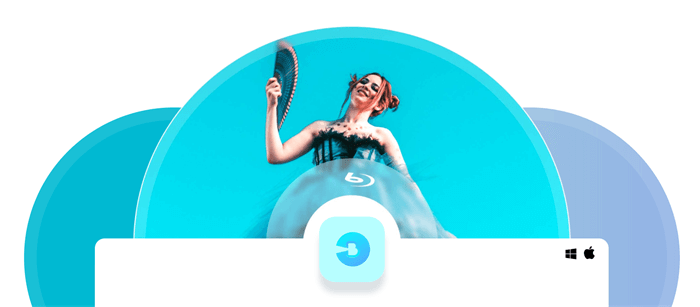 Blu-ray Ripper processes these amazing features, which make it one of the most Blu-ray movie rippers in the world, owning a large number of users:
Blu-ray Ripper supports to output the Blu-ray movie or video to high quality such as 720p, 1080p, and even 4K.
Flexible parameter settings are available for users to edit the videos, including the resolution, aspect ration, bitrate, frame rate, etc.
Up to three speed-up technologies are applied in Blu-ray Ripper, including multi-threading, multi-core, and GPU acceleration.
3D effect is provided for adding into the ripped Blu-ray videos using Blu-ray Ripper.
Simple video editing tools such as trim, crop, rotate, brightness/contrast/saturation edition, etc. are enabled for using.
After ripping the Blu-ray videos, you can also preview the effect of the ripped videos before outputting. This enables users to double check whether the video meets their standards.
Part 2. Tutorial on how to Rip and Backup Blu-ray Movies to Your PC
If you are going to use Blu-ray Ripper to start your first Blu-ray movie backup process, this guide will help you. For the first time, you can follow the steps stated below to operate the Blu-ray movie ripping process, and you will gain a full understanding about how to use this software to rip content from Blu-ray Disc. Now let's have a look at the Blu-ray Ripper guidance below.
On Windows Computer
STEP 1. Download Blu-ray Ripper from Official Website
First, you need to get Blu-ray Ripper. The product is provided on VidPaw. After going to the site, find Blu-ray Ripper product page and choose Windows version. You will notice there are both a free-trial and a paid version. We sincerely recommend you to experience free-trail version at first.
STEP 2. Load Blu-ray Disc/Folder
Now you need to import the Blu-ray movies from your Blu-ray Disc for Folder. Please connect the Blu-ray Disc to the Blu-ray Driver of your computer. Then launch Blu-ray Ripper, and click on the option Load Disc in the interface to select Load BD Disc or Load BD Folder. After that, you can get the content inside the disc/folder imported into Blu-ray Ripper.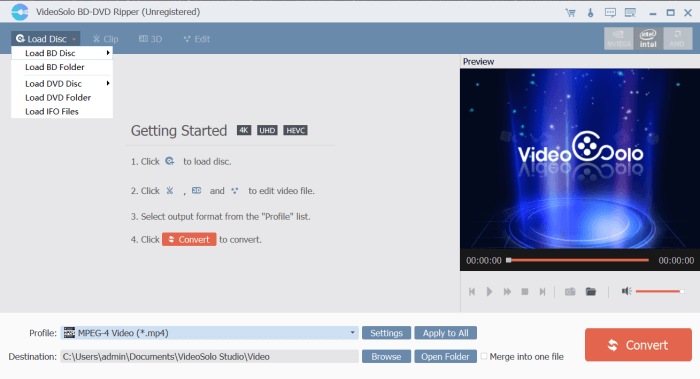 STEP 3. Edit the Blu-ray Movies
You are allowed to select the whole Blu-ray movie, or just a part of it by editing the video inside Blu-ray Ripper. Also, you can adjust the settings of the output video, including the frame rate, resolution, and so on.
STEP 4. Choose Output Format
Then move down to Profile section. By clicking the drop-down menu here, you can select an output format for saving the ripped Blu-ray movie. There are 300+ different formats you can choose from here to save the Blu-ray movie. Just choose one.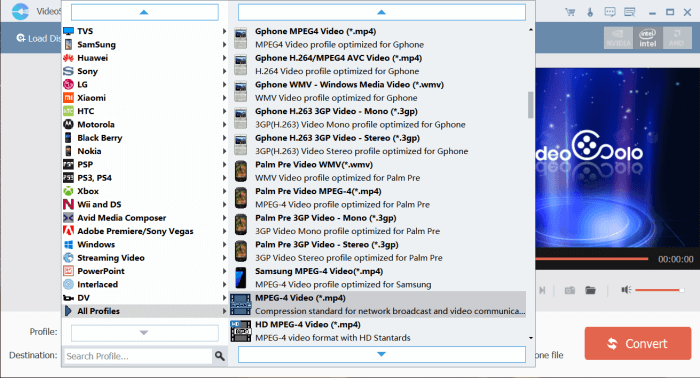 Beside the format selection bar, there is a Settings option, in which you can make more advanced settings for the output video, and even add a 3D effect for it.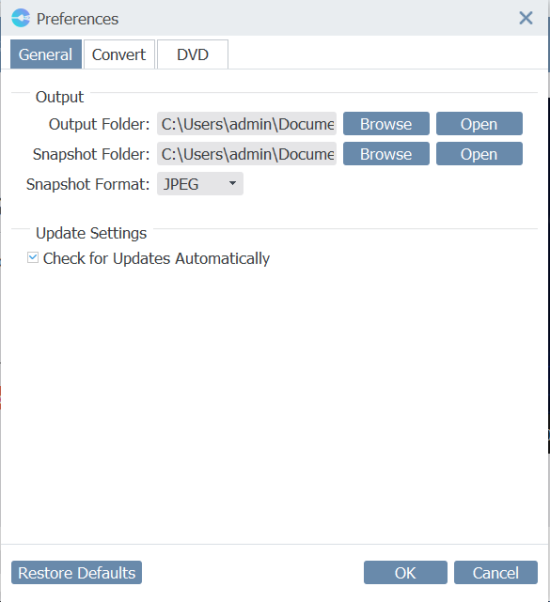 STEP 5. Start Ripping Blu-ray Movie
In the next, under Profile, you can choose a folder to save the Blu-ray movie on your Windows computer. Finally, just click on the Convert button to start ripping the Blu-ray movie. Within a short time, you can get the Blu-ray movie out of the Blu-ray Disc or Folder for more convenient playback.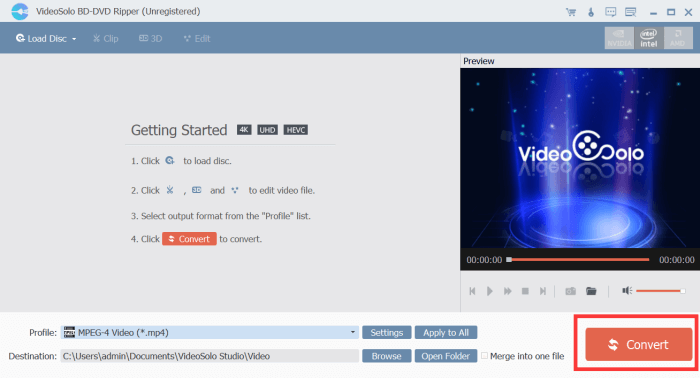 On Mac Computer
STEP 1. Download Blu-ray Ripper for Mac
First, go to VidPaw and navigate the site to Blu-ray Ripper product page. Select Blu-ray Ripper for Mac, and you are welcome to choose the free version for experiencing the basic function of this ripper for the first time.
STEP 2. Load Blu-ray Movie into Blu-ray Ripper
Then connect the Blu-ray driver to your Mac, and insert the Blu-ray Disc into the driver. Then open Blu-ray Ripper and click on Load Disc option in the top left corner to load the Blu-ray Disc or Blu-ray Folder in the software. After that, select the Blu-ray movie you want to rip for importing it to Blu-ray Ripper.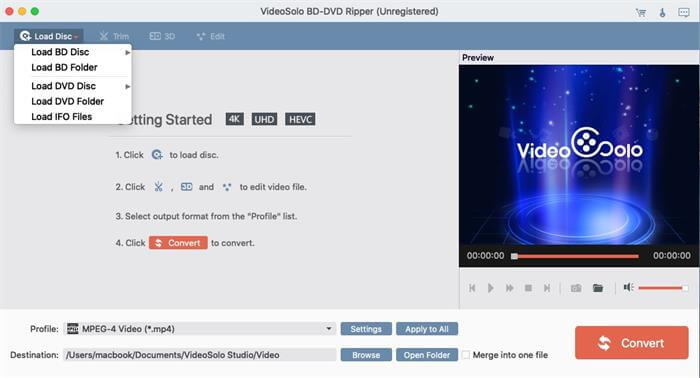 STEP 3. Edit the Blu-ray Movie
If you are not satisfied with the current condition of the Blu-ray movie, Blu-ray Ripper provides some tools for you to edit the video. For example, video crop, rotate, adjust, etc. are free for using in Blu-ray Ripper.
STEP 4. Choose Output Format
Then please go to Profile and choose one output format you prefer for saving the ripped Blu-ray movie. You can select the exact format you need, and also the device you want to play the Blu-ray movie on. There are 300+ formats available for free selection.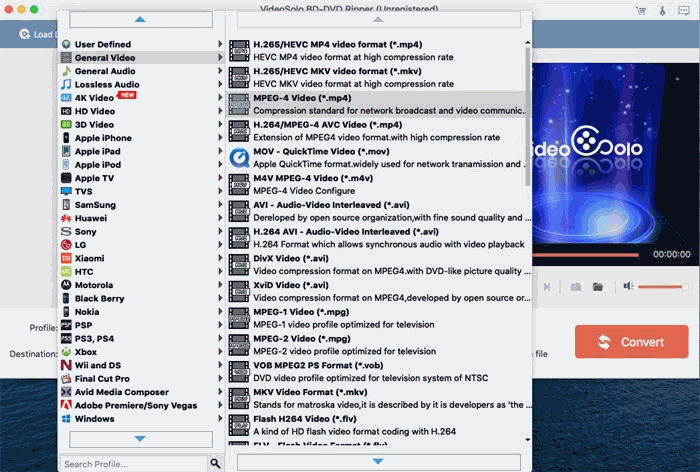 STEP 5. Choose Output Folder and Convert
Now you can also select an output folder to save the ripped Blu-ray movie. If you leave by default, Blu-ray Ripper will save the movie to its default folder automatically for you. Finally, only click on the Convert button and you can easily backup the Blu-ray movie on Mac.
After backup the Blu-ray movie, you can watch it at anytime and anywhere as you want even without a Blu-ray Disc and the Blu-ray driver. The movie playback can be more convenient for you. Just enjoy the time with the ripped Blu-ray movie now!
Excellent

Thanks for your rating.