Y2Mate - The Most Efficient and Professional Online Video Downloader
April 23, 2019
Y2Mate.info is an official online video downloader. Since it has been the downloader that provides high and stable performance, Y2Mate has attracted thousands of users from around the globe. For people who live in the countries where the mobile data is expensive and Wi-Fi connection is not stable, Y2Mate online video downloader can help them to solve these restrictions and watch online videos more freely.

Y2Mate is equipped with a powerful search engine, efficient video downloading service, and YouTube to MP3 conversion functionality. These three components of Y2Mate can satisfy most people's requirements towards online video resources.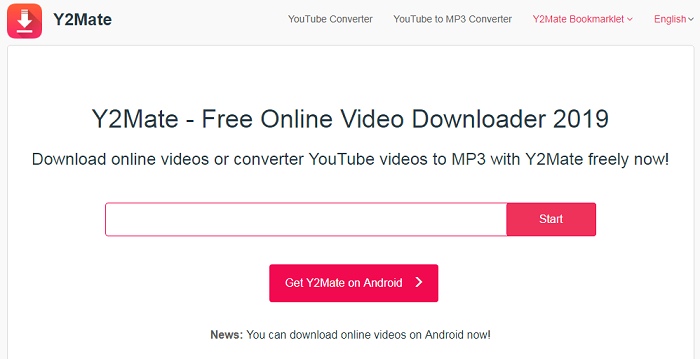 Y2Mate's built-in search engine enables people to have a quick access to all kinds of online video within seconds, just like how you do on YouTube. Simply type in the keywords of the video you want to search for, and Y2Mate would read your command and display the results within a short time.
Y2Mate Online Video Downloader
If you use Y2Mate online video downloader together with the search engine, you can greatly improve the efficiency to download online videos. Unlike YouTube, Y2Mate offers the direct way to download the online videos searched in the site immediately. Besides, you can also use the traditional copy-and-paste method to download online videos from other platforms, including YouTube.
Y2Mate YouTube to MP3 Converter
Y2Mate.info also launched a YouTube video download APK for Android users to grasp the YouTube videos much more easily. For saving mobile and improving your video streaming experience efficiently, you should not miss Y2Mate.


Published on April 23, 2019
Excellent

Thanks for your rating.