How to download YouTube Playlist? You may ask with a handful of favorite YouTube videos for offline download and amusement.
Every minute there are thousands of videos on viral on YouTube. You can go here to find some funny videos to relax
yourself,
or to encounter some significance content. However, YouTube only offers online service to users, so you get to need a YouTube video downloader,
VidPaw
, to effortlessly download a whole YouTube playlist at one time.
Part 1. VidPaw: Reliable YouTube Playlist Downloader
What's VidPaw? An excellent YouTube playlist downloader website. With it, you can download YouTube playlist online with the least effort. Why we choose it to download YouTube playlist? VidPaw features numerous highlights equal to the job. For example,
Free & Safe & Space-saving
No payment for download service, free to all
Ads-free interface, away from fake news and phishing sites
Online downloader, no extra space occupation on your Windows/ Mac, and iPhone/iPad/Android device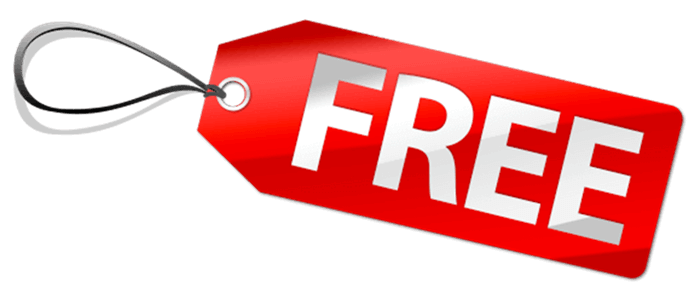 Nearly All-browser Compatible & All-site Supported
Well compatible with all popular sites including Chrome, Firefox, Safari, Internet Explorer, Microsoft Edge…
Over 1,000 sites supported including YouTube, Vimeo, Facebook, Instagram, Dailymotion, Tumblr…
Note: click here to see all the supported list. VidPaw welcomes your suggestions for those not involved.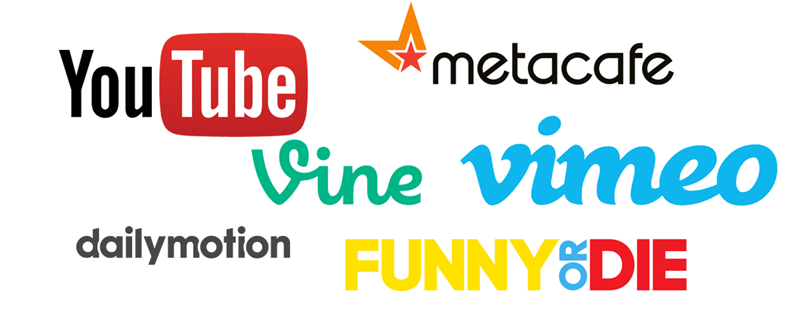 Optional Video/Audio/Subtitle Result
Video Format:

WebM/ 3GP/ MP4

Video Quality:

144p, 240p, 360p, 720p, 1080p, 2K, 4K, 8K

Audio Format:

M4A /WebM

Audio Quality:

64kbps, 96kbps, 128kbps, 256kbps, 320kbps

Subtitle:

SRT files

VidPaw also shares highlight in the clear and easy-to-handle operation steps. Therefore, VidPaw makes it a simple task to download YouTube playlist online freely, quickly and effortlessly. Let's see how it works.
Part 2. Simply Download YouTube Playlist with VidPaw

Here we take Windows for example to download YouTube playlist with VidPaw.


STEP 1.
Open the default browser. Go to the YouTube playlist page and copy the URL link in the address bar.
STEP 2. Open VidPaw.com. Then paste the URL link into the search bar. Click "Start".
STEP 3. Scroll down the page. You will see the format and quality options for the output playlist. Choose the desired option to your need. Then click "Download" button.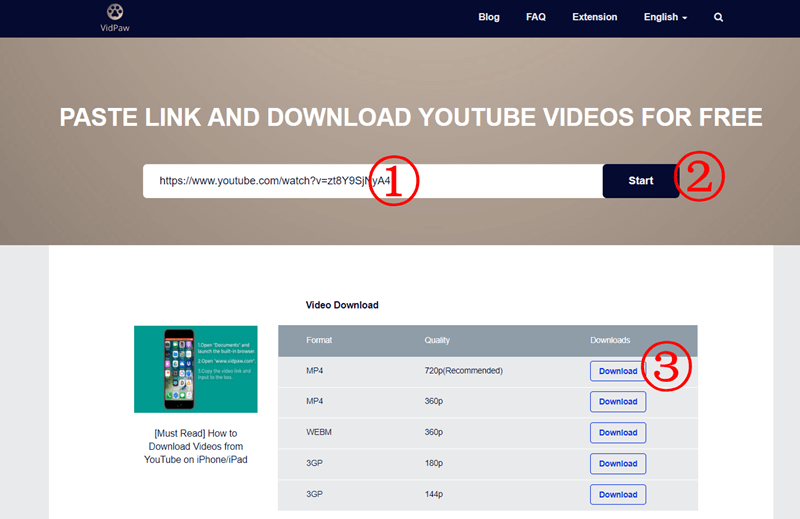 After the three steps, this free YouTube playlist downloader will start to download the whole YouTube video playlist and finish the task quickly. Then you can go to find the playlist and enjoy an offline YouTube playlist.


Note that it's the same to employ VidPaw to download YouTube playlist on Mac computer and on Android device. However, there is a little different on iPhone/iPad device. View the brief guidance below to get it.
STEP 1.
First, you need to go to App Store to download Documents where you can access VidPaw.com.
STEP 2.
Then you go to the YouTube playlist page and copy the URL link.
STEP 3.
Next, switch to the VidPaw.com in Documents, and repeat the steps: URL paste > "Start" > format & quality selection > "Download" as detailed above.
Part 3. [Small Trick] How to Download YouTube Playlist by Changing Its URL

In this part, we would like to
introduce
you a simpler way to download the whole YouTube playlist via VidPaw. It works to directly
change the URL link
. Please see it below.
STEP 1. Open the browser and turn to the YouTube playlist page.
STEP 2.
Go to the address bar, then add "paw" behind "youtube". That
means,
you change the original URL link "www.youtube.com..." to "www.youtube
paw
.com..."
STEP 3.
Then enter the new address, and you will be redirected to the download page on VidPaw.
STEP 4.
As the URL link already in the search bar, click "Start" button. Then select the desired format and quality for the YouTube playlist. Click "Download" and VidPaw will start the download task.
Note: iPhone/iPad users should also install Documents first.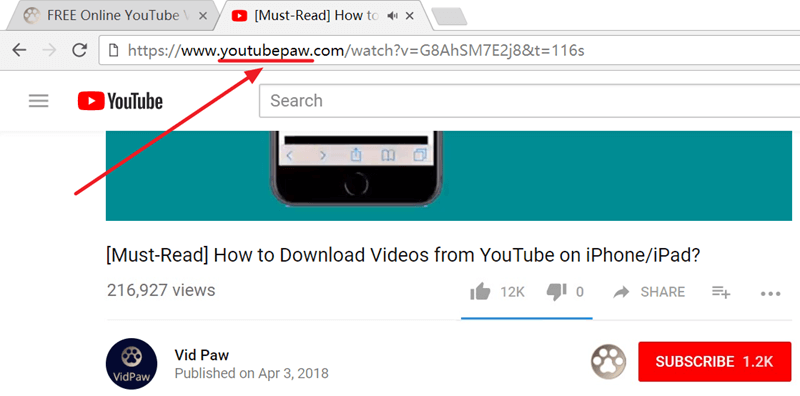 In this way, you don't need to make switches but directly move to ViaPaw download page. VidPaw works perfectly to download YouTube playlist to your taste. If you have decided to download YouTube playlist for convenient offline amusement, VidPaw YouTube Playlist Downloader gives you the best answer. By the way, VidPaw offers extensions for some popular browsers, you can explore the function of any interest. Wish you a good YouTube playlist offline watching and listening.
[Tips] Why I Always Fail on ViaPaw?
If you have followed the guides above to download YouTube playlist online but still met an unsatisfactory result, you can check these items:
Check the Internet connection. Weak network signal and lack of connection will hinder the task.
Check the URL link in case of no right copy work.
Check the updates if you are using VidPaw on iOS app (Documents).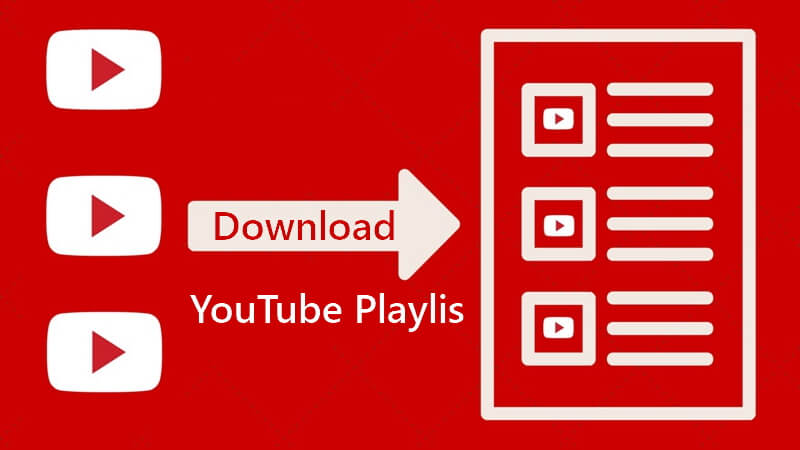 VidPaw YouTube Playlist Downloader also has the ability to download YouTube playlist online on Android with the similar method. For any, VidPaw welcomes your sincere feedback. You can contact us at any time. Thank for your support!

Published on June 06, 2018

Updated on August 18, 2018