[Quick Solutions] How to Deal with VidPaw Not Working
July 09, 2018
hen people want to download online videos from sites like YouTube, Facebook, Twitter, Instagram, Dailymotion, etc., they would now turn to online downloader for help. As one of the most reliable and professional online video downloaders, VidPaw has attracted a large users group for its appreciated features.

However, recently, some users have encountered some using errors such as VidPaw not working while they are using the download service on VidPaw. Actually, there are 4 probable causes for VidPaw not working problem. Here in this post, these cases are listed out and the solutions are provided. Check them below now.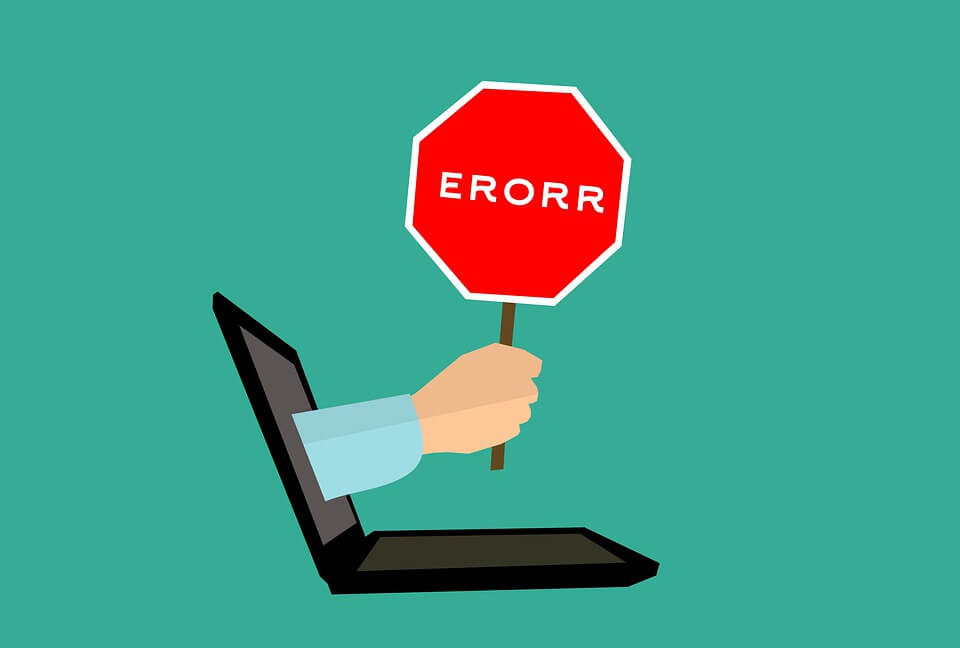 Case 1. VidPaw is Not Downloading Videos
After users selecting the output format and quality for the video and clicking on "Download" button, generally, the video will be downloaded automatically accompanied with a popup share window.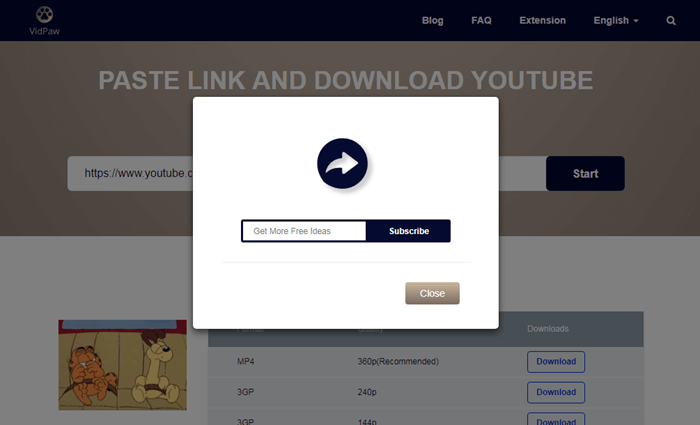 But sometimes, as the share window shows up, VidPaw doesn't work to download online video. Under this circumstance, you can try these 6 solutions to figure this problem out.
Attention: This window will pop up each time you submit downloading video.
#1. Try VidPaw's recommended download option - MP4 720p (Recommended).
#2. Try downloading videos/audios in other formats and see whether the same problem persists.
#3. Refresh the page several times and try again.
#4. Clear browsing data of the browser you are using like Chrome, Firefox, Safari, or others.
#5. Make sure that the network/Wi-Fi condition is good and smooth for downloading.
#6. Try downloading another video and see whether this is an exceptional problem.
Note: If you click on "Download" and the video begin to play in a popup, tap "↓" on the lower-right corner of the video to download it.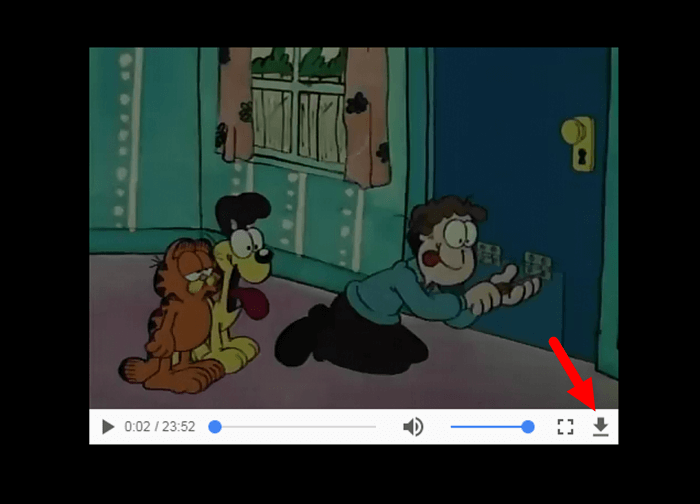 Guidance on How to Download Online Videos with VidPaw
If you are still unfamiliar with how to use VidPaw to download online videos, go through this guidance first.

For Mac/Win Users:
STEP 1. Open the online video you want to download, and copy its URL.
STEP 2. Navigate a new tab and head to VidPaw.
STEP 3. Paste the URL to the download box and click on "Start".
STEP 4. Scroll down the page to select output format & quality for the video.
STEP 5. Finally, click on "Download".





For iPhone/iPad Users:
STEP 1. Launch "Documents" app on iPhone/iPad.
STEP 2. Open VidPaw site with the built-in browser in Documents.
STEP 3. Paste the online video's URL to the download tab.
STEP 4. Select output format and quality for the download video.
STEP 5. Submit downloading.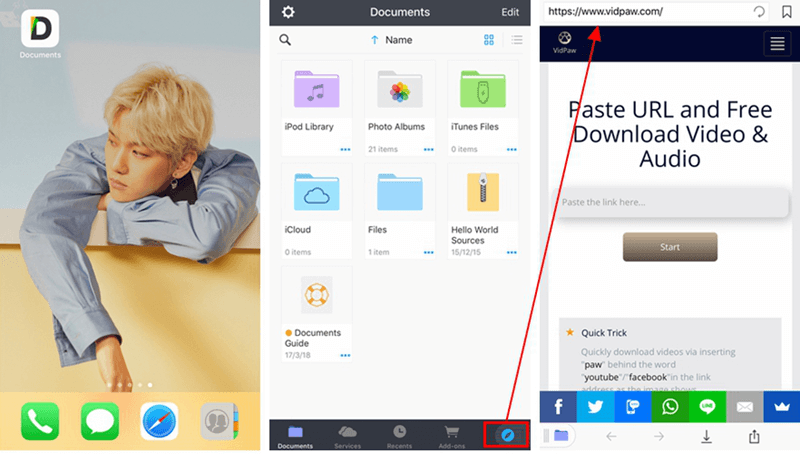 For Android Users:
STEP 1. Copy the URL of the video you want to download.
STEP 2. Launch a browser and head to VidPaw.
STEP 3. Paste the URL to the download bar in VidPaw.
STEP 4. Click on "Start" and scroll down the page to select output format as well as quality for the output video.
STEP 5. Click on "Download".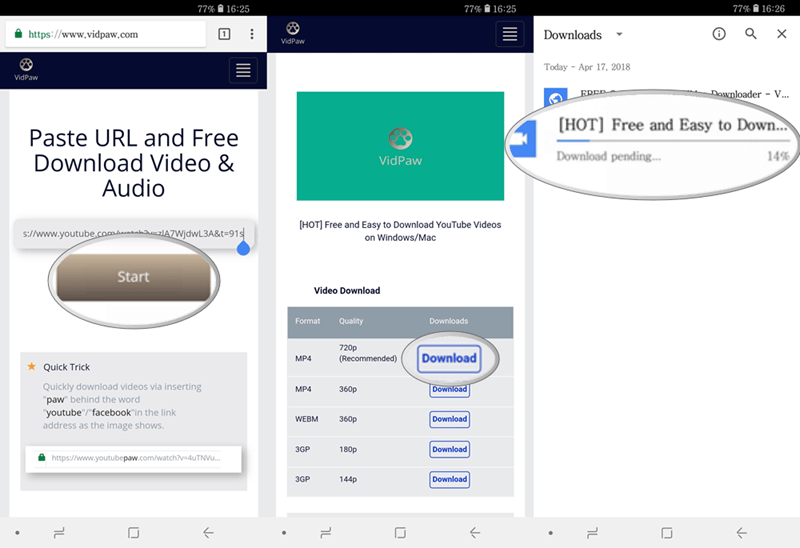 Case 2. Prompt Pops up Saying "Error! Please Refresh the Page and Try Again"
Some users may encounter such problem while they have pasted the URL of online video to the download bar in VidPaw. VidPaw doesn't work to download it but keeps noticing "Error! Please refresh the page and try again."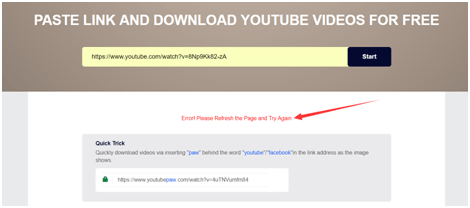 #1. Refresh the page and try to paste the URL to download again.
#2. For Android/Win/Mac users, clear cached data in the browser.
#3. Try on another device.
Case 3. VidPaw Home Page Display at a Mess
Sometimes when you open VidPaw, you will find that the home page is at a mess. This mostly results from the cache data.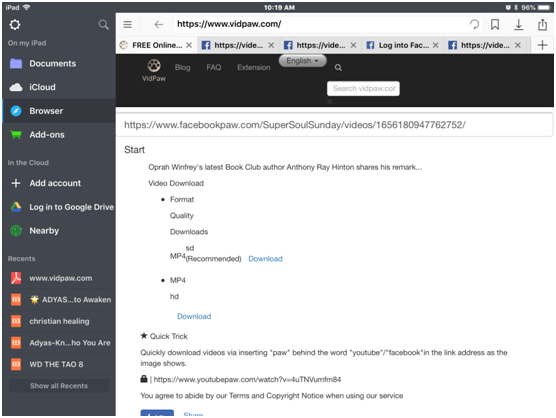 #1. Clear up cache data in browsers on Android/Win/Mac and then reopen vidpaw.com.
#2. For iPhone/iPad users, in Documents app, go to "Settings" > "Browser" > "Clear Cookies and Data". If it remains useless, uninstall Documents and reinstall it.
#3. Contact VidPaw Support Team to check out whether this is a technical glitch.
Case 4. 504 Error Gateway Time-out
The 504 Gateway Timeout error is a HTTP status code, which means that one server did not receive a timely response from another server, and it was accessing while attempting to load the web page or fill another request by the browser.
There are 3 main reasons for why 504 error happens.
#1. The sever goes wrong, for example, it is power-cut, which results in failing to deal with data and giving respond to users.
#2. VidPaw is updating the data of the website to provide better download service for users.
#3. Something unexpected happens and VidPaw is working on it. We'll be back soon.

Under these circumstances, when you turn to VidPaw's page and you may get the "504 Gateway Time-out" unexpectedly. You just need to wait patiently till it get fixed again.
Ultimate Video Tutorial: Follow the Instruction and Use VidPaw
Although VidPaw is quite easy for using to download online videos, it can be visualized to watch practical operations. Just turn to this video tutorial and you can grasp VidPaw much more quickly and easily.
Hope you can get VidPaw working again after reading this tutorial on dealing with the situation that VidPaw not working. We'll keep optimizing our online video download service to help you enjoy videos offline more conveniently. Thanks for choosing VidPaw!



Published on July 09. 2018
Excellent

Thanks for your rating.