Free Download YouTube Tom and Jerry Full Episode to MP4
April 09, 2020
Tom and Jerry is a cherish memory in everyone's childhood. Until now, the cartoon still has lots of fans and even adults would search for its full episodes on the some video platform like YouTube, Amazon, Netflix to stream with their children. For more convenient use, we offer the simple ways to free download YouTube Tom and Jerry full episodes in this blog to help you download them in MP4 for playback. Get down to see now.
Part 1. Enjoy the Latest Tom and Jerry Episodes Online
Let's see what are the latest Tom and Jerry episodes released recently. You can stream these episodes here directly for enjoying the funny moments brought by these two cute animals!
1.Tom & Jerry | Jerry and Jumbo Team Up | Classic Cartoon | WB Kids
2.Tom & Jerry | Let's Save the Day! | Classic Cartoon Compilation | WB Kids
3.Tom & Jerry | The Deliciousness! | Classic Cartoon Compilation | WB Kids
4.Tom & Jerry | Indoor Fun! | Classic Cartoon Compilation | WB Kids
5.Tom & Jerry | New Year, Same Duo | Classic Cartoon Compilation | WB Kids
Part 2. Introduction of Tom and Jerry
Tom and Jerry is one of the most famous American animated cartoons released in 1940. It's been many people's favorite cartoons in the early age. The story focuses on Tom, a cat, and Jerry, a mouse. Tom is a pet of the house host. He wants enjoy all the food and the love of the host and tries hard to keep other animals out of the house. And Jerry is always pursued by the Tom. However, the mouse Jerry can not only notice Tom's jokes and lies, but also strike him back with many traps.

The stories are interesting and funny with Tom and Jerry, which can always make people laugh. Many parents may broadcast this interesting cartoon to the children.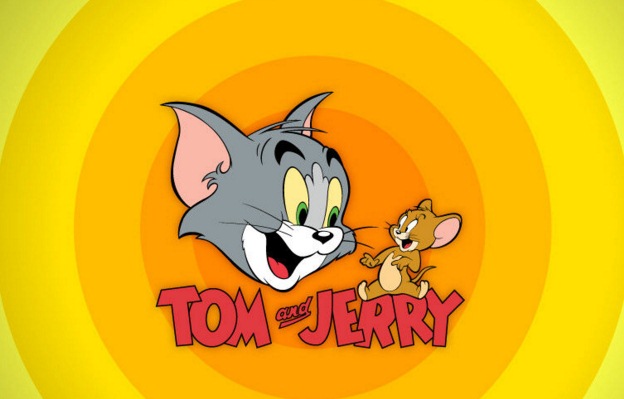 There are a lot of Tom and Jerry sources on the Internet when you search it. It means that many websites and software are support to watch this cartoon online. YouTube is one of the sites that provides free Tom and Jerry full episodes for online streaming, however, it need to connect with reliable Internet connection or you would get a bad streaming experience. Also, if you do not want to waste mobile data or wants to download the video in MP4 to playback with kids, YouTube dose not have this function.
In this case, I find out a perfect website that we can download Tom and Jerry video to MP4 for offline playback. This is called VidPaw!

Part 3. Download Tom and Jerry to MP4 for Offline Playback
VidPaw
is a mature website that is compatible with PC, iPhone, Android phone and tablet. It supports more than 20 languages so that you can use the site even you are not speaking English. What's more, VidPaw can not only download the videos from YouTube, but also more than 1,000 video websites.
STEP 1. Paste the Tom and Jerry Video URL to Download
In the beginning, you should copy the link of Tom and Jerry in YouTube. And then open the VidPaw.com to paste the URL in the download and hit the "Download" button.


STEP 2. Download Video in Desired Format and Quality
There have many different output selections offered to you after loading. Choose your favourite one and move you mouse on "Download", then make a click.
After clicking the download icon, VidPaw will begin downloading the Tom and Jerry video immediately.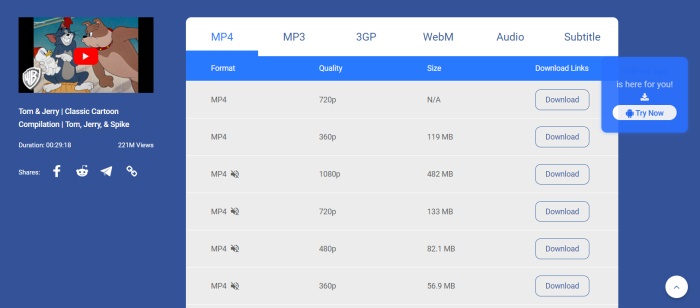 STEP 3. Enjoy Your Favorite
When the download is finished, you now can play the Tom and Jerry episode offline. It is also a rational choice to play it on a larger screen like a smart TV for better enjoyment with your kids.

Download Tom and Jerry to HD MP4 for Offline Playback
VidPaw online video downloader does help to download Tom and Jerry episodes with the most convenient way, but the quality it can output can only reach 720p in maximum. Therefore, if you want to download the episode in higher quality for playing on better screen such as your liquid-screen TV, you can try VideoHunter to download Tom and Jerry episode to MP4 in higher resolution such as 1080p, 2K, 4K, and 8K.
VideoHunter
is a pro version of VidPaw online video downloader. It mixes the advantages of VidPaw and is also integrated with some unique features. Go through them quickly to know more about VideoHunter now.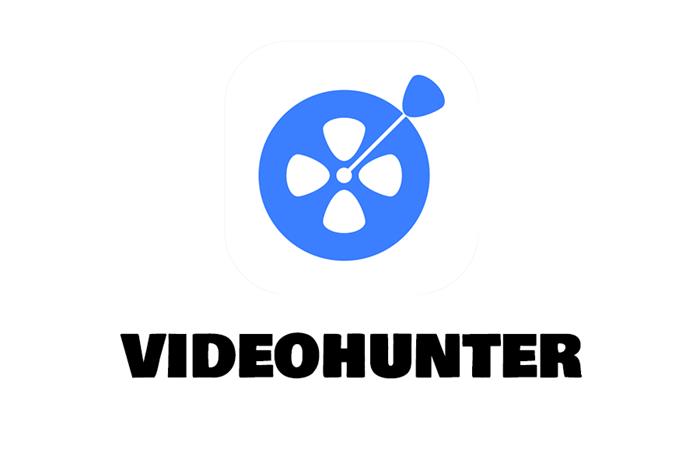 • Support 1,000 video sites to let users free download from;
• Download any YouTube videos like playlist, music videos, subtitles with ease in MP3, MP4 and WEBM formats;
• Provide a powerful video converter to avail users to convert the downloaded videos to other 20+ formats and devices as they need;
• Provide pretty high resolution for choosing such as 1080p, 2K, 4K, and 8K;
• Enjoy the fast downloading speed which can be 2x quicker than before, and also batch download tech supports users to download several videos at once.
Now please follow the steps below to download Tom and Jerry episodes to HD MP4 on the computer for offline playback.
STEP 1. Download the appropriate version of VideoHunter to your computer. Then install it properly and launch. You need to go to the "Downloader" inside VideoHunter.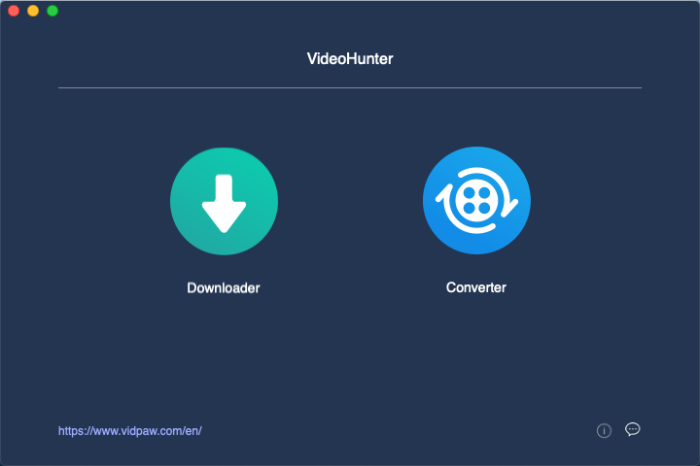 STEP 2. After getting the URL of the Tom and Jerry episode, paste it to the frame bar in VideoHunter's "Downloader". Then, click the "Analyze" button.
STEP 3. When the video information of the Tom and Jerry episode is loaded, there is also output choice provided for you to choose. Select MP4 and HD quality, finally, hit the "Download" button. Then you can save the Tom and Jerry episode in high quality for offline playback.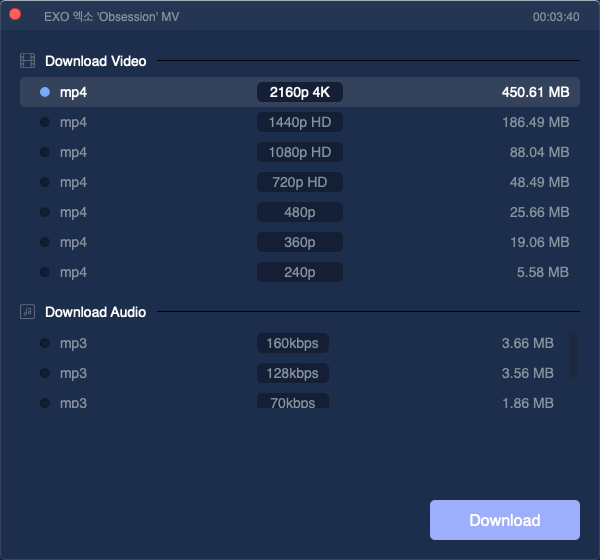 Part 4. Other 2 Easier Ways to Download Tom and Jerry Cartoon for Kids
To user's surprise, VidPaw also offers other two ways to download the YouTube Tom and Jerry full episode with ease. Check them right now!
A Simple Trick to Download YouTube Video
If you find the first method too troublesome to use, you can try this simple trick.
STEP 1. Type "paw" after "youtube" in the address bar after you find the Tom and Jerry cartoon on YouTube, for example, www.youtubepaw.com.
STEP 2. Press the "Enter" key and redirect to the download page on VidPaw.
STEP 3. Select to download your favourite Tom and Jerry YouTube episode with your preferred format.

NOTE: This quick hack is currently applicable to YouTube only.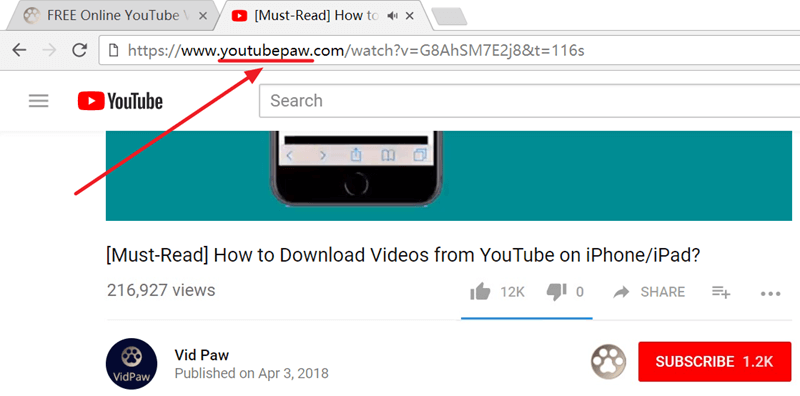 Download Tom and Jerry Episodes with VidPaw Extension
VidPaw also offers users with an extension to download YouTube videos so that you can simply save the Tom and Jerry as soon as possible on your desktop on Win/Mac.
However, how to install it? Here let me show the steps for you.
STEP 1. Install Tampermonkey At First
Tampermonkey, a famous software in the browsers, is used to provide a stable and instant environment for running VidPaw Extension on browsers like Google Chrome, Mozilla Firefox, Safari, and Microsoft Edge.

STEP 2. Install VidPaw Extension
After finish installing Tampermonkey, you can see a special icon listed in your extension bar.
In that step, click here: "
VidPaw Extension
" to install VidPaw Extension in Tampermonkey, too.
Give it a click on the "Install" button and all is done.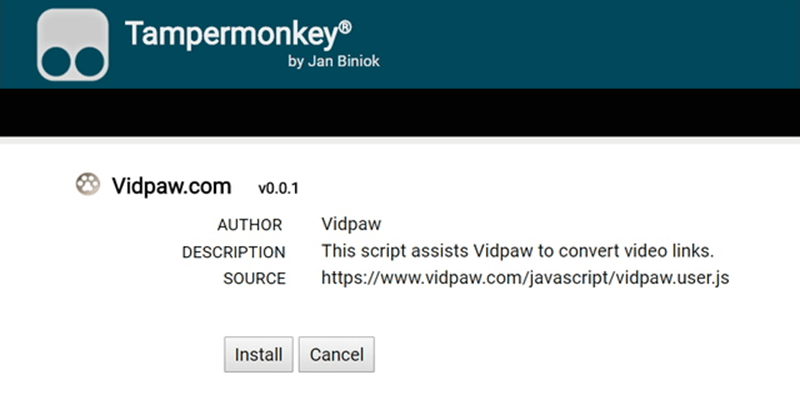 STEP 3. Click the VidPaw Icon to Begin Downloading
When you get to the Tom and Jerry video on YouTube, you'll see a paw-like icon below the video. Click it to save the video with your preferred format immediately for offline playback! Just wait for a minute, you can enjoy the video freely.


These are the 3 ways provided for you to download the YouTube Tom and Jerry full episodes freely. I believe that both you and your kids would enjoy the Tom and Jerry cartoon happily offline. Just practise it and you will feel how useful VidPaw is.
[Extra Reading] Benefits For Using VideoHunter
So by comparing VideoHunter and VidPaw online downloader, what benefits you can get if you use VideoHunter? Although you can realize some features it brings when we introduce VideoHunter you, these points are emphasized when you choose between an online video downloader and VideoHunter:
* When you want to download online videos to 1080p, 2K, 4K, and even 8K, you should choose VideoHunter, because VidPaw Online Video Downloader can only reach 720p in maximum.
* When you want to save efforts and time for downloading multiple videos, VideoHunter can help because it supports batch download. However, VidPaw Online Video Downloader requires you to download them one-by-one.
* VideoHunter has stabler and safer environment.
* The Mac version of VideoHunter provides a video converter tool to download all kinds of downloaded video/audio to 20+ formats as you want. So comparing to VidPaw Online Video Downloader, you have more format selections.

VideoHunter is the best choice for users who pursue high quality!
Excellent

Thanks for your rating.