4 Best Solutions to Download Movie Soundtracks on MacBook
It's not difficult to find a solution to download any movie soundtrack on your MacBook. You can search "how to download movie soundtrack" on Google. When millions of answers come out, you just don't know which is the best. But don't worry. I would like to show you the best solution to save movie soundtracks - VidPaw.
About VidPaw:
VidPaw, which has the ability to download any online video and audio, offers online downloader and software for MacBook. With this powerful downloader, you can freely download your wanted movie soundtracks without any limitation.
To know more about VidPaw, some key features should be mentioned.
- It's 100% free and safe.
- No registration is required.
- User-friendly interface design is offered.
- MP3, MP4 formats are supported.
- High-quality outputs are guaranteed.

Next, I'll show you the 4 best solution to download Movie soundtracks by using VidPaw.
Solution 1. Download Movie Soundtracks on MacBook by Using VidPaw for Mac
VidPaw offers many solutions to fit different needs. For MacBook users, it also provides software for users to download movie soundtracks easily. VidPaw for Mac is a powerful movie soundtrack downloader indeed.
With it, you can enjoy full services from VidPaw, for example, downloading music videos. If you want to save movie soundtracks in MP3, MP4 or any format you like, try VidPaw for Mac. Moreover, high output quality is for sure.
Next, let's move on to get a tutorial on downloading movie soundtracks by using VidPaw for Mac.

STEP 1. Install VidPaw for Mac.
To begin with, navigate to the official page or directly click here to download VidPaw for Mac. Next, go to Preference > enable "Allow apps downloaded from: Anyway" option. Then, start installing VidPaw for Mac on your computer.

STEP 2. Copy Movie Soundtrack Link.
Find your needed movie soundtrack from any site like YouTube, SoundCloud, and so forth. Then, copy its link.

STEP 3. Paste Movie Soundtrack Link.
Launch VidPaw for Mac after installation. You'll see the download bar on the interface. Simply paste the movie soundtrack link to the blank bar. Then, click "Analyze" to move on.
STEP 4. Choose Output Format and Quality.
On the download page, you can choose your favorite outcomes based on your needs. VidPaw for Mac allows you to extract movie soundtracks from the online video as well. In this step, choose a suitable format and quality for the downloading movie soundtrack.

STEP 5. Start Downloading.
After all steps above, you just need to click on the "Download" button to start downloading movie soundtracks. Without a long time, downloaded soundtrack songs will lie in the "Finished" section. Now, it's time to enjoy movie soundtracks.
Solution 2. Easy Steps to Download Movie Soundtracks Online
In addition to the software version, you can also try VidPaw Online Video & Audio Downloader, which has the ability to download any online video and audio online without downloading a software. Follow the instructions below to save your wanted soundtrack easily.

STEP 1. Copy the soundtrack link from YouTube.
STEP 2. Go to VidPaw Online Video & Audio Downloader. > Paste the soundtrack link to activate the download page.

STEP 3. Choose a suitable output format and quality for the downloaded soundtrack.
STEP 4. Last, click the download button to the finish download process.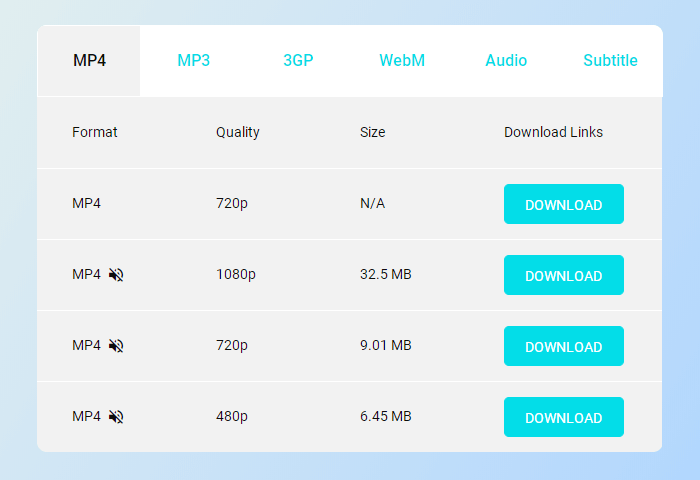 Solution 3. Quick Trick to Save Any Movie Soundtrack on Mac
If you are looking for a much easier method to download movie soundtracks from YouTube, you can directly change the link of the soundtrack. Without opening the VidPaw website, you can easily access the download page of the wanted soundtrack.
Let's see how to make it in detail.

STEP 1. Go to the movie soundtrack you want to download on YouTube.
STEP 2. Directly change the link on the address bar.
- Add "paw" behind "youtube".
- Then, move on to activate the download page.
STEP 3. On the download page, choose MP3 as the output format. Then, select a suitable output quality.
STEP 4. After that, simply hit "Download" to finish the download process.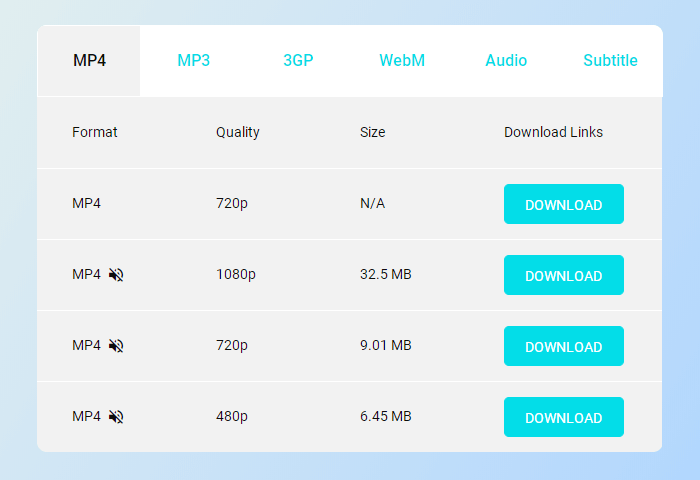 Solution 4. Download Movie Soundtracks by Using VidPaw Extension
Of course, if you are saying that "Do you have an easier method?", I will say yes.
VidPaw Downloader Extension is offered as well. It has the ability to help you convert any online video to MP4, MP3 or 3GP. Moreover, VidPaw Extension is accessible for many browsers like Chrome, Firefox, Safari.
For sure, using VidPaw Extension to download the movie soundtrack is totally free. Once you've downloaded VidPaw Extension, you just need to simply click the VidPaw icon so that you can automatically move to the download page.
How do you install VidPaw Extension? It's very easy.

STEP 1. First of all, install Tampermonkey for a stable and instant performance based on your browser.

Google Chrome Tampermonkey
Mozilla Firefox Tampermonkey
Safari Tampermonkey
Microsoft Edge Tampermonkey

STEP 2. Click HERE to install VidPaw Extenstion.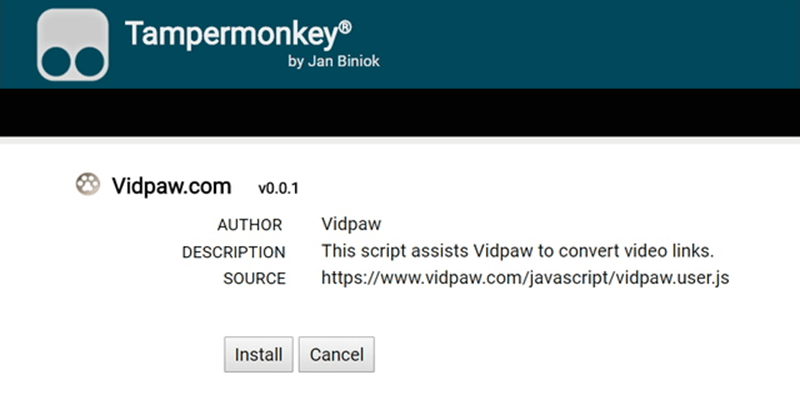 STEP 3. Access a soundtrack on YouTube, then, you'll find a VidPaw icon is under the video. After hitting the icon, you will automatically move to the download page.
STEP 4. Follow the instructions to start downloading a target soundtrack.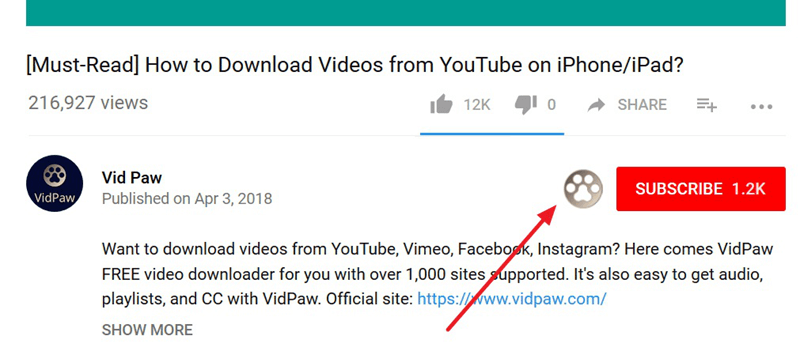 By using VidPaw, you can try several methods to download your wanted movie soundtrack on Mac easily. Without any limitation, you can freely save any movie soundtrack with VidPaw. Now, you might have mastered the 4 best solutions to download a movie soundtrack on Mac computer. If you think VidPaw is useful, please share it with your friends.
Excellent

Thanks for your rating.