Chris Brown | How to Free Download All Chris Brown Best Songs to MP3
If you love rap, then you may be familiar with Chris Brown, one of the top American rap singers. With great talents in music, he is good at various kinds of music genres, including pop, hip-hop, R&B, electronic. And his remarkable voice, seductive melody, and perfect singing has fascinated the mind of audience.
Here, I'd like to recommend you some of his best songs in his albums. I have picked up his 15 songs ranking high in terms of view counts on YouTube. Now, move on and download you favorite Chris Brown songs.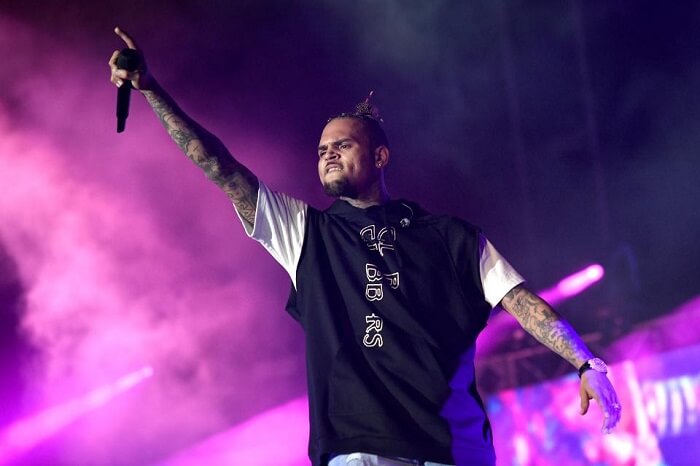 Loyal
Loyal features an assist from another rapper Lil Wayne, telling a theme of woman's betray - a theme thought to point at Brown's ex-girlfriend Rihanna. And since its premiere on February 1, 2014, this song has continuously spent 36 weeks on the top 10 slot of Billboard Hot 100.
Look At Me Now
Featuring two outstanding rappers - Busta Rhymes and Lil Wayne, "Look At Me Now" earns Brown a top one hit both on Hot R&B and Hot Rap Songs charts. This song is really popular, thus you can find many cover versions by other singers. And apart from the song itself, the dancing and the scene design in the music video also receive positive reviews from many critics.
With You
If you love R&B ballad, then this song will be a must listen among Chris Brown's songs. "With you" the third single of his second album Exclusive. Released on 4 December 2007 in United States, this single became top one hit on the US Pop Songs Chart. And it also ranked high in the charts of Finland and several other countries since its international release on 21 March 2008.
New Flame
It's recommended you listen to "Kiss Kiss" while watching its music video. The music video perfectly shown the theme of "New Flame", with an ending scene where several dancers dancing in front the burning fire. Click the video below to have a look.
Kiss Kiss
Chris Brown has always paid much efforts on his songs' music videos. This time, Kiss Kiss's music video has earned him a nomination at the 2008 MTV Video Music Awards for "Best Choreography". And the video is illustrating a story of a boy trying to get a girl's attention.
Turn Up the Music
This uptempo song has managed a global success commercially, hitting a chart peak in many countries like Australia, Hungary, Canada, New Zealand, and etc. Apart from the honorary awards for its music video including Best Male Video and Best Choreography, its production has also obtained many praise from music critics.
Next To You
"Next to you" is a pop love song. Chris Brown and Canadian Justin Bieber naturally plays off each others' vocals, telling a man's promise and encouragement to his lover. This song created quite a stir at that time, and brought Chris Brown to the top of music one again.
Yeah 3x
"Yeah 3x" means "Yeah 3 times" and "Yeah Yeah Yeah". And the song's lyrics are just like this title, full of the word "Yeah". It is a dance-pop perfect for party time. Its fast electronic beats will gets your night excited.
Pills & Automobiles
Released on 4 August 2017, "Pills & Automobiles" is the fourth single of the album Heartbreak on a Full Moon. It features several rappers, including Kodak Black, Yo Gotti, and A Boogie wit da Hoodie.
Party
Party is the second single from the album Heartbreak on a Full Moon released on 16 December 2016, featuring an assist from Usher and Gucci Mane. And Internet viral video stars Kida the Great and Ayo & Teo have cameo appearance in its music video.
Forever
"Forever" is evaluated as one of the best ever songs of Chris Brown on About.com. After its production, it soon replaced his single "With You" and Kanye West' "Down" to become the new material of commercial jingle for Doublemint gum.
Don't Wake Me Up
"Don't Wake Me Up" was released as the forth single of his album Fortune on 18 May 2012. This songs describe a dream where one lost his loved one. It has achieved a commercial success, riding to the top 10 slot on Billboard Hot 100.
Love More
"Love more" is a club-friendly song. Minaj - one of the producer of this song, mentioned the beat of this song was stupid. But actually, it is the kind of beats that makes you want to hit the dance floor.
Privacy
This single is from Chris Brown's eighth studio album, Heartbreak on a Full Moon. It's a R&B slow jam that will bring you to the 1990s dance hall.
Don't Judge Me
"Don't Judge Me" was evaluated as the highlight of Fortune. Many people said this song is talking about Chris Brown himself. In the lyrics, he wish to get his lovers forgiveness to his disloyalty and a chance to restart and move forward.
In the End...
Now I guess, many of you have put these songs to your music folders. But apart from these, Chris Brown also have other excellent works. If you think there are any good songs of Chris Brown, welcome to recommend to others in the comment area below!
Topics:
Chris Brown
Music Streaming
Music
Excellent

Thanks for your rating.