As we know, there are so much benefits of listening to the relaxing music, for example, relieving the pressure, or for having the deepest sleep. And today, with more and more relaxing music being uploaded to YouTube, there is always a suitable one for you.

However, it's still a pity that YouTube doesn't allow its users to download their favorite relaxing music directly. Could it be said that we can only enjoy our favorite YouTube relaxing music online? Absolutely no! In this post, we will provide you three different ways to make your favorite relaxing music playable offline.
Part 1. How Can Relaxing Music Help Us?
For many relaxing music fans, relaxing music is more than just a song, but the sound of the universe that is trying to speak to them. And the benefit that relaxing music will give them varies from person to person.
To take the children and teenagers as examples, relaxing music really helps them concentrate on wherever their energy and efforts should be focus, like making decision or finishing homework.
For adults, they need some relaxing music to take a break from the stresses from their work and life. Besides, relaxing music is also a kind of healthy "sleeping pill" for the insomniac, as they can fall asleep with no effort by listening to the relaxing music instead of taking the medicine constantly.

What's more, for all of us, relaxing music is a perfect sound helping to connect with ourselves, making us feel relieved, keep calm or even get away from bad mood.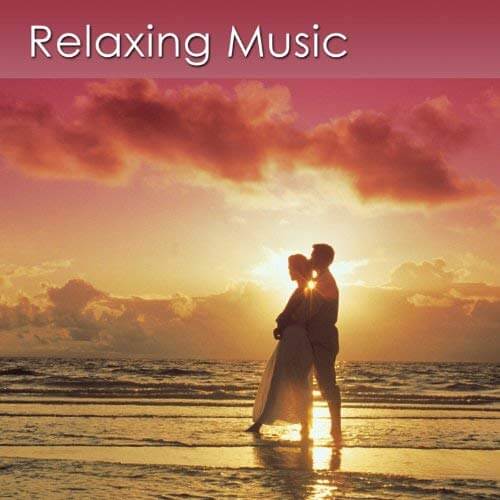 Part 2. Download YouTube Relaxing Music for Offline Streaming
Relaxing music is so amazing as it can do many helps on mood adjustment and more other aspects than we have never imaged. Therefore, in order to listen to the relaxing music at anywhere and anytime, many relaxing music fans have been on the way to search for the best solution to download YouTube relaxing music for offline streaming. If you are one of them, VidPaw is all you need.

VidPaw is a powerful online downloader, which can always bring unexpected surprise to us. Since it can not only speak 8 languages but also support various output formats and qualities for users, it's quite easy for relaxing music fans from all over the world to download their favorite relaxing music with their desired output formats and qualities.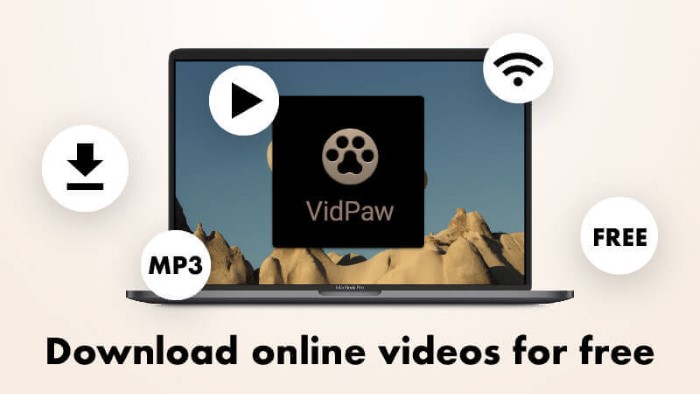 Besides, VidPaw is 100% safe since it contains neither malwares nor virus, and whenever you head to its homepage, you won't see any pop-up ads. What's more, VidPaw is totally free, and you can download your favorite relaxing music from YouTube without paying any fee.

If you are now attracted by VidPaw and want to have a try, just keep your pace on. Next we will offer you three different ways to easily download relaxing music from YouTube via VidPaw.
Method One - Download YouTube Relaxing Music with URL
STEP 1. Open YouTube on your desired browser, and then find your favorite YouTube relaxing music. Play the relaxing music and copy its link from the address bar.


STEP 2. After coping the link of the YouTube relaxing music, you can open another tab and go to VidPaw homepage. Then you will see a box frame. Simply paste the link on it and finish this step by hitting the "Start" icon.


STEP 3. Now, you will see many downloading choices. Choose your desired output format and quality for the YouTube relaxing music, and finally click on the "Download" icon. Be patient and waite for minutes, then the relaxing music will be successfully saved to your device.
Method Two - Download YouTube Relaxing Music with VidPaw Extension
STEP 1.Tampermonkey extension will do help on making Vidpaw extension have a more stable performance, therefore, it is recommended for you to install the Tampermonkey extension ahead of all. Simply click here and spend just a minute to select downloading the appropriate Tampermonkey extension according to your browser.


STEP 2. If you have already finished the first step and the Tampermonkey has been successfully installed on your browser, now you can click on "VidPaw Extension page" to download the VIdPaw extension.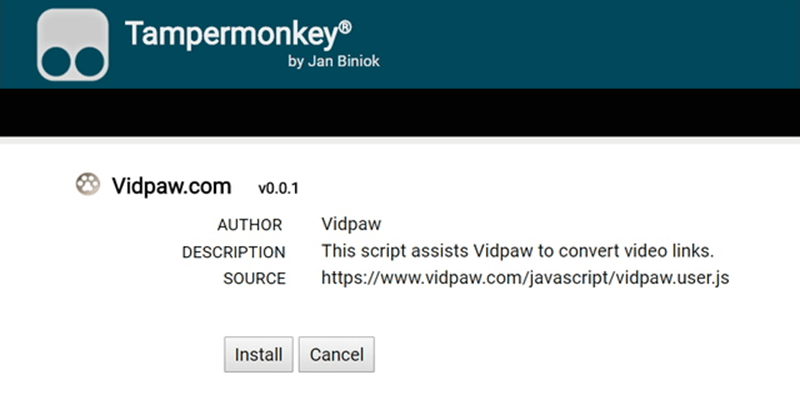 STEP 3. Once the VidPaw extension has been successfully installed on your browser, you can open another tab to search for your favorite relaxing music on YouTube. Then open the relaxing music and scroll down, as you can see, the icon of VidPaw has been already set. Click the icon right now to download the relaxing music with your desired downloading choices.
Method Three - Download YouTube Relaxing Music by Changing URL
NOTE: This method only allow you to download the relaxing music from YouTube.
STEP 1. Open YouTube on your browser and search your favorite relaxing music.
STEP 2. Edit the URL on the address bar of the YouTube relaxing music like the following tips -
add "paw" after "youtube", and press the "Enter" key.
For example: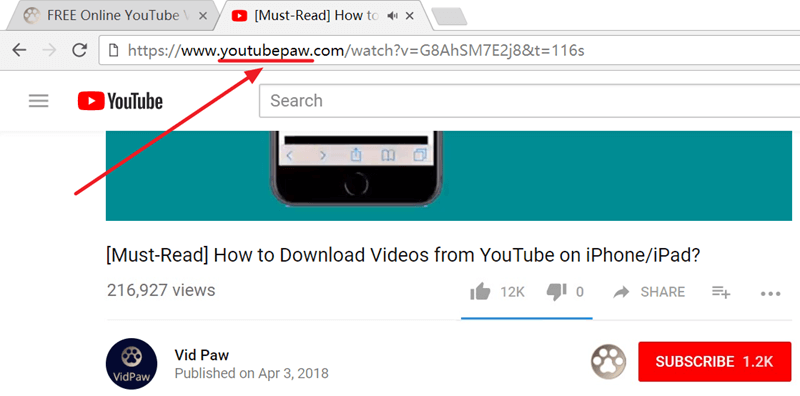 STEP 3. Press the "Enter" key and the web page will redirect to the VidPaw download page. All you need to do now is to choose your favorite output format and quality for the YouTube relaxing music to download.


Relaxing music today seems a part of our life. We need it to keep calm and even go for a deepest sleep. So downloading the relaxing music can be convenient and important for us. Thankfully, VidPaw is here and we can freely download our favorite YouTube relaxing music within a few steps. Stop hesitating and give VidPaw a try, I am sure that you would fall in love with its wonderful using experience!


Published on December 07, 2018