Best Alternative to YouTube Red for Watching YouTube Videos Offline
September 07, 2018
YouTube may be the most popular Internet platform for video content. Whether you're looking for music videos, product reviews videos, how-to videos, Vlogs, gaming videos or skit videos...... You can find almost all different kinds of those videos with high quality on YouTube site.

YouTube also offers a solution - YouTube Red, for users who hate being interrupted by online ads, as long as you're willing to pay. But this year YouTube music go online, and YouTube Red is going away. It's being replaced by YouTube Premium, and it will cost extra.

So is it worthy to pay a high monthly fee or to watch only online and being interrupted by advertisements? I suggest you to consider finding an excellent alternative for YouTube Red. Now, we break down the best in this post.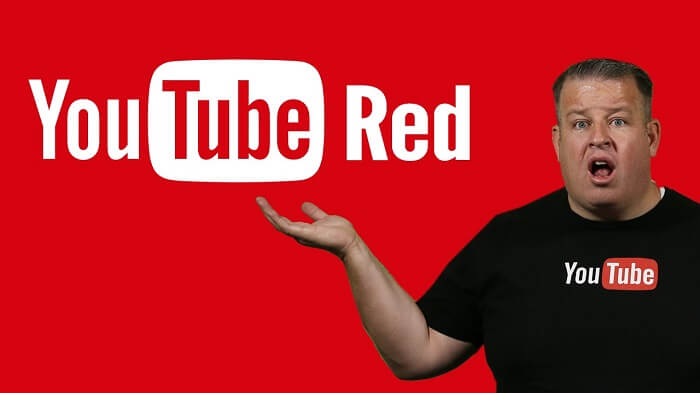 Part 1. What Is YouTube Red
YouTube Premium, formerly YouTube Red, is a paid streaming subscription service of YouTube. It provides ads-free streaming of all videos hosted by YouTube, exclusive original content produced in collaboration with the site's major creators, as well as offline videos playback and background videos playback on mobile devices.

Two years ago, YouTube launched YouTube Red, a service that gave subscribers an on-demand music service, which is more or less similar to Spotify or Apple Music. YouTube Red also removes ads from YouTube. All of that cost $10. But now that's changing.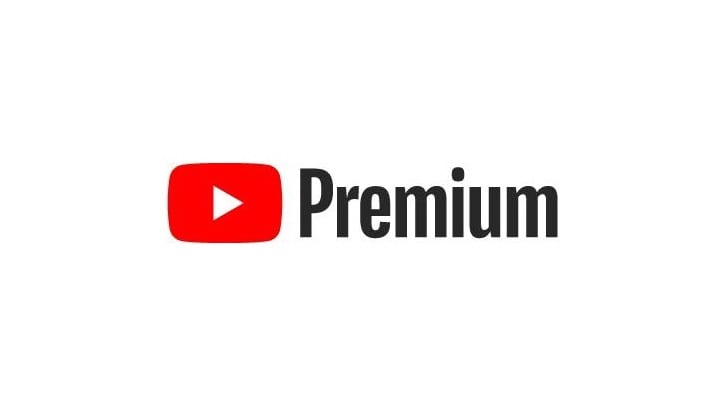 YouTube launched YouTube Music in May, an improved version of its existing Music service. The service costs $10 a month (it is said that the service will eventually replace Google Play Music). Now YouTube intends to charge $2 more for the other parts of YouTube Red, which will be renamed YouTube Premium - but will require you to also pay for YouTube Music.

That is: YouTube Music's $10 a month removes ads from music videos but not from the rest of YouTube. If you want to watch ad-free, YouTube original shows, you're now going to have to pay $12 a month instead of $10 a month. YouTube Premium's $12 a month removes ads from all YouTube videos, like YouTube Red used to do.

Part 2. YouTube Red's Limitations
High monthly subscription fee
The high monthly fees mentioned above are arguably one of the most important constraints that can be very troubling to users. As the latest YouTube Premium not only bundles the fees for music and video services , but also adds $2 to the old version, YouTube Red. This has led to the fact that users who want to see some partial YouTube videos have to bears the extra YouTube Music fees.
Background playback doesn't work
According to feedback from many users who use YouTube Red, there is situation like that background playback doesn't work for any video happening. Some users said that even if the video has been downloaded, they cannot listen to YouTube video in the background. To solve this problem, users may need to check whether the application has any settings that prohibit background playback.
Keep Getting Message "Your account being used in another location"
YouTube Red has a problem in the running of the program. After receiving the message that YouTube is not running properly, it needs to shut down and restart the program to eliminate the problem.

Given the current limitations of YouTube Red, it's better to find a reliable, stable, and free YouTube Red alternative than to struggle with them.

Part 3. [Tips] Best Alternative to YouTube Red
Although you can find a variety of YouTube Red alternatives online, it takes a lot of time to choose one from so many. Just read this post, and I'll recommend you the best YouTube video downloader tool - VidPaw, and I'll also explain the steps in detail so you don't have to figure it out on your own.

VidPaw is a helpful and free online downloader that can help you to download YouTube videos without hassle. VidPaw allows you to download video from YouTube, Facebook, Vimeo, and other 1000+ video sites to WEBM, 3GP or MP4. This top online video downloader has no malware, adware, virus, etc. VidPaw is completely free and clean.

There are three ways to use VidPaw. One is the regular way, and the other two are the upgraded shortcuts. You can choose any way to use according to your own habits. You can also try all of them to see which one you like the best.
Method 1. Regular way to download YouTube Video with VidPaw
STEP 1. Copy and Paste the Link
Open VidPaw and your YouTube video page, then copy and paste the URL of YouTube video to the download box of VidPaw. Then hit the "Start" button.


STEP 2. Choose Your Desired Format and Quality
After loading, you can start to select from four sections: Video Download, Video-Only, Audio Download, and Subtitle. Just move the mouse to select what you want and click on the Download button.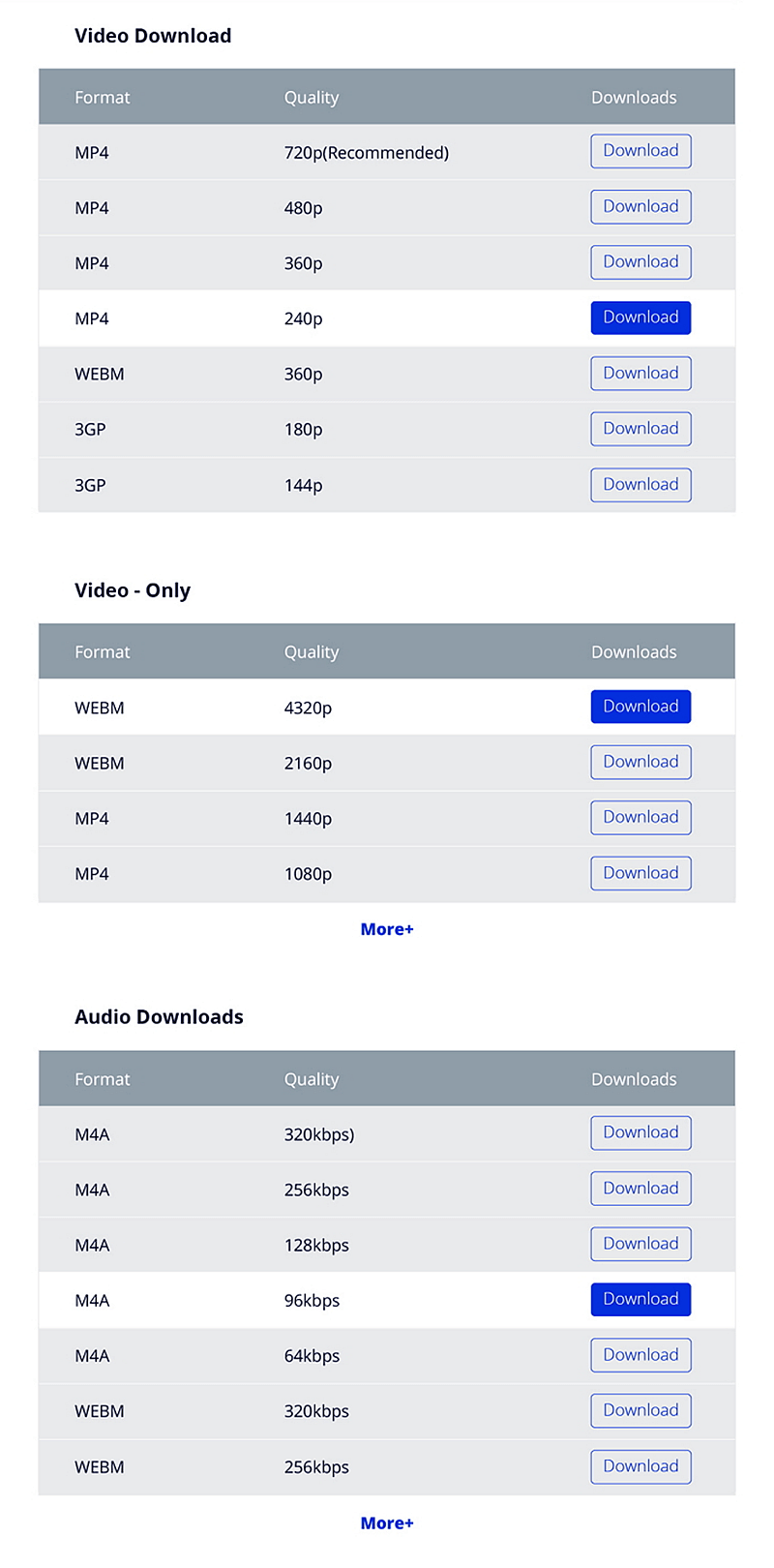 STEP 3. Enjoy Your Video on Laptop
When the download is completed, you can watch the video offline.
Method 2. Download YouTube Videos with VidPaw Extension

STEP 2. Install VidPaw Extension
Next, you should install the VidPaw extension, click here: VidPaw Extension.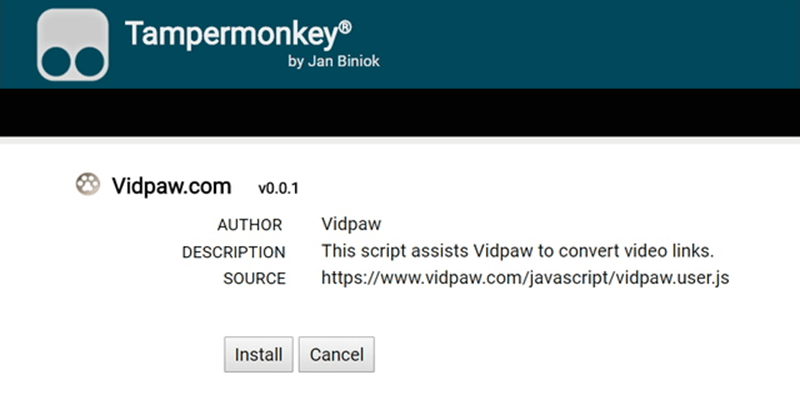 STEP 3. Download Video by Clicking on the VidPaw Icon
Now, open the YouTube video page, and you can see that the video has a VidPaw icon under it. Just click on it and you can download video to your device.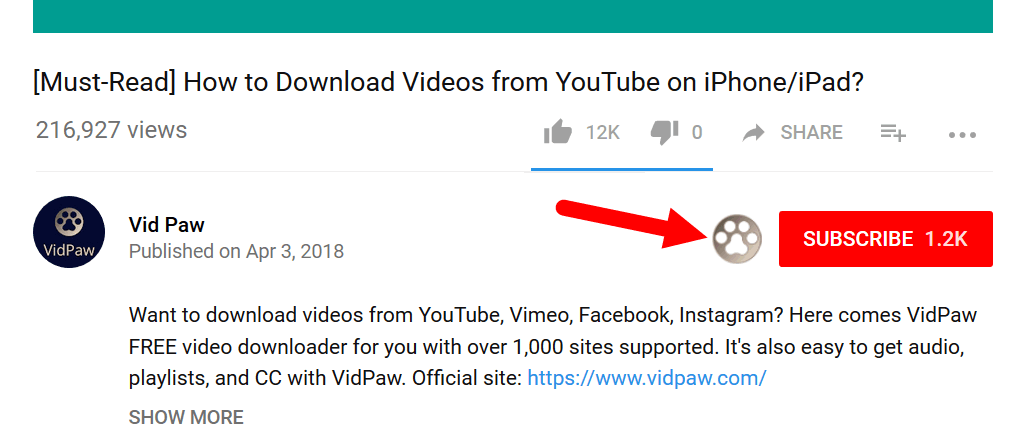 Method 3. Quick Tips: Change YouTube Videos' URL to Download
STEP 1. Head to the YouTube page containing the video you want to download. In the address bar, enter "paw" after "YouTube", for example, www.youtubepaw.com.
STEP 2. Press "Enter" key and redirect to the VidPaw download page.
STEP 3. Select the format and quality that you wanT. Hit on the button "Download" to start downloading your favorite YouTube video.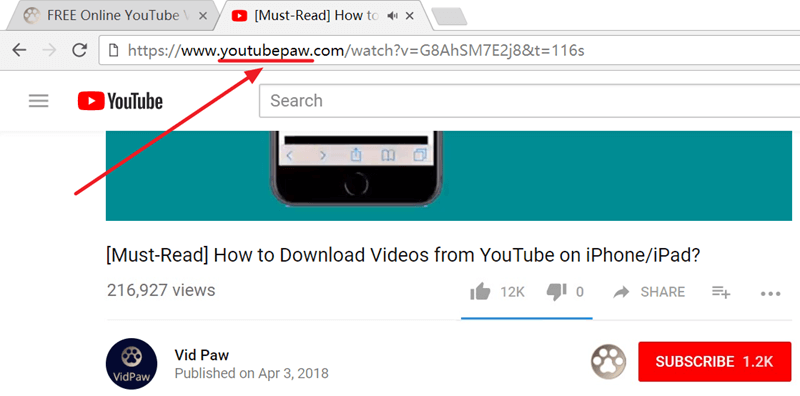 I believe that VidPaw is a powerful video downloader you are looking for. Now, you can try using VidPaw to download YouTube videos for playing them offline at anytime in anywhere, or edit the videos for your special purposes. Get VidPaw now!


Published on September 7, 2018
Excellent

Thanks for your rating.