[Children's Album] How to Download YouTube Kidz Bop Songs/Videos
January 03, 2019
Songs are indispensable for Christmas family reunions. What's your family's favorite Christmas songs? If you don't have any idea about Christmas party songs, try Kidz Bop's songs. You can search for Kidz Bop songs on YouTube and listen to them. Most of their songs cover hits and are family-friendly. They are very suitable for playing during Christmas family gatherings.

Of course, these songs are suitable for other family gatherings besides Christmas family gatherings, for example, class party, birthday party, and so on. Now move to the post to know more about Kidz Bop and the easiest way to download them.

Part 1. What Is Kidz Bop?
Kidz Bop is a group of young people who sing family-friendly versions of pop hits.

Kidz Bop connects children and families, even the society through their best-selling albums, music videos, consumer products and concerts. In United States, Kidz Bop is the No. 1 children's music brand. Since Kidz Bop launched its family-friendly music brand in 2001, they has sold more than 18 million albums and generated more than 1 billion streams. KIDZ BOP sold more albums in 2017 than Beyonce, Justin Timberlake and Katie Perry. The KIDZ BOP Kids are Billboard Magazine's "#1 Kids' Artist" for 8 consecutive years (2010 - 2017).

Kidz Bop announced that they were launching outside of the US for the first time and have expanded to the UK in February 2017. Up to now, Kidz Bop has released three successful albums in the UK. The fourth album was released on December 7, and a concert will be held in Hammersmith on April 20, 2019.

Kidz Bop is really an incredible music empire as all members are at such a young age. You can try to search and listen to Kidz Bop's songs on YouTube to see if they appeal to you.

Part 2. Download Kidz Bop Songs/Playlists on iPhone/Android
You can download the Kidz Bop songs/playlists from YouTube effortlessly with VidPaw.

VidPaw is the easiest online service for downloading Kidz Bop YouTube music video to local video/audio format. Moreover, with VidPaw, you don't need to spend time registering an account, and the only thing you need is a valid YouTube Kidz Bop music video URL. Once you simply paste the link and easily click Download in the VidPaw, you can immediately get the YouTube Kidz Bop music you want. VidPaw is an online program, which means that you can use it on Windows, Mac, Linux PC, Andorid phone/tablet, or on the iPhone/iPad.

VidPaw is completely free. Now you can follow next detailed steps to open VidPaw on your phone to get the YouTube Kidz Bop music.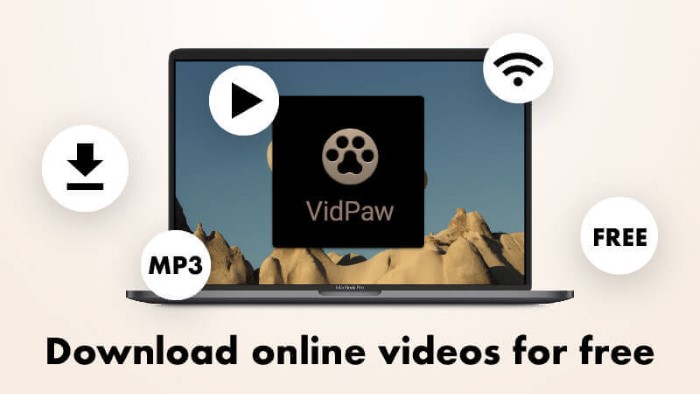 2.1 How to Download YouTube Kidz Bop songs on iPhone/iPad
STEP 1. Before downloading YouTube Kidz Bop songs, you need to go to App Store and download Documents on your iPhone/iPad. Then you should open Documents to launch the built-in browser and go to VidPaw.com inside it.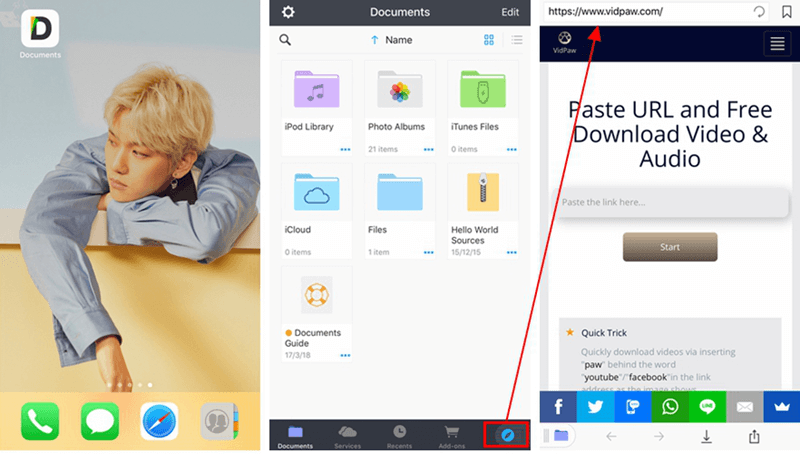 STEP 2. Go to YouTube and find your favorite Kidz Bop songs video. Copy the link of the video and paste it to VidPaw in Documents.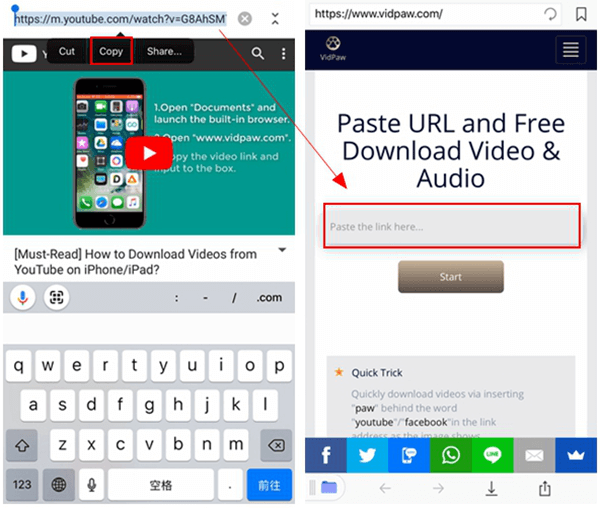 STEP 3. Tap on the "Start" button. Scroll down to select the video format you want to download, then tap on "Download" button.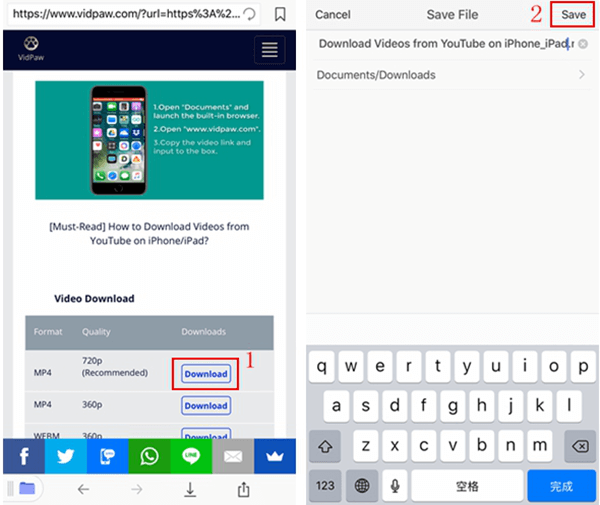 STEP 4. After tapping the button, VidPaw will start to download your YouTube Kidz Bop video as soon as you have submitted downloading.

Tips: VidPaw also has a feature that it can download the entire playlist of YouTube Kidz Bop songs from YouTube. You just need to copy and paste the URL of the page where the entire song playlist is located. Then follow other steps as you are downloading a single.
2.2 How to Download YouTube Kidz Bop songs on Android
STEP 1. Open a browser on Android and head to the YouTube Kidz Bop songs video you desire.

STEP 2. Directly copy the URL of the YouTube Kidz Bop songs video from the address bar and paste the URL into the search bar in VidPaw. Then tap "Start" button to start loading the video.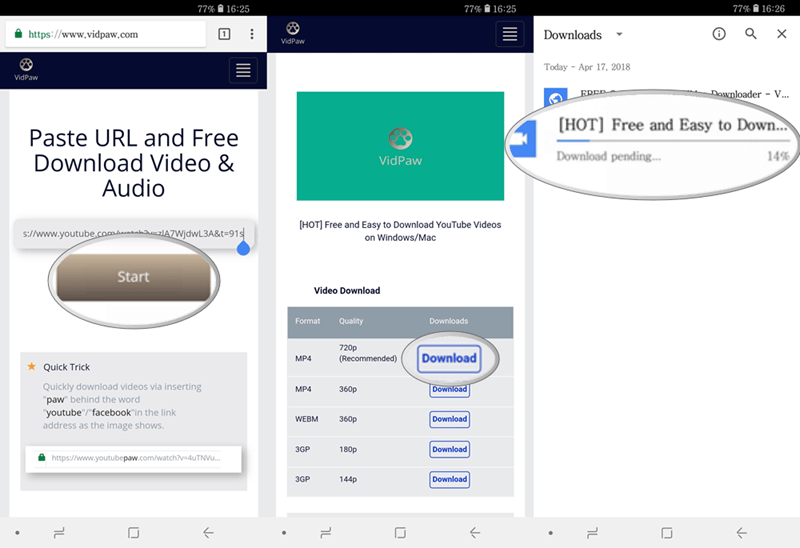 STEP 3. VidPaw provides users with different formats and qualities. You can select your desired file quality in the download window and then tap on the Download button. Just waiting for the download to be completed, and then the YouTube Kidz Bop songs can be played on your Android.

Part 3. Download YouTube Kidz Bop songs on PC with Extension
If you're used to downloading YouTube Kidz Bop songs on your computer, I want to tell you that VidPaw has a super easy-to-use extension. You can grasp it through the guide below.

STEP 1. In order to make sure that VidPaw Extension can have a more stable and smooth performance, you need to download a Tampermonkey Extension to your browser first. Click and install Tampermonkey extension basing on your browser.

Google Chrome Tampermonkey
Mozilla Firefox Tampermonkey
Safari Tampermonkey
Microsoft Edge Tampermonkey


STEP 2. Then, click here: VidPaw Extension and install VidPaw extension as well. The instruction will guide you to finish installing VidPaw extension to your browser.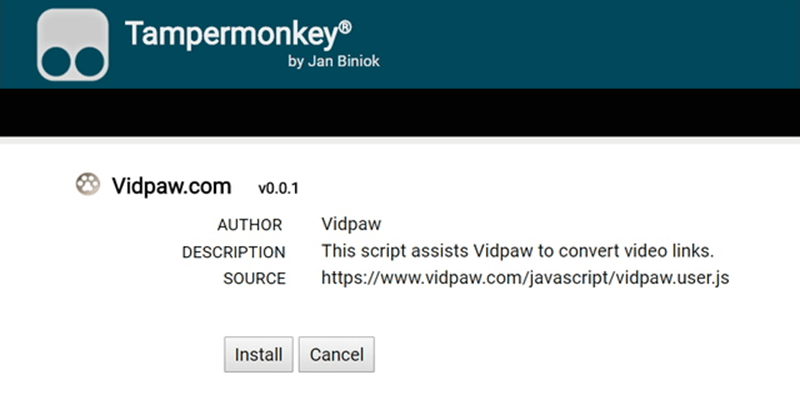 STEP 3. Now you can move to YouTube.com to search for the YouTube Kidz Bop songs video. On the video page you can try to scroll down, then you will see a VidPaw icon under the YouTube Kidz Bop songs video. You can download the YouTube Kidz Bop songs to your PC by clicking the icon.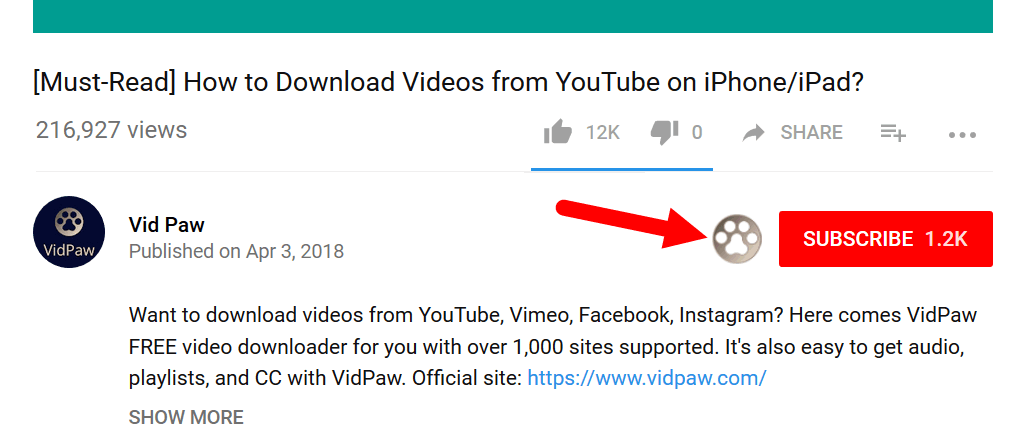 STEP 4. When the page has navigated to VidPaw and the information of YouTube Kidz Bop songs is loaded, you can choose the format and quality for the video of Kidz Bop songs you are going to download. Click the "Download" button and wait for YouTube Kidz Bop songs to finish downloading.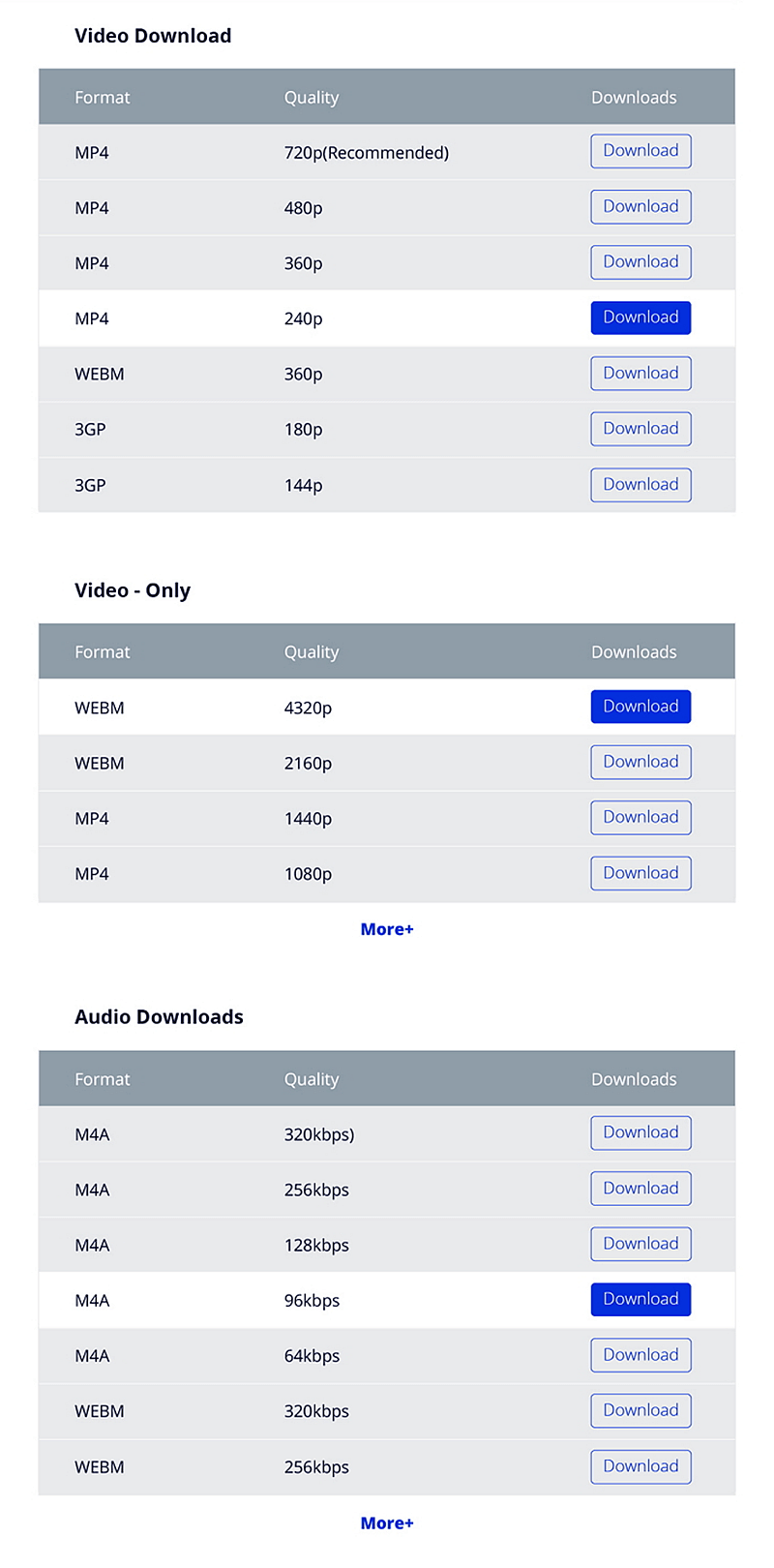 VidPaw not only supports online video/audio from YouTube, but also allows you to download audios/videos resources from Facebook, Vimeo, Dailymotion and other 1000+ video/audio sites to M4A, WEBM, 3GP or MP4. Now, just simply paste the URL from Youtube and get your Kidz Bop music to audio files in high quality. Enjoy! We hope you like VidPaw.


Published on January 03, 2019
Excellent

Thanks for your rating.