John Oliver's latest season of Last Week Tonight has ended on November 18. Instead of ending with a relaxed topic, John Oliver chose to end with a very serious one - the disturbing global trend of countries electing dictatorial leaders. Faced with this topic, Oliver accurately decomposes what is the "dictatorship" leader. Who is the protagonist of Oliver's topic? Of course, John Oliver's most satirical leader - Trump!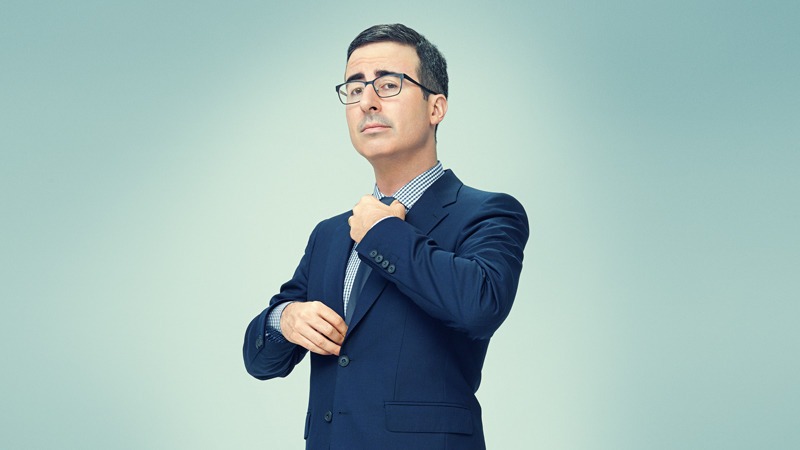 As Last Week Tonight also released a YouTube channel for audiences to watch more conveniently, here in this post, it will also introduce you an online video download tool to help you download the pipeline so that you can easily watch John Oliver's YouTube videos offline.
Part 1. John Oliver and Last Week Tonight
Last Week Tonight with John Oliver is an American late-night talk show and news satire television program. It is broadcast on HBO TV in the United States and Canada on Sunday, and on Sky Atlantic TV in the United Kingdom on Monday (originally Tuesday). Last Week Tonight draws its comedy and satire from recent news stories, political figures, media organizations, pop culture and often aspects of the show itself. Usually the show begins with a monologue, a stand-up comedian, who talks about political issues and then invites guests.

John Oliver's Last Week Tonight also has a channel on YouTube. You can subscribe to the Last Week Tonight YouTube channel for more almost news as it almost happens:

John William Oliver is an English comedian, political satirist and actor. His most famous works in America are the Daily Show, The Bugle and the Last Week Tonight. Oliver also played Professor Ian Duncan in the TV Series Community. He had worked extensively with Andy Zaltzman, and their collaboration included hundreds of hours of satirical podcasts and radio broadcasts featuring The Bugle.

Since 2014, Oliver has been the host of the HBO series Last Week Tonight with John Oliver. He has received widespread critical and popular recognition for his work on the series, whose influence over US culture, legislation and policymaking has been dubbed the "John Oliver effect".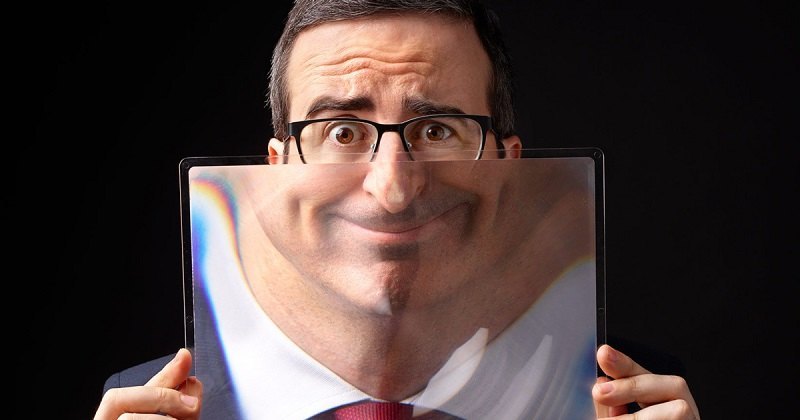 Part 2. Download YouTube Last Week Tonight with John Oliver for Learning Offline
John Oliver's Last Week Tonight airs on every Sunday for an episode of half an hour, but this half hour of the week is full of useful information! Therefore, many people may desire to download it and watch it for more times.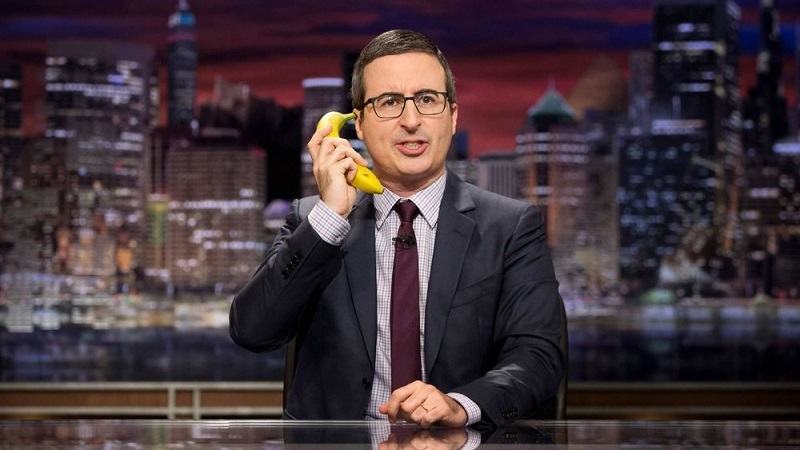 The first reason for why some people want to download Last Week Tonigh for playing offline for many times is that Oliver always speaks at a relatively fast speed. After listening to it, you will feel that too much information is difficult to digest. You may even fail to understand some points, so you need to watch it again. Secondly, it's so interesting to listen John Oliver's sarcasm! John Oliver is extremely good at rhetorical metaphors. He has an amazing vocabulary and a rich imagination for swearing.

Therefore, next, I will recommend a super easy-to-use YouTube John Oliver's Last Week Tonight videos download tool - VidPaw, which allows you to download the YouTube John Oliver's videos and help you to know more information of current affairs. You can even enrich your vocabulary by watching these videos.

VidPaw - A Super Easy-to-use YouTube Video Downloader
VidPaw is a free online video downloader, supporting high-quality download service. The website is an online tool that allows you to download audio and video files from online video websites, and it can enable users to free download high quality videos from 1000+ global popular video supported sites with no charge.

Available Video/Audio Formats and Quality

| | |
| --- | --- |
| Video Download | Support to download MP4, 3GP, and WebM in 144p to 720p with sound. |
| Video-Only | Support to download MP4, 3GP, and WEBM in 1080p, 1440p, 2160p, and 4320p with no sound. |
| Audio Download | Download videos as audio files in M4A and WebM from 64kbps and up to 320kbps. |
| Subtitle | Download Closed Captions in a certain YouTube video. |
Here is the easiest steps to download John Oliver's Last Week Tonight videos from YouTube in seconds:

STEP 1. Copy John Oliver's Last Week Tonight videos URL from YouTube Site
First, go to John Oliver's Last Week Tonight videos on YouTube. Click on the link to your favorite video. You can also search for John Oliver's Last Week Tonight videos in YouTube's search box to find the exact video you like. And then, open the John Oliver's Last Week Tonight videos you want to download and copy the video link from the address bar on top. Paste it to VidPaw and then hit the "Start" button.


STEP 2. Choose Your Desired Format and Quality
When you hit "Start", VidPaw will analyze the YouTube John Oliver's video automatically. After loading, you can start to select your desired format and quality from one of the four sections to download the videos - Video Download, Video-Only, Audio Download, and Subtitle. Just move the cursor to select what you want and click on the "Download" button.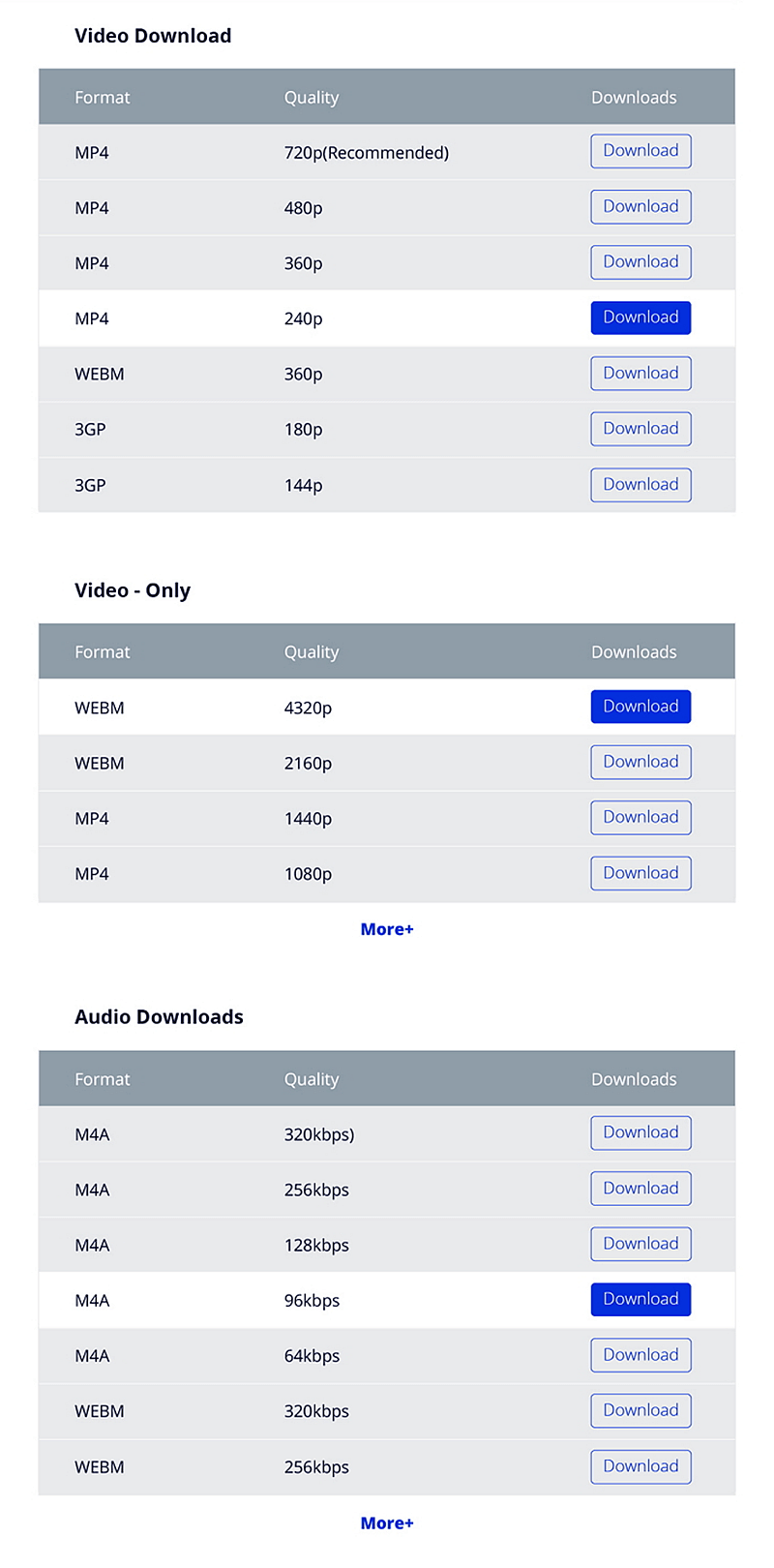 STEP 3. Enjoy The John Oliver's Last Week Tonight videos
When the download is completed, you can watch the video offline on your PC. You can also transfer the downloaded videos to USB for watching on TV!

Tips: Download YouTube John Oliver's Last Week Tonight videos with One-shot
STEP 1. Head to the YouTube page and play the John Oliver's Last Week Tonight video you want to download. In the address bar, enter "paw" after "YouTube", for example, "www.youtubepaw.com".
STEP 2. Press "Enter" key and redirect to the VidPaw download page.
STEP 3. Select the format and quality for the John Oliver's video. Hit on the button "Download" to start downloading.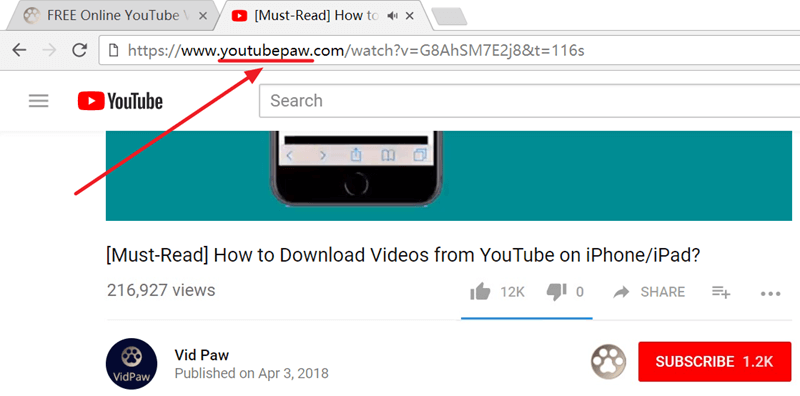 Part 3. Download YouTube John Oliver Videos with A Great Extension

STEP 2. Install VidPaw Extension
Next, you should install the VidPaw extension as well, click here: VidPaw Extension.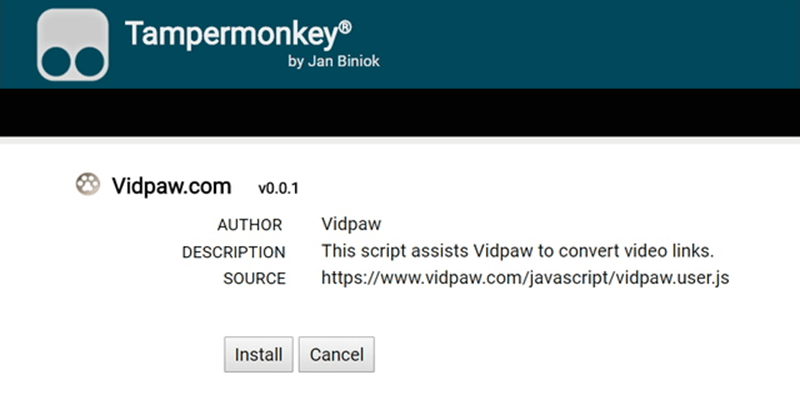 STEP 3. Download YouTube John Oliver Videos by Clicking on the VidPaw Icon
Now, open the YouTube John Oliver videos page, and you can see that the video page now has a VidPaw icon under it. Just click on this download icon and you can download John Oliver's Last Week Tonight videos to your device.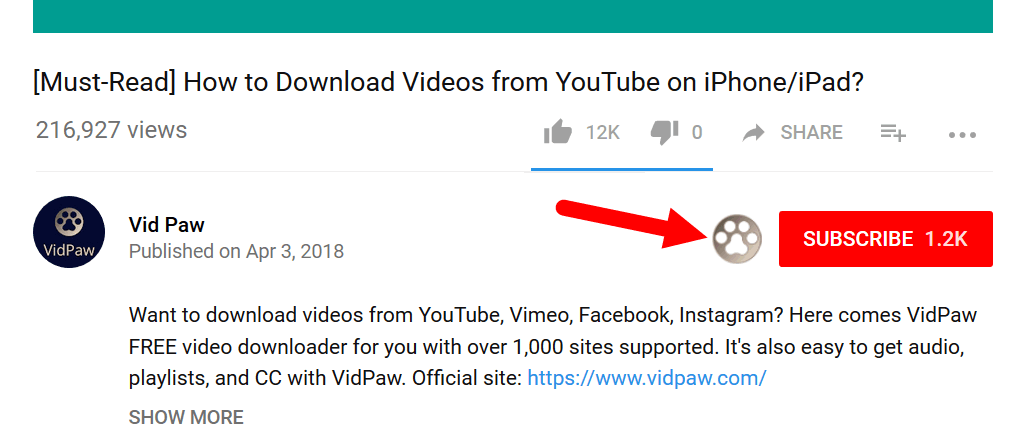 Are the above steps simple? With the help of VidPaw, you can watch any YouTube show, movies, sports games offline without opening the YouTube website. Now, move to page of YouTube John Oliver's Last Week Tonight videos and copy a video URL, select a format, then click Download for watching offline with VidPaw!


Published on December 27, 2018