3 Simple Ways to Download YouTube Game Videos
January 22, 2019
As we can find that all forms of games (both actual and virtual games) are more and more popular nowadays, there are also lots of game videos being uploaded to YouTube for online sharing. YouTube even has launched a Gaming channel, which owns more than 80 millions subscribers. Game addicts are quite interested in learning more useful skills to play the games better or just for entertaining.

Now 2018 is almost finished. According to a report, there are 200 million logged-in users who watch gaming contents on YouTube every day, which becomes the biggest year for game videos on YouTube. So in this post, let's review what YouTube game videos gained high hits this year. We also offer you a great tool to download these YouTube game videos to PC for watching and learning offline.


Part 1. YouTube Game Videos Has Gained High Hits in 2018
At first, let's review what YouTube game videos have gained such high hits during 2018 period.
1. 32 Kill Solo Squads!! Fortnite Battle Royale Gameplay - Ninja
This game video is released by Ninja (NinjaHyper), whose real name is Richard Tyler Blevins. He has the third most followers on Twitch as of December 2018. Each of his streams owns more than 53,000 viewers on average. Until this year, Blevins also owns over 17 million subscribers on YouTube, where he streams Fortnite game playing, and is able to earn over 500,000 USD per month. This YouTube game video is regarded as the Top 1. Trending game video on YouTube, which has 38,022,354 views.

2. Fornite with Ninja│Overtime 3│Dude Perfect
This second rank video has 35,185,523 views as of December 21, 2018. The video was released by Dude Perfect, a five-people sports entertainment group, including members Coby and Cory Cotton, Garrett Hilbert, Cody Jones, and Tyler Toney, who are former basketball players in a high school. Their flagship channel "Dude Perfect" owns more than 37 million subscribers, which is the 7th most subscribed channel on YouTube.

3. *NEW* TRAP TUNNEL RACE Gamemode In Fortnite Battle Royale!
This video was released in Muselk channel, which is a gaming channel that mainly shares some useful skills and the latest information for the popular game named Fortnite. Most big fans of Fortnite would subscribe for this channel and there have been more than 7.3 million subscribers as of December 2018. The video also has more than 23,209,311 views that makes it the third-ranking gaming video on YouTube.

Part 2. Can I Download YouTube Game Videos for Offline Playback?
As people show their great passion for game videos on YouTube, some of them just want to download YouTube game videos for offline playback more conveniently, so that they can learn the skills through these videos.

Unfortunately, at present, YouTube game videos are not allowed to be downloaded because you cannot find any download icon inside YouTube. But don't worry, today I will recommend you a useful tool to download YouTube game videos within minutes.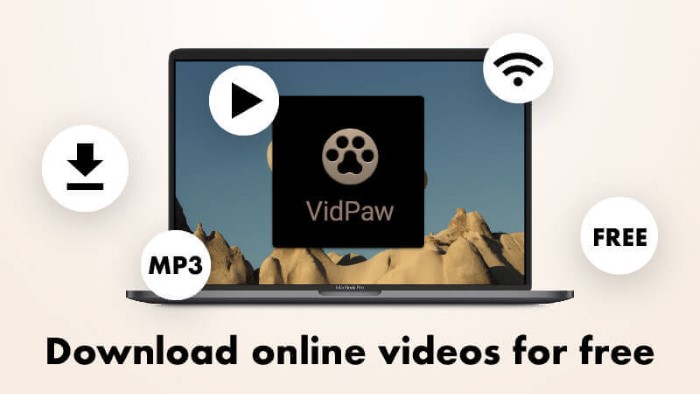 VidPaw is a reliable online video & audio downloader that I exactly want to recommend to you. This helpful YouTube downloader is also available for downloading videos and audios from other 1,000+ sites except for YouTube like Facebook, Instagram, Dailymotion, and so on. More importantly, it offers high quality for its users to get their most satisfied downloaded videos.

For VidPaw users, it provides 3 different but all simple ways to use, making YouTube game videos downloading the easiest task in the world! Next, let's see how to download YouTube game videos with VidPaw.

Part 3. 3 Simple Ways to Download YouTube Game Videos to PC
Way 1. Copy and Paste YouTube Game Video's URL
STEP 1. Copy YouTube Game Video's URL
Go to the official gaming or some private channels on YouTube, and find the game video that you desire to download. Play the video and get its URL from the address bar or click on "SHARE" button below the video.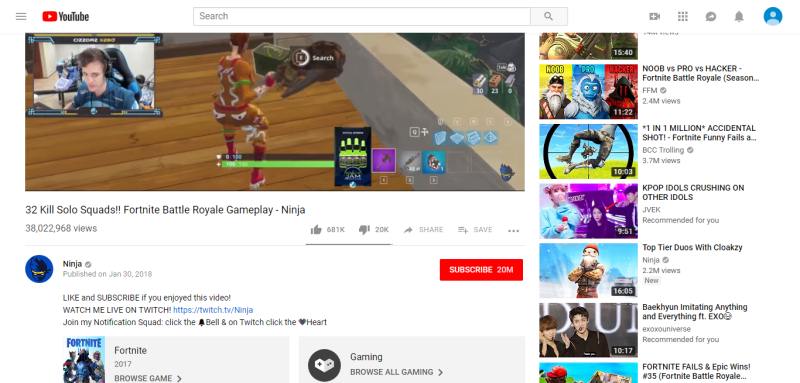 STEP 2. Paste YouTube Game Video's URL to VidPaw
When you copy the URL of YouTube game video, now open VidPaw and paste it to the download frame in the homepage. Then click "Start" icon to load the information of the video.


STEP 3. Download YouTube Game Video
When the page is refreshed, now you can select your favorite output format and quality for the YouTube game video you are going to download. Choose one and simply click on "Download". Then you just need to wait for watching YouTube game video on PC offline.
Way 2. Add VidPaw Extension to Download YouTube Game Video
STEP 1. Download Tampermonkey Extension
At first, click here to download Tampermonkey extension to your browser. With Tampermonkey, VidPaw Extension will run more fluently. You need to choose the appropriate Tampermonkey according to the browser you are using now.


STEP 2. Install VidPaw Extension to Browser
After adding Tampermonkey extension, now click "VidPaw Extension Page" to install VidPaw Extension, too. You just need to follow the instruction to finish installing.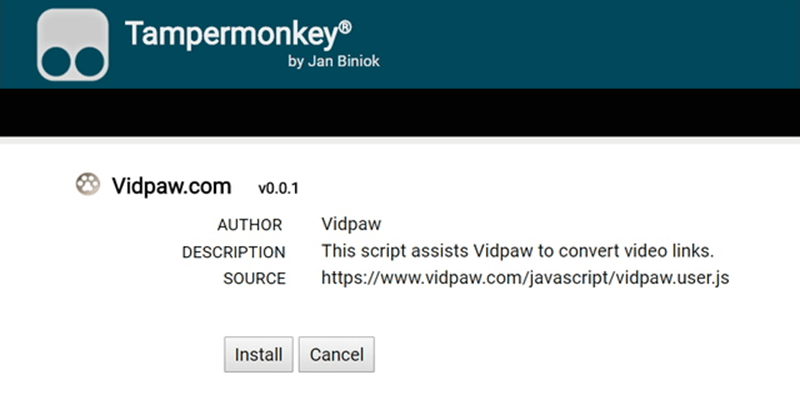 STEP 3. Download YouTube Game Videos
Now on YouTube, open the gaming channel you have subscribed or the one you want to download videos from. Play the video and you will find that a download icon has been set by VidPaw. Just click on it and simply download with VidPaw. Then you can watch the YouTube game videos offline on any device.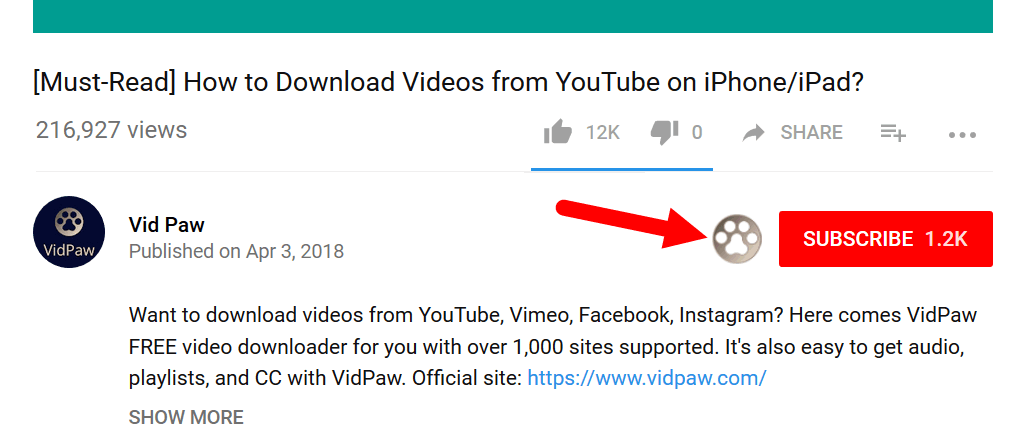 Way 3. Change YouTube Game Video's URL to Download
NOTE: You can only use this way to download YouTube videos currently.
STEP 1. Open the YouTube game video that you want to download most.
STEP 2. Play the video and change its URL into "www.youtubepaw.com" - just simply add a "paw" behind "youtube".
STEP 3. When you press Enter and the page will turn to VidPaw. Just select an output format for the YouTube game video you are going to download and click "Download".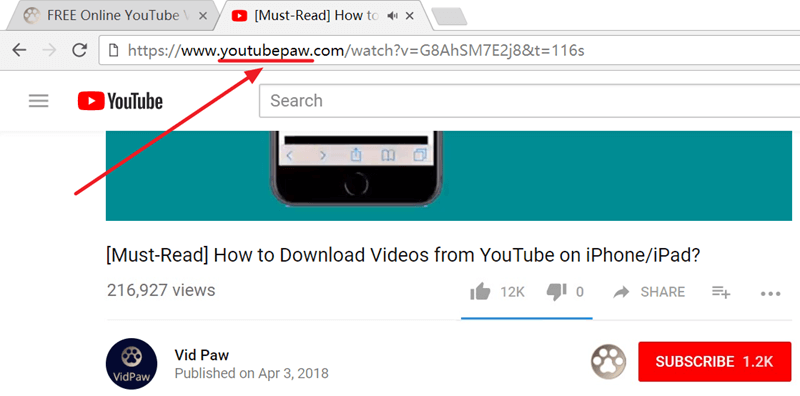 YouTube has rich game video resources, and you can certainly find the one you like here. If you are also a big fan of some popular games and want to learn how others play the games through their videos uploaded to YouTube, download them now with VidPaw!


Published on January 22, 2019
Excellent

Thanks for your rating.