6 Inexpensive Ways to Improve Efficiency in Your Company
March 26, 2020
Whether a business is small or large, every company wants to improve efficiency in the workplace. Many of them find excellent solutions to their problems, but these may not be affordable options for the rest.

But before talking about ways, you should understand that efficiency demands speed. This explains why everything needs to become better or altered in some way that could increase speed, like getting a business telephone number that is not dependent on traditional telephones.

Here are the six best ways to improve efficiency in your company within a tight budget.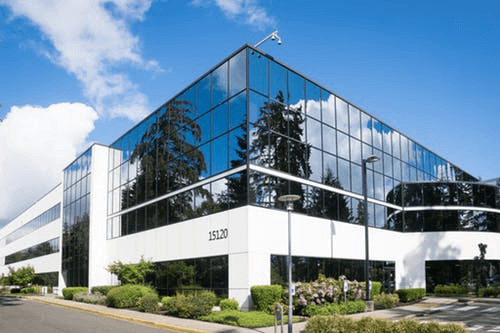 Cloud technology has been developing over the last few years, and many businesses have started adopting it recently. It is an excellent way to safely store all of the company's data in an off-site location.
Not only that, but it also provides excellent features for your employees. Anyone in your company can easily store all of their files on the cloud and then give access to their colleagues, which can be a tremendously useful thing when collaborating with others. The cloud also has many other uses, like it allows an employee to access all the data easily no matter where they are or what device they are using.
Like every other company, your business might also have many processes that can be automated for maximum efficiency. You need to figure out what processes in your establishment could be automated.
Bookkeeping, invoicing, logistics, emails, payroll, online accounts, and many other things can quickly be done using software and equipment rather than manual labor. But they will need some supervision to ensure everything is being carried out correctly. You can also use many tools that can automate marketing and internet security as well. The sky is the limit.
Another fantastic way to boost efficiency in the office is to upgrade the old systems in the company. It could be by updating the software of the computers being used in the office.
Speed is what increases efficiency, which is why many of the systems might need to be replaced as well. You could also replace old printers and other equipment that may be slowing down.
Find better internet providers that offer faster internet connection, learn
how to get a business phone number
, and do anything else necessary to increase the speed of the internal systems within the company.
Clearly Define Roles of Your Employees
If your employees aren't aware of their exact duties and responsibilities in the company, then the work will be significantly affected. Even if you have already assigned tasks and assignments to the members of your staff, it might be best to reassess them every once in a while to improve efficiency.
Once their roles are clearly defined, they can be held responsible if particular duties that come under them are not appropriately completed. That will also motivate them to work harder and better.
Outsourcing is something many businesses do if they have more work than they can handle. It is an excellent thing if you don't have enough funds to hire specialists in a particular field, or the employees can't handle the workload.
You can give find other reliable companies or firms that can deliver good quality work on time to outsource. It can be both cost-effective and efficient.
Improve the Office Conditions
Among the most common reasons why your business could be lacking efficiency is that the conditions might not be suitable for the employees. You need to assess everything yourself to see what areas could be improved.
Start by making sure everyone is comfortable in their workspace. The chairs, desks, computers, equipment, and everything else they need to work should be according to their needs.
You could also implement several inexpensive fun ideas that can boost the morale of your employees, as it can increase their efficiency. Here are two ideas.
❖ Organize more events. You could come up with something yourself, like bring your child to work day or a lunch party. You can also have a meeting to get some ideas from the people.
❖ You could offer some flexibility in the rule book. Like allowing them to work at their own hours.
Excellent

Thanks for your rating.