Best Website for Watching Japanese Drama with English Subtitle Online
April 03, 2020
If you are a big fan of Japanese culture, you might fall in love with Japanese anime, music or drama. Although Japanese drama is not so much popular as Japanese anime, it still owns a huge number of loyal fans around the world. Tokyo Love Story, Shinya shokudō, or Legal High is awesome to learn the real life of Japanese people.

But, here comes a question: Where is the best place to watch Japanese drama online with English subtitle for free? In fact, it's quite harder to find a proper place to enjoy Japanese drama online for foreigners. Don't worry. I'll list several websites to help you watch Japanese dramas with English subtitle in this post. Let's go and get it!
Related Tip: Download Episodes from Niconico
Part 1. Top 5 Websites to Stream Japanese Dramas with English Subtitle
Viki is a global TV site, aiming to remove the language and cultural barriers so as to provide great entertainment for nearly 1 billion fans around the world. You can easily stream Korean dramas, Japanese dramas, Chinese drama, and other Asian entertainment on Viki. What's more, it's also accessible on Apple TV and Xiaomi TV in Indonesia. If you are a big fan of Asian dramas, Viki can be the best choice for you.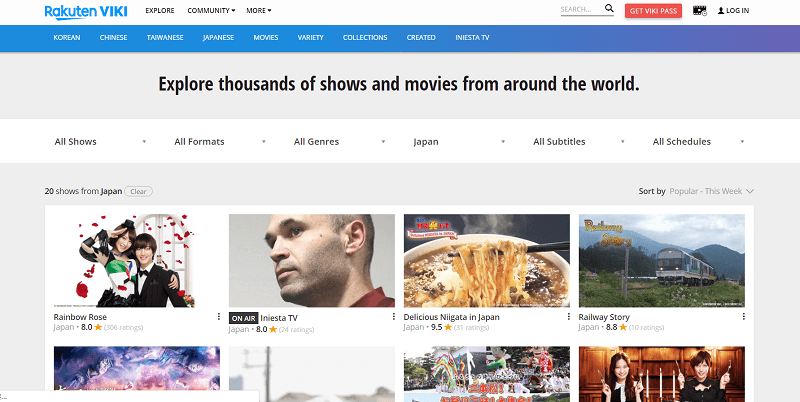 As a foreigner who doesn't know any Japanese, Viu can be one the best platform for you to stream free Japanese dramas, animes. Viu provides the latest Asian dramas including Japanese, Indian, Korean and Chinese for users to stream. Moreover, Viu also offers an app to download on mobile devices like the Android phone or iPhone/iPad. With English subtitles, everyone can watch Japanese dramas online with ease.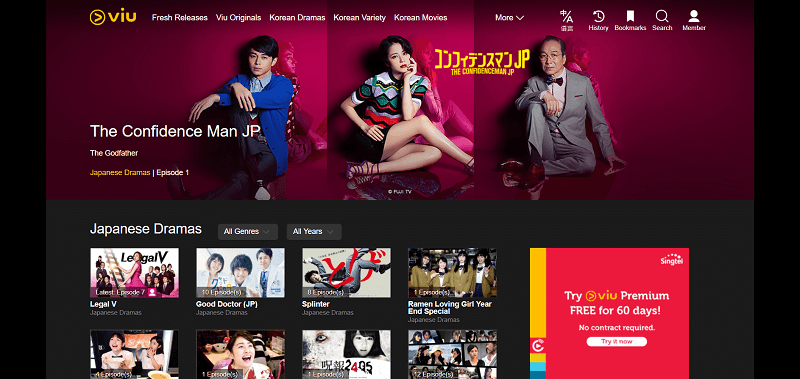 If you are fond of Asian entertainment, you can't miss KissAsian. You can easily discover the latest Korean dramas, Indonesia dramas, Thailand dramas, Japanese dramas with English subtitles. Moreover, KissAsian allows you to select your favorite drama based on a wide range of genres like action, adventure, comedy, detective, family, fantasy and horror etc.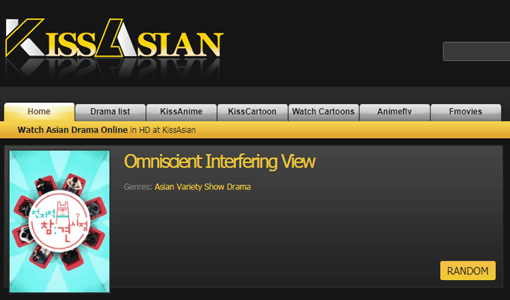 DramaCool website is designed to provide massive Asian drama for users to stream, so you can find lots of Japanese dramas on it. The latest Japanese dramas are also available to stream online. Unlike many websites using embed subtitles, DramaCool allows you to turn off the subtitles and make your preference on it. You can choose the text color, font size, or even the background color. It's all based on your preference.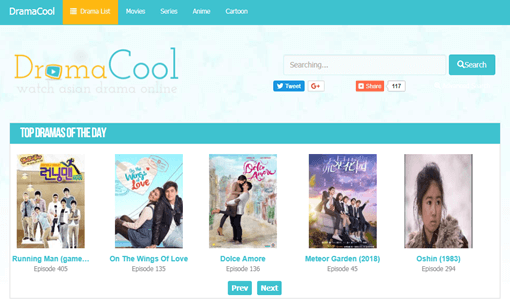 Free watch Japanese dramas online! Dramanice aims to bring you the latest and most popular Asian dramas including Korean dramas, Japanese dramas, Chinese dramas, Thailand dramas and so on. Moreover, you can access the Drama List section to explore the best Japanese drama. In addition to drama, Japanese movies are also available to stream with English subtitle online.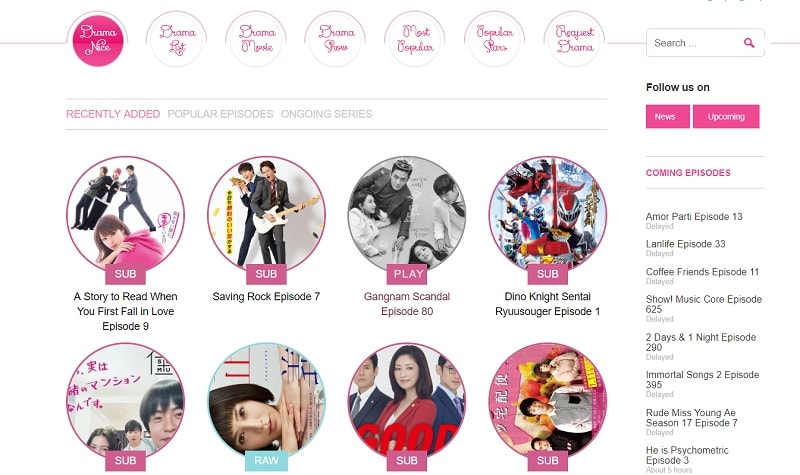 These 5 video sites are the best platform for you to watch Japanese drama online for free. Now, you can move to the next part to learn how to download Japanese dramas to PC for offline playback.
[NEWS] Download Japanese Dramas for Offline Playback in 4K Quality
Some people hold the idea to download Japanese drama for offline playback. What are the benefits? First, you don't need to worry about the video buffering problem, or whether your network condition is reliable. Second, you can transfer the Japanese drama to any device you want, or save them in a USB stick for playback on TV. But how?
We strongly recommend
VideoHunter
as your helper to download Japanese drama in HD quality because this app has many sparkling features that are just what users need. Here are some of them:
* VideoHunter supports to download online videos from 1,000+ sites, including YouTube, Facebook, Twitter, Instagram, and so forth;
* VideoHunter can download online videos in HD quality, and even 2K, 4K, and 8K;
* VideoHunter has a simplified interface and easy to use functions;
* VideoHunter can be used as a music downloader as well as YouTube subtitle downloader;
* VideoHunter supports 20+ mainstream output formats in its built-in video converter;
* VideoHunter is able to download multiple tasks at once with 6X faster speed.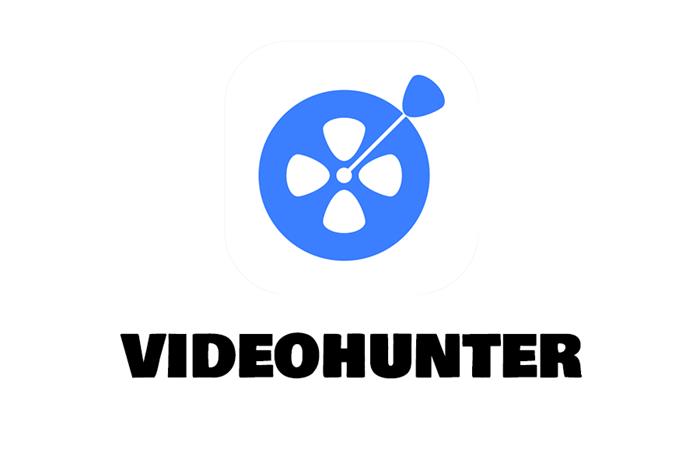 Up to now, do you get more familiar with VideoHunter and feel that it is just the perfect downloader for you? Now, let me lead you to the tutorial on how to download Japanese drama from any of the 1,000+ supported sites using VideoHunter, so that you can have an enjoyable playback experience offline.
STEP 1. Copy the URL of the Japanese Drama Episode
First, please check whether the website where you want to download Japanese drama from is the supported sites of VideoHunter. After making sure, please go to the website and search for the Japanese drama you like. Then also access the episode that you want to download. Now, please copy the URL of this episode.
STEP 2. Paste URL to VideoHunter Downloader
Launch VideoHunter on your computer, and please select Downloader for entering its main feed. As you can notice, a downloading bar is located, where you need to insert the URL of the Japanese drama to. After this operation, click the Analyze button.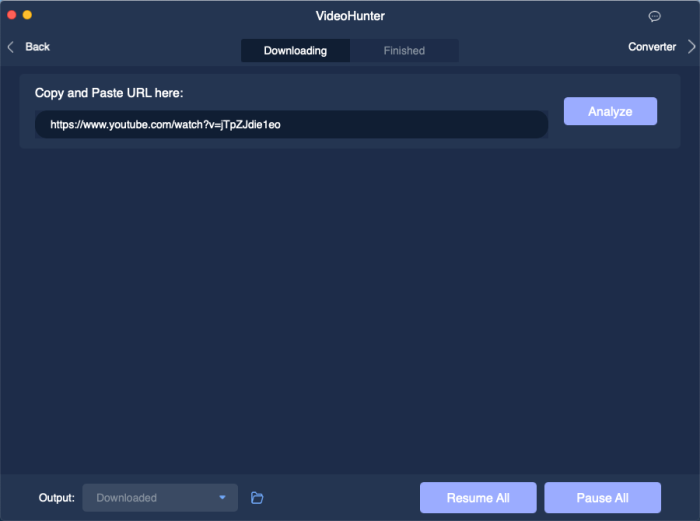 STEP 3. Download Japanese Drama in High Quality
After VideoHunter resolves the URL and convert the Japanese drama for you, many high quality output options will be provided. You can select the HD quality, or 2K, 4K, and even 8K, and your preferred format as well, to download the Japanese drama episode. Subsequently, just hit the Download button and you can download the Japanese drama on your computer with such high quality.
Part 2. Download Japanese Dramas to PC for Offline Playback
Sometimes, you would like to keep the highlight episodes of the Japanese drama on your phone or computer. The best method must be downloading the Japanese drama you like. It's not too hard, honestly, if you know how to use VidPaw Video & Audio Downloader.
What's VidPaw Video Downloader?
VidPaw is an online video & audio downloader, supporting users to download videos from more than 1,000 sites online for free. Therefore, if you want to download any Japanese drama with English subtitles, you can try VidPaw to make it. Moreover, to meet all your need for the output format, VidPaw has provided different output formats and quality for you to choose. Besides, if you want to download the soundtrack of the video, it is also supported by VidPaw.

- Supported Video Formats - WEBM, 3GP, MP4
- Video Quality - 144p, 240p, 360p, 720p, 1080p, 2K, 4K, 8K
- Supported Audio Formats - M4A, WEBM, MP3
- Audio Quality - 64kbps, 96kbps, 128kbps, 256kbps, 320kbps

Of course, VidPaw owns more amazing features that make it much more powerful and professional.
It's totally free and safe to use.
More than 1,000 video sites are supported.
Audio downloading, video-only downloading, subtitle downloading are also supported.
It's available to use on Android phone/tablet, iPhone/iPad, Windows/Mac.
It supports several languages like English, Français, Español, Deutsch, Português, Italiano, русский, 日本語, 中文繁體, 中文简体.
No extra plug-in is needed.
No registration is needed.
No ads and malware bother.

With VidPaw Downloader, you can download any Japanese drama you like to MP4 with ease. Now, let's move to the below to master the method on how to download Japanese dramas in HD with VidPaw Online Video Downloader.
How to Download Japanese Drama Online for Free with VidPaw Downloader?
I have to say that VidPaw Video & Audio Downloader is the best video downloader ever because it allows you to download any video online and you don't need to download any software or program to take up the space of your device. What's more, the operation to download a video is extremely easy and simple.

STEP 1. Copy the Video Link of the Japanese Drama You Like
To begin with, you need to get the Japanese drama URL beforehand. Play the video you want to download, then, you can copy its URL from the address bar or click on the SHARE button to get the video link.

STEP 2. Paste the Japanese Drama URL into VidPaw
Next, navigate to vidpaw.com. You'll see a blank bar on the landing page. Paste the video URL into it, then, click on the "Start" button so that VidPaw will automatically analyze the information of the video link.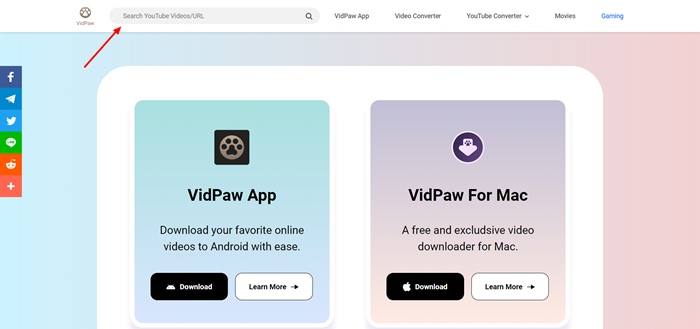 STEP 3. Choose A Suitable Output Format and Quality
Some of you might prefer HD video for the high-quality viewing experience, but some of you would like to choose 360p or lower definition video for less taken-up storage of the device. VidPaw always tries to offer the best downloading services to all users, so many different output formats and quality are provided for you to choose.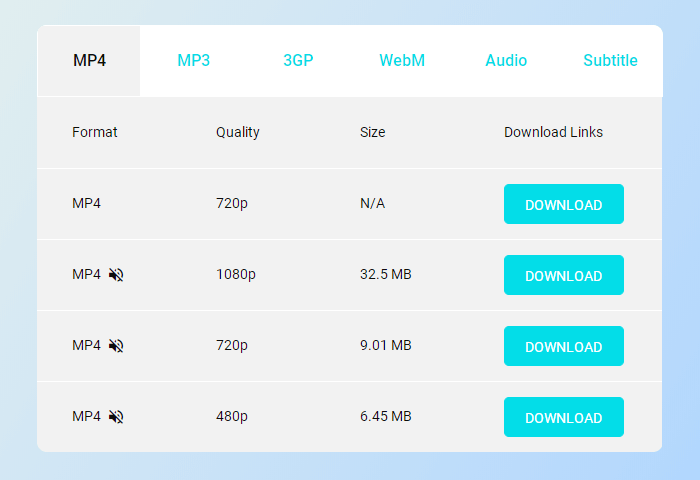 STEP 4. Start Downloading Japanese Drama Video
After all the steps above, you are at the last step here. In this step, you just need to simply click on the "DOWNLOAD" button, then, wait for a short time, downloaded Japanese drama will lay in your device. Then, you can stream and enjoy your favorite Japanese drama freely.
Now, you might have mastered the ultimate solution to download Japanese drama online with VidPaw downloader. Of course, if you want to download videos on your mobile phone like Samsung S9 or iPhone X, it's also available to make it! You can follow the same process above to download any video on your Android phone/tablet. If you are an iOS user, you need to download a file manager like Documents beforehand.
Hope you'll get help from this post. Have a lovely day.
Excellent

Thanks for your rating.