[For 2018 Christmas] Get Some Vlogmas Ideas from YouTube Now!
December 18, 2018
When you think about Christmas, you may think of a few things: cooking in the kitchen with your family, sitting by the fire with your dog, drinking peppermint mochas, and the latest Vlogmas. Vlogmas is all the rage on YouTube right now. Every December, vloggers and content creators in every niche and community post new videos every day leading up to Christmas.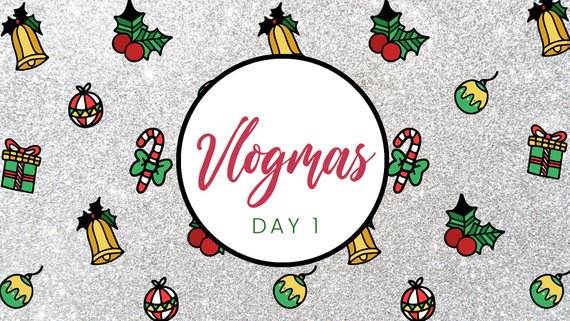 As a YouTube Challenge, Vlogmas is a little difficult to be completed, because vloggers need to upload different ideas about Christmas for 25 days. When you find yourself in trouble with Vlogmas ideas, take inspiration from this post, which introduces what the YouTube stars are going to do for Christmas 2018. And in order to facilitate your viewing YouTube Vlogmas videos offline, the third part of the article incidentally introduces a convenient YouTube online downloader. Let's get some inspiration from this post now.
Part 1. What Is Vlogmas?
Vlogmas is a Christmas celebration for YouTube users, mainly through video blogging (vlogging) that YouTube users participate in every day until Christmas.

"I vlog everyday 'til Christmas for you!" was Supposedly started by makeup youtuber thegridmonster. She just named the December vlog "Vlogmas", which has been used by other youtubers ever since. Vlogmas usually starts on December 1st and end on Christmas 25th. Vlogmas mainly shows that people are busy arranging and buying gifts in the whole December. We can get a sense of how much people look forward to Christmas from Vlogmas.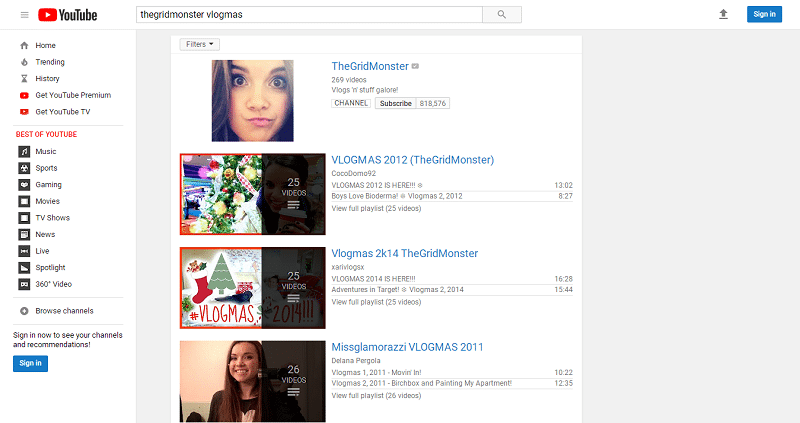 In 2018, many influential YouTube star participated in Vlogmas. Although some youtubers did not upload YouTube videos every day, the videos uploaded by them was also very creative. Here I have listed the best youtubers so far.

Part 2. What YouTube Stars Are Going to Do As Vlogmas on 2018 Christmas?
HelloOctoberxo (Susannah Bonaldi) is a beauty fashion blogger and vlogger. In vlogmas, Bonaldi will give us a crumb of information about the fashion hauls that she will hold for her favorite high street brands. There are also details about her renovations of her new house, clips of her Christmas party with friends, and video to show her favorite cosmetics.

Terrell & Jarius, they are 25-year-old gay couple and two fathers who are happily raising two amazing children in Atlanta, Georgia. They want to inspire others never to give up their dreams, although it is difficult to marry a gay and become a parent, and they want to tell other people through their lives that it is possible for gay to be happy as well. Their Vlogmas, as you might expect, is also a daily part of the happy Christmas season with their lovely children.

Jade Vanriel, now 25, is a law graduate and interior designer from Essex, and at the same time, she is a lifestyle, property and interior design blogger. Varniel's Vlogmas uploads two or three videos a week. Her videos are mainly about her interior projects and the renovation of her bathroom.

Alex & Sierra was an American duo consisting of Alex Kinsey and Sierra Deaton, who won the third and final season of The X Factor US. SIerra and Alex were also a couple and they were also dating. They usually post their daily shenanigans on YouTube. 2018 Vlogmas, Alex & Sierra will showcase the behind-the-scenes of their collaboration with Terranova and how they prepare to meet and greet.

Jessica Vu, a fashion and beauty youtuber, is notable for her hauls and personal favorites that she shares on her self-titled channel. Jessica Vu's vlogmas is mainly about displaying her favorite skin care products, going out with friends, and participating in famous public relations activities.


I hope that the above video blogger's Vlogmas will help you. If you need to download these YouTube Vlogmas videos, try VidPaw, a useful tool for downloading YouTube videos online. The following are the detailed steps on how to download online videos with VidPaw.

Part 3. 3 Ways to Download YouTube Vlogmas Videos to PC
You can find a variety of YouTube online downloaders on the net, but I want to recommend you the most relianle and best YouTube video downloader- VidPaw.

VidPaw is a free Online YouTube Video Downloader that can help you to download high quality YouTube videos without hassle. This top online video downloader has no malware, adware, and virus. Moreover, VidPaw allows you to download video from YouTube, Facebook, Vimeo, and other 1000+ video/audio sites to WEBM, 3GP or MP4.

View other features of VidPaw below:

Don't have to worry about messy ads;
Don't need to install plug-ins;
No registration necessary and is completely free;
Compatible with the latest web browsers.

There are three simple ways to use VidPaw to download YouTube Vlogmas Videos.
Way 1. Regular way to Download YouTube Vlogmas Videos with VidPaw
STEP 1. Copy and Paste the Link
Open VidPaw and the YouTube Vlogmas videos page, then copy the URL from YouTube video page and paste it to the download box in VidPaw YouTube Video Downloader. Then hit the "Start" button.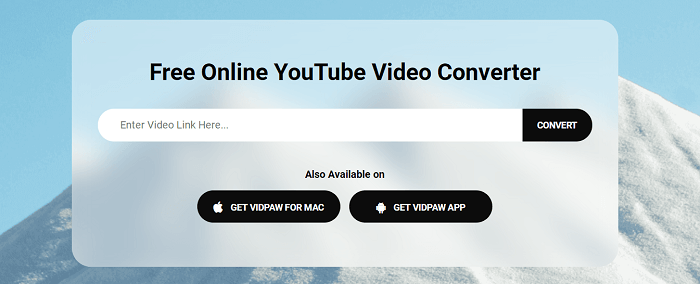 STEP 2. Choose Your Desired Format and Quality
After loading the information of this YouTube Vlogmas video, you can start to select the format and quality for it. Just move the cursor to select the option you prefer and click on the "Download" button. Completing the download process would not be long, so you will be able to watch YouTube Vlogmas video offline on your PC soon.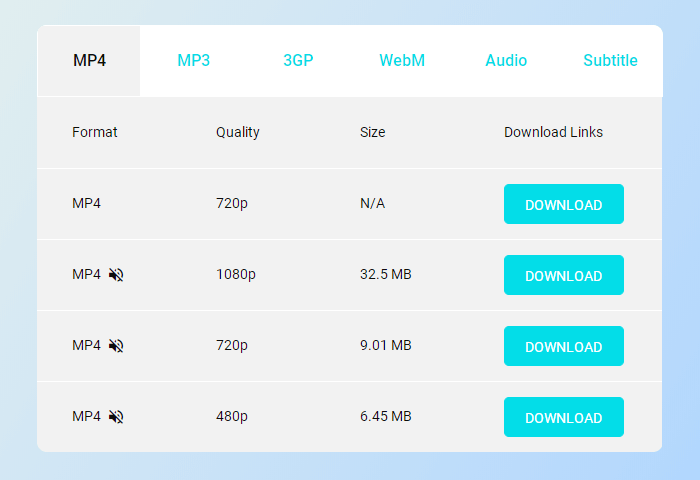 Way 2. Download YouTube Vlogmas Videos with VidPaw Extension

STEP 2. Install VidPaw Extension
Next, you should install the VidPaw Extension as well. Just click here: VidPaw Extension and follow the instruction.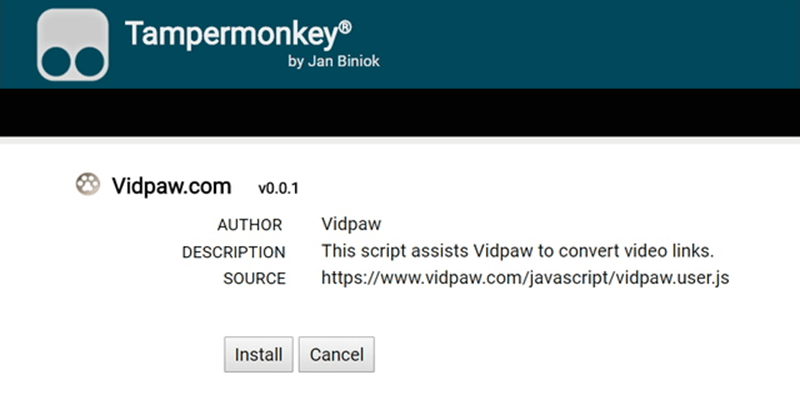 STEP 3. Download YouTube Vlogmas Video by Clicking on VidPaw Icon
Now, open the YouTube Vlogmas video page, and you can see that the video now has a VidPaw icon set below it. Just click on it, when the page turn to VidPaw's download page and you can download video to your PC simply.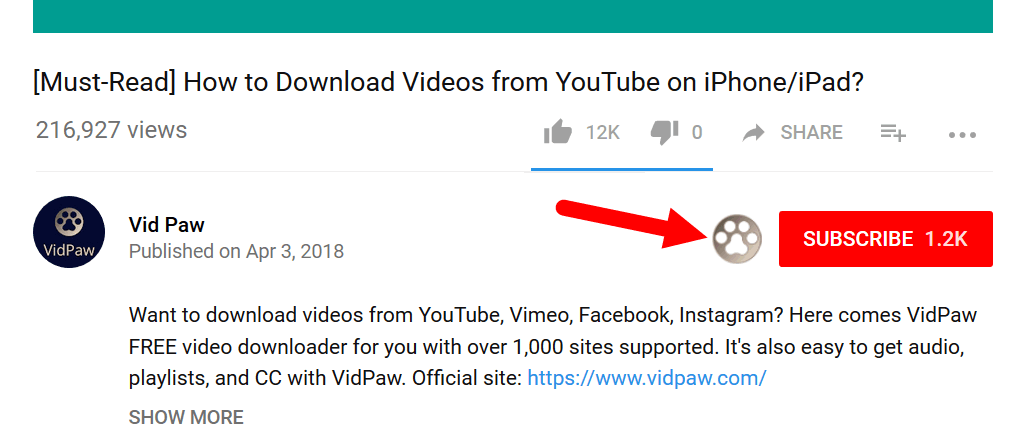 Way 3. Quick Tips: Change YouTube Vlogmas Videos' URL to Download
STEP 1. Head to the YouTube Vlogmas video page. In the address bar, enter "paw" after "YouTube", for example, www.youtubepaw.com.
STEP 2. Press "Enter" key, it will redirect to the VidPaw download page.
STEP 3. Select the output format and quality that you want. Hit on the button "Download" to start downloading your favorite YouTube Vlogmas video.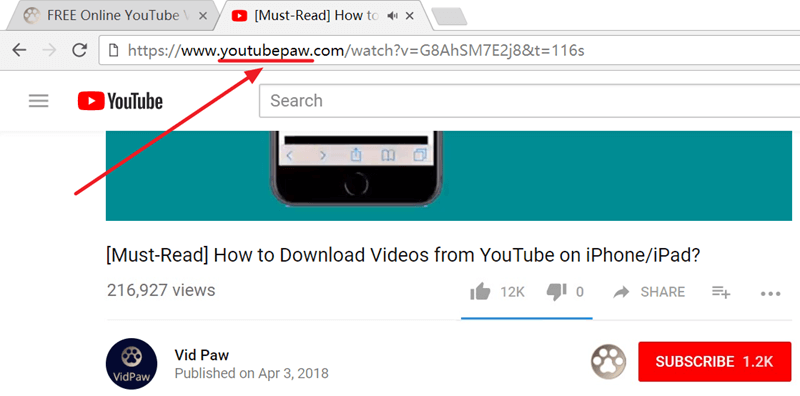 Now use VidPaw to download and save YouTube Vlogmas video. Whether you're using a Mac or a Lenovo laptop, VidPaw can meet all your requirements for downloading YouTube Vlogmas video.


Published on December 18, 2018
Excellent

Thanks for your rating.