Christmas is around the corner! It is time to make sure your Christmas playlist is equipped with all the right songs. In addition to Jingle Bell, what Christmas songs do you want to add to your Christmas songs playlist?

In this post, we've prepared a hot Christmas songs list for you. More importantly, VidPaw Christmas songs downloader is going to help you free download Christmas to MP3!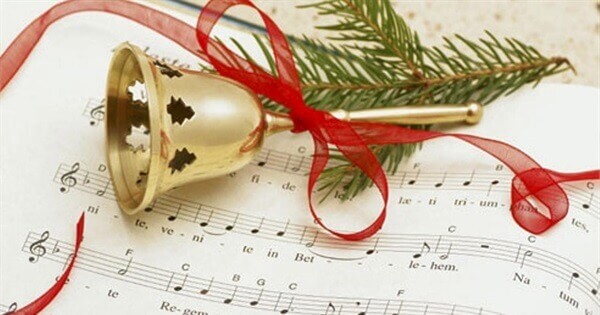 Part 1. Hot List of Christmas Songs Ever
"Jingle Bell" by Frank Sinatra
It is one of the best-known and commonly sung Christmas songs in the world.
"The Christmas Song" by Nat King Cole
Cole croons about comforting scenes of the season and heartwarming holiday nostalgia.
"All I Want for Christmas Is You" by Mariah Carey
It is also considered the best-selling modern-day Christmas song which includes bell chimes, heavy back-up vocals, and synthesizers.
"It's The Most Wonderful Time of the Year" by Andy Williams
A warm Christmas song focuses primarily on get-togethers between friends and families.
"Sleigh Ride" by The Ronettes
The bouncy melody will stay stuck in your head all season long.
"Jingle Bell Rock" by Bobby Helms
Once you hear that iconic guitar intro, you know what's about to go down. Quite similar to "Jingle Bell ".
"Let It Snow! Let It Snow! Let It Snow!" by Dean Martin
Martin's romantic tune makes even the harshest winter seem enjoyable.
"Rudolph the Red-Nosed Reindeer" by The Temptations
The Temptations make the popular Christmas song sounds soulful good.
Part 2. About Christmas Songs Downloader
Listening Christmas songs on YouTube is very enjoyable in such a holiday season. Can I free download Christmas songs on YouTube to MP3 and listen to them wherever I am? YES. VidPaw Christmas songs downloader meets all your needs.

VidPaw is an online video and audio downloader, supporting users to download video and audio from more than 1,000 websites. You can easily download Christmas songs from YouTube and SoundCloud to Android, iPhone, and Win/Mac! More user-friendly features make VidPaw the best choice to download Christmas songs.


100% free and safe to us;
Speaks 9 languages: English, French, Spanish, German, Portuguese, Russian, Italian, Japanese, and Chinese;
Well compatible with all browsers like Chrome, Firefox, Safari, Internet Explorer, Microsoft Edge, etc;
Various output format or quality;
| | |
| --- | --- |
| Output Video Format | WEBM, 3GP, MP4 |
| Video Quality | 144p, 240p, 360p, 720p, 1080p, 2k, 4k, 8k |
| Output Audio Format | M4A, WEBM |
| Audio Quality | 64kbps, 96kbps, 128kbps, 256kbps, 320kbps |
Part 3. How to Free Download Christmas Songs to MP3 Online
How does VidPaw Christmas songs downloader work? Just follow me! With only a few steps, we can effortlessly download Christmas songs to Android, iPhone, and Win/Mac.
If you want to download Christmas songs to Windows 7/8/10/XP or Mac:
STEP 1. Play Christmas songs you want on music sites and copy its URL.
STEP 2. Go to VidPaw YouTube Video Downloader and paste the URL into the blank. Click on the "Start" button.

STEP 3. Scroll down to select "Audio Download" and click "Download". Choose a path to save your favorite Christmas song.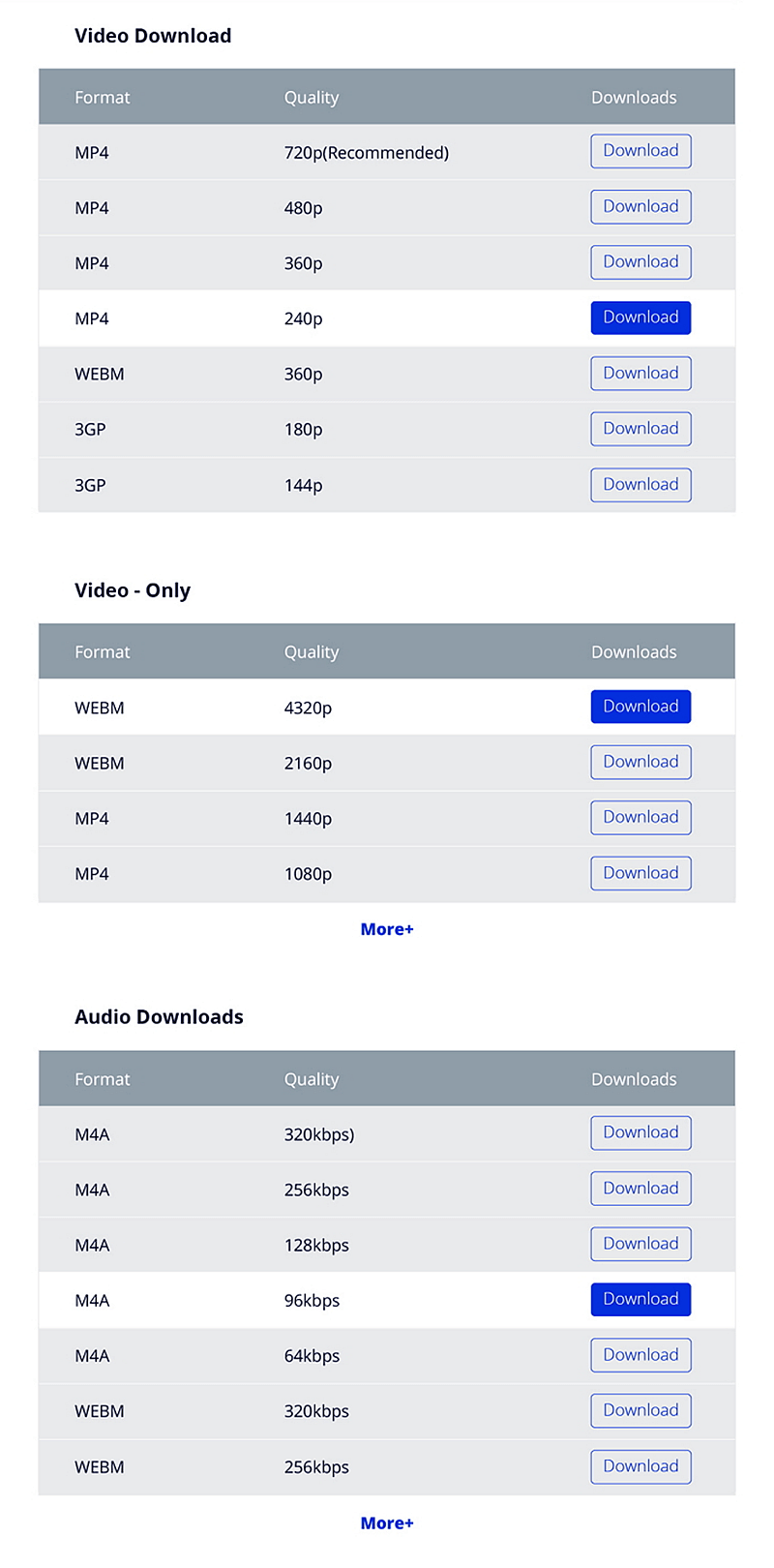 If you want to download Christmas songs to iPhone XS/X/8/7 plus:
STEP 1. Download Documents in App Store first. Then launch the program on iPhone, and go to VidPaw.com inside it.
STEP 2. Go to a music web and play the Christmas song. Copy its link and paste onto VidPaw's blank bar. After that, tap the "Start" button.
STEP 3. Scroll down to select MP3 format and click "Download". Then, your Christmas song will be saved in "Downloads" folder of Document as a default option.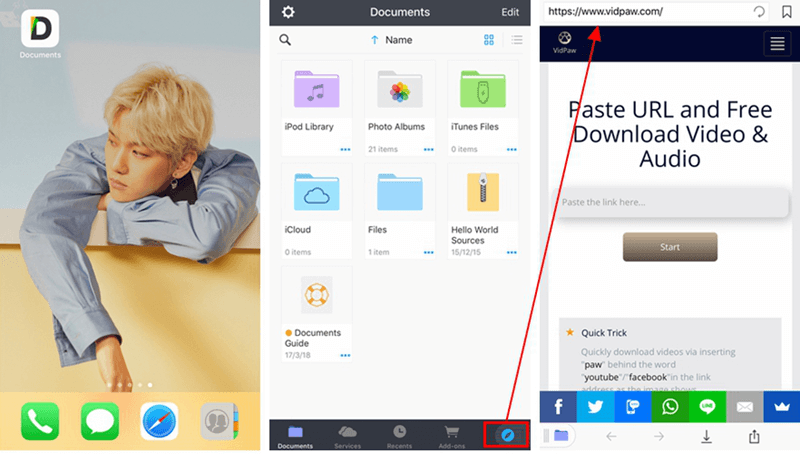 If you want to download Christmas songs to Android phones, like Samsung S9+/S9/S8, Huawei P20 Pro, HTC, Nokia, Sony, Vivo, Oppo, and etc, here is a simple trick:
STEP 1. In the link address, directly replace "m" to "www" and add "paw" after "youtube".
STEP 2. Click on enter, and you can go to VidPaw to download the video directly.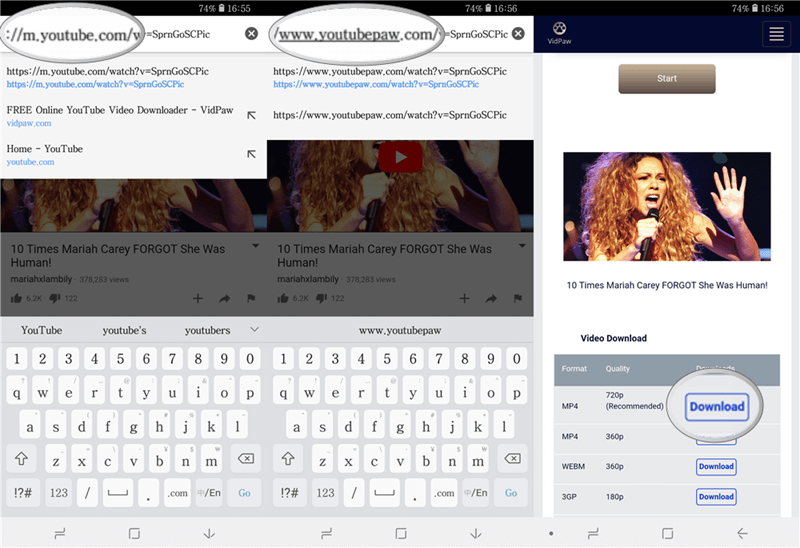 After a second, you can freely listen to Christmas songs on your Android!

Enjoy the best playlist of great Christmas songs for the season! Don't forget to use VidPaw to free download your favorite Christmas song to MP3 and make a perfect Christmas songs list!

Merry Christmas!
Published on December 14, 2018