Recently, according to a report released by Forbes, it shows that the highest-paid YouTube star of 2018 is a 7-year-old kid, whose name is Ryan. Ryan hosts a YouTube channel, which name is Ryan ToysReview, with the videos of him playing various toys uploaded to it every day.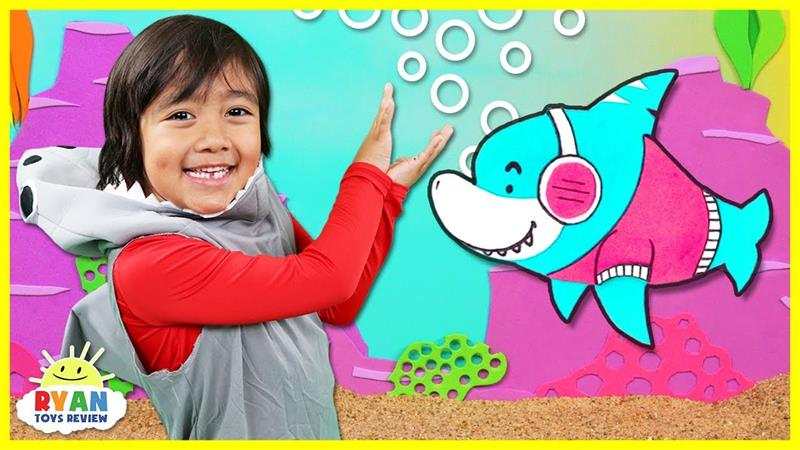 Ryan said, "I am entertaining and I am funny", and this is why so many kids enjoy watching his toys reviewing videos on YouTube channel. Since Ryan's parents started running the channel in 2015, until now, there are almost 17.4 million subscribers. So next in the post, I will introduce Ryan ToysReview in details and teach you a helpful way to download his toy reviewing videos for kids to watch offline.
Part 1. What Is Ryan ToysReview?
Ryan ToysReview began to update in March 2015. The idea of launching this channel just came from Ryan's little question "How come I'm not on YouTube when all the other kids are?" after he watched other toy review programs such as EvanTubeHD.

After Ryan ToysReview launched on YouTube's children category, Ryan always showed up in the videos with his mom, dad, and twin sisters. The channel will update video every day, and is quite popular among kids. Among all of them, a video named "Huge Eggs Surprise Toys Challenge" has reached over 1.6 million views until December 2018, which has become the 39th most viewed video on YouTube.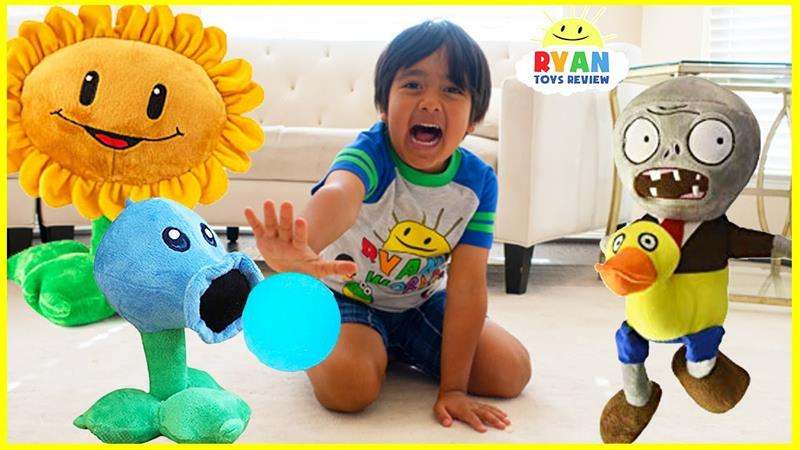 The popular of Ryan ToysReview also brought great benefit to Ryan. Between 2016 and 2017, Ryan's YouTube channel has received 11 million USD profit. In 2018, Ryan even became the highest paid YouTuber who can earn 22 million USD for the whole year from the videos he uploaded to his YouTube channel.

Part 2. How to Save Videos from YouTube Ryan ToysReview to PC
As Ryan ToysReview is so popular and liked by many children, parents may want to download the videos from YouTube channel for playback offline. However, currently, YouTube doesn't allow users to download online videos from the site directly, so how can we save videos from YouTube Ryan ToysReview channel to PC? Today, I would like to introduce a reliable online YouTube downloader to you.

VidPaw is one of the most popular online downloaders nowadays, which provides free video and audio download service for users to save online videos freely from more than 1,000 sites like YouTube. VidPaw has some features that make it outstanding and you should not miss:

① VidPaw can be used on all browsers and a variety of devices like iPhone, Android, Windows/Mac;
② VidPaw is 100% safe, which contains neither pop-up ads nor virus or malware;
③ VidPaw is completely free for using, and you only need several simple steps to download online videos easily;
④ VidPaw has a wide range of selections of output quality - for video (144p to 8k), and for audio (64kbps-320kbps)
⑤ …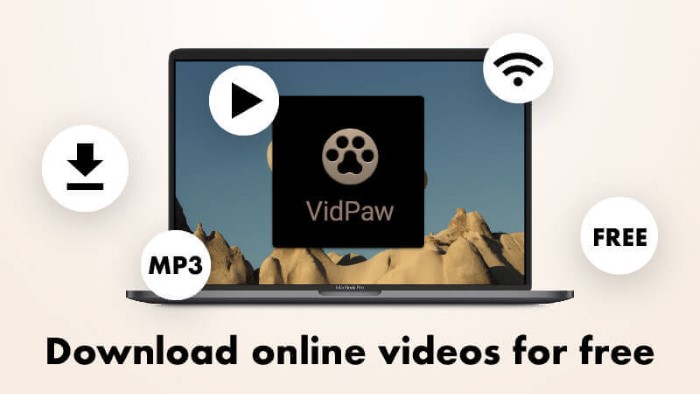 In next part, I'll show you how to use VidPaw to download YouTube Ryan ToysReview videos within several simple steps.

STEP 1. Copy the URL of Ryan ToysReview Video
First, go to YouTube Ryan ToysReview channel. Inside the channel, you can find lots of toys review videos from the list. Open the one you want to download and copy its URL.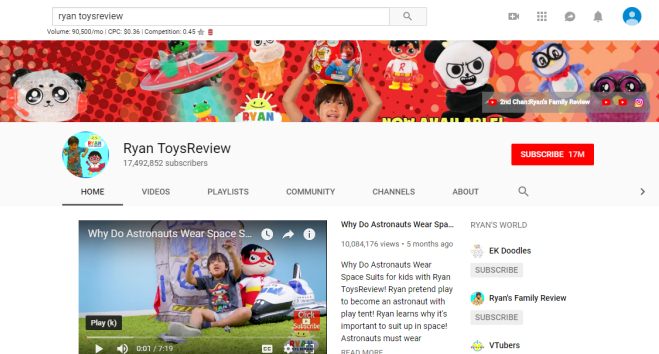 STEP 2. Paste URL to VidPaw
When you get the URL, open a new tab and go to VidPaw homepage. Then simply paste the URL of Ryan ToysReview video to the blank frame and hit "Download".


STEP 3. Download Videos from Ryan ToysReview Channel
After the infomation of the ToysReview video is loaded, you can scroll down the page and select one output format as well as output quality of the video. When finished, click "Download" icon to start downloading the video.
[Easy Way] Download YouTube Videos by Altering URL
NOTE: As this method can only be used to download YouTube videos, you can try it to download Ryan ToysReview videos simply.
STEP 1. Open YouTube on the browser and search for Ryan ToysReview. From the video list, select the one you want to download.
STEP 2. Open the video and change its URL into "www.youtubepaw.com" on the address bar and press Enter key to go to VidPaw download page directly.
STEP 3. Now from the output selection list, choose the one that you prefer for the video. When you have finished all these steps, click "Download" to save the video to your PC.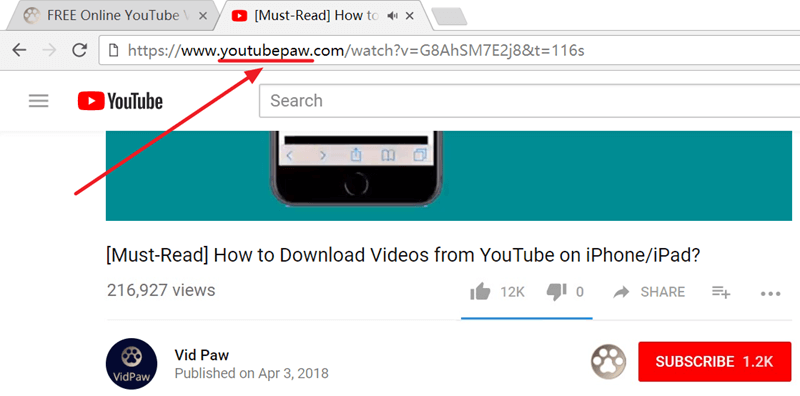 Part 3. Download YouTube Ryan ToysReview to Mobile Easily
If you want to download the Ryan ToysReview videos on mobile and play them for your children while they are having a meal or have nothing to do, you can also use VidPaw to help you as well. Here I'll tell you how to download YouTube videos on iPhone/Android.
STEP 1. At first, you need to go to App Store to download Documents.
STEP 2. Open YouTube and copy the URL of the Ryan ToysReview video.
STEP 3. Open the built-in browser in Documents and go to VidPaw. Then paste the URL of the video to the download frame on VidPaw, and hit "Download".
STEP 4. Now select an output quality for the video and hit "Download", then a pop-up window will show up to ask you to select an output folder in Documents. When you submit "Download" now, the video will be downloaded automatically.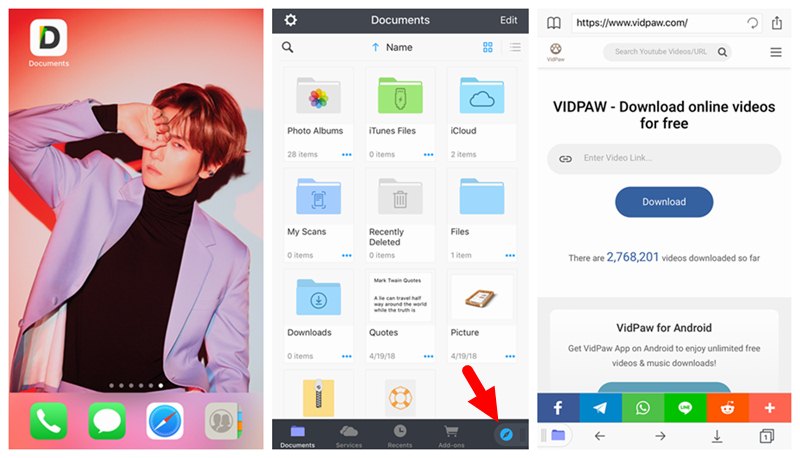 STEP 1. Open a browser on your Android device, then go to YouTube to copy the URL of the Ryan ToysReview video.
STEP 2. Open a new window in the browser and turn to VidPaw. On its homepage, paste the URL to the blank frame, and hit "Start".
STEP 3. Select an output format and quality for the video and click "Download". After that, also choose one output folder on Android device. Finally, hit "Download" again, and you can find the downloaded Ryan ToysReview video on Android a few minutes later.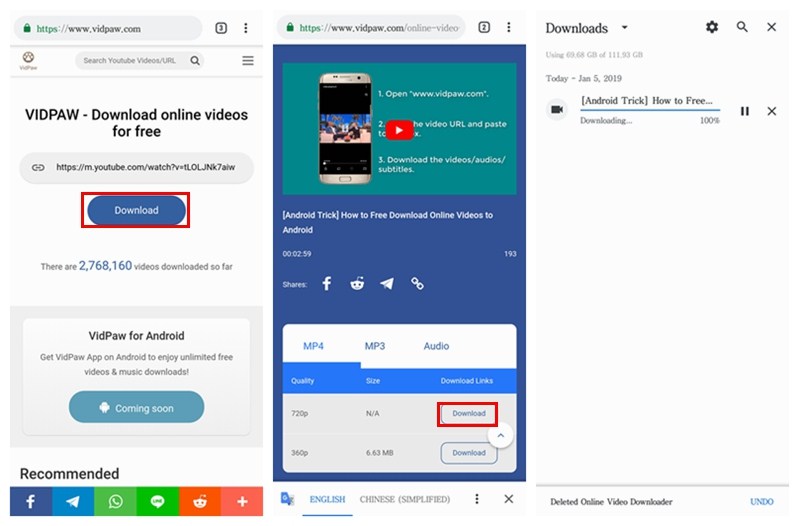 Although Ryan is a child, he has made
great
difference to himself and his family through Ryan's YouTube channel - Ryan ToysReview. Want to see how amazing he is or why his videos are so popular? Download them with
VidPaw
to watch with your kids together!
Published on January 24, 2019