One of the best ways to celebrate Christmas is watching romantic Christmas movies! Imagine that the outside is snowing, you and your family curl up on the couch and watch romantic Christmas movies. What a warming picture!

Here is a romantic Christmas movies list for you. Choose one of those top 10 romantic movies and enjoy the Christmas-themed movie night with your family and friends.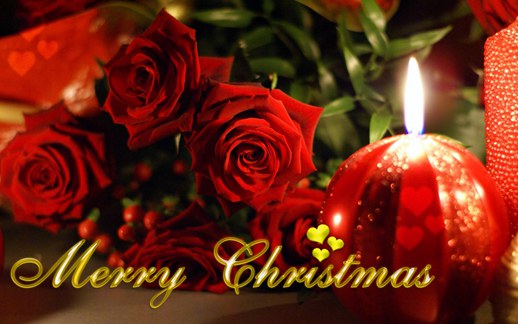 Part 1. Romantic Poems for Your Love
Before starting our romantic Christmas movies night, let's appreciate some romantic poems and share them with our beloved during this Christmas.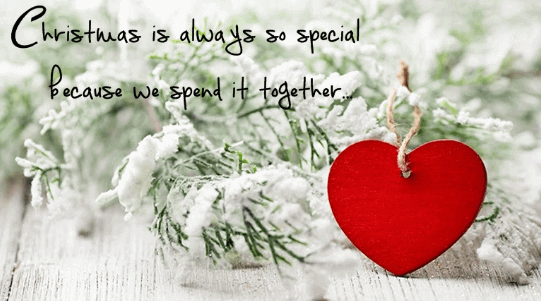 Mistletoe by Walter De La Mare
Sitting under the mistletoe,
(Pale-green, fairy mistletoe),
One last candle burning low,
All the sleepy dancers gone,
Just one candle burning on,
Shadows lurking everywhere:
Some one came, and kissed me there.

Tired I was; my head would go,
Nodding under the mistletoe,
(Pale-green, fairy mistletoe),
No footsteps came, no voice, but only,
Just as I sat there, sleepy, lonely,
Stooped in the still and shadowy air
Lips unseen—and kissed me there.
Before the ice is in the pools by Emily Dickinson
Before the ice is in the pools,
Before the skaters go,
Or any check at nightfall,
Is tarnished by the snow?

Before the fields have finished,
Before the Christmas tree,
Wonder upon wonder
Will arrive to me!
Christmas is more than a day in December,
It's all of those things that we love to remember,
Its carolers singing familiar refrains,
Bright colored stockings and shiny toy trains,
Streamers of tinsel and glass satin balls,
Laughter that rings through the house and its halls,
Christmas is more than a day in December,
It's the magic and the love,
That we'll always remember.
Part 2. Most Romantic Christmas Movies for You to Enjoy
Now, it is time to stream a romantic Christmas movie and watch your favorite romantic movie with your family. Check out following top 10 romantic Christmas movies!
No.1 It's a Wonderful Life (1946)
As the film opens, it's Christmas Eve, George, who has long considered himself a failure, faces financial ruin and is seriously contemplating suicide. An angel is sent from Heaven to help him by showing him what life would have been like if he had never existed.

No.2 White Christmas (1954)
This Christmas classic takes place in a Vermont lodge- where it is almost always, a "White Christmas." A successful song and dance team become romantically involved with a sister act to save a failing inn in Vermont.

No.3 While You Were Sleeping (1995)
After a series of complex misunderstandings occur in the hospital, Lucy pretends to be the injured man Peter's fiancée and lives with his family. As Peter is deeply comatose, Lucy falls in love with Jack, Peter's brother.

Jonathan Trager and Sara Thomas met while shopping for gloves in New York. Though buying for their respective lovers, the magic is right and a night of Christmas shopping turned into romance. They decide to test fate by splitting up and seeing if destiny brought them back together...

No.5 Bridget Jones's Diary (2001)
As a New Year's Resolution, Bridget Jones is determined to improve herself and keeps a diary. In a Christmas party, her parents try to set her up with Mark, the visiting son of one of their neighbors. Snubbed by Mark, she instead falls for her boss Daniel. A surprising love triangle begins.

No.6 Love Actually (2003)
Love Actually is the most classic Christmas romance movie out there. It follows a bunch of different people that are all connected in one way or another as they try to navigate their love lives and family around the Christmas holiday season.

The Holiday is an utterly delightful and decadently stylish romp through two whirlwind courtships. British country girl Kate Winslet and California career woman Cameron Diaz swap live during the Christmas season in hopes of mending their broken hearts. Luckily, romantic stories happen.

No.8 The Family Stone (2005)
The Stone family unites in common when their favorite son brings his uptight girlfriend Sarah home for the Christmas holiday, with plans of proposing. But Sarah soon discovers that it's a hard-to-please family.

No. 9 Four Christmases (2008)
In this hilarious romantic comedy, Brad and Kate are happily in love and unmarried, a lifestyle choice they choose to avoid their parents' fate. When they're forced to cancel a holiday vacation and visit all four of their divorced parents on Christmas instead, mishaps and hilarity ensue!

No.10 12 Dates of Christmas (2011)
It is a romantic comedy that follows Kate after she has a terrible blind date with Miles on Christmas Eve. She wakes up the next day to find that she has to relive this day over and over again. In a strange twist of fate, Kate is given the chance to re-live Christmas Eve twelve times!

If you want to download the romantic Christmas movie, use VidPaw online video downloader. Just copy and paste the video's link into VidPaw's blank bar, click on the "start" button to free download your favorite romantic Christmas movie.

Hope those romantic Christmas movies make your Christmas warmer!
Published on December 24, 2018