The Best 'Friends' Christmas Episodes to Watch This Christmas
December 19, 2019
Almost every season of Friends TV show has a Christmas episode and they really make it a fascinating festival. Now, as Christmas is coming, one of the best parts of the holiday is to watch your favorite Friends Christmas episodes with your families.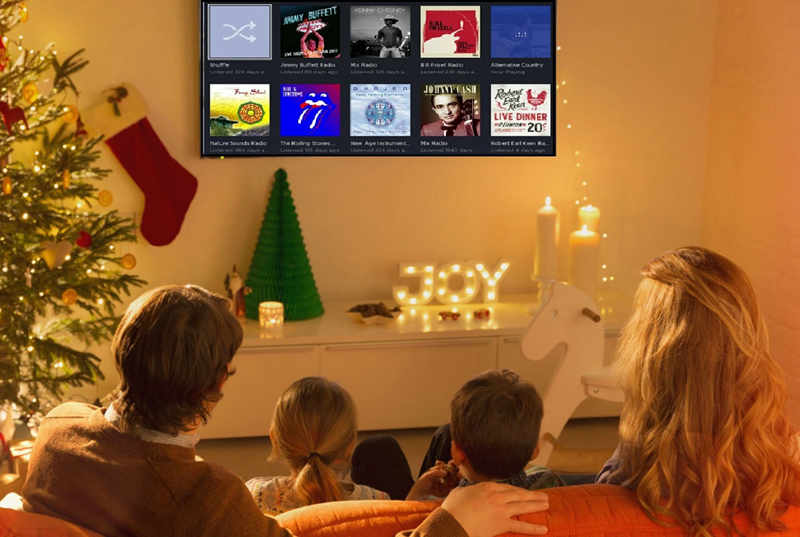 Part 1. The List of The Best Christmas Episodes of 'Friends'
3. "The One Where Rachel Quits " Season 3 Episode 10
The episode begins with Rachel quitting her job as a waitress at Central Perk, but she regrets soon after because she still has no clue on her career. And Ross accidentally breaks the leg of a little girl called Sarah Tuttle, a Brown Bird who is supposed to sell Christmas cookies. Out of guilt, Ross decided to help her by selling more Christmas cookies in hope of winning her the first prize, a free trip to Space Camp.....
Review - Rachel Quits Her Job
2. "The One With The Routine" Season 6 Episode 10
Joey's roommate Janine is going to be a party person on Dick Clark's New Year's Rockin' Eve and she asks Monica, Ross, and Joey to come along for the taping. But while they are at the taping, Rachel, Chandler, and Phoebe are trying to find the Christmas gifts that Monica got for them. They rummage through every corner of the apartment but nothing shows up. When Rachel knocks on the bench, she realizes it's hollow...

Review - Ross&Monica / Joey&Janine Dance
1. "The One With The Holiday Armadillo" Season 7 Episode 10
This Christmas Ben stays with Ross for the holiday. Ross thinks he should introduce Hanukkah, the festival of lights, to Ben because he feels that Ben is only exposed to Christmas traditions. But the idea of a year without Santa sounds too special. In the end, when Ross wants to surprise his son Ben but can't rent any Christmas suit, he takes up the Holiday Armadillo suit which is perfect for explaining Hanukkah traditions. But Chandler rushes in and dresses like a Santa...

Review - The Holiday Armadillo, Santa and Superman
Part 2. How to Download 'Friends' Christmas Episodes on Windows/Mac
It would be a little harder to stream Christmas episodes of Friends TV show on holiday, so pre-downloading Friends Christmas episodes on Windows or Mac is a better choice. All you need is VidPaw Online Video Downloader.
Way 1. Paste the URL to Download the Christmas Episodes on 'Friends'
STEP 1. Copy the Christmas episode URL from the address bar on the top of your browser.
STEP 2. Paste the URL on VidPaw HD Online Video Downloader.

STEP 3. After VidPaw analyzes the URL, click "Download" to save the Friends episode on your Windows or Mac.
Way 2. Save Christmas Episodes of 'Friends' as MP4 with Downloader Extension
STEP 3. Refresh the Christmas episode of Friends and you'll see a VidPaw-ish icon below the video.
STEP 4. Click the icon and start downloading the best episode of Friends.
Can't wait to watch now? Well, that's the charm of Friends and I know, what is better than watching the wonderful Christmas episodes of Friends with families on Christmas night? Have a good holiday!
Published on December 03, 2018
Excellent

Thanks for your rating.