In recent years, it seems that many of the iOS system new updates on iPhone are similar to Android. For example, Notification Center, Screen Recording, and now iOS13 also adds another feature that Apple didn't mention on WWDC2019 before. This function is to switch Wi-Fi connection in the control center, which has been widely used in Android system for a long time.
If you were an Android user, how would you turn Wi-Fi on? Open the menu of the Control Center and directly press the Wi-Fi icon, then you can immediately enter the relevant setting options, which is much easier than opening the setting options and then connect to Wi-Fi. In the past, iPhone users choose to connect to Wi-Fi through Settings, but now iOS 13 also has similar functions like Android. Today I'll show you how to quickly connect or switch the Wi-Fi connection by using iOS 13 Control Center without opening Settings.
Part 1. What Devices are Supported iOS 13?
iOS 13 is compatible with these devices:
| | |
| --- | --- |
| iPhone 11 | iPhone 11 Pro |
| iPhone 11 Pro Max | iPhone XS |
| iPhone XS Max | iPhone XR |
| iPhone X | iPhone 8 |
| iPhone 8 Plus | iPhone 7 Plus |
| iPhone 7 | iPhone 6s Plus |
| iPhone 6s | iPhone SE |
| iPod touch (7th generation) | |
iPadOS is compatible with these devices.
| | |
| --- | --- |
| 12.9-inch iPad Pro | 11-inch iPad Pro |
| 10.5-inch iPad Pro | 9.7-inch iPad Pro |
| iPad (7th generation) | iPad (6th generation) |
| iPad (5th generation) | iPad mini (5th generation) |
| iPad mini 4 | iPad Air (3rd generation) |
| iPad Air 2 | |
Currently, iOS 13 is the default system for iPhone 11, iPhone 11 pro and iPhone 11 Pro max. Considering the condition of device, if the version of the model is too old, iOS 13 is not recommended to be installed, so as not to cause the mobile phone not smooth, performance is poor, etc..
In fact, even if these devices can be updated iOS 13, some of the functions in the update require the iPhone or iPad model to be newer due to different hardware, such as:
Pair Two Pairs of AirPods
Now the new iPhones allows users to use two AirPods on the same iPhone, you can easily share music or video for listening with friends. This feature is only available for iPhone 8 or later models with the latest version of iOS 13 and iPod Touch (7th generation).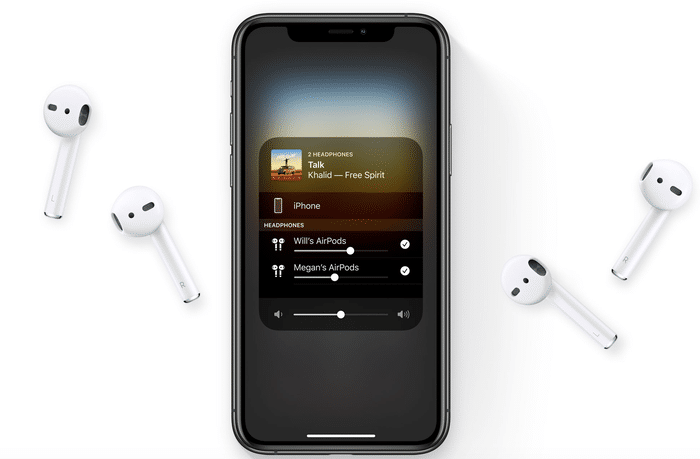 Memoji will automatically become a vivid sticker, which will appear in the virtual keyboard, becoming more convenient for you to use in iMessage, email and other third-party Apps while sending messages or editing memos. All devices with an A9 chip or later support Memoji and Animoji sticker packs.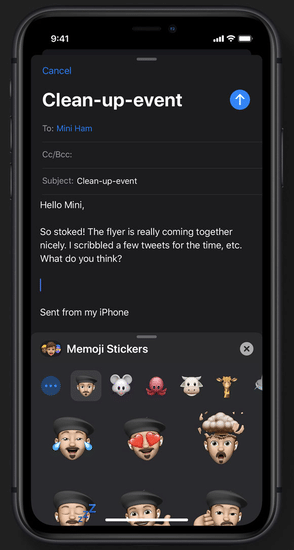 If you use a slightly older device, you don't have to feel lost. The basic updates are the same, with only some differences. Just like this function update that can quickly connect Wi-Fi in the iPhone and iPad's Control Center,all devices updated to iOS 13 have this function. The steps for using is listed below.
Part 2. Quickly Connect WiFi without Opening Setttings on iPhone with iOS 13
STEP 1. Return to the home of your iPhone or iPad. For iPhone X and newer models, pull "Control Center" from the top right corner. For previous devices, pull "Control Center" from the bottom of the screen.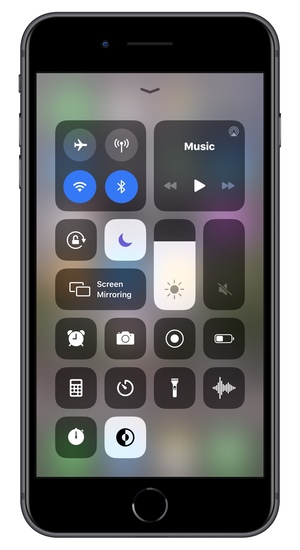 STEP 2. Long press the upper left corner to expand the function platter including Airplane Mode, Cellular Data, WLAN and Bluetooth, and expand the a new widget in the Control Center.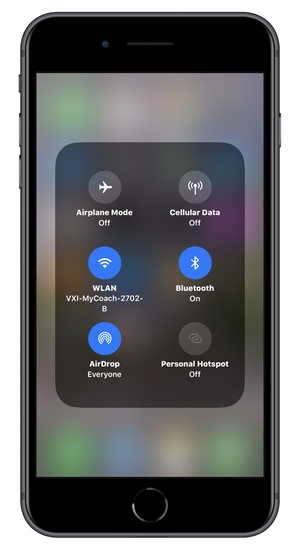 STEP 3. Press and hold the Wi-Fi icon again to show the Wi-Fi network in the nearby area, and the connected network will be at the top of the list; in the Wi-Fi hotspot list, you can switch the network by tapping the network you want to join.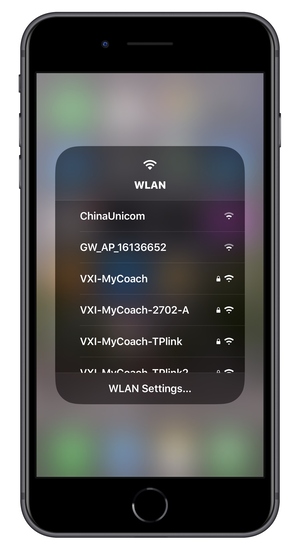 STEP 4. Join a Wi-Fi with a known password to switch directly in the Control Center. For the first connection to a Wi-Fi network that requires a password, it will directly go to Settings and you can enter the password.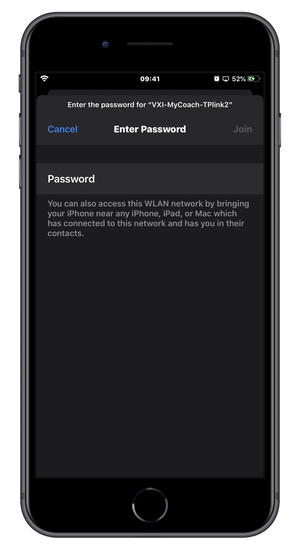 At the same time, this function has been carefully optimized. On Android system, long pressing Wi-Fi to directly enter the corresponding interface of the Settings is available, while the fast switch in the Control Center of iOS 13 is the current state, and the visual experience of it is better.
Maybe this is due to that Android has already popularized this function, so Apple didn't mention it during the WWDC conference. But for sure, this function will enable many Apple users to switch the Wi-Fi quickly, enabling a more convenient usage. Why not have a try?