With black patches around its eyes, ears and round body, the panda is loved by many people for its lovely appearance and behavior. Panda mainly lives in central China, like Sichuan, and also in Shanxi as well as Gansu provinces. It should be noted that panda is regarded as a national symbol of China.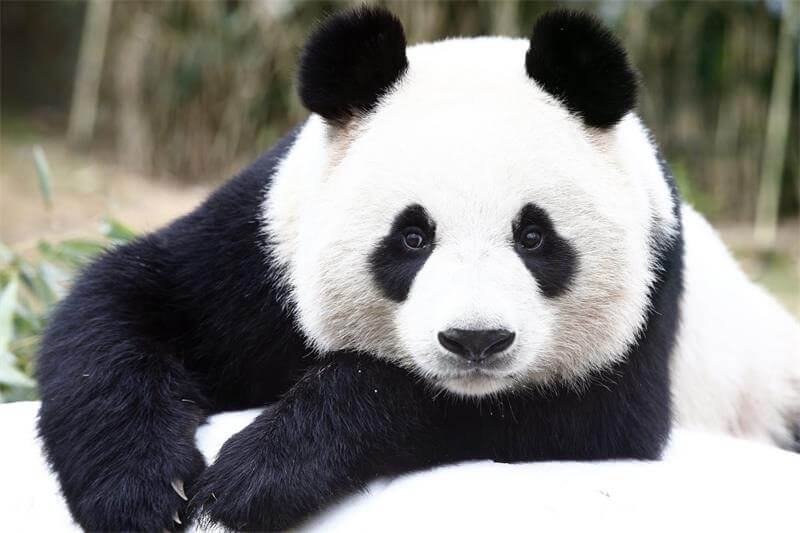 Although it's hard to see those cute pandas around the world, some people and animal protection organizations share many cute panda videos onto the Internet, which makes it easy for those panda addicts to see this lovely animal. If you search for "panda" on YouTube, lots of search results will come out and you will be amused by panda's lovely behaviors. By watching panda videos, you can also learn more about how panda lives.

However, YouTube provides no download access, meaning that people can only stream these cute panda videos online. So are there any ways to solve this problem? The answer can certainly be a YES. Just keep on reading.
Part 1. What is iPanda?
iPanda is a website which provides 24-hour live streaming of pandas. On the iPanda website, you can see how the cute pandas live for observing their movements, behaviors, habits, and so on. It's a great way to learn more about panda's real daily life.

iPanda website is launched by CNTV (China Network Television) on August 2013. To help people observe pandas clearly, CNTV set up over 30 high definition video cameras in the Chengdu Research Base of Giant Panda Breeding and Wolong National Nature Reserve to make sure that the videos are shot in the most perfect view.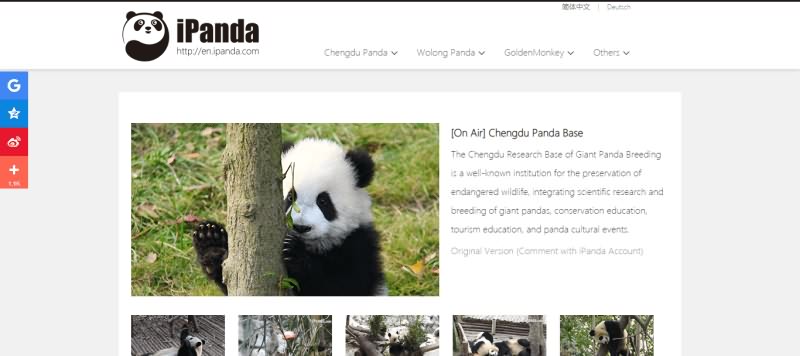 iPanda also released a YouTube channel on YouTube for more people to enjoy these cute panda videos. On YouTube's iPanda channel, you can find lots of high-quality videos of pandas for watching. Although YouTube doesn't allow users to download an online video for offline watching, there is a way to solve this problem. That is to use an iPanda video downloader.
Part 2. VidPaw Online Downloader - The Best iPanda Downloader
VidPaw online downloader is regarded as the best iPanda downloader in many users' hearts. This powerful downloader can help you get cute iPanda videos from YouTube with very easy steps but high output quality. VidPaw has many outstanding features as below.

Support 1000+ Sites Videos
VidPaw supports online video and audio from more than 1000 sites such as YouTube (see the full list here). So users are able to discover and download lots of video and audio as they want. Also, VidPaw can be used on all browsers, so you don't need to download any browser especially for using VidPaw.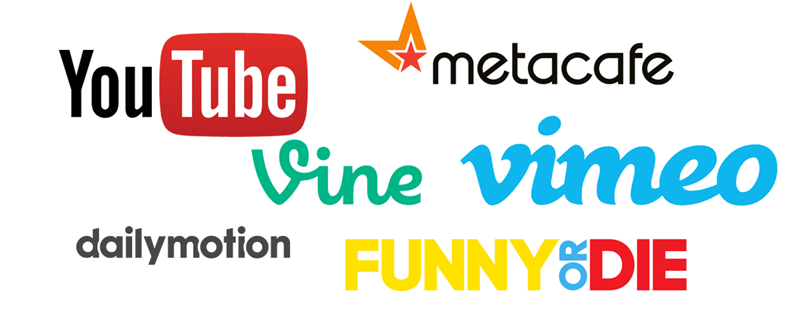 No Virus, Malware or Popup Ads
VidPaw has a very tidy and clean interface, meaning that you will not see any pop-up ads while you are using this website. Also, VidPaw ensures that users can use the download service within a 100% safe environment because it contains neither virus nor malware.
Free and High Output Quality
VidPaw provides free but high-quality download options for users to save their favorite online video and audio. You can easily download online videos with high quality without paying any fee!
Part 3. Free Way to Download Panda Videos from YouTube to MP4
Except for the features above, VidPaw is easy for using and it also provides 3 different ways of using conveniently. Here I would like to introduce these steps in detail to help you download panda videos from YouTube to MP4 freely with VidPaw.
Way 1 – Download Cute Panda Video with URL
STEP 1. Copy Cute Panda Video's URL from YouTube
Open YouTube and go to iPanda channel. From the video list, find your favorite cute panda video and play it. Then from the address bar, give it a right click to copy the URL of the panda video.

STEP 2. Paste URL to VidPaw
Now open a new tab and go to VidPaw. Then simply paste the URL of the panda video you have copied just now to the download frame on VidPaw. After that, click on "Start".

STEP 3. Download Cute Panda Video
When you click on "Start", the information of the cute panda video will show up, and at the same time, different output formats, as well as qualities, are waiting for you to choose. Just select the one you need and click "Download" to save the video to your PC.
Way 2 – Download Panda Video with VidPaw Extension
STEP 1. Download Tampermonkey Extension
First, click HERE to download Tampermonkey extension to your browser, which is an extension that can provide a stable environment for running VidPaw extension.
STEP 2. Download VidPaw Extension
Now, click "VidPaw Extension" and follow the instruction to install VidPaw extension to your browser as well.
STEP 3. Download Cute Panda Video
After installing the VidPaw extension, go to YouTube and open the cute panda video you want to download to PC. When you have opened the video page, you will see a VidPaw icon has set below the video. Now click the icon and it will go to VidPaw download page directly. Just select an output format for the video and click on "Download" icon.
Way 3 – Download Panda Video by Changing URL
**NOTE: This method can only be used to download panda videos from YouTube at present.**
STEP 1. Open YouTube and search for iPanda channel or any other single cute panda video you like.
STEP 2. Open the panda video you are going to download.
STEP 3. On the address bar, add "paw" behind "youtube" (if you are using mobile, please also change "m" into "www") like "www.youtubepaw.com".
STEP 4. Press Enter and the page will redirect to VidPaw download page. Select an output format and click "Download".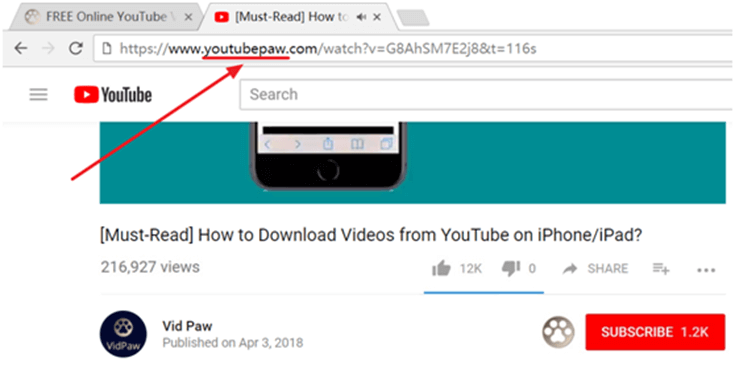 Now you have got the way to download cute panda videos from YouTube with these 3 simple ways provided by VidPaw. It is extremely easy to get, right? Share VidPaw with your friends if you like it!

Published on December 14, 2018