As we all know, most of streaming music programs such as iTunes Store, Spotify, allow users to enjoy online music after payment. Sometimes, some of you might be wondering is it any more convenient way to download online music for free? And we will tell you the answer is YES. Probably, the fastest and easiest way to download online music for free is to extract the music file from the music video. What's more, VidPaw Online Music Downloader can be the best choice for you.
Part 1. What Is VidPaw? What Can VidPaw Help You?
To download online music for free, you might want to employ a third-party software to help you. However, here we recommend you an online music downloader without occupying any space on your PC, call VidPaw. VidPaw Online Downloader is the best online music downloader for PC so far, supporting downloading online audios and videos with ease. Of course, it is also able to download CC(closed caption) from the video. With VidPaw, downloading online music is totally free. Moreover, no ads and virus will bother you so that your overall experience will be satisfied enough.


One of the highlights of VidPaw is that it can detect the whole supported playlist, therefore, it's quite time-saving to download any online music from any sites with it. Moreover, it has the ability to extract the audio from the music video. In this case, you can be much easier to download online music because VidPaw can download audio-only files from the videos. Additionally, VidPaw supports various formats for music files such as M4A, WEBM in the optional quality like 64kbps, 96kbps, 128kbps, 256kbps, 320kbps.


Part 2. How to Download Online Music Easily to PC?
Thousands of online music downloaders you can find on the Internet. However, it seems difficult to meet the most suitable one to satisfy the need. Fortunately, we can say VidPaw is the one that you are waiting for.


Believe it or not, with VidPaw, you can easily get every online music from any site for free. Here we will show you the step-by-step tutorial to figure out how it works.
STEP 1. Paste the Video URL
First of all, you need to get the video URL that contains the music file you want to download. Next, navigate to VidPaw.com on a browser like Chrome, Firefox. Directly paste the video URL into the search bar and hit "Enter" button. Then, VidPaw will automatically detect the video information.



STEP 2. Choose Favorite Format and Quality
VidPaw offers various output formats, including M4A and WEBM. Moreover, several quality levels are also provided such as 64kbps, 96kbps, 128kbps, 256kbps, 320kbps. Depended on your need, choose the suitable format and quality for your downloaded music on Audio Download section.


STEP 3. Download Online Music
After all the operations above, you can simply click on the "Download" button. Wait for a while, you can easily get the music file on your PC. When the download is finished, you can enjoy the music freely.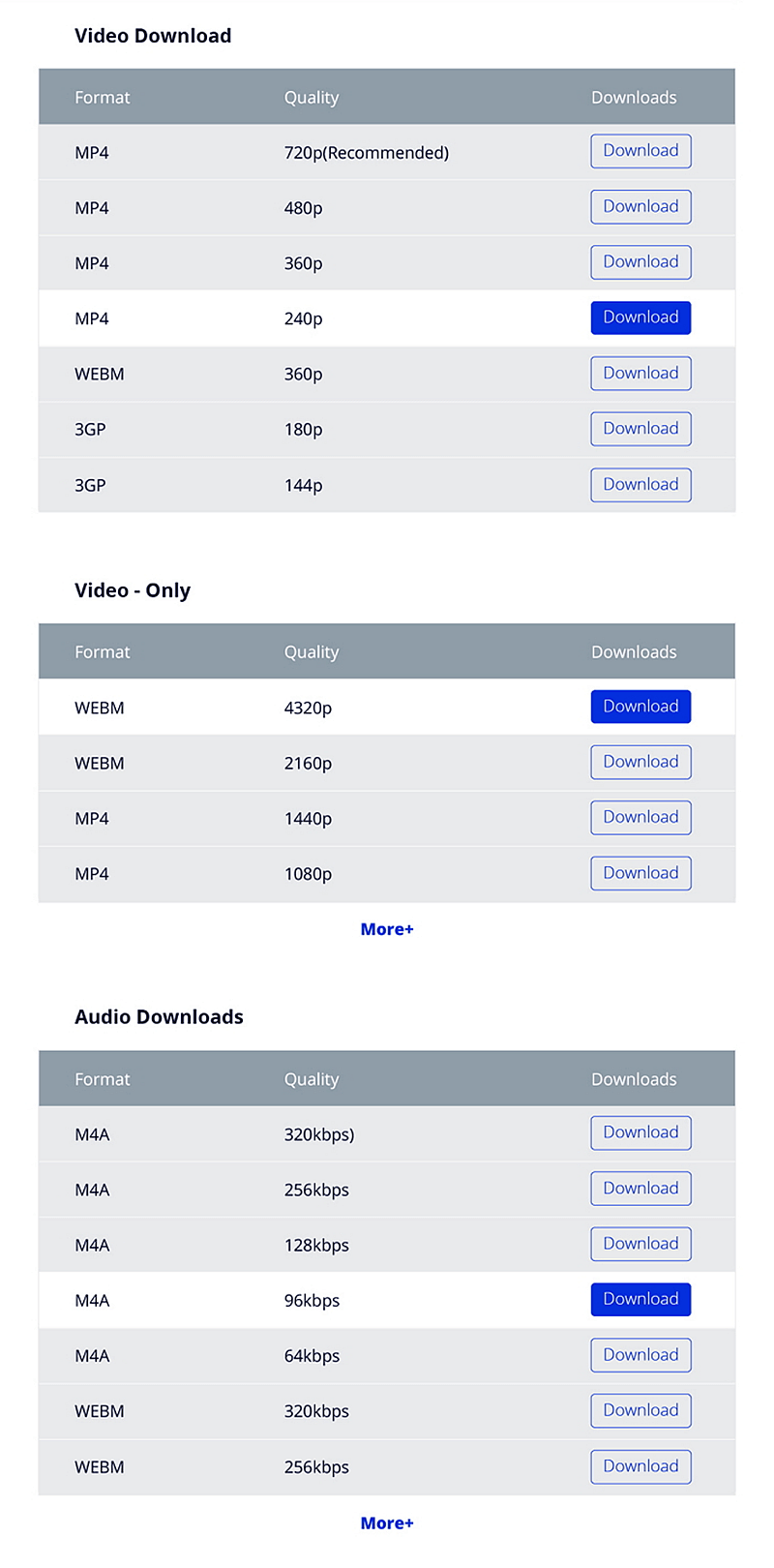 You see, all you need to do is just simple 3 steps, and then, you can enjoy any music without any limitation. If you are looking for a solution to download online music, VidPaw must be the perfect choice for you.

Published on June 04, 2018