[Recommendation] A Reliable Alternative to KeepVid
September 05, 2018
Last update on March 21, 2018: KeepVid.com is no longer available for downloading videos online and won't come back in the future. This news is a bolt from the blue to users who have been accustomed to using KeepVid for a long time. Some users choose to wait for KeepVid to come back, but it seems impossible that KeepVid can be put back in use. So it's time to start thinking about finding a reliable alternative to KeepVid.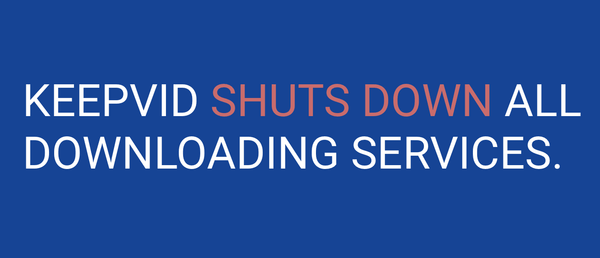 Part 1. People Could Not Use KeepVid Any More
KeepVid was set up in March 2004. Public's awareness towards KeepVid was apparently spread by word of mouth, and in December 2006, its activity skyrocketed, took it from obscurity into the Alexa Top 500 Sites witnin less than two months.

KeepVid was a online video downloader named in such articles - "Video piracy's new battleground" and "Service lets people rip videos from YouTube, other sites".

As described in a CNET article, titled "How to download videos from YouTube, Vimeo, and more", KeepVid "is likely the fastest way to grab just about any video from the Web. YouTube, DailyMotion, Megavideo, Metacafe, and Vimeo are just a few of the sites compatible with KeepVid."

However, on March, 17 2018, KeepVid shut down, which didn't work for a long time. We recommend that instead of waiting and relying solely on KeepVid, you can find other useful solutions to download online video for free, such as using sites like KeepVid or programs like KeepVid to get video downloaded. There is no doubt that picking out the best tool from a lot of information is a very troublesome thing. The good news is that you can refer to the following to get a reliable alternative to KeepVid.

Part 2. Best Alternative to KeepVid
There're many websites or programs similar to KeepVid. Here is the best KeepVid alternative - VidPaw. Compared with KeepVid, this online video downloader is much easier to handle and more stable. There are many benefits to using VidPaw:
Don't need to install plug-ins
When using KeepVid, users should install Java. And downloading video may still be problematic because many situation may occur, for example, Java is not installed properly, Java needs to be updated, or Java is disabled. But with VidPaw, you don't have to worry about these problems.
Don't have to worry about messy ads
Many KeepVid users have complained that the AD's download button is much bigger and more visible than the video download button. By contrast, VidPaw has a clean download page that doesn't let you accidentally click on ads to download to other software. VidPaw is simply an online video downloader without adware, spyware, malware or virus.
Download HD video for free
VidPaw Downloader enables users to free download high quality videos from Dailymotion, YouTube, Vimeo and other 1000+ video-sharing sites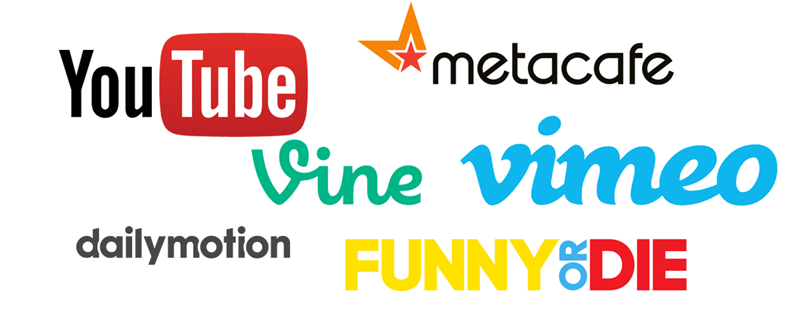 Part 3. How to Use VidPaw to Download Online Videos
There are three ways to download online videos via VidPaw, and I'll give you the steps of downloading YouTube videos below in detail.
Way 1. Download Online Videos with VidPaw
STEP 1. Open YouTube or other site, find the video you want to downloa. Then open it and copy its URL from the address bar at the top of your browser window.

STEP 2. Head into the VidPaw homepage. Paste the link into the download bar and just click on the button Start. Then give it a few seconds to fetch the video information.


STEP 3. After loading the information of this video, you can find that VidPaw provides you with different quality videos and audio downloads. Please choose one to download according to your own preferences and hit "Download" to start downloading online videos.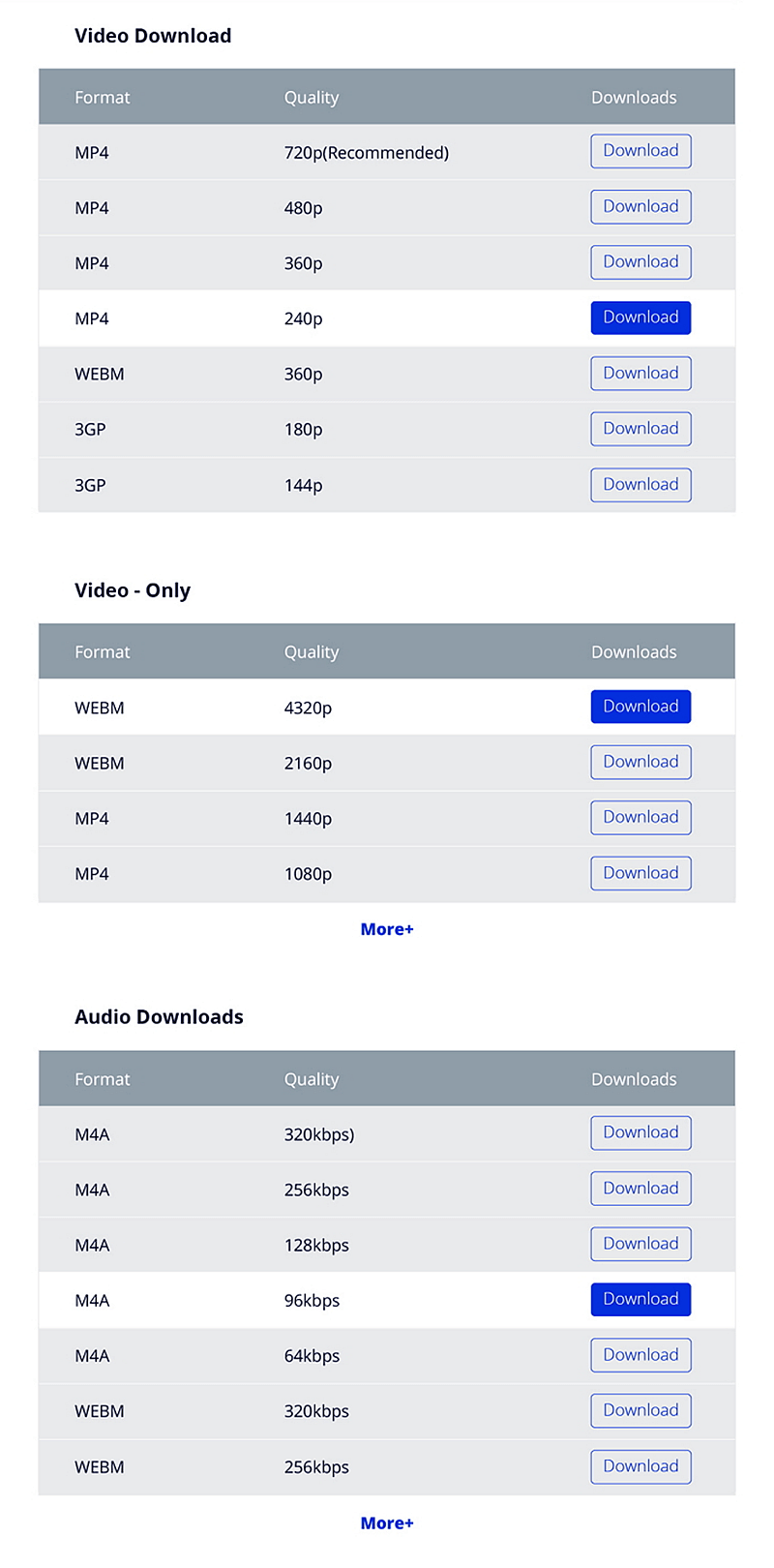 STEP 4. After downloading, you can watch YouTube videos offline on the device.
Way 2. Much Easier Way: Change YouTube Videos' URL
There's actually a faster tips for download YouTube videos with VidPaw. If you consider the above method is a bit tedious, you can choose the following easy method to download YouTube videos.

STEP 1. Open the page of the YouTube video, then modify the link above: add "paw" after the "YouTube". For example, www.youtubepaw.com/XXXX.

STEP 2. Edit the URL and refresh the page. It will redirect to VidPaw with the download interface for you. Then you can download the desired movie to your device.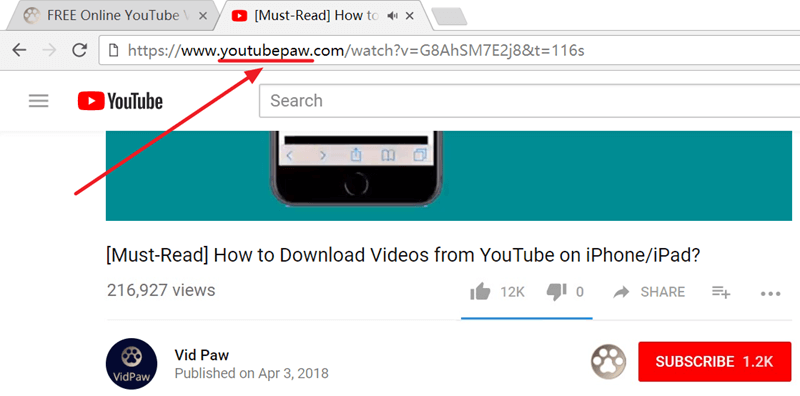 NOTE: At present, this simple and quick method is only applicable to YouTube website.
Way 3. Use VidPaw Extension Provides to Download YouTube Videos Freely and Easily

STEP 2. Install VidPaw Extension
When the installation of the Tampermonkey extension is completed, you need to install the VidPaw extension. Please click here: VidPaw Extension. Just follow up the instruction to finish installing VidPaw extension on your browser.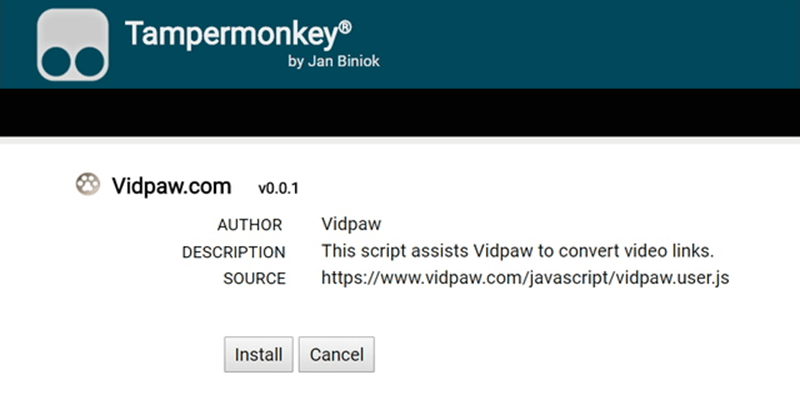 STEP 3. Download YouTube Video by Hitting the VidPaw Icon
Try to open your browser and move to YouTube to find your desired videos. And you will find a VidPaw icon under the video. Just click on it and you can download video to your devices. While the download extension is a bit more cumbersome than the first two methods, it can be used once and for all.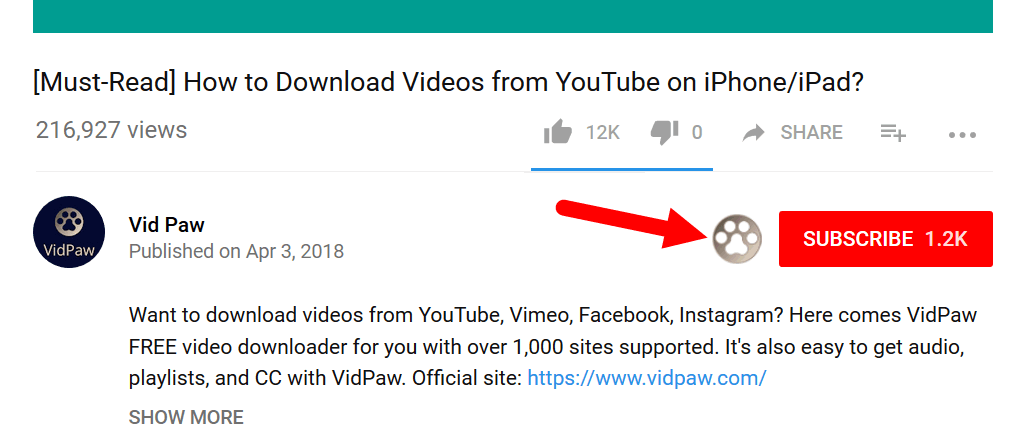 This reliable KeepVid alternative ensure users to download videos from YouTube or other sites with ease. No ads involved. No complicated settings. Online videos can be downloaded by VidPaw as easy as ABC. Whether you're looking for a replacement for KeepVid or simply downloading a website video, VidPaw is definitely your best bet. So try it without hesitation!


Punlished on September 05, 2018
Excellent

Thanks for your rating.