[For Guitar Leaner] How to Download YouTube Guitar Lessons for Free
December 06, 2018
Many musical artists grew up by guitar. Guitar is a magical instrument, with beautiful voice, charming chords, free and easy way of playing. People who can play and sing by themselves with guitar are enviable. Actually, learning to play the guitar is not very difficult. Since you can play it well, you can even write some lyrics by yourself. You can sing them easily through chords. Singing your own songs is also a kind of enjoyment.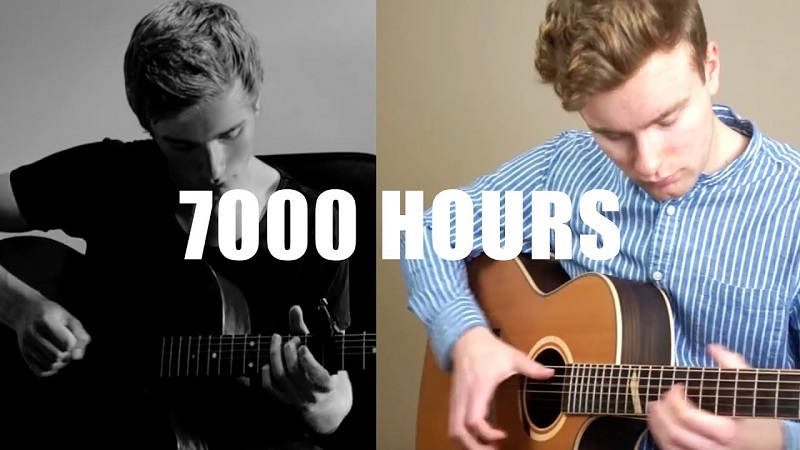 For beginners who are eager to learn guitar might don't know how to begin playing guitar, because they can't read music score. There are many guitar teaching videos for beginners on YouTube. However, learning guitar online on YouTube is often interrupted by the poor network condition or annoying advertisement. So in this blog, we recommend you to use an excellent YouTube video online downloader to download these YouTube guitar lessons for free.
Part 1. Download YouTube Guitar Lessons Freely with VidPaw
You can download the useful video of YouTube guitar lessons from YouTube effortlessly with VidPaw.
VidPaw is a powerful and reliable online video/audio downloader, which allows its users to freely and safely download YouTube guitar lessons videos from YouTube. VidPaw not only supports 8 languages, but also provides various download formats and qualities for users. Moreover, all of VidPaw's services are free and no registration is needed.

Available Video/Audio Formats and Quality:

| | |
| --- | --- |
| Video Download | Support to download MP4, 3GP, and WebM in 144p to 720p with sound. |
| Video-Only | Support to download MP4, 3GP, and WEBM in 1080p, 1440p, 2160p, and 4320p with no sound. |
| Audio Download | Download videos as audio files in M4A and WebM from 64kbps and up to 320kbps. |
| Subtitle | Download Closed Captions in a certain YouTube video. |
No ads, virus, spyware, and plugins
The best thing is that you can get all YouTube guitar lessons with VidPaw for free. No subscriptions, no charges are needed. Furthermore, there will be no ads, virus, spyware, and plugins, which ensures your network security and provide users with a clean interface. Moreover, the website are designed nicely, tidily, and easy to use

Support all devices and videos from 1000+ video websites
VidPaw supports videos from over 1000 sites, which means that you can download any online YouTube guitar lessons video you like from these sites. Click 1000+ sites to discover more videos.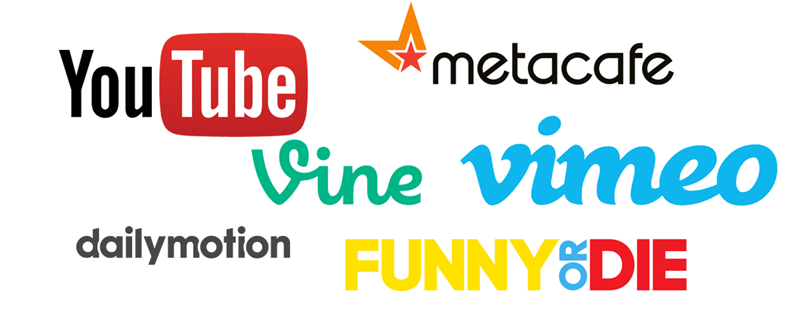 The detailed steps are listed on how to download YouTube guitar lessons from YouTube (see below). The steps are simple enough to exceed your imagination. You only need a few clicks to download the YouTube guitar lessons video you want.

STEP 1. Go to YouTube website and find online YouTube guitar lessons video you want to download. Copy the link of that page from the address bar. Next, open VidPaw on a new page. In VidPaw's homepage, paste the URL into the download box. Then click on "Start" button to load the information about your desired YouTube guitar lessons.


STEP 2. When the information of YouTube guitar lessons is loaded, you can choose the format and quality for the video of YouTube guitar lesson you are going to download. Click the "Download" button and wait for watching and learning YouTube guitar lessons offline on your device.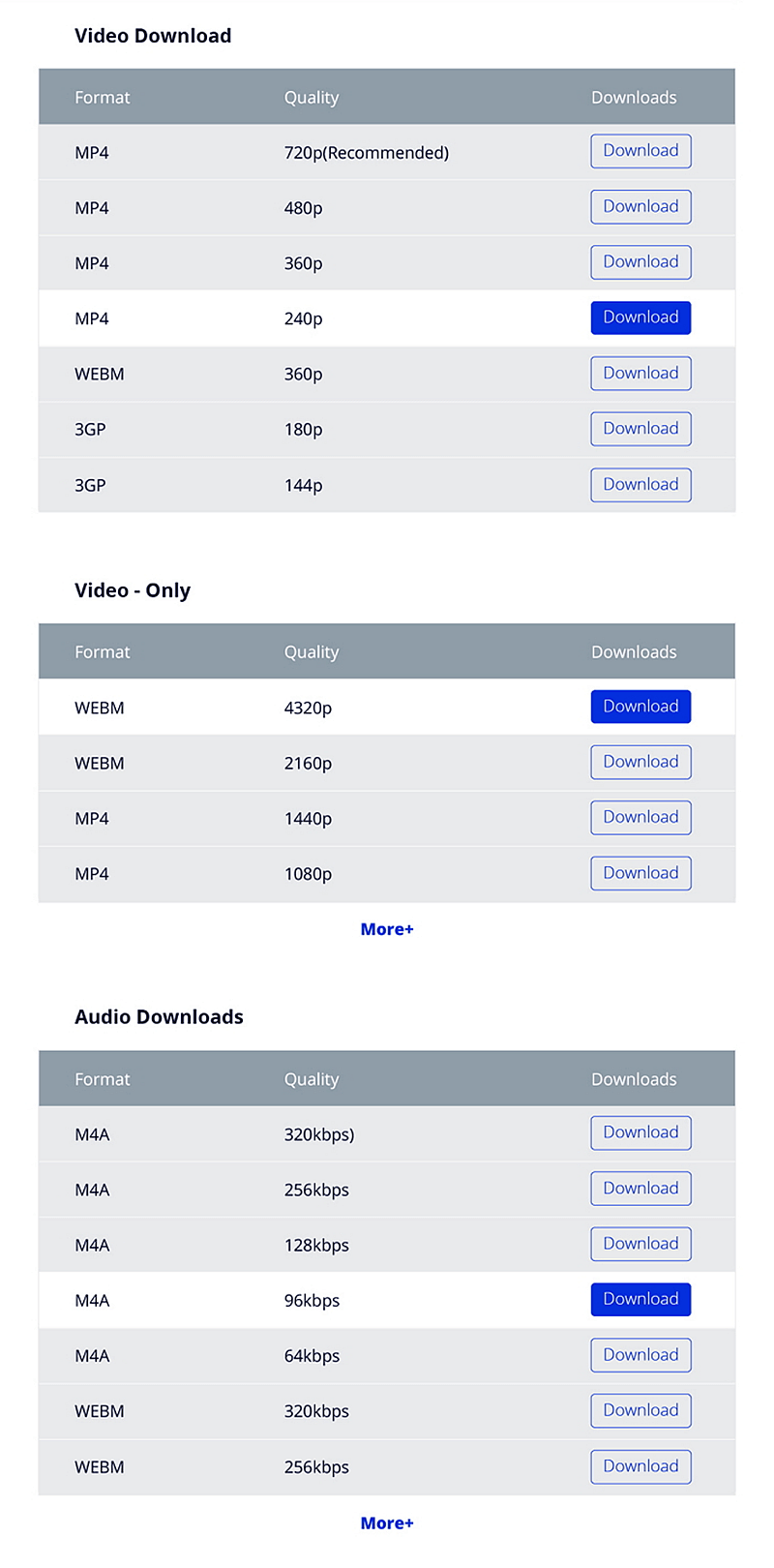 Part 2. Get YouTube Guitar Lessons Easily with A Useful Extension
STEP 1. We suggest you to download a Tampermonkey Extension to your browser first, in order to make sure VidPaw Extension has a more stable and smooth performance. Click and install Tampermonkey extension basing on your browser.

STEP 2. Then, click here: VidPaw Extension and install VidPaw extension. The instruction will guide you to finish installing VidPaw extension on your browser. Then VidPaw Extension will be easily installed.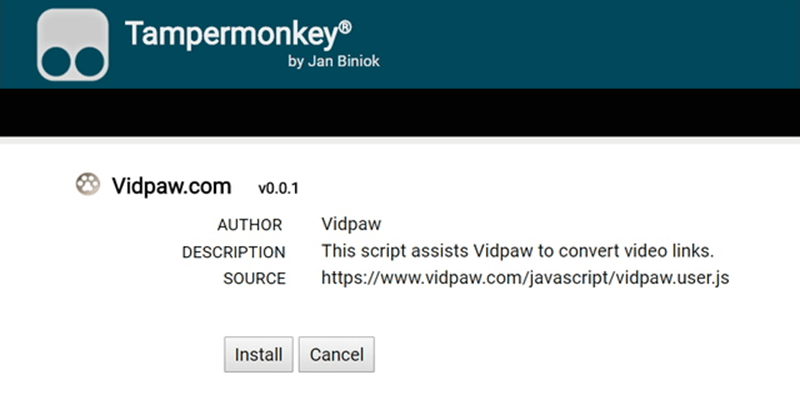 STEP 3. Now you can move to the YouTube.com to search for the YouTube guitar lessons videos. On the video page you can try to scroll down, then you will see a VidPaw icon under the YouTube guitar lessons video. You can download the YouTube guitar lessons to your PC by clicking the icon.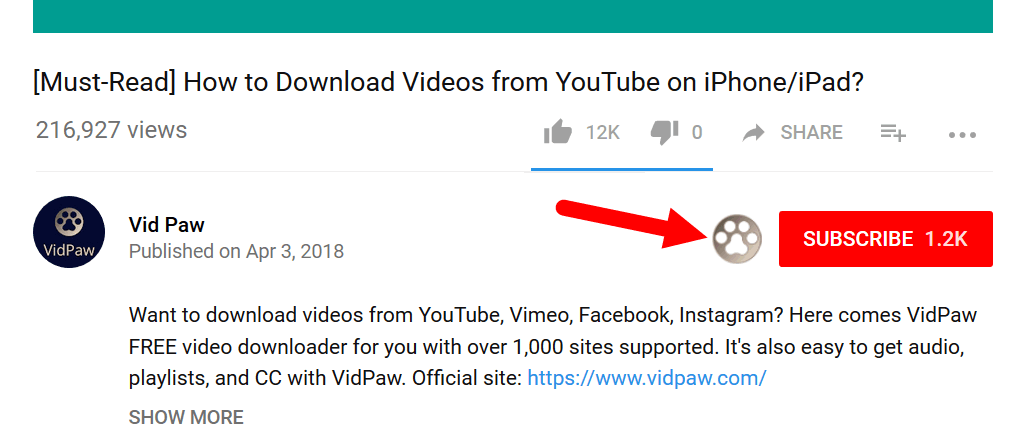 Part 3. Save YouTube Guitar Lessons with One-shot
STEP 1. Open the page of the YouTube guitar lessons video.

STEP 2. Edit the link on the address bar - just add "paw" after the "YouTube". For example, www.youtubepaw.com/XXXX.

STEP 3. After pressing Enter key, it will go to VidPaw download page automatically. Then you can download the desired YouTube guitar lessons videos to your device.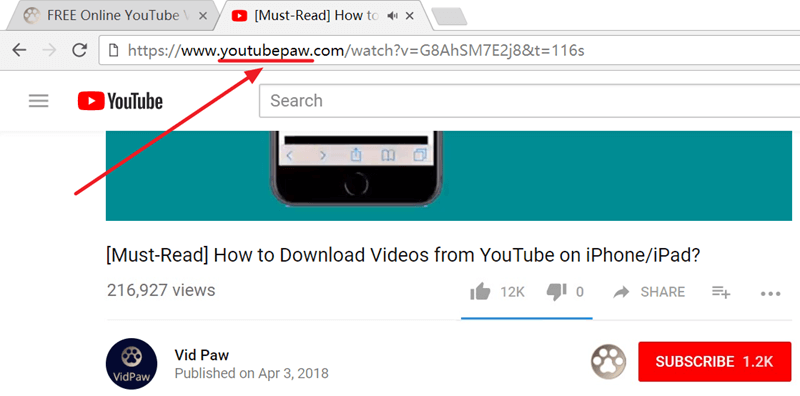 NOTE: It's a quick way, but this way is only suitable for downloading videos and audios on YouTube at present.

With the help of VidPaw, you can get a copy of all the YouTube video guitar lessons offline, and you can take your guitar lessons at anytime you want on any device at anywhere.

Ready to finally download and learn how to play guitar? Grab your guitar and dig in!


Published on December 06, 2018
Excellent

Thanks for your rating.