On YouTube's Fox News Channel, you can have access to the latest news at anytime. FOX News Channel (FNC) refers to a 24-hour news service that delivers breaking political and business news to audiences. From FNC, you are able to catch what's going on in America in time. FNC will keep its news up-to-date and you can also look back on any news that have been released at anytime.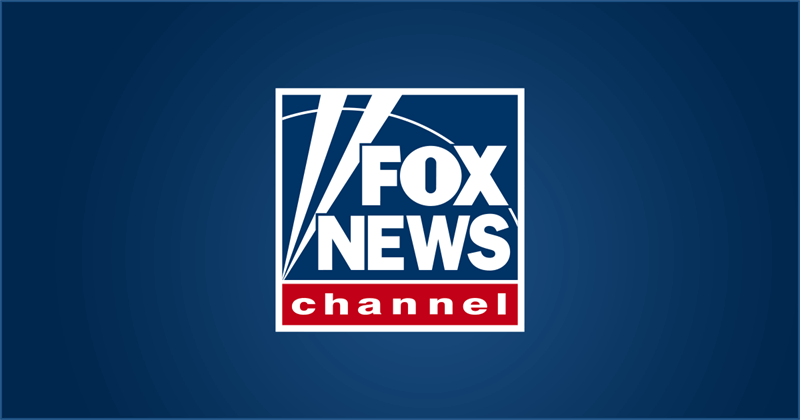 Part 1. Brief Introduction of Fox News Channel
Fox News, which is known as the Fox News Channel (FNC), is an American news channel, broadcasting international news in 86 countries or overseas territories. FNC first launched in October 7, 1996 with 17 million subscribers. It grew quickly and during 1990s and 2000s, FNC became a dominant subscription news network in United State. As of 2015, there were nearly 94,700,000 US households who received Fox News.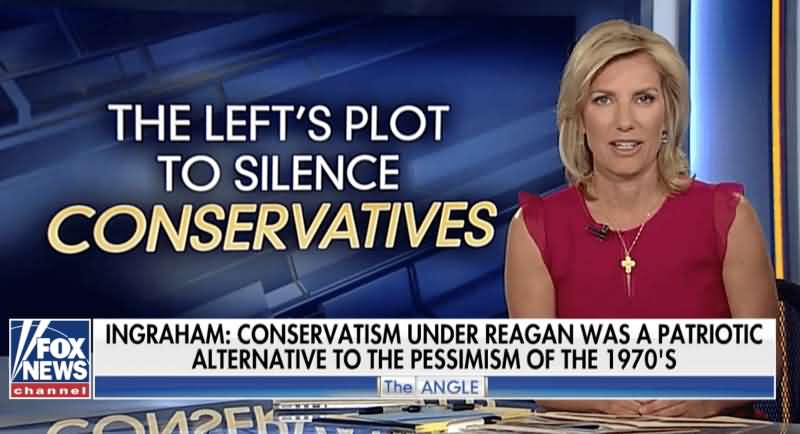 Although it is said that some people consider that Fox News has some biased reporting which in favor of the Republican Party, the George W. Bush and Donald Trump administrations and conservatibe causes, it is still a reliable source which provides audiences with up-to-date news happened in the US and the world. It's everyone's responsibility to know what happens in his/her country. Therefore, FNC provides the way on its official website as well as YouTube channel.

Part 2. Download YouTube Fox News Channel Videos with Ease
Watching YouTube Fox News Channel videos online is a good way to learn more news. But what if you want to collect some useful news or want to watch them offline? As we know, YouTube has no download icon for users to save the videos for offline playback, and that's why people are searching for a reliable video downloader. Here VidPaw is recommended.

VidPaw is the most reliable online video downloader, providing online video download service from over 1000 websites.
VidPaw is completely free for using.
VidPaw has no pop-up ads and malware, which is 100% safe.
No registration is needed for downloading video on VidPaw.
Provides high output quality for downloading video and audio.

Besides, VidPaw is also easy for using. Now follow the guide, and it just needs 3 steps to download videos from YouTube Fox News Channel with ease.

STEP 1. Copy Fox News Video's Link
On YouTube Fox News Channel, select the video you want to download from the list. Then play the Fox News video, and copy the whole link of it from the address bar on top.

STEP 2. Paste Video Link to VidPaw
When you have got the Fox News video's link, switch to VidPaw.com. On VidPaw's homepage, you will find a search bar there. Just paste the link you got just now to it, and click on "Start".


STEP 3. Download Fox News Video
After clicking on "Start", the information of the Fox News video will be loaded. Now scroll down the page and you can see different output options for the video. Just select the one you like and hit the "Download" button behind the option. Then the Fox News video can be downloaded successfully to your PC.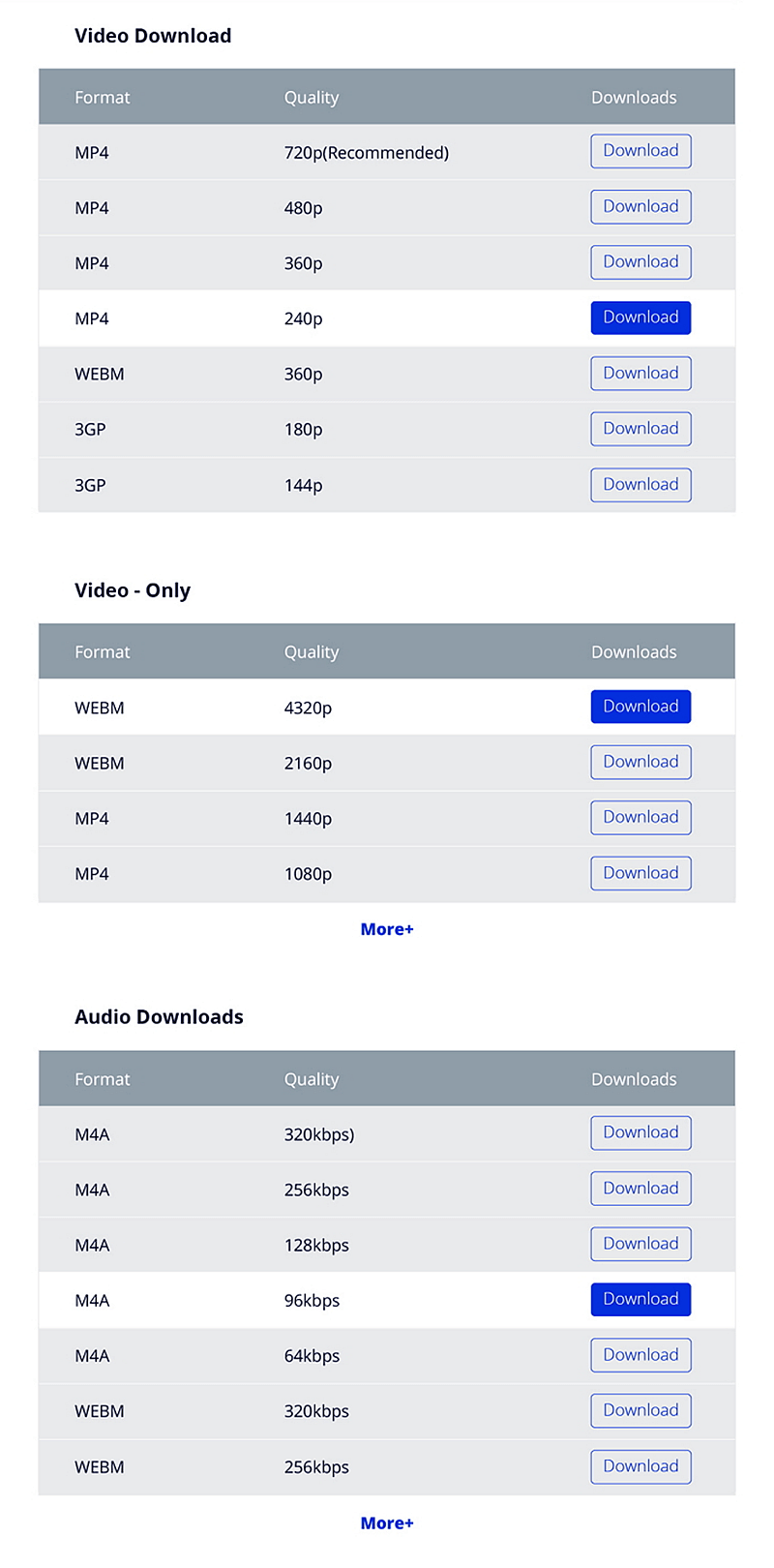 Part 3. Download YouTube Fox News Videos on iPhone/Android
Except for PC, VidPaw can also be compatible with iPhone and Android. Now read the guide below to see how to download YouTube Fox News videos with VidPaw on iPhone/Android.
STEP 1. Go to App Store to download Documents to your iPhone because at present, VidPaw can only be used to download files inside Documents on iPhone.
STEP 2. Open YouTube in any browser on iPhone, go to Fox News Channel and select the video you want to download from the list. Open the video and copy its URL.
STEP 3. Go to VidPaw.com inside Documents. Then paste the URL of the Fox News video to the download bar. When finish, click "Start".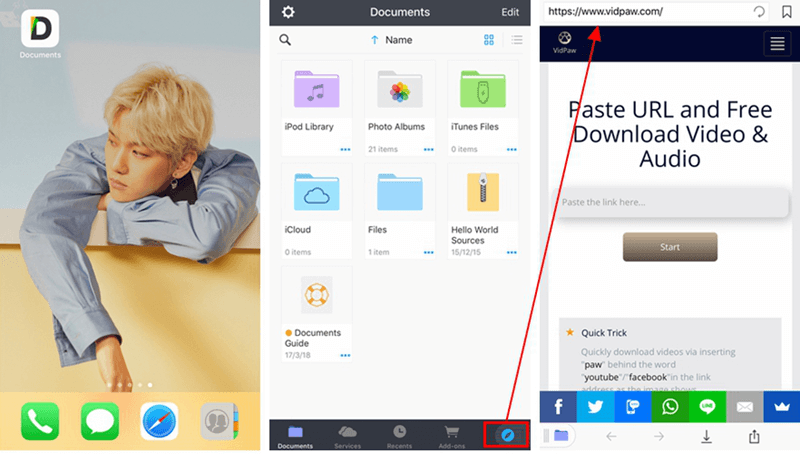 STEP 4. Select the output format (MP4, 3GP) and the output quality for the Fox News video. Then click "Download" and choose an output folder in Documents to save it. Now you just need to wait for the download finish.
STEP 1. Open any browser on Android and head to YouTube to search for the Fox News video you want to download first. Play the video and copy its whole URL.
STEP 2. In a new window, go to VidPaw.com. Then paste the URL of the Fox News video to the download frame on VidPaw homepage.
STEP 3. Click on "Start" and scroll down to select the output format and quality you like. Then click "Download" and select the output folder. When download is finished, you can watch the Fox News video offline on your Android device.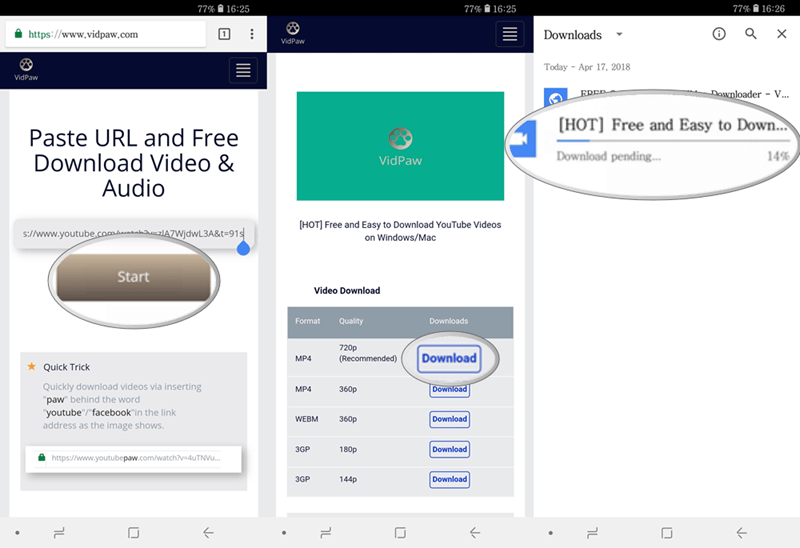 [Little Tips] Download YouTube Fox News with One-Click
Actually, VidPaw still has an easy way for users to download YouTube videos online. It just needs one click to get YouTube Fox News video. Follow the steps below.

STEP 1. Go to YouTube and open the Fox News video you are going to download.
STEP 2. On the address bar, change the URL into "www.youtubepaw.com" - simply add "paw" behind "youtube". And if you are using mobile, remember to change "m" into "www" too.
STEP 3. Hit "Enter" and the page will go to VidPaw download page directly. Choose the output format as well as quality, and simply click "Download", then the Fox News video will be downloaded successfully to your device.

If you want to collect some useful video news from YouTube Fox News Channel, VidPaw can help you greatly. With high download speed and easy steps, you would certainly like it. Just have a try.


Published on November 30, 2018