How to Download YouTube Fortnite Gaming Videos for Learning Offline
July 16, 2019
SuperData Arcade recently released its ranking of global game revenue in May 2019. Fortnite has a strong ability to rake in money, ranking NO.1, reaching $203 million. At present, Fortnite is a magnate in the game industry. Its quantitative indicators of success are hidden in every corner: constantly updated, highly social, available anywhere, dopamine release and extremely competitive. It's no exaggeration to say that Fortnite is a popular game that overturns your perception of the battle royale games and gives you plenty of imagination and freedom.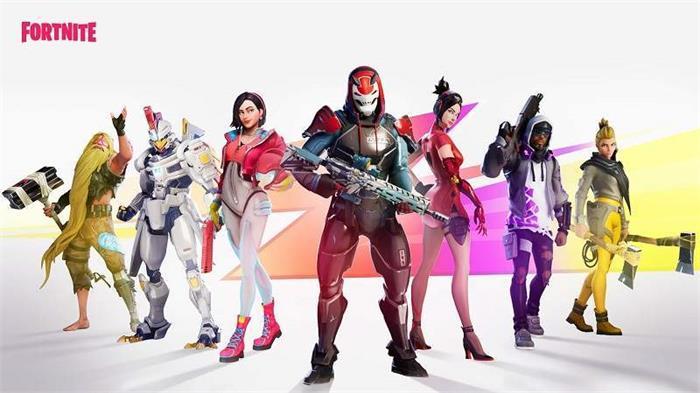 Many players first learned about Fortnite on YouTube when they accidentally see some highlights video of the Fortnite. In these YouTube highlighted viedos, players can learn some playing skills like jump, land, pick up guns, shoot and kill at one go. Moreover, in order to chase each other around the road, players also take a ladder to jump to the roof quickly, which is impossible in other battle royale games.
Now keep reading this quick guide, you can learn these eye-catching skills offline by downloading YouTube Fortnite gaming videos or to further improve your skills by downloading other YouTube video clips of Fortnite's pro games for repeated offline viewing.
Part 1. What Is Fortnite?
Fortnite is an interesting multiplayer game based on the foundations built by developer Epic Games in shooting games such as Unreal Tournament and Gears of War. Fortnite has three different game modes, using the same engine and has similar graphics, art assets, and game mechanics.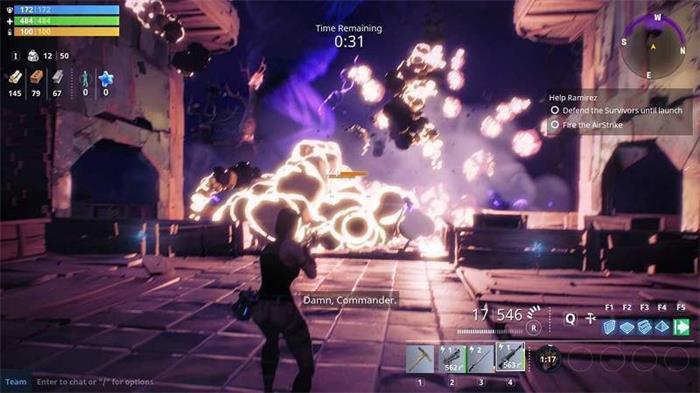 Fortnite's PVP mode for up to 100 players, allowing one to play alone, in a duo, or in a squad. Weaponless 100 players landed from "Battle Bus" on an island with houses, buildings, castles, shopping malls and shacks. Violence broke out as players chased weapons and equipment. To prevent prolonged interruptions in operations, deadly storms form on the edge of the island, and playable areas shrink until everyone is forced to fight. Death is permanent, so victory is attributed to the last player, duo, or squad remaining.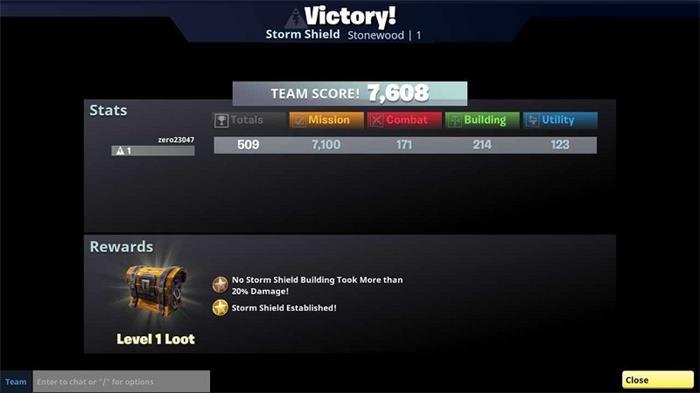 The plot of Fortnite is very simple and easy to understand: the earth encountered a violent catastrophic storm, which covered most of the earth's surface, and from this purple fog a monster named "Husk" was born. As one of the few remaining humans, you need to build storm shields to isolate the purple fog and prevent Husk from invading. Building fortresses and defending against attacks is the core of the game.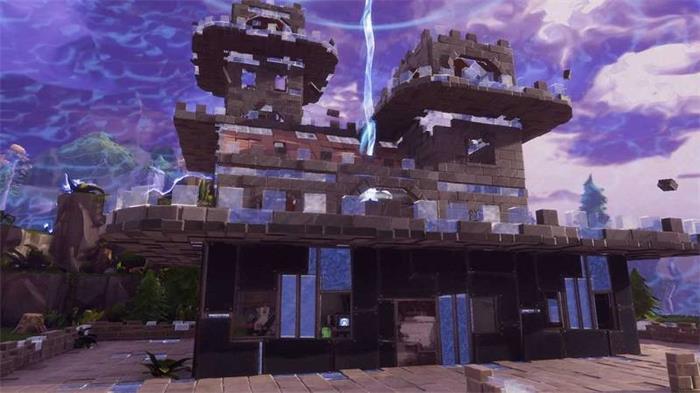 If you are in urgent need of downloading YouTube Fortnite gaming videos for offline learning, please continue reading the following parts, we will provide you with a shortcut.
Part 2. Free Download Fortnite Gaming Videos from YouTube
To download Fortnite gaming videos from YouTube, you only need a trustworthy online video downloader, which is called VidPaw.
VidPaw
provides free video download service to help users freely and safely download videos from over 1,000 sites, including the popular platforms like YouTube, Facebook, and Instagram. VidPaw also contains no virus, malwares and pop-up ads, which is very safe for using. Moreover, VidPaw supports up to 26 languages, which makes people who don't speak English can also use more conveniently.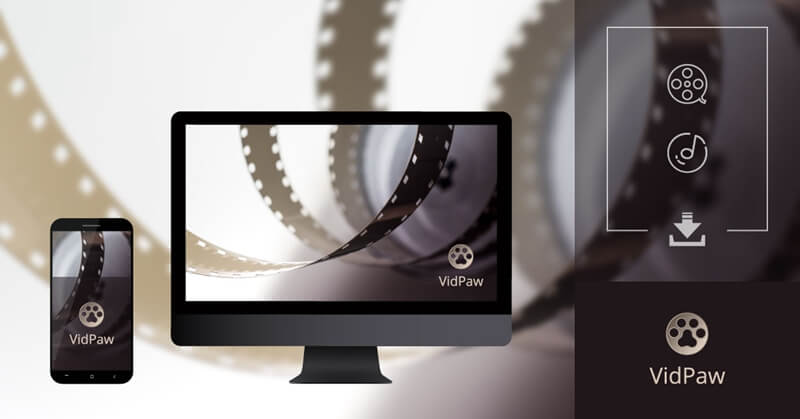 In the next, we will introduce you how to downloading YouTube Fortnite gaming videos.
STEP 1. Copy the Link of the YouTube Fortnite gaming video
Firstly, you should go to YouTube.com and find the Fortnite gaming video you want to view offline, then copy the URL of this video. You can search in YouTube, then download the highlights of Fortnite or download some Fortnite live videos from pro players according to what you need.
STEP 2. Put the URL into VidPaw
Now, create a new page window to access VidPaw home page. Next, you can paste the URL of the YouTube Fortnite gaming video into the search bar, then click on the button "Download" to load the information of the video.


STEP 3. Choose the Download Option
After the output selections for the Fortnite gaming video showing up, just choose your desired format and quality freely, and click on the "Download" button on the right side.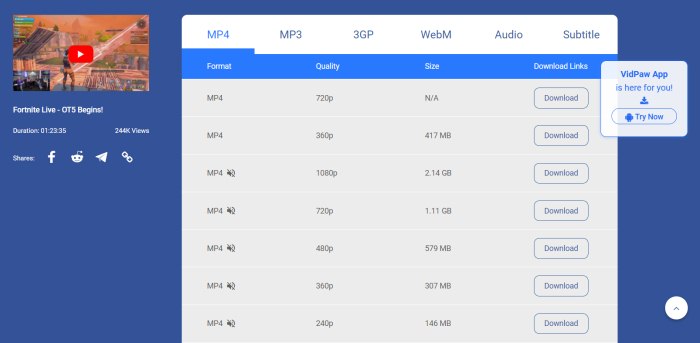 STEP 4. Download YouTube Fortnite gaming video
Finally, if you click on the "Download" button and a new pop-up window appears to play the YouTube Fortnite gaming video, just click on the three-points icon and select "Download" again to start downloading the Fortnite gaming video.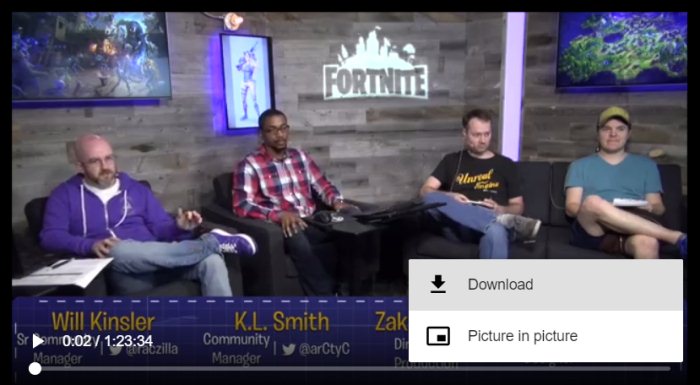 Is it easy to use? Would you like to spend a little more time reading the following? Because there are two simpler ways to use VidPaw for downloading YouTube Fortnite gaming videos. You can compare these three ways and download Fortnite gaming videos in a way you like.
Part 3. 2 Tips to Grasp YouTube Fortnite Gaming Videos Easily
Tip 1. Use VidPaw Extension
This method requires a little preparation to enable you to have a stable and fluent performance when you download YouTube Fortnite gaming video.

STEP 2. The second step is almost an once-for-all way preparation for you to download YouTube Fortnite gaming videos in the future. When the installment of Tampermonkey extension is completed, you need to install VidPaw extension as well. Just click here: VidPaw Extension and follow up the instruction to finish installing VidPaw extension on your browser.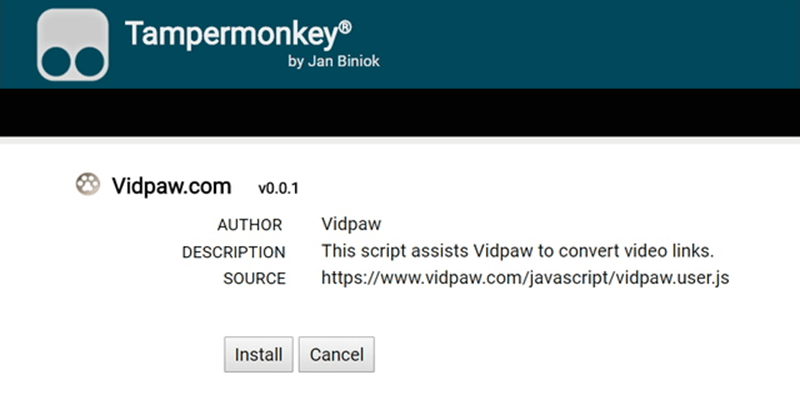 STEP 3. Open your browser and head to YouTube.com to find your desired YouTube Fortnite gaming video. Go to the Fortnite gaming video page and scroll down, you can see a VidPaw icon under the video. You can download the video to your device by clicking the icon.
Tip 2. Change YouTube Fortnite gaming video Videos' URL
STEP 1. Find and open the page of the YouTube Fortnite gaming video.
STEP 2. Edit the link on the address bar - just add "paw" after the "YouTube".
STEP 3. Press Enter key, the the page will go to the download page on VidPaw automatically. Then you can download the YouTube Fortnite gaming video to your device directly.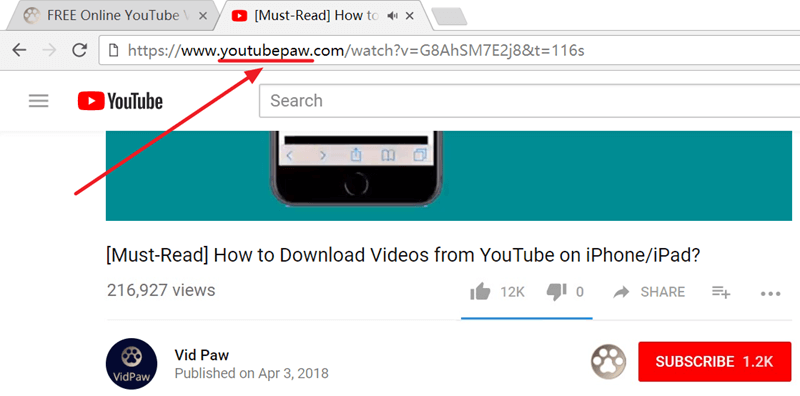 This way does not need to download extension, but it needs to manually input "paw" every time you want to download the YouTube video while browsing on the platform. In fact, it is also very convenient after you get used to it because you have no need to switch between different sites. All in all, it depends on which one you prefer.
NOTE: The 'paw' edition way is only suitable for downloading videos and audios on YouTube at present.
Looking for online video downloader? VidPaw is your best free video downloader! If you think VidPaw is really helpful, share it with your friends and other Fortnite enthusiasts to help them download their favorite YouTube Fortnite gaming videos. In addition to Fortnite videos, you can also use VidPaw to download more YouTube video for having much fun.
Excellent

Thanks for your rating.