You have probably heard of the Mozart effect. It's the idea that if children or even babies listen to classical music composed by Mozart they will become more intelligent.

Actually, scientific research has shown that playing classical music for baby does not make a their brain smarter, but may calm your baby down and make him/her a fan of classical music in later life. Just like a lot of people who could find that classical music soothes their senses. Therefore, listening to classical music can really make us become emotionally stable and cultivate our elegant taste.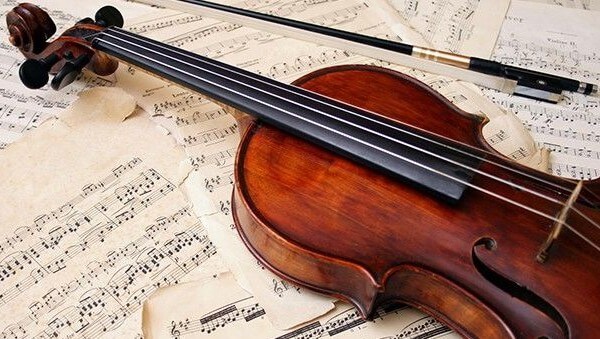 The question is, can we download classical music for baby from YouTube? Of course, you can. Read on, this post will show you how to download classical music on YouTube with a few clicks.
Part 1. The Simplest Way to Download YouTube Classical Music
YouTube, the largest music video website on the Internet, of course has a variety of classical music videos resources, including the ones played with different instruments, different composers, different countries, and even different styles. These resources are enough for you to learn to appreciate classical music.

However, in our daily lives, we need to listen to classical music offline because of network problems or other inconveniences, but YouTube does not provide us with a direct way to download these classical music. Well, you do not have to give up, because VidPaw can help you download classical music safely and quickly.
You can download various classical music with VidPaw, a free online downloader, which can also help you directly download classical music playlist from YouTube in your desired formats with optional qualities.

No ads, virus, spyware, plugins
The best thing is that you can get all of it for free. No subscriptions, no charges. Furthermore, there will be no ads, virus, spyware, and plugins, which ensures your network security and provide users with a clean interface.

1000+ global popular video supported sites
We do as our users demand. VidPaw supports videos from over 1000 sites, which means that you can download any online video you like from these sites. Click 1000+ sites to discover more videos.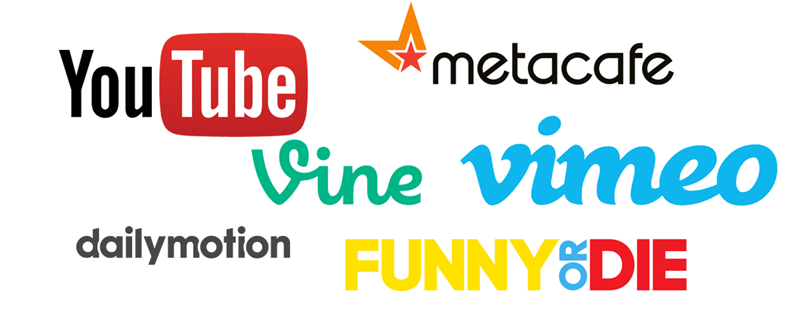 Optional Various Formats and Quality
VidPaw provides powerful video/audio downloading services for users. Better yet, videos are supported to download in various formats of different resolutions and audio files with different qualities, so you can choose your desired formats to download classical music from YouTube.

| | |
| --- | --- |
| Video Download | Support to download MP4, 3GP, and WebM in 144p to 720p with sound. |
| Video-Only | Support to download MP4, 3GP, and WEBM in 1080p, 1440p, 2160p, and 4320p with no sound. |
| Audio Download | Download videos as audio files in M4A and WebM from 64kbps and up to 320kbps. |
| Subtitle | Download Closed Captions in a certain YouTube video. |
NOTE: VidPaw can download the whole playlist, so you can download it in bulk without copying and pasting the songs one by one.

Here is the guidance on how to download classical music from YouTube with VidPaw.

STEP 1. Copy the Link
Go to YouTube website and find the classical music playlist you want to download, and copy the link of that page from the address bar.

STEP 2. Paste the URL in the VidPaw
Open VidPaw on a new page. In VidPaw's homepage, paste the URL into the box frame. Then click on "Start" button to load the download information.


STEP 3. Appreciate YouTube Classical Music Offline
When the information of YouTube classical music is loaded, you can see that VidPaw provides you with different quality for video and audio download. According to your own preference, you can choose one to download. Click the "Download" button and wait for listening YouTube classical music offline on your device.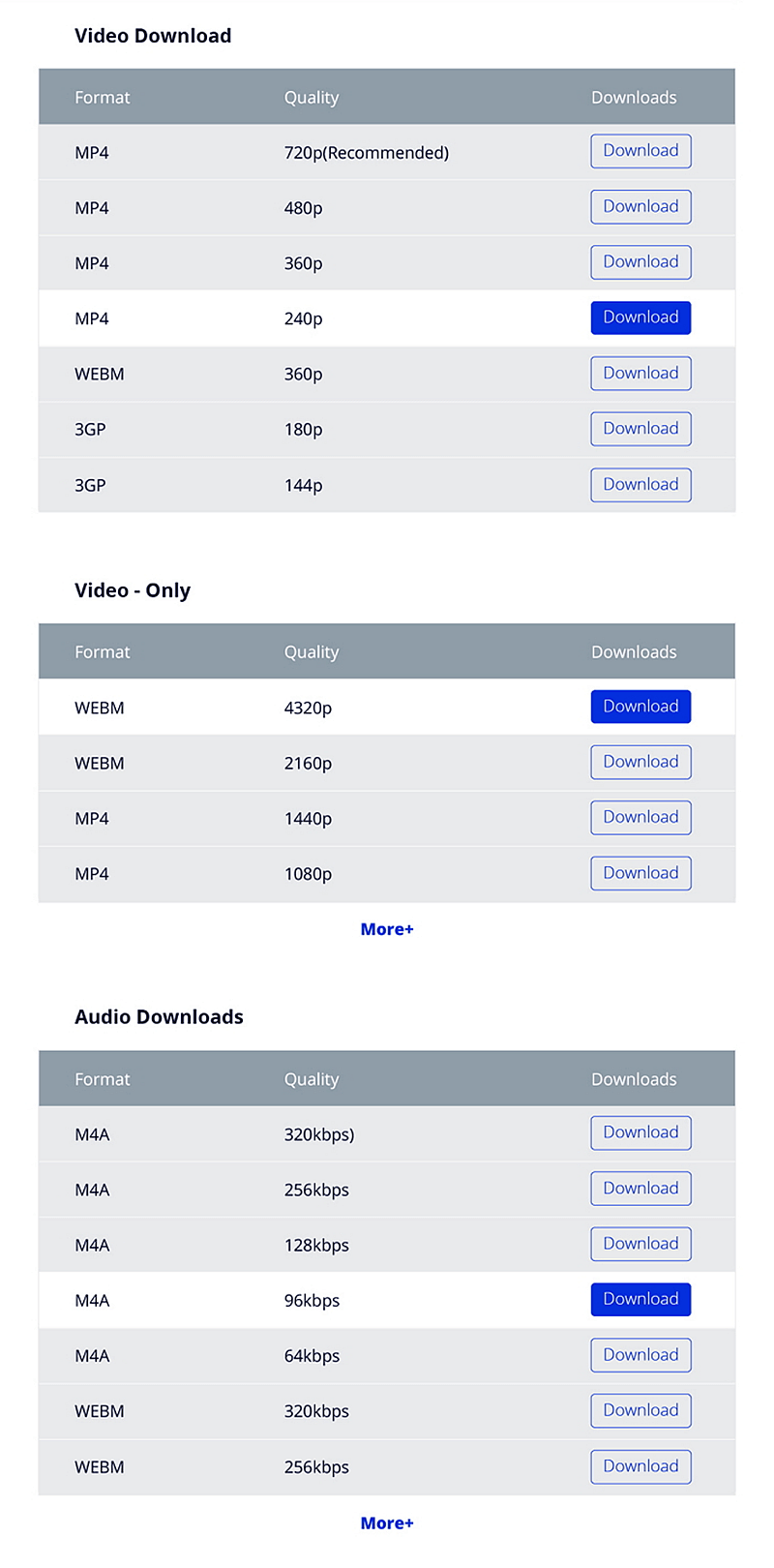 Tips: Change the URL of YouTube Classical Music
STEP 1. Open the page of the YouTube classical music video, then edit the link on the address bar - just add "paw" after the "YouTube". For example, www.youtubepaw.com/XXXX.

STEP 2. After pressing Enter key, it will go to the download page automatically. Then you can download the desired classical music to your device.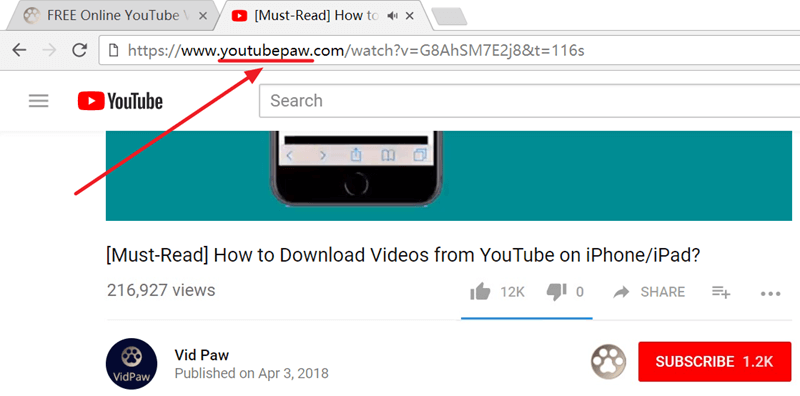 Part 2. Download YouTube Classical Music with VidPaw Extension

STEP 2. When the installment of Tampermonkey extension is completed, you need to install VidPaw extension as well. Just click here: VidPaw Extension and follow up the instruction to finish installing VidPaw extension on your browser.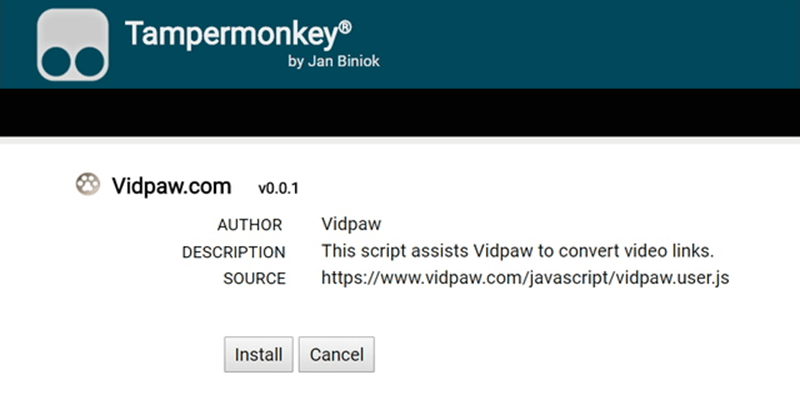 STEP 3. Open your browser and head to YouTube.com to find your desired classical music. Go to the classical music video page and scroll down, you can see a VidPaw icon under the video. You can download the classical music to your devices by clicking the icon.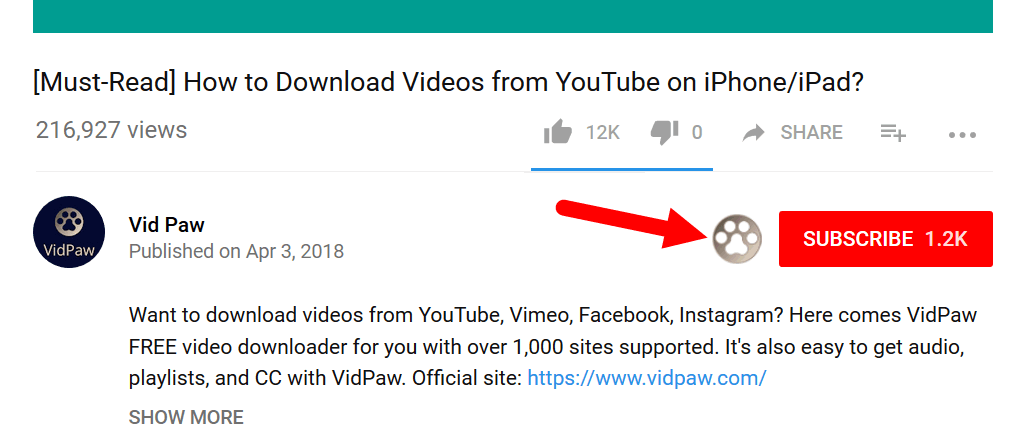 Now, you can try it and download free classical music for baby from YouTube and other popular music video websites: Vevo, Vimeo and so on. With VidPaw, you can get high-quality classical music on your PC, iPhone, mobile, iPod, iPad, or MP3 player. The easiest way to download classical music is VidPaw!


Published on December 13, 2018