The Best Method to Download Vevo Videos in 360P/480P/720P/1080P/4K!
August 27, 2018
"I am a big fan of Vevo video. In my spare time, I really enjoy lots of awesome music videos from Vevo. Recently I met a trouble that I want to save Vevo video offline and I cannot find any download, however. How to download Vevo videos offline?"

Have you ever met this situation before? As a fan of video streaming, you must be frustrated when you meet this case. However, take it easy! We will help you to figure out how to download videos from Vevo in HD!
Part 1. A Brief Introduction to Vevo
Vevo is an American multinational video hosting service founded on December 8, 2009, as a joint venture between three major record companies, Universal Music Group (UMG), Sony Music Entertainment (SME) and EMI.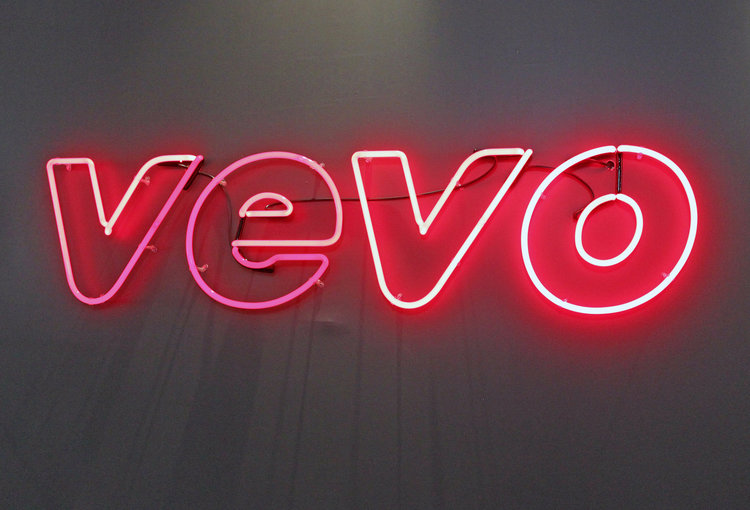 The concept of Vevo was described as being a streaming service for music videos (similar to the Hulu streaming service for movies and TV shows after they air) with the goal of attracting more high-end advertisers. The site went live on December 8, 2009, and in the same month it became the No.1 most visited music site in United States, which even overtook MySpace Music.

Most users of Vevo are from YouTube. YouTube has a dedicated Vevo channel, and according to comScore, about 32.6 million (92%) of Vevo's data traffic comes from YouTube. That is to say, YouTube has helped Vevo beat MySpace music to become the largest music service website.

However, it is a disappointment that Vevo doesn't provide video downloading service for offline playback. This has become a big issue for many Vevo lovers. But don't worry any more. Now you are in the right place to find great solutions. VidPaw is specially designed for downloading videos from more than 1000 video sites such as Vevo, YouTube, and Facebook. And VidPaw is a completely free online tool that can be used across platforms to help you download Vevo videos to your Windows/Mac, Android, iPhone/iPad.


As mentioned above, YouTube and Vevo are in cooperative relationships. Vevo provides users with the highest quality experience on YouTube. Which means that watching videos on the Vevo website will jump directly to the YouTube website. Before you download Vevo video with VidPaw, you can also slide down to the bottom of the Vevo homepage by clicking the "Vevo ON YOUTUBE" button to access YOUTUBE's Vevo exclusive channel.

Find the video you want to download in the search bar. You can also subscribe to the Vevo channel directly on YouTube.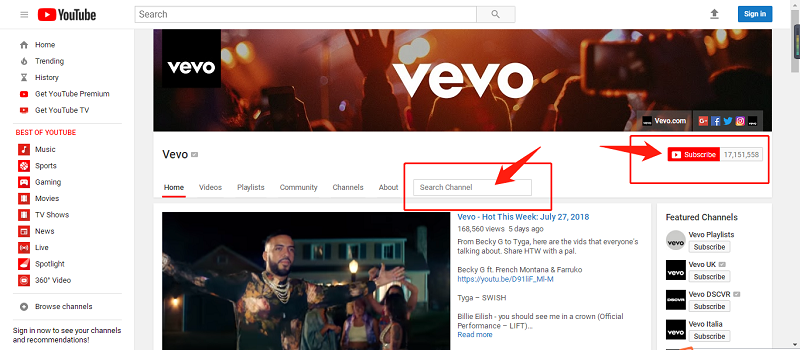 Part 2. How to Download Vevo Videos to Windows/Mac
Step 1. Search by the name of the video in www.vevo.com or Vevo Channel on YouTube. Directly copy the link of the video you want to download.

Step 2. Open VidPaw and paste the link in the search bar. Then simply click on the "Start" button.

Step 3. Once you've pasted the URL correctly, it will display some detailed selection of download, including Video Download, Video-Only, Audio Download, and Subtitle.
| | |
| --- | --- |
| Video Download | Support to download MP4, 3GP, and WebM in 144p to 720p with sound. |
| Video-Only | Support to download MP4, 3GP, and WebM in 1080p, 1440p, 2160p, and 4320p with no sound. |
| Audio Download | Download videos as audio files in M4A and WebM from 64kbps and up to 320kbps. |
| Subtitle | Download Closed Captions in a certain YouTube video. |
Select the video/audio format you want to download, then click on the "Download" button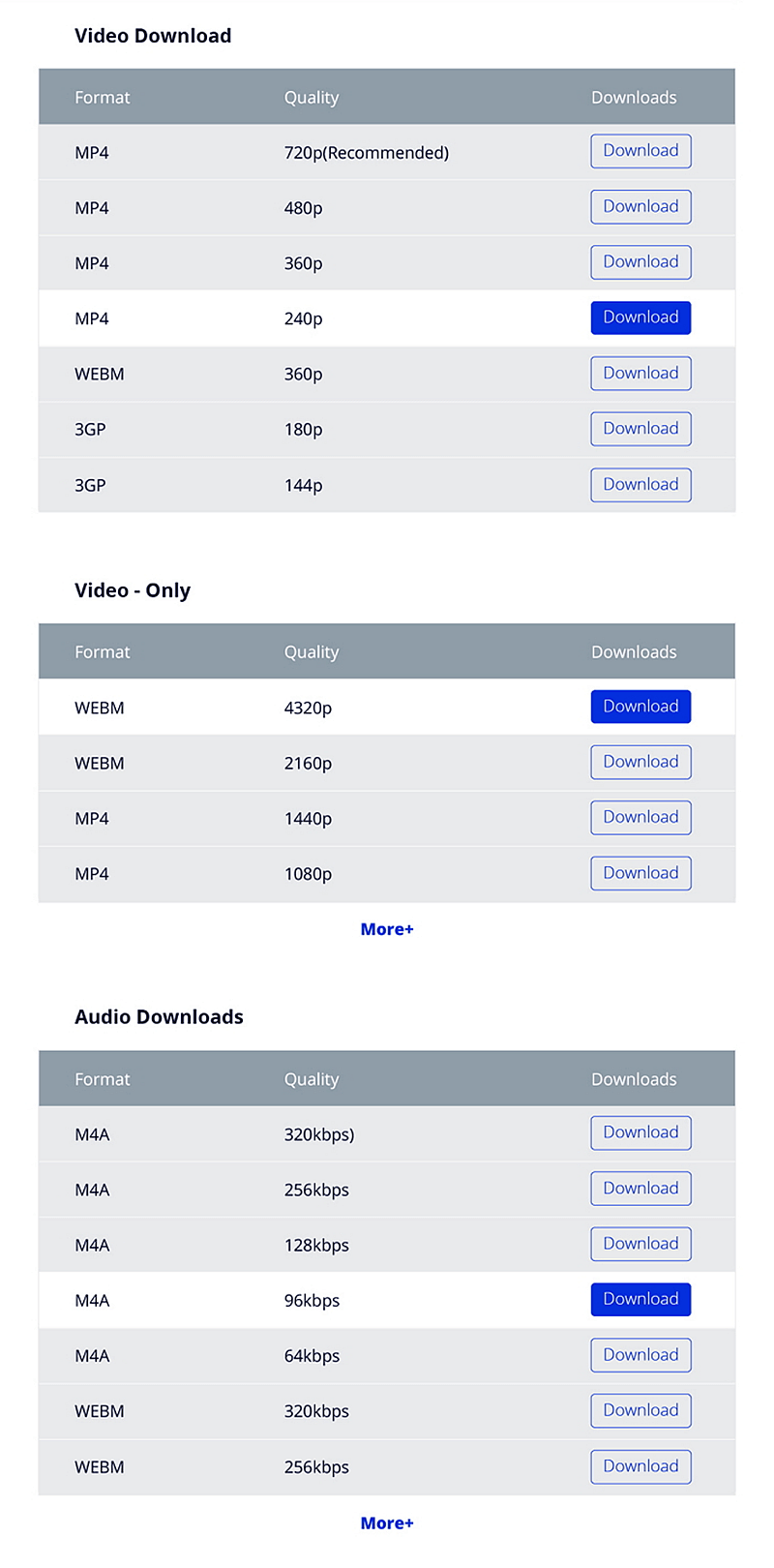 Step 4. Download high definition video might take a while. Once you've downloaded the video, you can find it in the browser's download folder and enjoy it on your computer free from all inhibitions.

Part 3. How to Download Vevo Videos to iPhone/iPad
Step 1. At first, you need to go to App Store and download Documents on your iPhone/iPad. Then you should open Documents to launch the built-in browser and go to VidPaw.com inside it.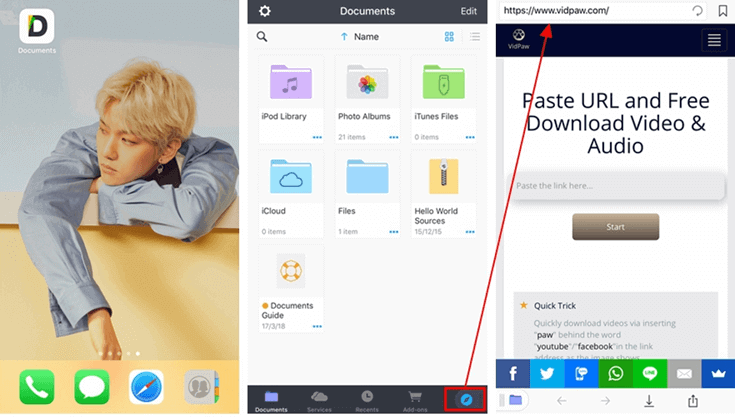 Step 2. Enter into the Homepage of Vevo or directly go to Vevo channel on YouTube to find the your desired video.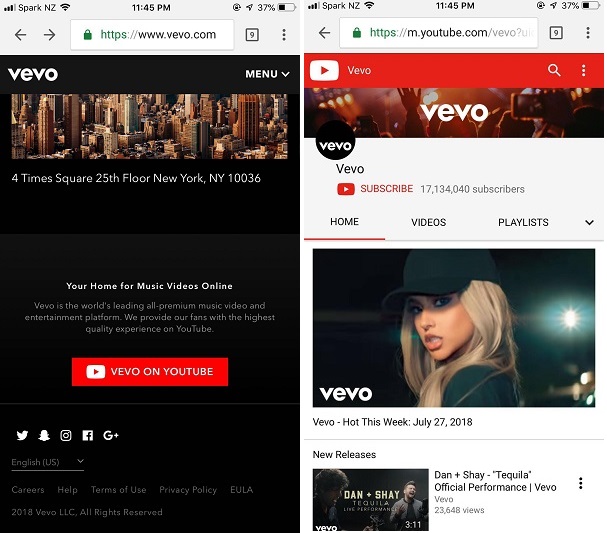 Step 3. To download Vevo videos, you need to copy the link of video and paste it in https://www.vidpaw.com/. And tap on the "Start" button. Scroll down to select the video format you want to download, then tap on "Download" button.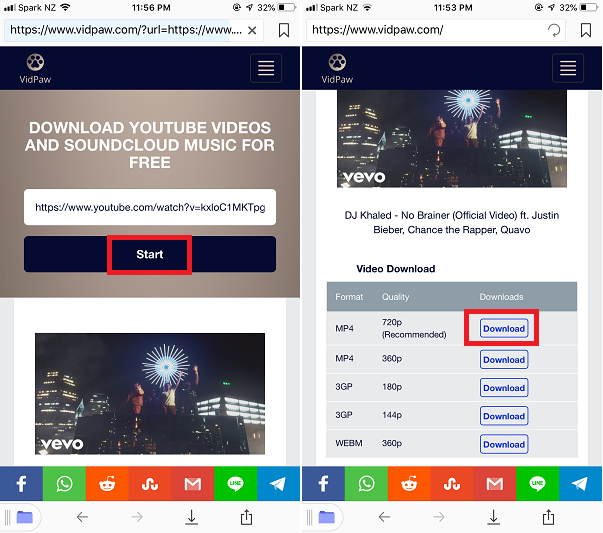 Step 4. After tapping the button, there will be a pop-up window that allows you to select an output folder in the Documents. When you select it, it will start to download the video. After the download is completed, you can find your Vevo video in the folder of Documents you choose. You can enjoy it on your iPhone/iPad!
Part 4. How to Download Vevo Videos to Android
Step 1. Open the browser on Android and head to the Vevo channel.

Step 2. Directly copy the URL of the Vevo video in the address bar and paste the URL into the search bar in VidPaw. Then Tap the "Start" button to start loading the video.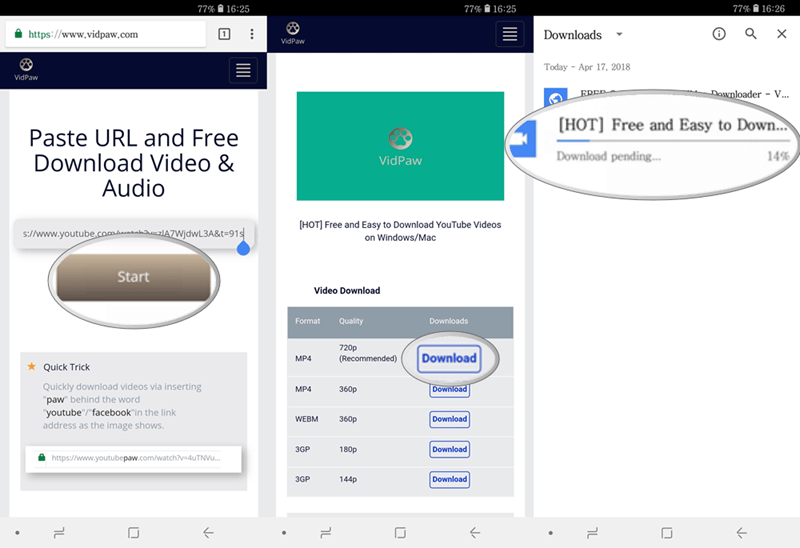 Note: VidPaw provides users with different formats and qualities. You can select the desired file quality in the download window and tap on the Download button. And we recommend Android users to choose 720p.
Step 3. The rest is just waiting for the download to be completed, and then the Vevo video can be played on your Android.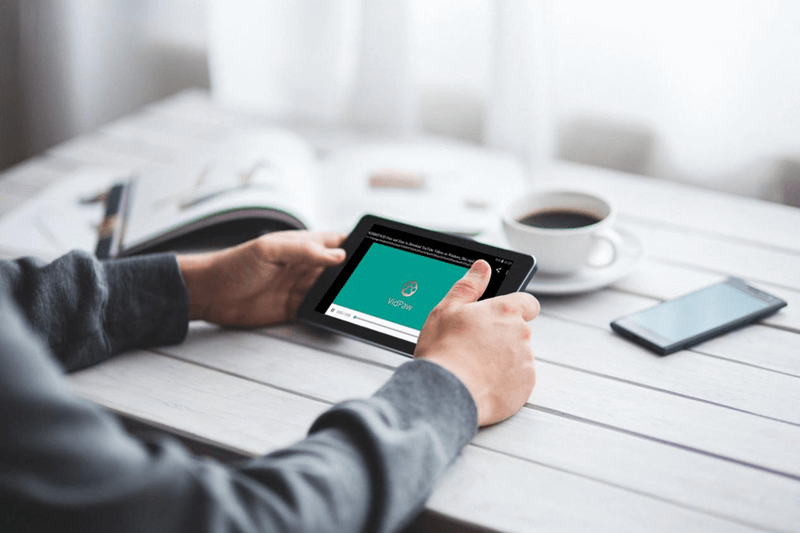 Is there a bit of trouble turning two websites back and forth? VidPaw has a quick way. But it is only available for downloading videos on YouTube at present. Since all Vevo videos are on YouTube, you can try this simple method.

Step 1. Go to the Vevo video channel in YouTube, and select a wanted video (iPhone/iPad users should open the video site in the Document's built-in browser).

Step 2. Insert "paw" after the word "youtube" and change "m" to "www" to download videos. For example: change "m.youtube.com" to "www.youtubepaw.com".

Step 3. Press enter, and you can go to VidPaw to download the video directly.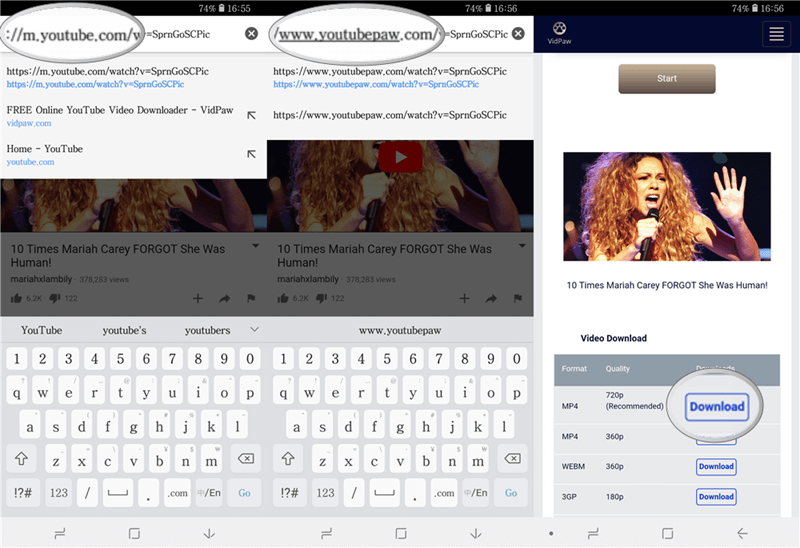 I'm sure tha this is probably the most comprehensive tutorial of dhoo tw nloadingvo video youth't ve ever seen, so take the time to try and download your favorite Vevo video. In fact, VidPaw is more than an awesome video downloader that can download not only VEVO evoeos but also videos from other sites andh best visual effect and fresh sound quality. No matter what, this best free VEVO evonloader is striving its way up higher and higher!
Published on August 27, 2018
Excellent

Thanks for your rating.